lyAre you curious about how to cook kale? Or perhaps you have some tried and true techniques, but want to expand your kale repertoire? You've come to the right place. Here, we'll examine a multitude of ideas and techniques for cooking with kale.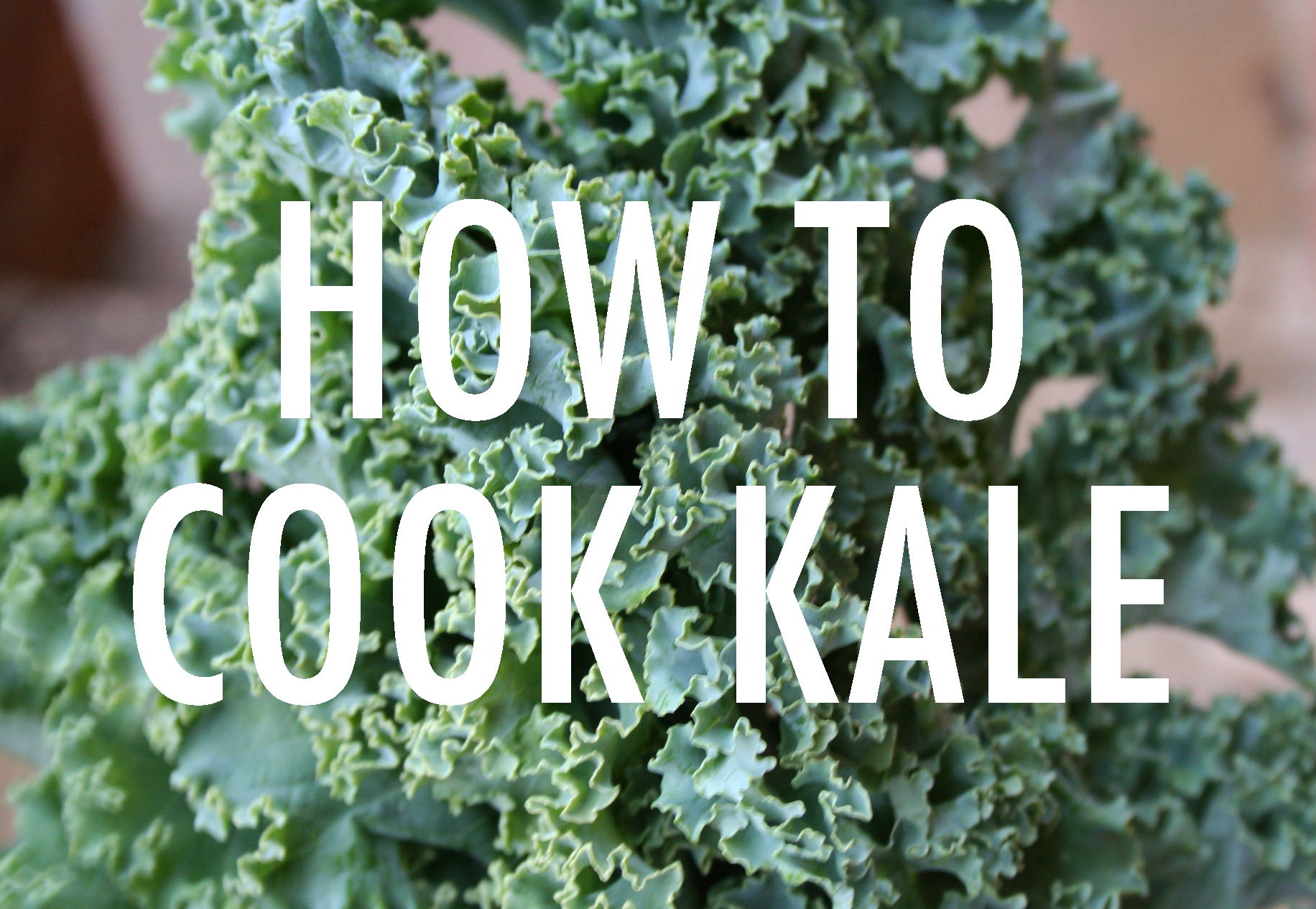 Whether you prefer your greens served fresh, cooked on the stovetop, baked into a casserole or even in a cake, there's an option for you somewhere in this incredible roundup of 14 ways to cook kale.
Fresh and no-cook options
Raw kale is suitable for consumption, which means that you don't have to turn on the oven or stove burner to create delicious dishes.
When served fresh, kale has a naturally astringent and refreshing flavor that works well with a variety of complementary or contrasting ingredients. Here are a few ideas on how to enjoy fresh kale.
1. Vegan Caesar salad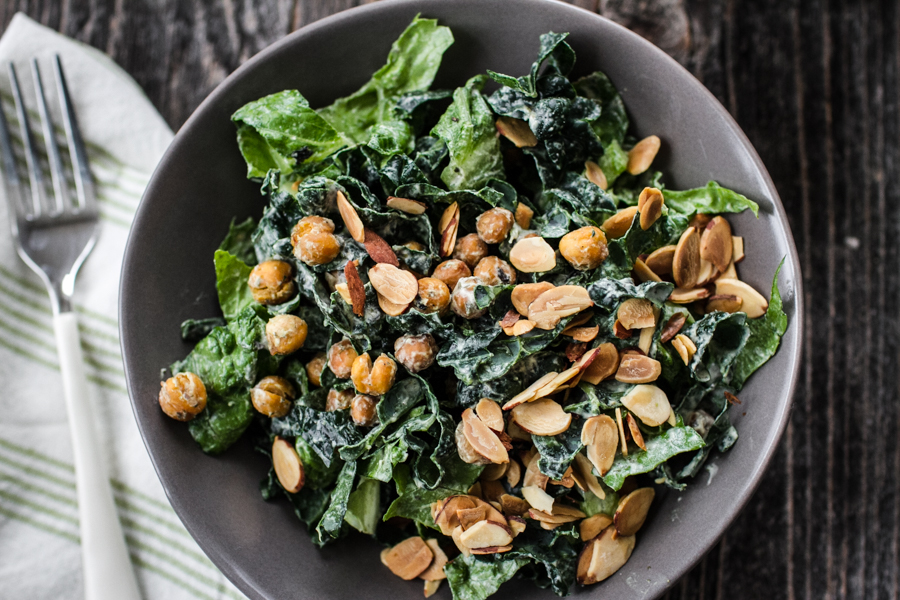 All kale Caesar! Kale adds a pleasingly astringent flavor to the rich fixings in this vegan Caesar salad recipe, which includes roasted chickpeas, avocado oil and almonds. It's a hearty main dish salad that will challenge the assumption that Caesar salad needs to contain dairy or meat products. 
2. Marinated kale tostadas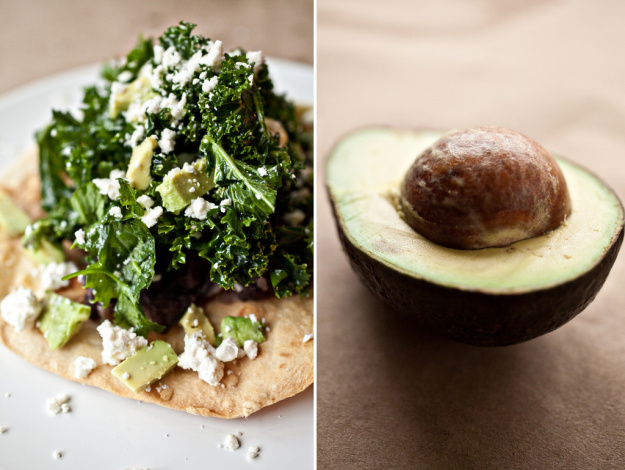 Rather than cooking the kale, it's tenderized, almost ceviche-style, with an acidic mixture, then placed atop crispy tortillas with avocado and cheese. While this recipe was featured in our no-cook summer recipe roundup, it's nevertheless delicious all year round. 
3. Lemony garbanzo kale salad with tuna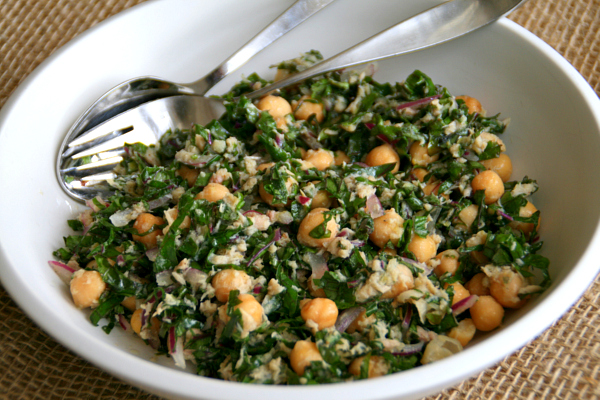 Photo via Shockingly Delicious
According to the blog Shockingly Delicious, this recipe is "The recipe everyone wants after I serve it." Chopped kale's astringency is paired with zingy lemon and richly flavored tuna for a memorable salad that can stand up as a main dish! 
4. Kale pesto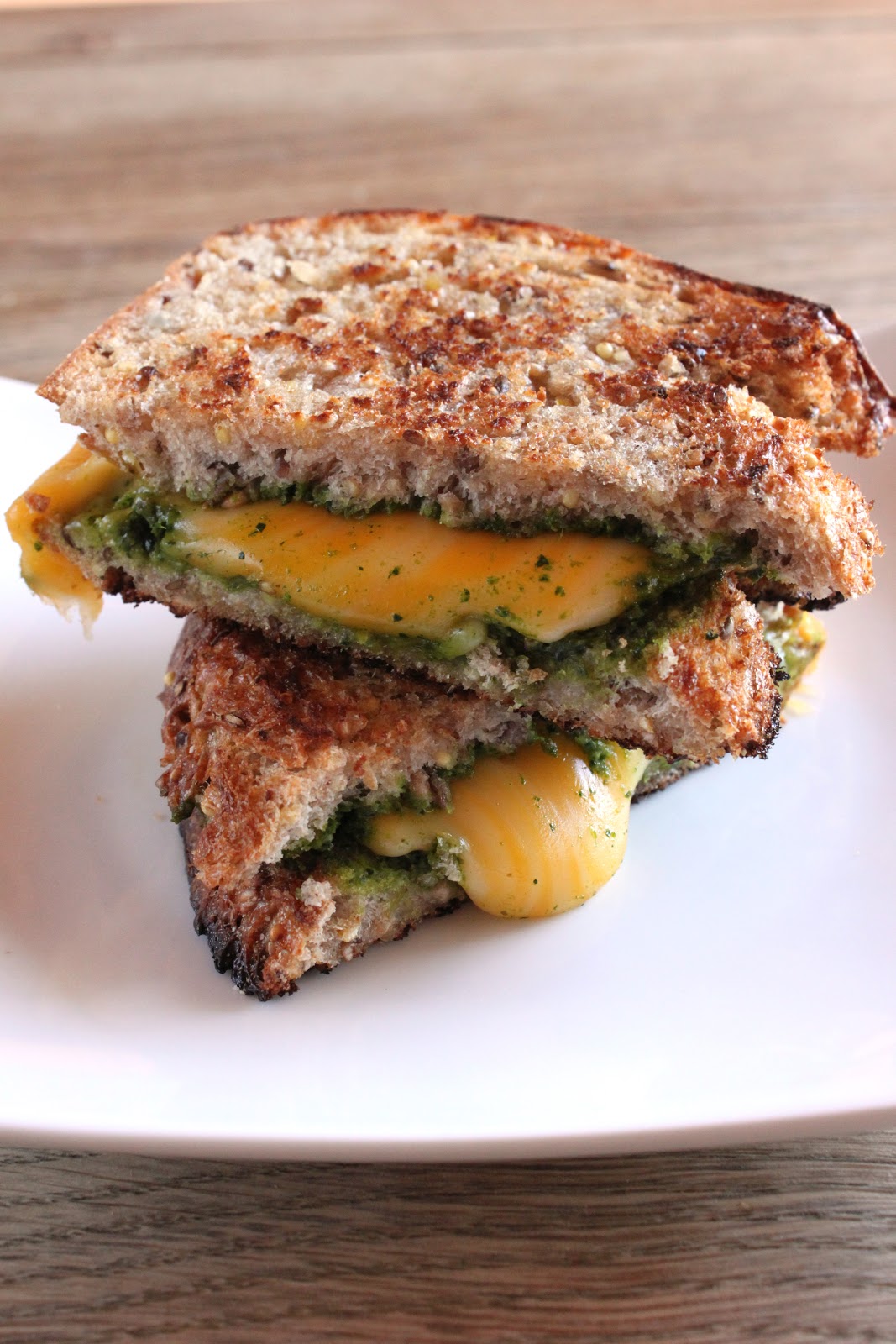 Photo via In Erika's Kitchen
Pesto is one of those magical concoctions that works well with all sorts of creative substitutions and adaptations. Case in point: the bright and vibrant version on In Erika's Kitchen.
This recipe features a bevy of superfoods, including raw kale and other greens, lemon, garlic, salty cheese and pine nuts. As Erika advises, this no-cook recipe tastes great on grilled cheese (as pictured)! 
How to cook kale on the stovetop
Cooking kale on the stovetop allows you to soften its slight bitterness and infuse it with your favorite flavors. Here are some delicious ways to prepare kale on the stovetop. 
5. Simple sautéed kale
Sautéing is a classic preparation method for kale, and with good reason: it's quick, easy and can be personalized to your flavor preference. 
Simply heat a dollop of olive oil in a large sauté pan over medium heat until it shimmers. Add garlic and/or onions and sauté until slightly browned. Add 1 head of chopped kale and about 1/3 cup broth, stock, coconut milk or water.
Cook on medium-high until the liquid has reduced and the kale has softened and wilted. This shouldn't take more than a few minutes. Let cool, and enjoy. 
6. Creamed kale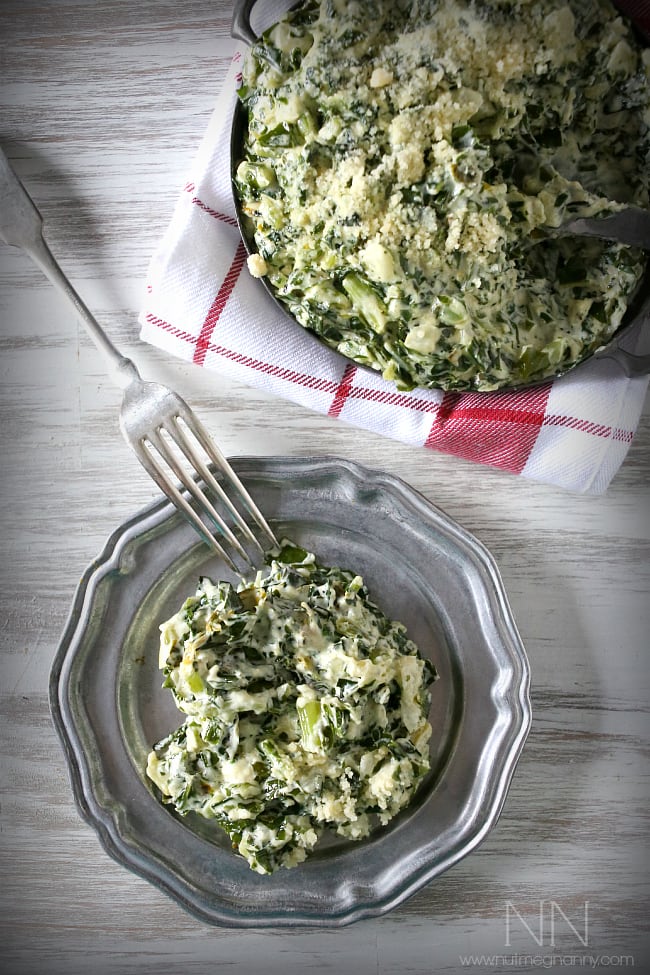 Photo via Nutmeg Nanny
Forget creamed spinach or creamed corn — creamed kale is where it's at. Kale's slightly bitter flavor is softened with the addition of a creamy melange of dairy products and plenty of aromatics including garlic and shallots, which are cooked on the stovetop. This recipe from Nutmeg Nanny is a side dish that is bound to take center stage! 
7. Kale risotto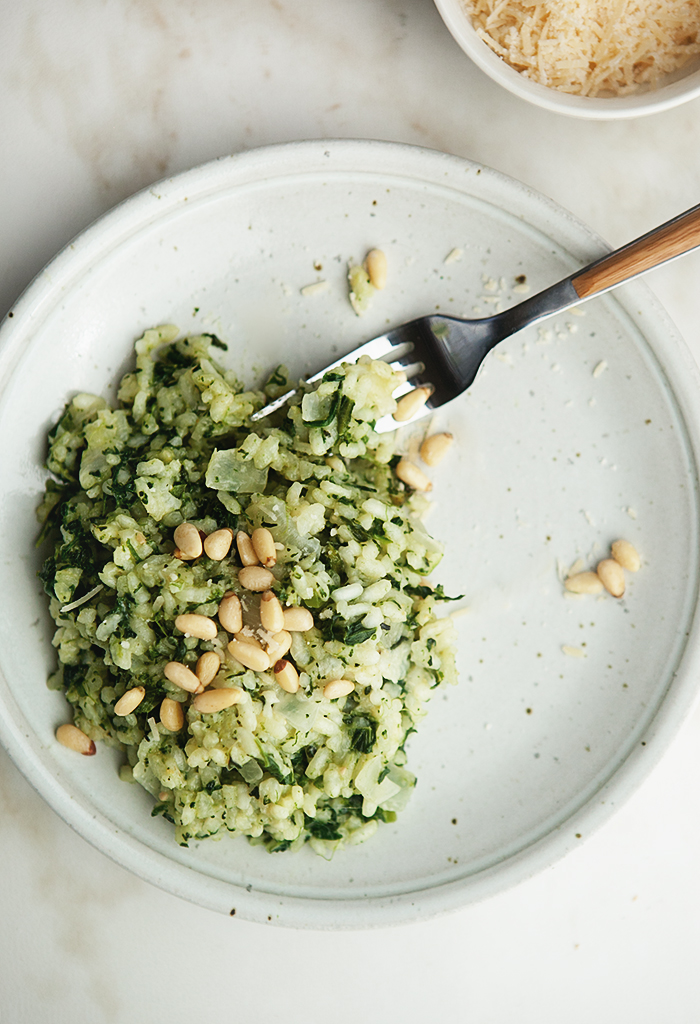 This recipe is billed as "guilt-free but full of flavor," and it delivers on that promise. Risotto is fancied up with aromatics, herbs, white wine, a little cheese and kale for a full-bodied flavor that tastes delicious and just so happens to be healthy. 
8. Vegetable soup with farro and kale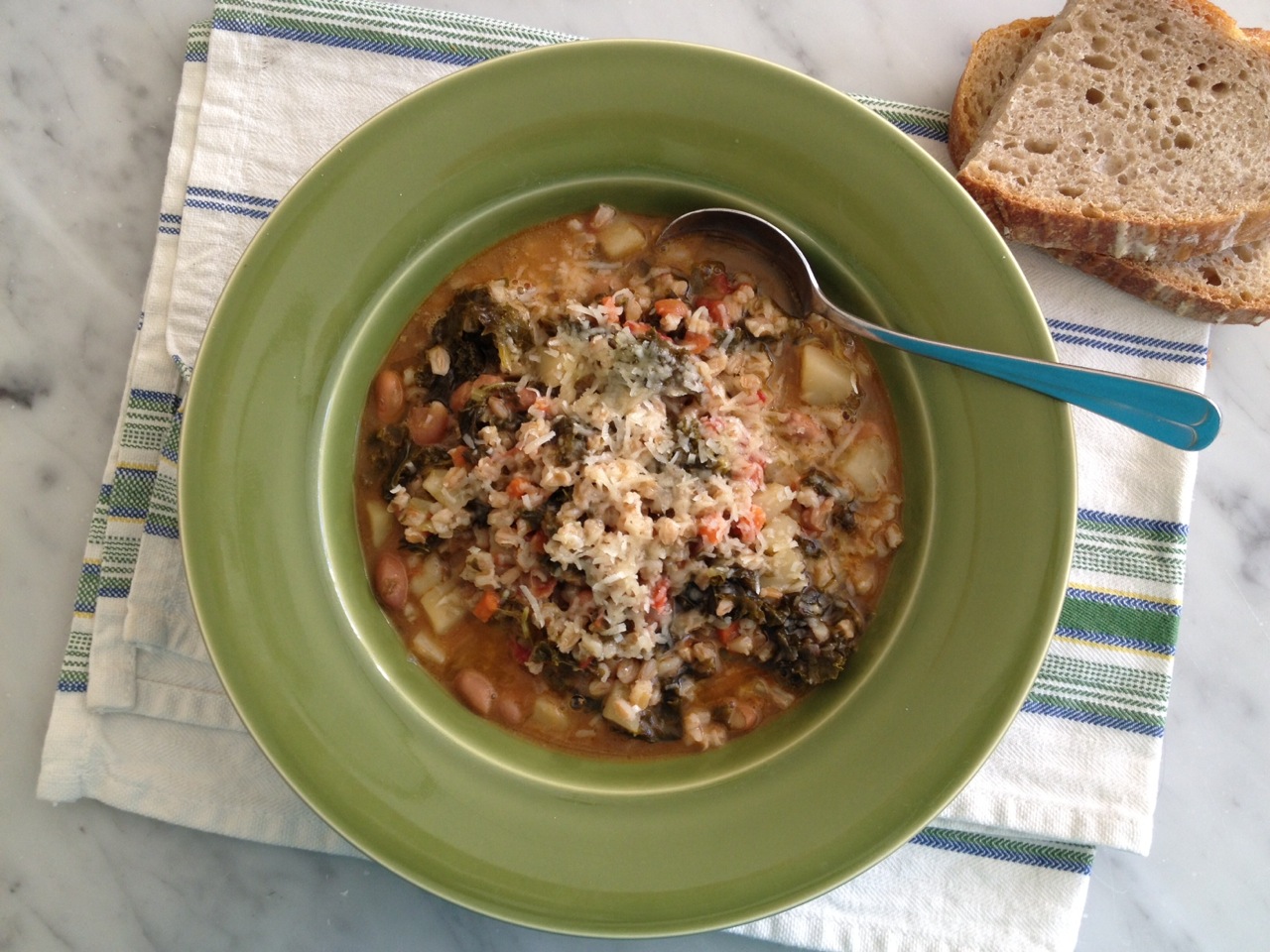 Cold days call for hearty, warming soups. In the online course Authentic Italian Soups, instructor Domenica Marchetti shares a recipe for vegetable soup with farro, served with a rich vegetable broth flavored with pancetta. There's a recipe variation listed which suggests adding Tuscan kale which will blow your mind. Check out this vegetable soup with farro and kale.
9. Kitchari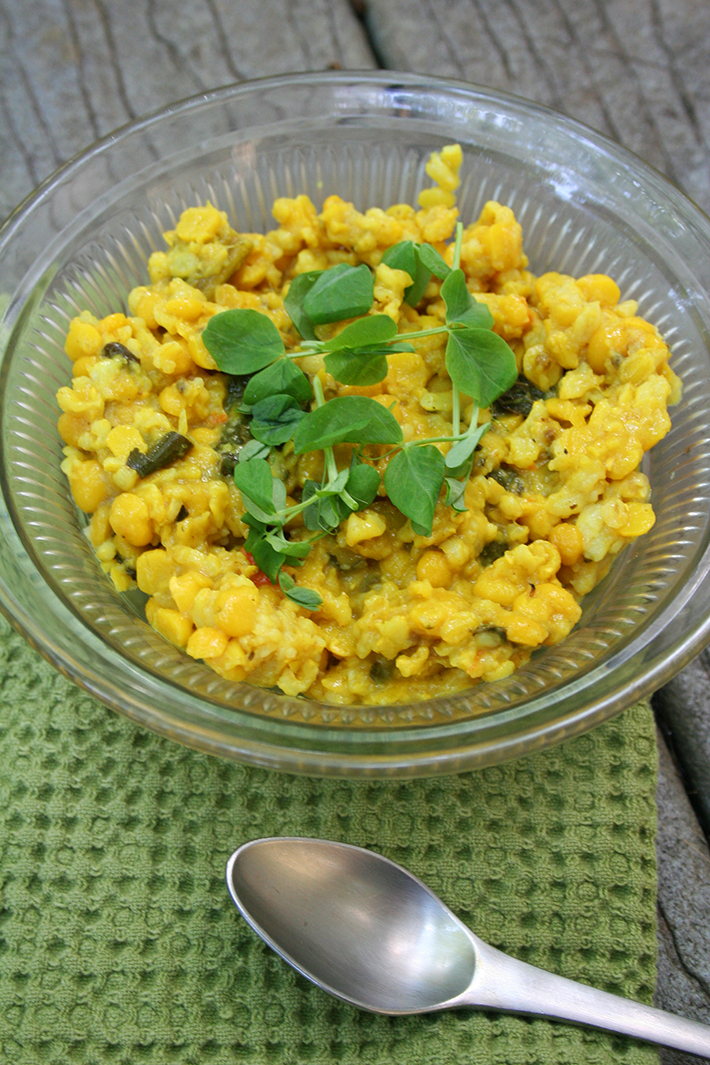 Have you ever tried kitchari? In the Ayurvedic tradition, it's said to be a healing food that can help balance the body and mind. Even if you don't subscribe to the mind-body connection, you'll love the flavor of this lentil and rice stew made with vegetables, which tastes even better with kale added. See for yourself how good kitchari can be with this easy recipe!
10. Kale and potato stew
Stew tastes great in the winter, but who feels like spending hours cooking when you want dinner now? This kale and potato stew by Bake and Destroy comes together in just about 30 minutes and includes a melange of vegetables including kale and potatoes. Simple to prepare and easy to personalize to your flavor preference, this stew will keep you warm all winter long.
In the oven
Kale can be roasted or baked in casseroles or even cakes. Here are some ways to enjoy kale prepared in the oven. 
11. Kale chips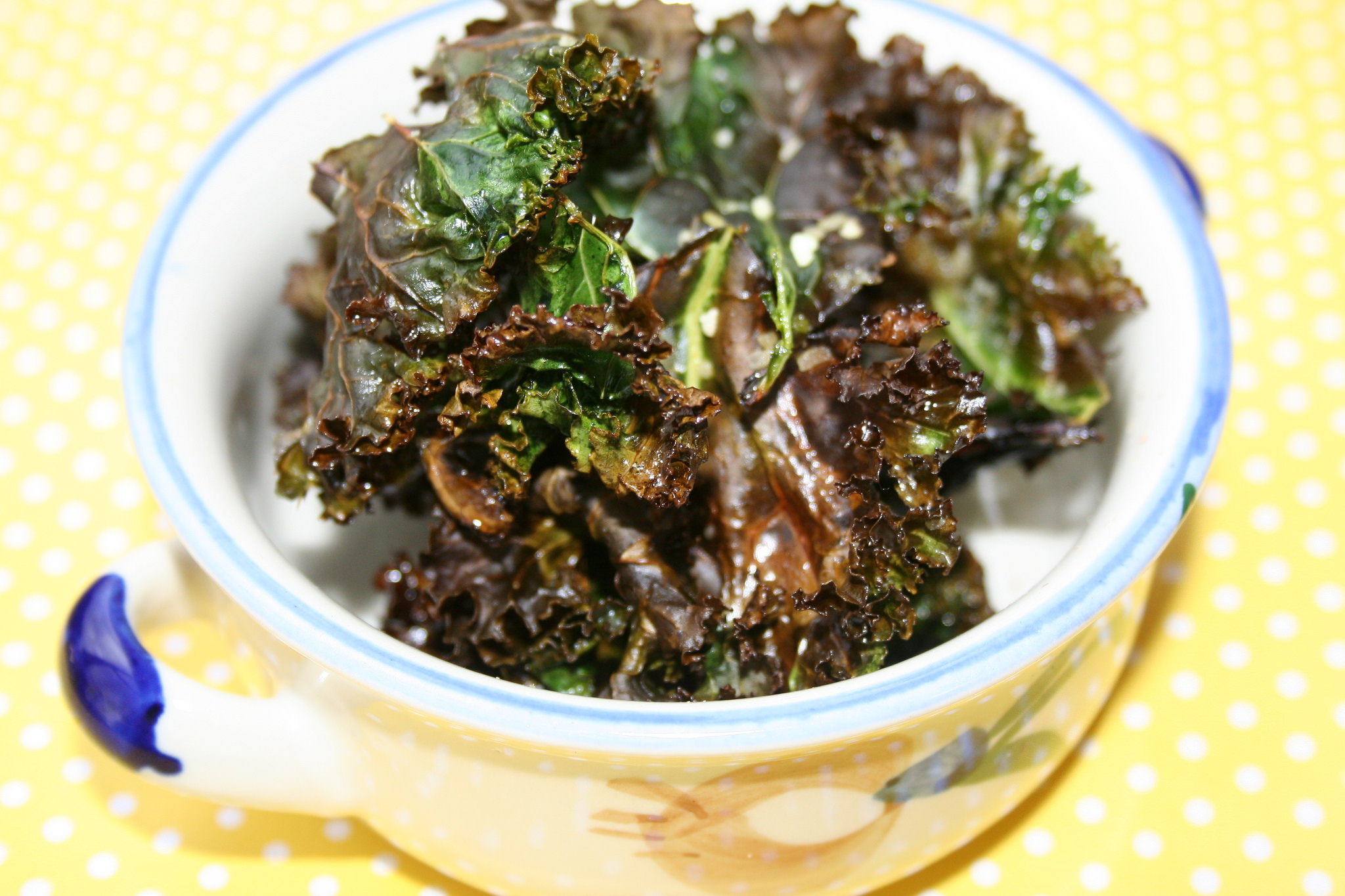 Photo via CakeSpy
Kale chips are deliciously addictive, and they're easy to make. Use this simple method!
Step 1:
Preheat the oven to 375 F.
Step 2:
Wash and completely dry a bunch of kale, and tear it into portions roughly double the size of tortilla chips (they'll shrink while baking).
Step 3:
Scatter on a baking sheet, and drizzle with a tablespoon or so of olive oil, then sprinkle with salt or other seasonings of your choosing. Bake for 8-10 minutes or until crisped to your liking (browned, but not black, is what most people go for). Let cool slightly and serve. 
12. Kale gratin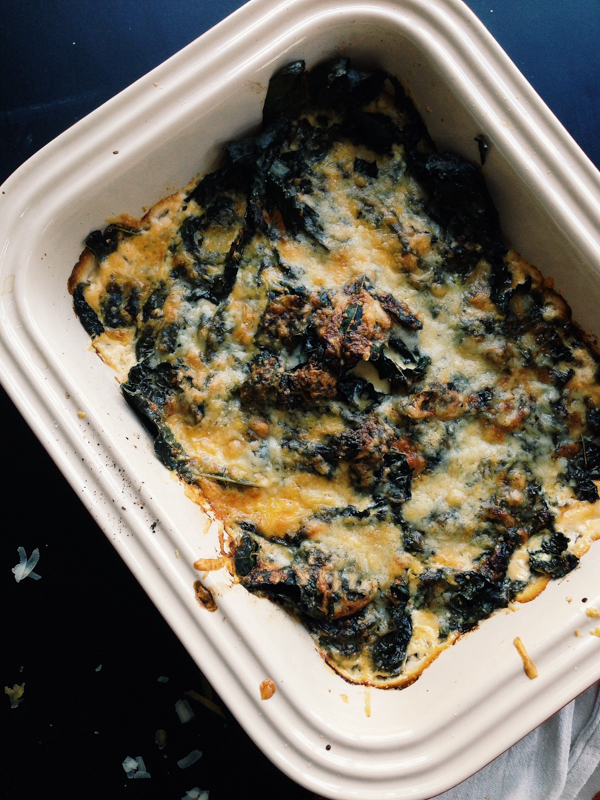 Kale loves cheese, and you'll love this cheesy kale gratin casserole! Lacinto (also called "Dinosaur") kale is combined with tomato paste, chili flakes and plenty of cream and cheese to create a naturally vegetarian and gluten-free yet completely delicious and indulgent vegetable-rich dinner. Check out our kale gratin recipe!
13. Vegetable tofu quiche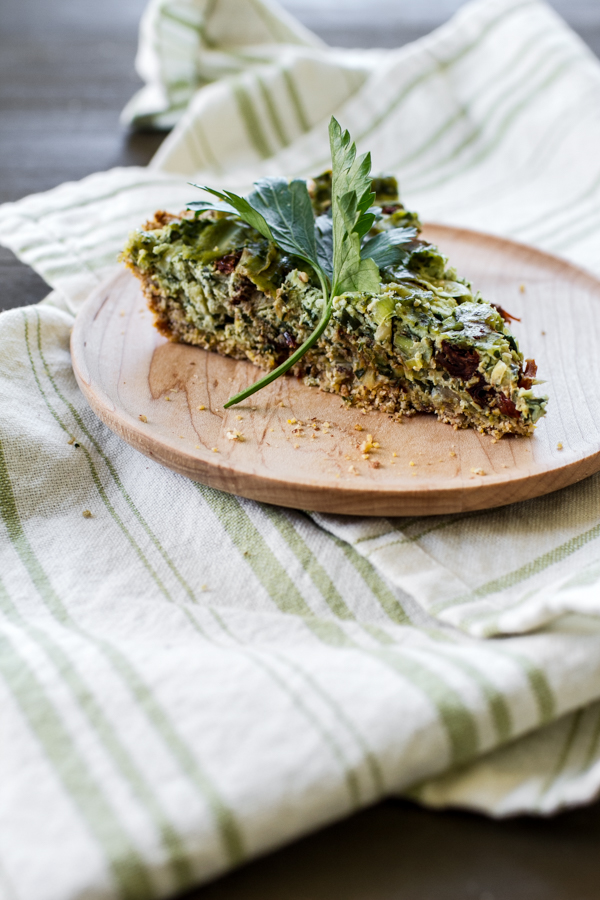 You'll never miss the eggs, dairy or gluten in this unique tofu quiche. A nut and cornmeal crust contains a pureed tofu filling, which is prepared with kale, sundried tomatoes, leeks and artichoke hearts. This quiche is an ideal offering for brunches and will be loved by those on restricted diets. 
14. Kale cake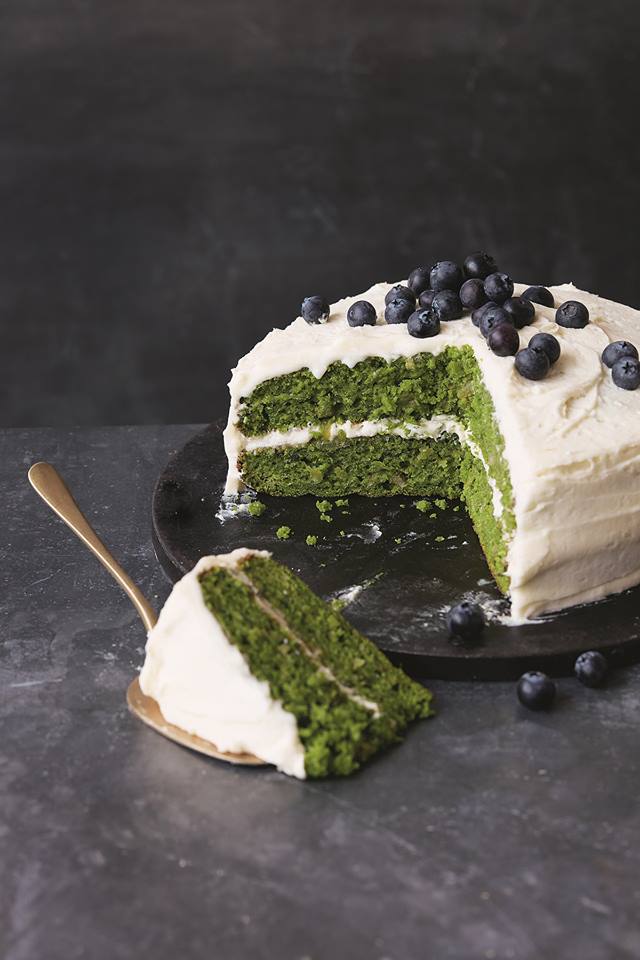 Photo via Veggie Desserts
No, that's not a typo: this cake recipe features kale. And it's delicious, really! The intrepid baker behind the blog Veggie Desserts loved this cake so much that she featured it in her first cookbook, and her readers agree that it's fab. Served with an applesauce-sweetened icing, this unique cake is well worth a try. 
What's your favorite way to eat kale?