There are a myriad of cooking techniques for eggs, ranging in the seemingly easy (fried) to the somewhat intimidating (poached). Being that eggs are a fantastic source of protein (especially vegetarians), each egg version can and should have a place in your home kitchen.
If you're looking to make an egg sandwich, go for a fried egg but if it's a leisurely, long breakfast, poached eggs are the way to go. If my husband had his way, every egg would be basted (cooked in a bit of bacon fat.) However, for the purpose of learning how to cook an egg perfectly, I chose my favorite method: scrambled.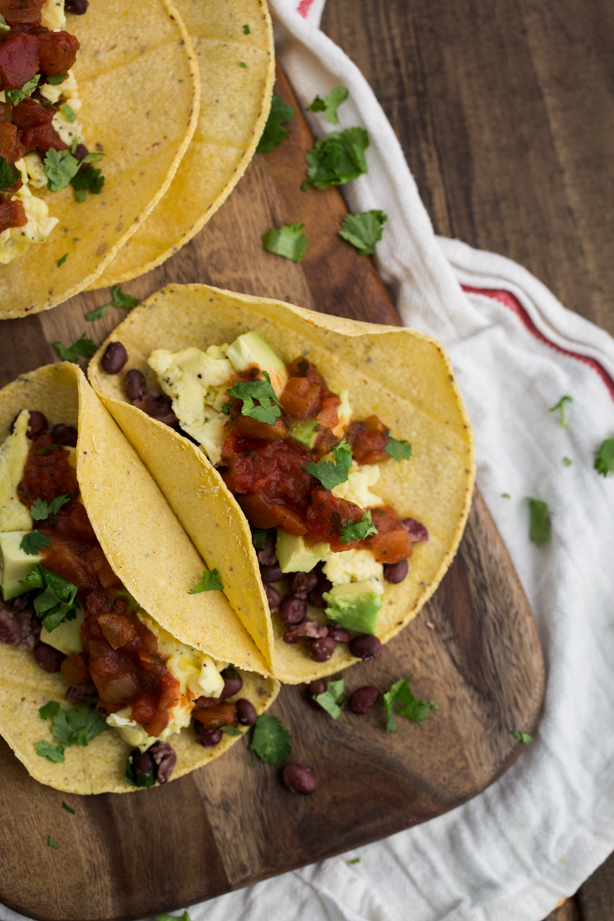 Ever since I was a little kid, I've gravitated towards scrambled eggs. They are easy to prepare and hard to mess up, they are a bit cleaner to eat than their poached/over-easy counterpart, if you're in the process of making an omelet that fails, you always end up with delicious scrambled eggs, and you can always add cheese (eggs and cheese together are pretty much amazing.)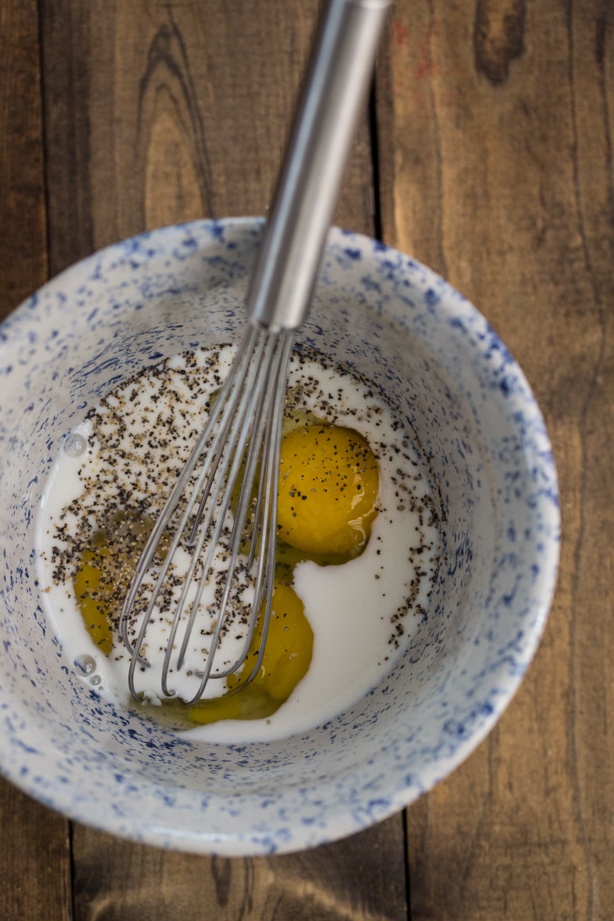 How to make the BEST scrambled eggs
So why, of the all eggs, am I sharing how to make scrambled eggs, especially if I say they are so easy? Because to get them just right, it takes a bit of knowledge and a some patience. In the realm of scrambled eggs, I've had my fair share of not-so-great meals. The eggs might be too dry or the scrambled pieces too small to pick up with a fork (a pet peeve of mine.) There is, at least in my mind, a perfect scrambled egg.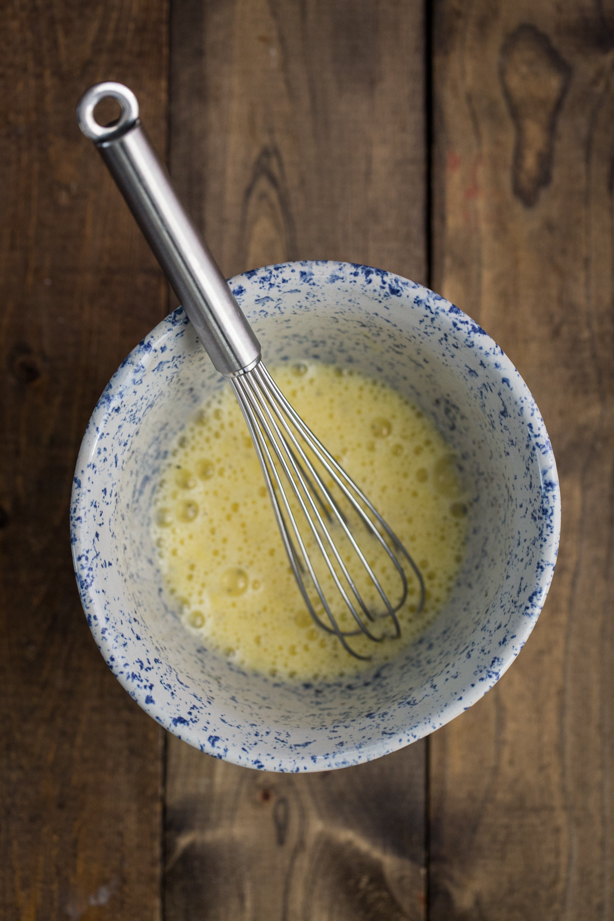 Add milk.
I've been trained under two schools of thought for eggs: one that adds milk and one that doesn't. While you can get perfectly fine scrambled eggs without milk, the small amount I add adds a bit of "umph" to the eggs to give them the bit of fluff.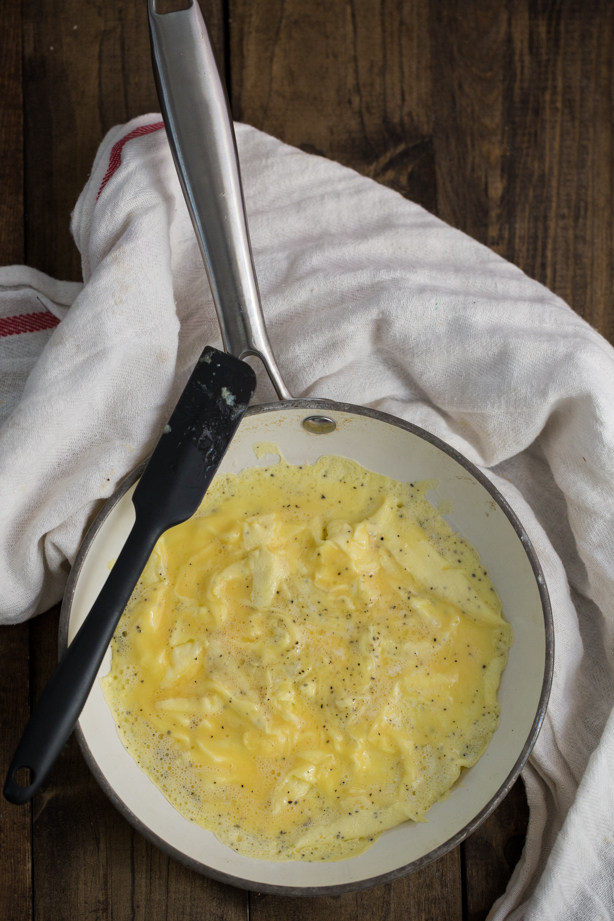 Find the temperature sweet spot.
Beyond the milk, temperature is key. I've never been a fan of scrambled eggs that have the slight brown crust after being cooked at too high of a temperature. The eggs should be just done, just when the last bit of uncooked egg gets cooked- that's the sweet spot.
Pair it with a killer taco (optional).
While I would typically eat scrambled eggs by themselves, they can easily serve as a wonderful addition to tacos (and really the egg is what puts a regular taco into the 'breakfast taco' category.) The filling is simple for these tacos to keep the cooking time down but you could easily mix it up by adding some vegetables (like roasted sweet potatoes), cheese (always good) or turning the avocado in guacamole (I do this often!)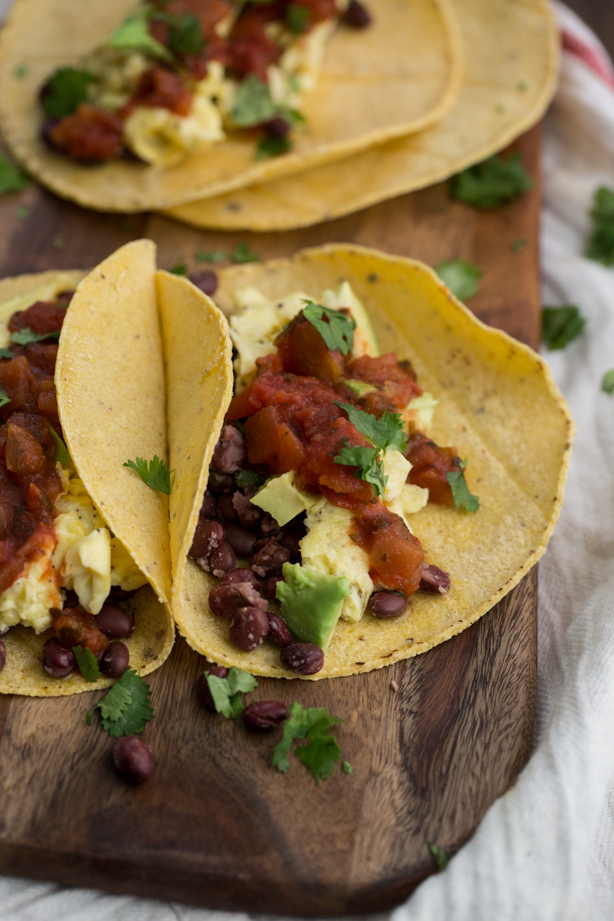 Black Bean and Scrambled Egg Breakfast Tacos
Serves 2
Ingredients
1/2 tablespoon butter
2 large eggs
2 tablespoon whole milk
1/4 teaspoon sea salt
1/4 teaspoon black pepper
1/3 cup black beans, drained and rinsed if using canned
1 tablespoon minced cilantro
2 teaspoons lime juice
1/2 avocado, diced
1/4 cup salsa
4 corn tortillas
Cilantro, for garnish
Step 1:
In a non-stick skillet, melt butter over medium low heat. Crack eggs into a bowl and combine with the whole milk, salt, and pepper. Whisk until well combined and eggs are frothy. Swirl butter around the pan and pour in the egg mixture. Let sit for 60 seconds until the bottom starts to set.
Using a spatula, bring the outside edges towards the center, letting the uncooked egg hit the pan. Continue until the majority of the egg is set. Lightly scramble the eggs until the eggs are just set but not browning. Remove from skillet and set aside.
Step 2:
Place the black beans, cilantro, and lime juice in the pan. Heat until beans are warm. Using a fork, mash some of the beans to combine with liquid and cilantro.
Step 3:
Heat tortillas by wrapping them in a damp paper towel and microwaving them for 30 seconds. Assemble the tacos with the black beans, scrambled eggs, a few chunks of avocado, a spoonful of salsa, and a sprinkle of cilantro.