Have you ever found a plan for a woodworking project you really like, followed all the steps, then ended up feeling like your work was rather bland? Maybe you're not paying enough attention to the wood you choose for your project.
Read on to discover helpful tips on how to choose wood for a project!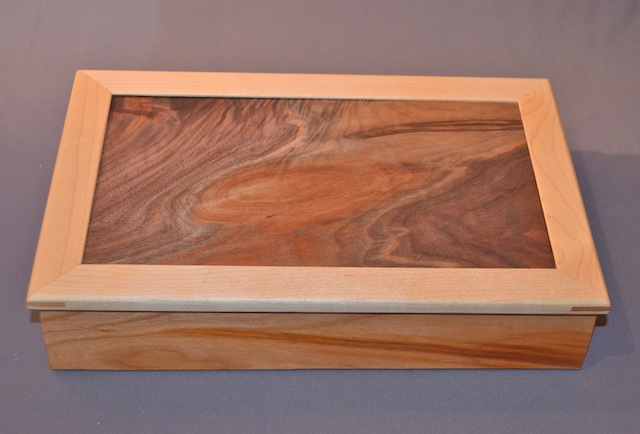 Choosing the wood for a project is among the most important steps in building anything. A great design is a good start, but if you use the wrong wood you can end up with something that doesn't live up to the design. It helps to learn how to look at wood.
For example:
This is a nice enough box…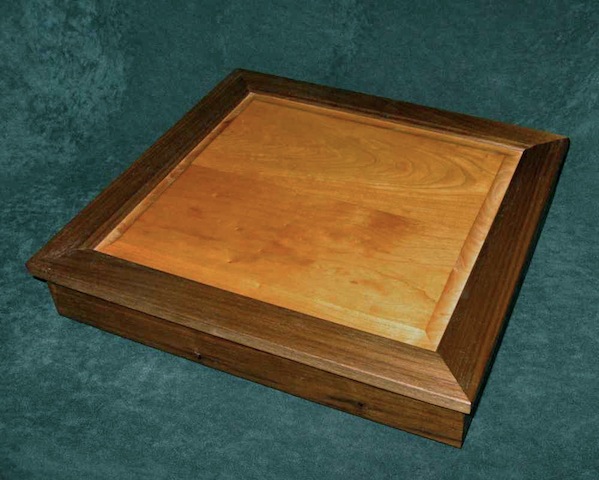 Photos via Wooden Box Maker
…but how about this one?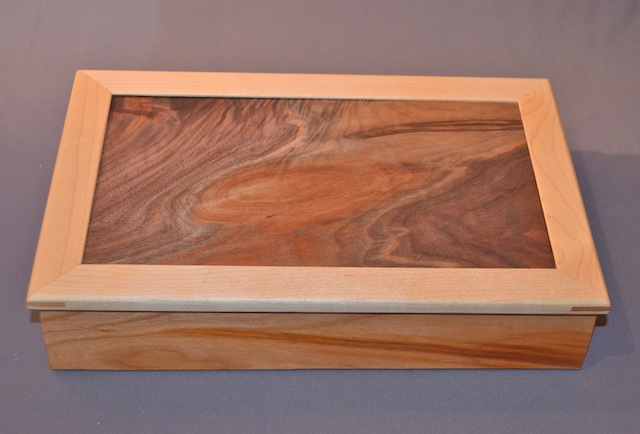 Both boxes have a basic design, but the second one has a stunning piece of walnut for the panel. It's amazing the beautiful grain and color patterns you can find if you look.
Say you need to glue two pieces together for your project. Then it is especially important to make sure the wood matches nicely. Take a look at the photos below to see how much of a difference it can make.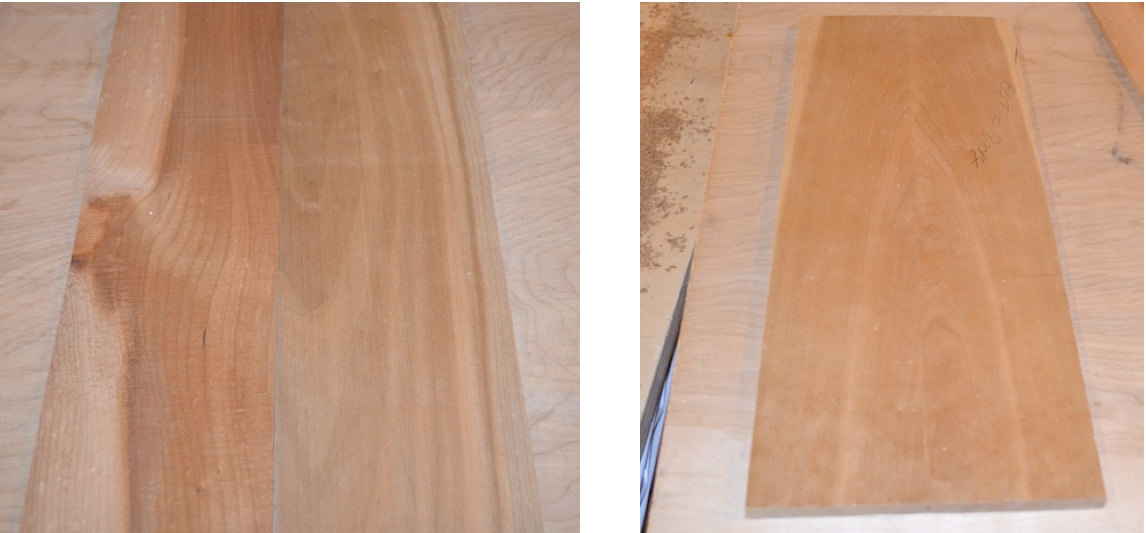 I find the wood on the left to be jarring. The colors don't match and the grain doesn't line up. It would look off on just about any design. The board on the right, however, has a nice consistency in color and interesting book-matched grain.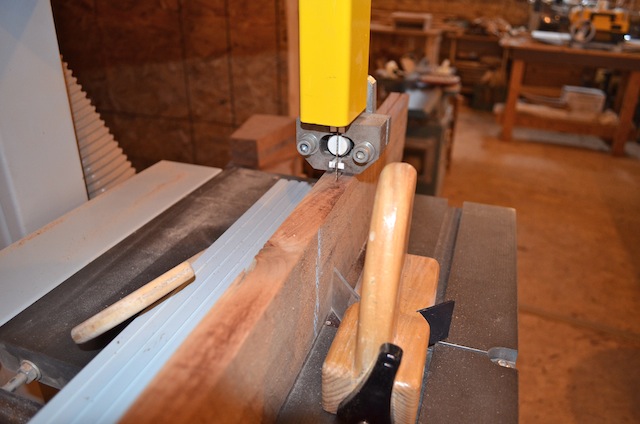 Book-matching is one of my favorite techniques for getting a great grain pattern. Find a piece of wood with nice grain (I particularly like wild grain). On your bandsaw or table saw, re-saw the board in half through its thickness, then fold the board open and you will have wood with a mirror pattern on either side.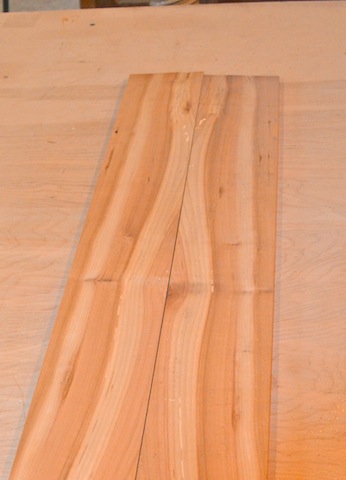 When thinking about how much thickness you need, start by considering your final thickness, then add in at least 1/16 for smoothing and sanding (more if your saw runs rough) and don't forget to take the kerf (blade thickness) into account.
Book-matching can come up with some spectacular grain patterns, like the walnut heart and sapwood lid on the box below.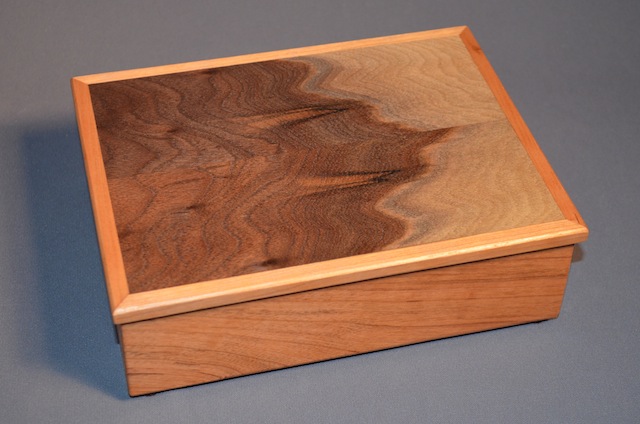 Figured wood is also wonderful to use on a project. I find that it is possible to have too much of a good thing, however, so I tend to use it as accent rather than have a whole project made from something wildly figured. That is my taste, so work to your own.
I also look for knots, wormholes and other "faults" in the wood. Some of my favorite boxes have been made from this type of wood. In each case, it can also be combined with book-matching.
Mainly the trick is to teach yourself to see, to really look at the grain and colors in the wood. If you are using more than one board, try them in different combinations, don't just line them up.
As a final note of caution: Don't forget the back. If both sides of the wood are going to be showing, make sure you check both sides. Just because the front is beautiful doesn't mean the back is as well.