The success of a sewing project can be traced all the way back to the raw materials chosen, including the thread. The importance of thread is not to be underestimated, as it is the fiber that is literally holding everything together. Matching the correct thread for the task at hand is just as important as matching the fabric to the pattern.
Here are some key tips on how to pair the thread to the project for a successful outcome!
Silk thread
A good rule of thumb is to pair like fibers with like fibers. Based on that idea, silk thread is perfect for using with silk fabric. It is also ideal for using with wool for tailoring as it can be molded into shape with the heat of an iron and because of its natural fibers, won't snap easily due to excessive ironing. Silk thread also rarely leaves marks behind, making it ideal for hand basting and fine fabrics.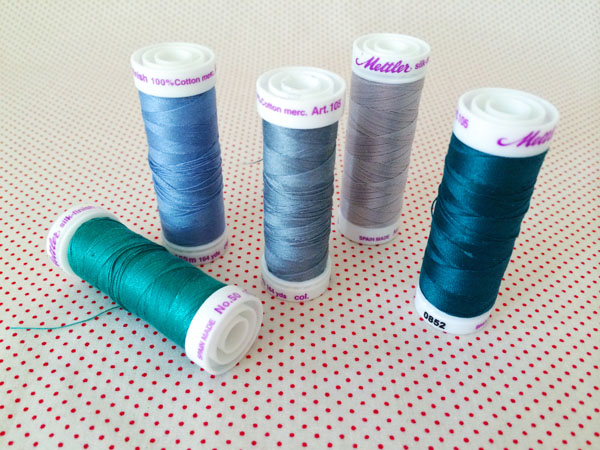 Cotton thread
When sewing with natural fibers, I prefer to use cotton thread. It can stand an incredible amount of heat from an iron, which is key when pressing cotton and linen fabrics. Some brands have coarse cotton threads, but other have cotton thread with a silk finish, making it ideal for gathering, basting, and hand finishing as it glides through the fabrics with ease.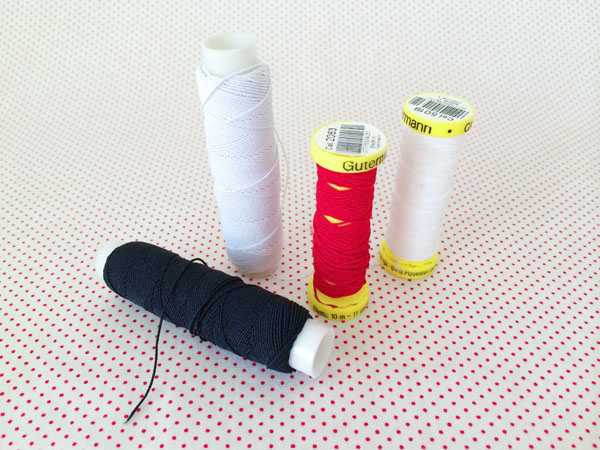 Elastic thread
The main reason for using elastic thread is to do shirring. Wind elastic thread onto your bobbin by hand, then load it into the bobbin casing. Meanwhile, load regular thread onto the machine and through the needle, and when you sew the fabric will naturally gather up, and remain stretchy due to the elastic. To shrink the shirring even more, hover your iron over the sewn area and hit it with some hot steam. The threads will tighten and the whole area will be more gathered.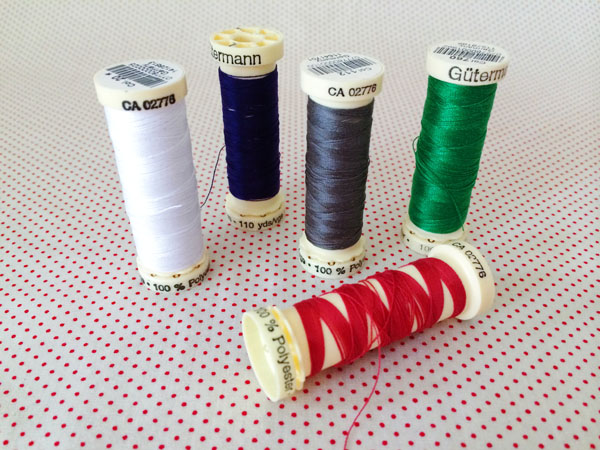 Polyester thread
Like when using cotton thread with natural fibers, the same is true with polyester thread and man-made fabrics. Most polyester threads have a little bit of shine to them, and because they are man-made, the threads cannot handle the same level of heat as cotton thread, so keep that in mind when pressing. But if it is being used to sew synthetic fabrics, most likely you would have the iron turned to the polyester setting as well.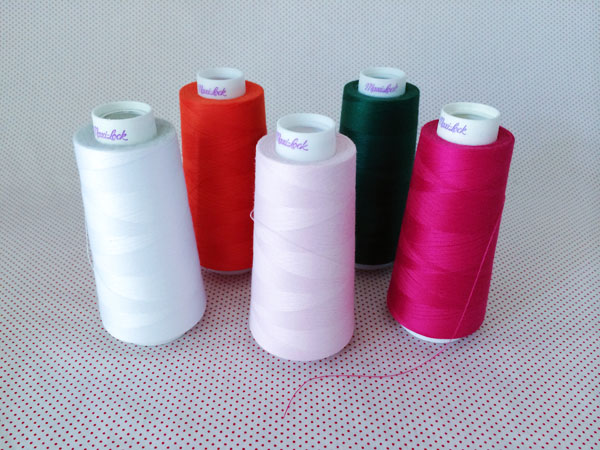 Cone thread
Usually cone thread won't fit onto a standard sewing machine and is intended for a serger or overlock machine. Cone thread comes in a variety of types – cotton, polyester, stretch – and like the regularly sized spools of thread, its best to pair natural threads with natural fibers, and so on.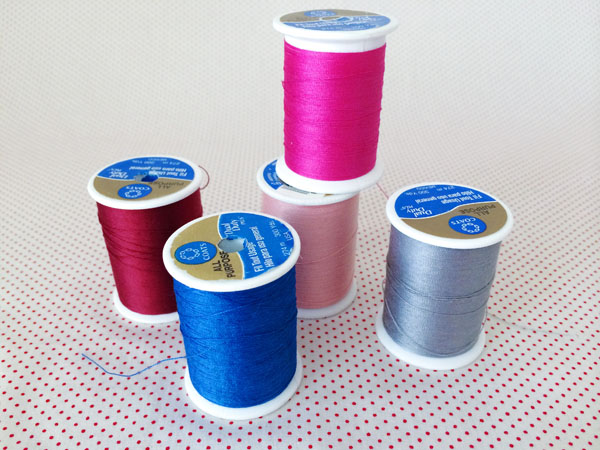 All-purpose thread
A common thread to see in the stores is an all-purpose thread. Usually this is a core of polyester that has been wrapped with an exterior of cotton. The idea is that since it has both cotton and polyester as part of its make up, you could use it for nearly any project. But unless this is your only choice, it really is better to choose the speciality thread for the task at hand, instead of trying to use one thread for all your needs.
Get High-Quality Thread on Bluprint!
Shop for thread in all weights and colors from brands you love.Shop Now