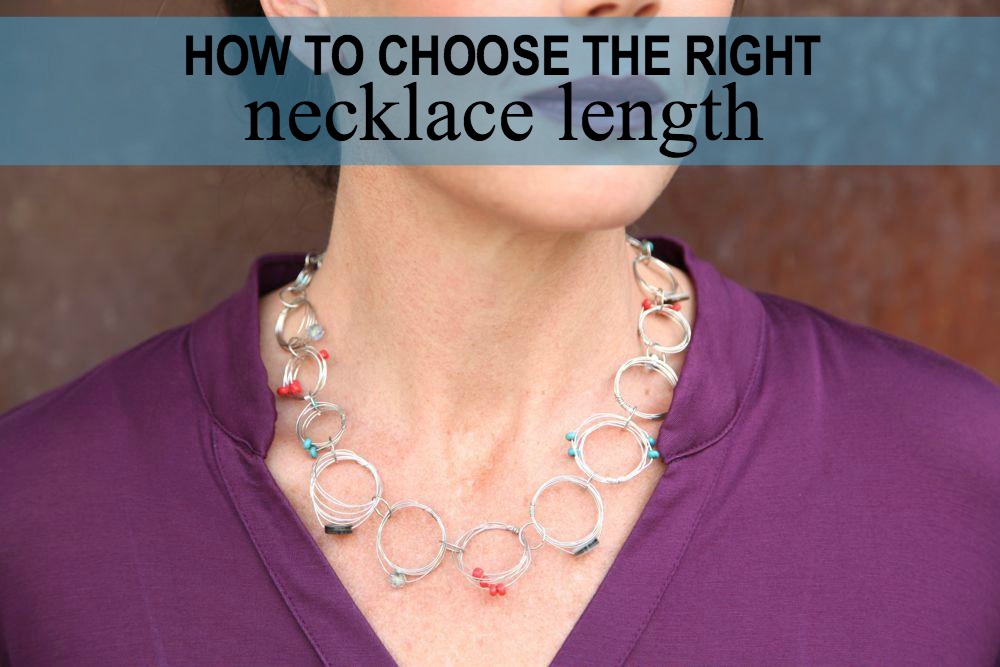 Have you ever made a necklace that you absolutely love but never seem to wear? It could be because you weren't sure how to choose a necklace length that worked with your body and wardrobe.
Figuring out how to choose a necklace length doesn't require a trained eye or a degree in fashion accessories. In fact, there's no right or wrong choice. The only trick is to figure out your personal preference and what you feel most confident in.
Don't waste any more jewelry supplies on necklaces that you'll never wear! Check out these tips for choosing the right necklace length.
If you're making a necklace for a special occasion and know exactly where you want the necklace to fall, play around with different lengths to find the perfect number. Another lifesaver is an adjustable chain that allows you to change the length based on your outfit. But if those aren't options, these tips will help you decide.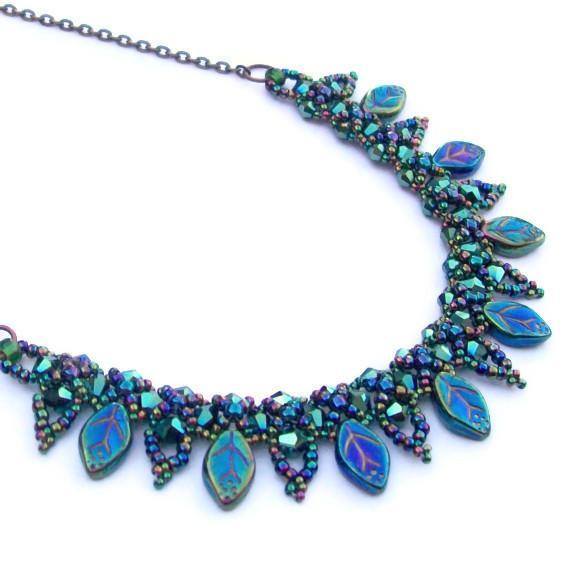 Photo via Bluprint member Hollybird Beads
Choosing length based on necklines
What types of necklines do you choose most in your wardrobe? You'll want to choose a necklace length that flatters your neckline. A choker, for example, looks great with a scoop neck shirt but not so great with crew necks and turtlenecks. If you're wearing a high neckline like a turtleneck, choose a necklace length that is long and doesn't sit near the neck of the garment.
If you want a necklace length that goes with practically any neckline, choose a length that sits around your collarbone. For most people, that length is anywhere from 16 – 20 inches. The free tutorial for the Beaded Leaf Collar Necklace pictured above is designed to sit right at the collar, so it looks great with anything from scoop necks to V-necks.
Choosing length based on your neck
Not all of us have long, elegant, swan-like necks that looks great with every necklace. If you have a shorter neck, for example, then shorter necklace lengths might make your neck look even shorter. Likewise, if you have a thicker neck, then chokers and shorter necklace lengths might be a little too tight and not very flattering.
Here's where your comfort and confidence comes in. The best option is to try on different lengths and take a peek in the mirror. Is it comfortable around your neck? More importantly, how does the necklace make you feel? That's the true key to choosing a necklace length.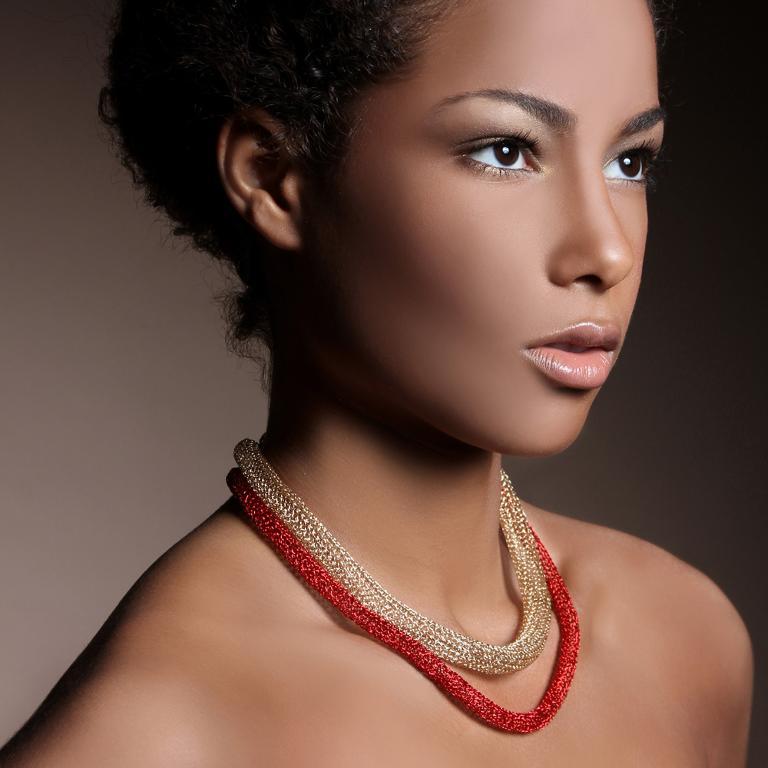 FREE Wire Crochet Necklace tutorial via Bluprint member Yoola
Choosing length based on your height
You'd think that being tall or short doesn't matter when it comes to choosing a necklace, but that's not always the case. A 24-inch necklace, for instance, might look completely different on a 6-foot tall person than it does on a 5-foot tall person because of body proportions. A longer necklace could fall just above the bust for a taller person, while it may fall just below the bust on a shorter person. When in doubt, try it on before you add the clasp or cut the chain.
Choosing length based on necklaces you love
If you aren't sure what length is right for you, take a look at the necklaces you wear most. Measure them to see what length they are. Are the lengths similar or drastically different? That will tell you if you have a preferred necklace length or if you just base the length on the outfit you're wearing.
Need to see some visuals of different necklace lengths to help you decide which one to choose? Check out this Necklace Length Guide to see more examples.
FREE PDF Guide: Jewelry Making for Beginners
Dive into jewelry making with expert tips and inspiring photos!Get My FREE Guide »