Selecting fabrics for a quilt is one of the hardest, and most essential, tasks for a quilter. Like painting your home, you're never sure how that small swatch of color will translate when used on a large scale, or how it will interact with the fabrics around it. However, there are some things you can keep in mind to find success in your final quilt. Choosing fabrics by color is a lesson each quilter should take time to master.
Here are some must-know tips on how to choose fabric by color to help get you started!
Tip #1: Start with what's at hand.
If you purchase your fabrics at a quilt store, often they will have coordinating fabrics arranged together. These fabrics are often from the same line, or incorporate a similar color palette. During each season, certain colors trend. This makes it easier to find similar tones throughout several lines of fabric – even across various manufacturers.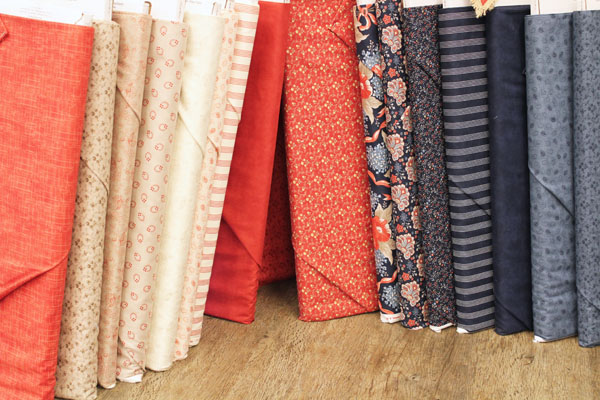 Tip #2: Keep lines in mind.
If purchasing fabric online, you can purchase individual prints from a line of fabric. These prints were designed by a single designer or design house, and made to coordinate. When selecting fabrics from a line, you can choose light, dark, and medium toned fabrics, and a variety of sized prints, all of which will coordinate.
Tip #3: Your fabric choices should compliment the pattern.
You will need to have your quilt pattern in mind as you make your decisions. Which will be your focus fabric? Which will be your background? Do you have enough variety to keep the quilt interesting? Will too much variety make the quilt look too busy?
Tip #4: To use solids, or not to use solids?
Matching a specific color from one fabric to another can be very difficult. You may have to try several shades before you find colors that go well together. When trying to match a solid color, it may be easier to find a print that "reads as solid". This means that from a distance, the fabric looks like a solid color, but on closer inspection is a small or fine print – often a woven pattern, small stripe, or dot.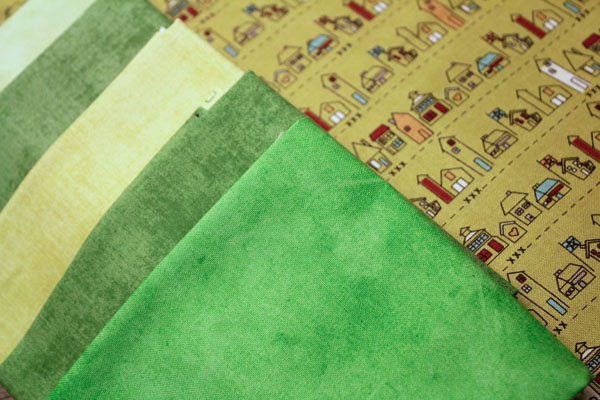 Tip #5: You don't have to use the background color!
Instead of matching the background color of your focus fabric, consider matching the other colors from the pattern. This gives you more options. Also, because the colors are not as overwhelming in the print, you can be less exact in your color matching without it disturbing the overall look of the finished quilt.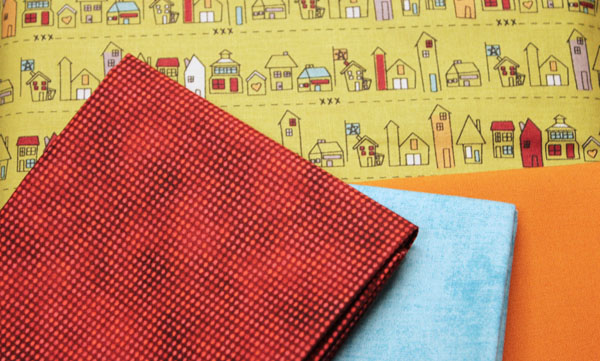 Tip #6: Stuck? Start with a single fabric.
If you're unsure where to start when choosing colors for your quilt, find a single fabric that you love, then start adding complimentary fabrics. You can add and remove fabrics, even removing your original focus fabric, as you perfect your selection. Remember to include value in your quilt (light, medium, and dark fabrics).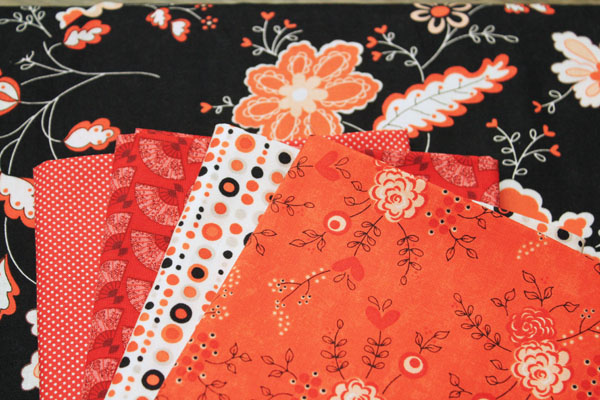 Tip #7: Every fabric doesn't have to match.
In your final selection, each fabric does not need to match all the others. A good rule of thumb is that each fabric should have at least two "friends" that it plays well with. As long as each fabric works well with at least two others, it will look like a cohesive part of the finished quilt.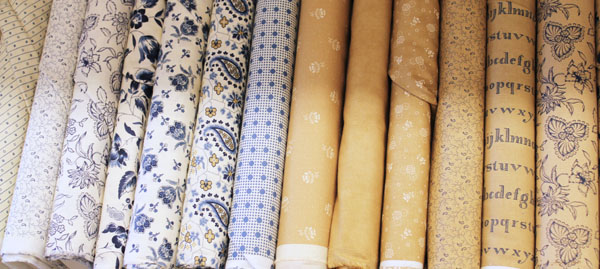 Tip #8: Don't be afraid to ask for help.
If you are still frustrated in trying to find the right collection of fabrics to use for your quilt, ask another quilter. Quilt shops are staffed with experienced quilters. If you can't find a staff member, chances are the quilter standing next to you in the fabric aisle will be able to help you in a pinch!
Want to hone your color selection skills? Check out the Craftsy class Color Play for Quilters with instructor Joen Wolfrom.
What techniques do you use when selecting colors for your quilts?