It is possible to learn how to bake chicken wings that are just as crispy, crunchy and delicious as fried chicken wings. It's also really simple! The secret to really crispy baked chicken wings lies in one ordinary ingredient that you probably have sitting in your pantry all the time…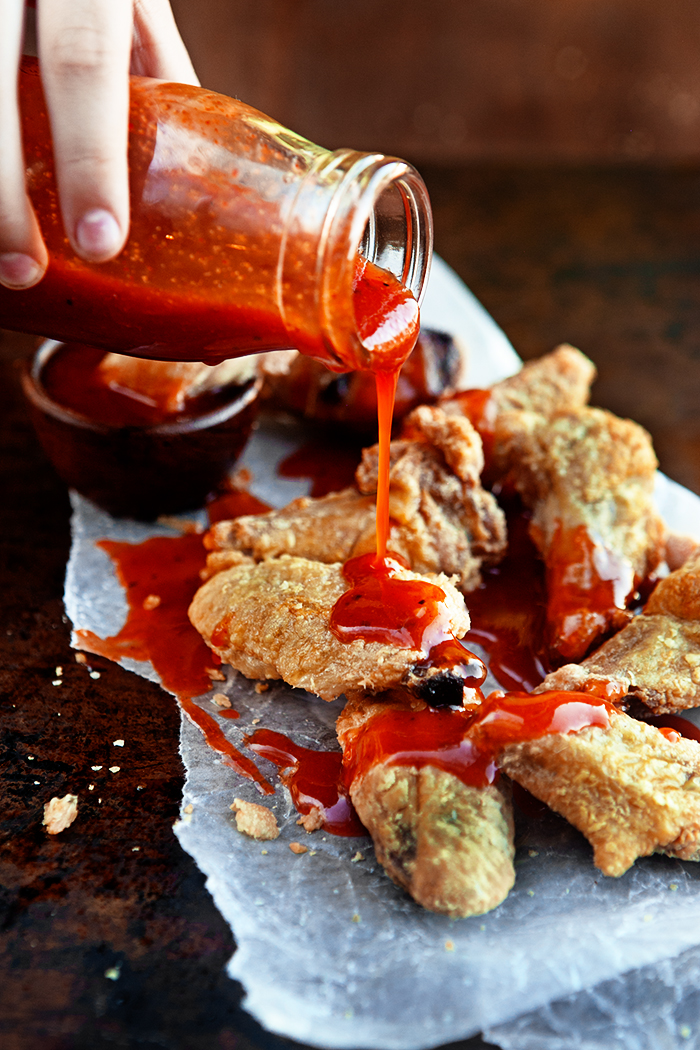 The secret for how to bake chicken wings is…
Baking powder! It might seem strange, but trust me. Tossing those chicken wings in baking powder before baking dries out the chicken skin so that it cooks to a perfect, crispy perfection without all the mess and oil of frying.
I picked up this method of baking chicken wings from America's Test Kitchen a couple of years ago, and it's been one of the most impressive little kitchen tricks I ever learned. It is incredible how just a couple tablespoons of baking powder can turn home-cooked chicken wings into the most crunchy, savory, impressive chicken wings to rival any restaurant.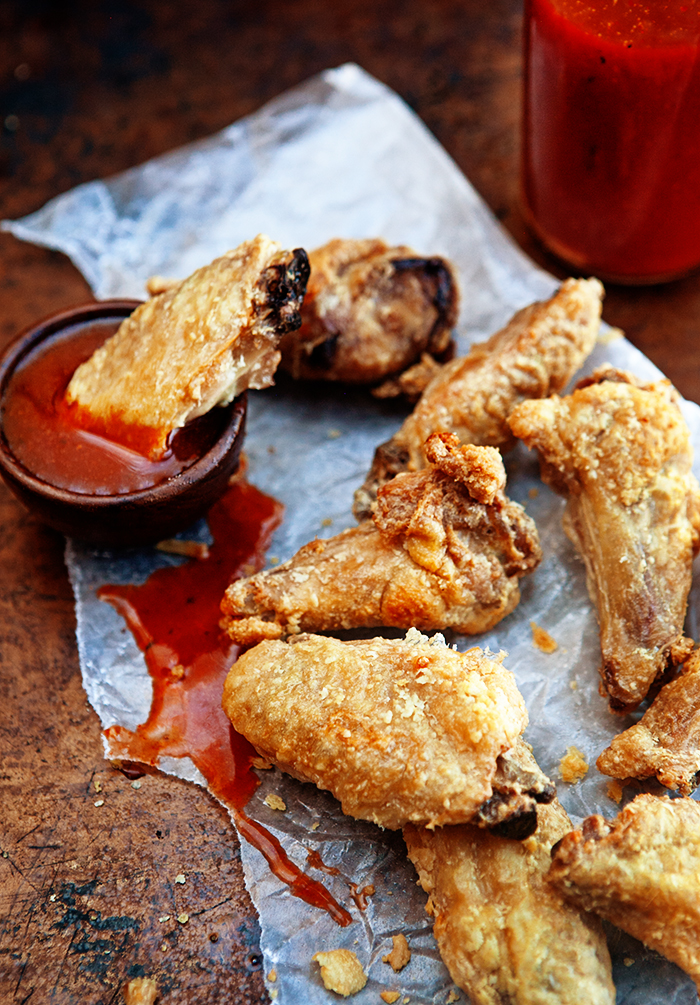 Every single bite is flaky and crunchy, while the chicken meat inside remains soft and tender. It's a little kitchen miracle!
This handy little trick will really up your entertaining game. These perfectly baked crispy chicken wings will be the hit appetizer at every party, no matter what else is on the table.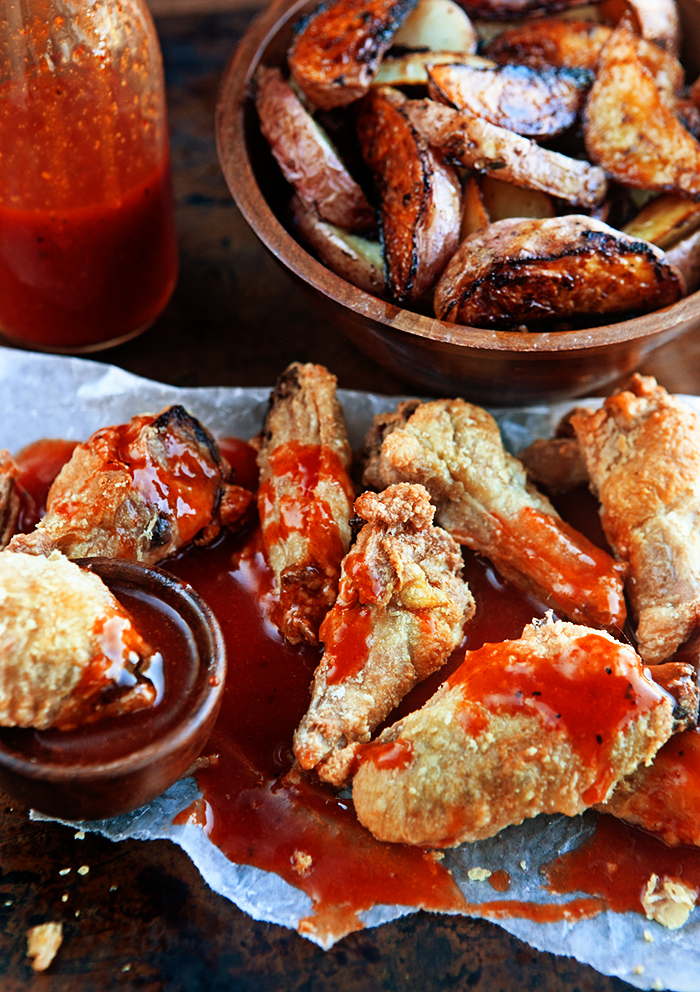 If you want to save a little time, you can buy your chicken wings clipped and ready to go straight into the oven. If you want to save a little money, you can buy the ordinary chicken wings and take the time to split them and clip the wing tips yourself. I normally opt to save a little money because it only adds an extra 5 or 6 minutes onto the already quick and easy prep time.
And, once you've figured out how to bake chicken wings in the oven and achieved home baked crispy wing perfection, don't forget to serve them with an outstanding sauce. Smother them in your favorite hot sauce or barbecue sauce, but make sure you've got a really delicious sauce because wings this good deserve it!
My favorite wing sauce is the simple honey-Sriracha sauce recipe, below, that whisks together in minutes. Now, get cooking — chicken wings this good can't wait!
How to bake chicken wings
Ingredients:
4 pounds chicken wings
2 tablespoons baking powder
3/4 teaspoon coarse ground sea salt
Directions:
Preheat oven to 250 F. Adjust oven rack to lower middle position. Line a large baking sheet with foil. Place a wire baking rack over the foil on the baking sheet. Lightly grease baking rack.
Prepare chicken wings by splitting at the joint and trimming off the wing tips. In a large zip-top bag, combine the prepared wings, baking powder and sea salt. Toss to coat evenly.
Remove wings from bag and place them skin-side up on the wire rack on the prepared baking sheet. Bake for 30 minutes.
Increase oven temperature to 425 F. Move oven rack to upper middle. Bake until the wings are golden brown and crispy, about 45 more minutes. Remove from oven and let stand for 5 minutes before serving. Serve with wing sauce.
Honey-Sriracha wing sauce
Ingredients:
1/3 cup honey
1/3 cup Sriracha
1 tablespoon rice vinegar
1/2 teaspoon sesame oil
1 pinch (or more) black sesame seeds
Directions:
Combine all of the ingredients in a small bowl and whisk together until smooth.