I am the eldest of six children. We grew up during a fine time for Niagara Falls, NY. Construction had begun a few miles away on the hydroelectric power plant just as I began to explore my one block long street of McKinley Avenue. Backyards of homes on the right and left of ours were my playground. I was the first child in years to be raised on the block. My playmates were assorted neighboring grandmothers who let me rummage through their kitchens, explore their grown daughters' bedrooms and pretended to enjoy playing the board game Candyland with me.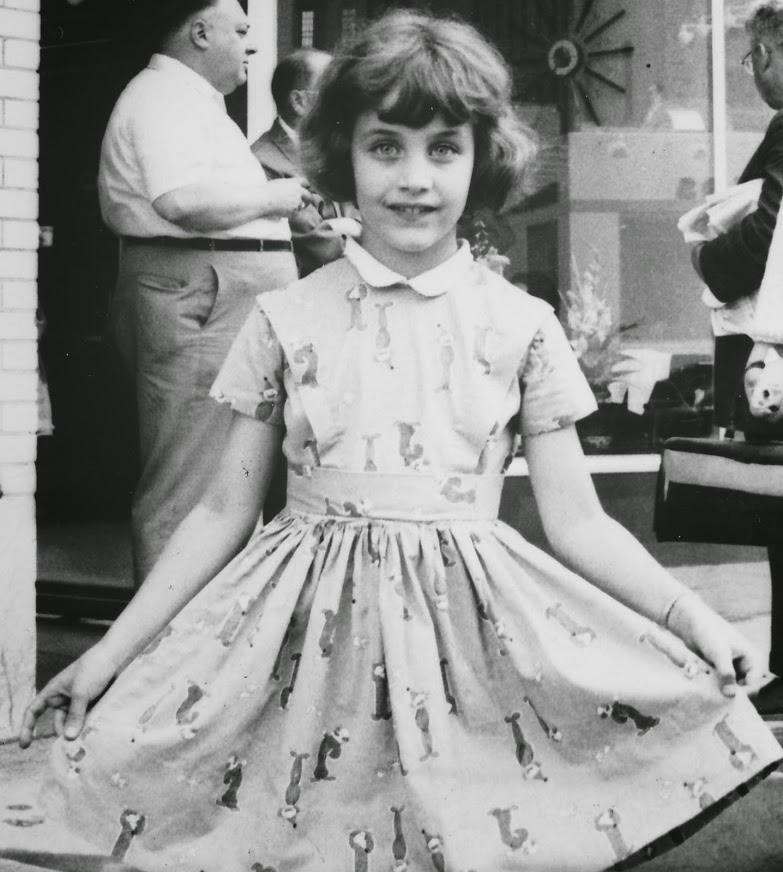 One day the key to the kingdom opened. I was given permission to cross the street by myself to visit with Mrs. Johnson. She was a transplanted New England schoolteacher. Had you then asked me, a 5-year-old, what her age was, I'd have guessed her to be 100 years old because of her silky white pin curls, tennis shoes and blousy cotton gingham housedresses.
I had the best time in her second floor sewing room peering through the window and working beside her. She sewed on a treadle machine. I retrieved the pins that fell to wood floor. These days, my picker–upper is this telescoping magnet. Metal studs in my sewing room wall make for handy storage.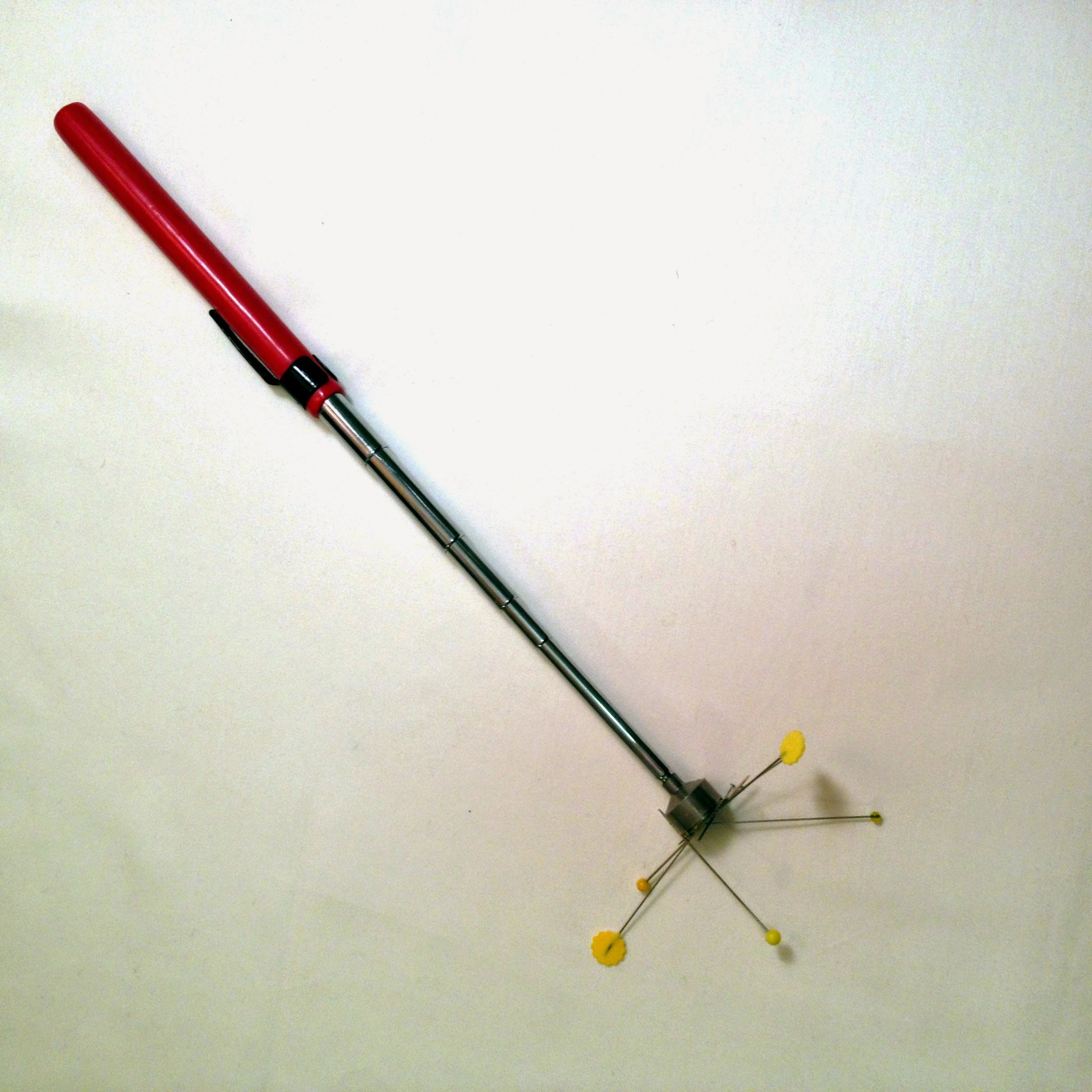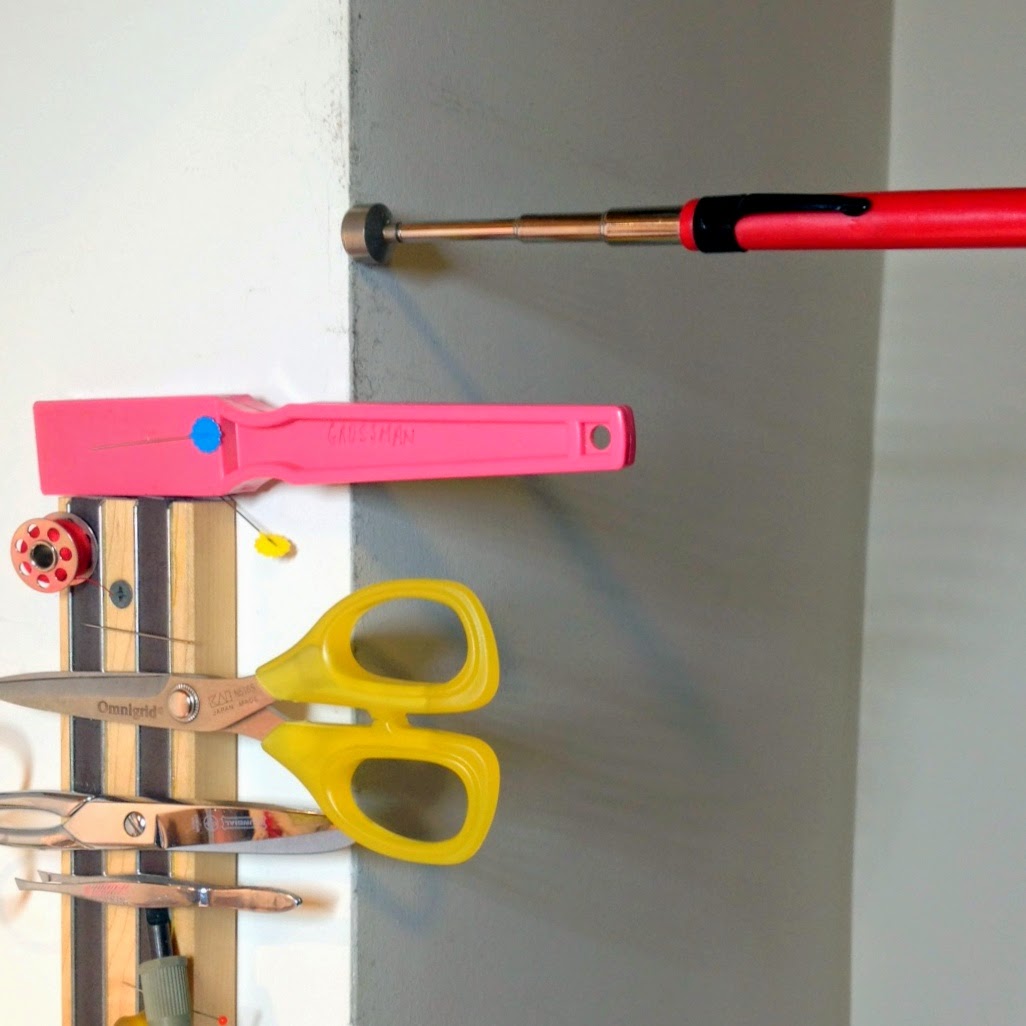 Mrs. Johnson's scrap pile never diminished. I sewed Yo-Yos by hand beside her. I loved picking out the fabric circles to sew. They'd been cut into three diameters with paper templates and straight pins. We sewed for her Unitarian Church's annual fall bazaar. A few years later she explained short division to me weeks before my class began long division.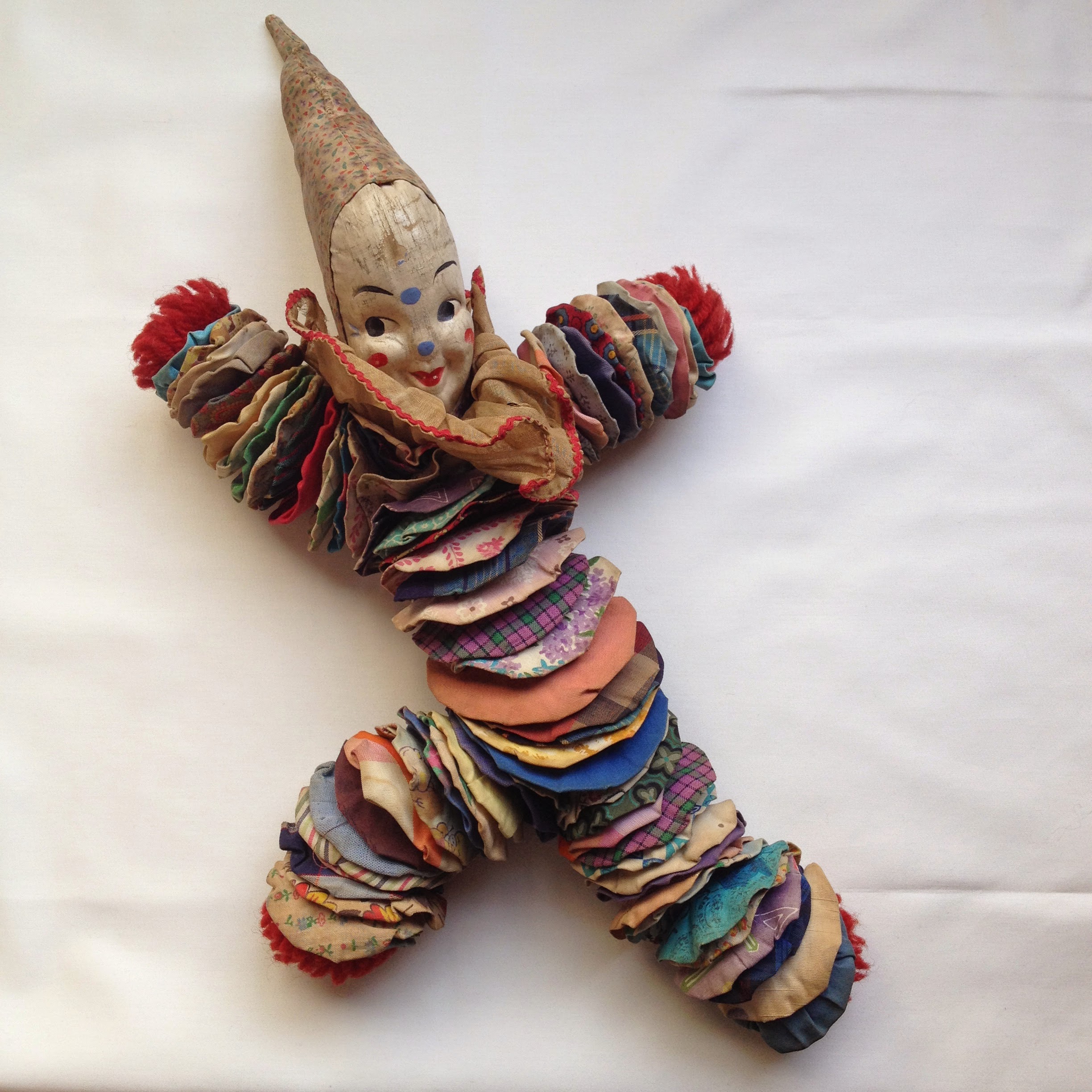 At some point a treadle machine appeared in our family's living room. I took lessons at the Singer Sewing Center on Falls Street and managed to sew granny dresses on it.
Mrs. Johnson's refrigerator, a towering electrified wooden icebox, filled her kitchen's anteroom. That her weekly grocery order was delivered by a small specialty grocer bewildered me. She didn't have a car; she rented out her detached garage. Brilliantly colored nasturtium beds flanked one side of the driveway. Those flowers likely account for my fondness of all things red and orange. During the summer her orders included a six-pack carton of splits (7 oz glass bottles) of Coca-Cola for me. I felt special. (Should my middle aged brothers and sisters read this column, finding out now about the Cokes will make them crazy with envy.)
Recently I pulled up images of Yo-Yo dolls I'd clipped from eBay in 2005. That was the year my husband was treated for a final illness. The sight of those dolls probably put me in a good place then.
Without any contributions from me, my husband penned his obituary which appeared later that year in the New York Times. He wrote "…Loving husband of Anita Grossman Solomon, author and quilter…"
Soon I'll tell you how, by happenstance on October 27, 1990, I became a Quilter.
I'd love to hear your story! Please share in the comments how you were introduced to the wonderful world of sewing.
About the author

Anita Grossman Solomon is a full-time quilter, author and Craftsy instructor. Her quilts have been displayed everywhere, from the ceiling of the International Quilt Festival in Houston to an enormous screen high above Times Square in New York City.
In this brand new blog series, she'll dive into the emotional and often humorous aspects of being a maker. Subscribe to the Craftsy Quilting Blog today to follow along, and enjoy personalized instruction from Anita in her popular Craftsy class Traditional Blocks Made Simple.