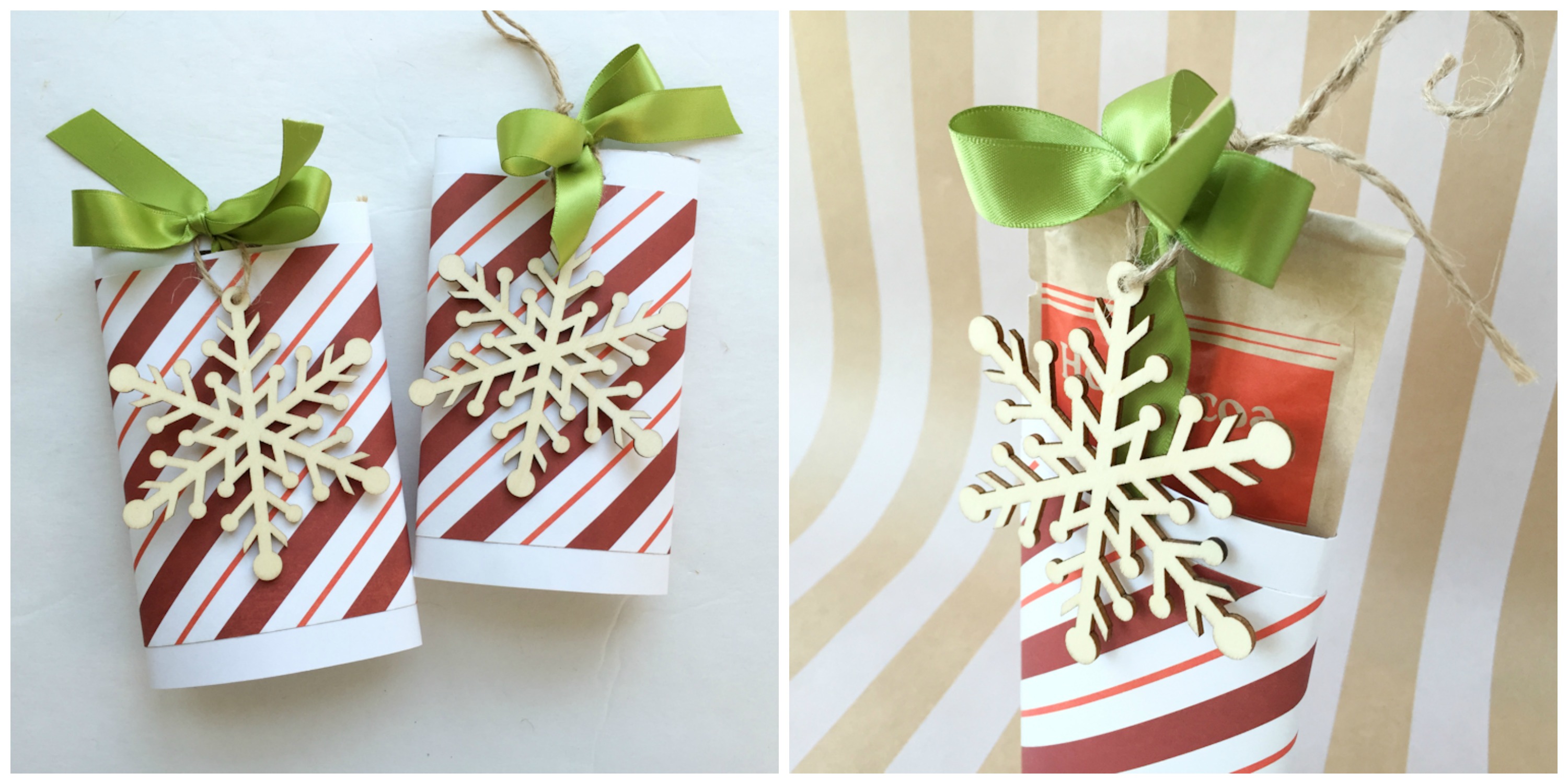 Christmas is upon us, and it's time to think about gifts for friends, teachers, neighbors and more. This simple DIY hot cocoa gift idea is the perfect item to slip into a stocking, gift basket or accompany with a gift card. Even a novice paper crafter can handle this straightforward holiday DIY gift!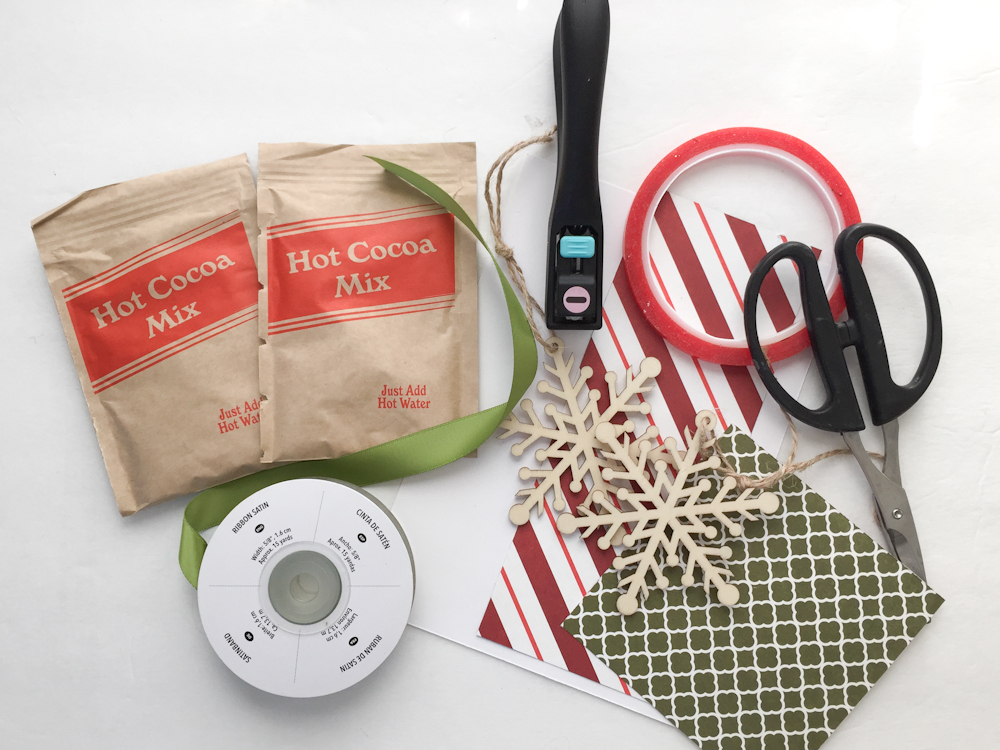 Supplies you'll need:
Packets of hot cocoa mix
Card stock
Festive themed patterned paper
Ribbon
Paper trimmer and/or scissors
Strong tape adhesive
Hole or slit punch tool
Embellishments, gift tags (optional)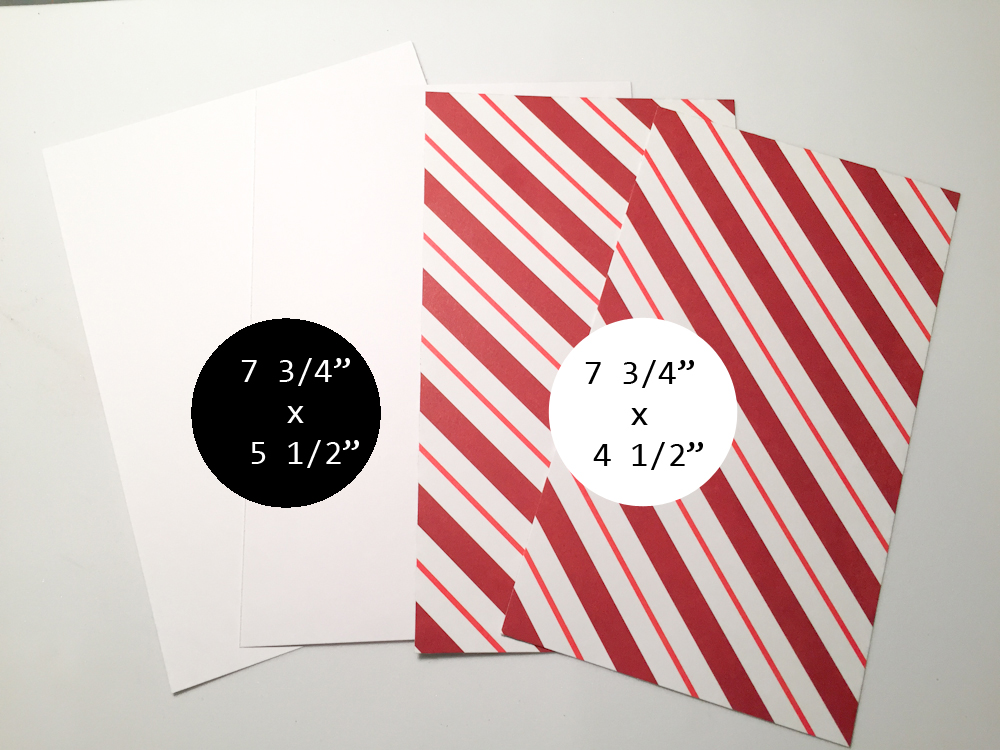 Step 1:
Trim the following pieces from your card stock and patterned paper:
1 piece of base card stock: 7¾" wide by 5½" tall
1 piece of patterned paper: 7

¾

" wide by 4

½

" tall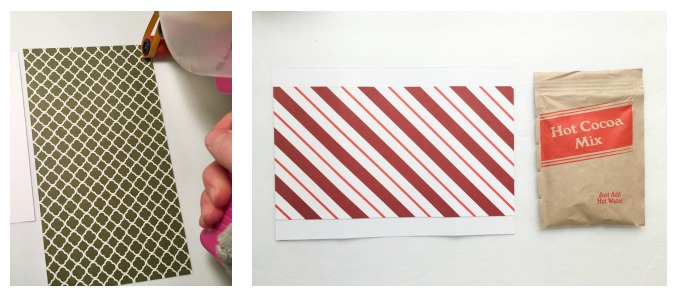 Step 2:
Run adhesive along the back of the patterned paper. Center and adhere the patterned paper to your base layer of card stock.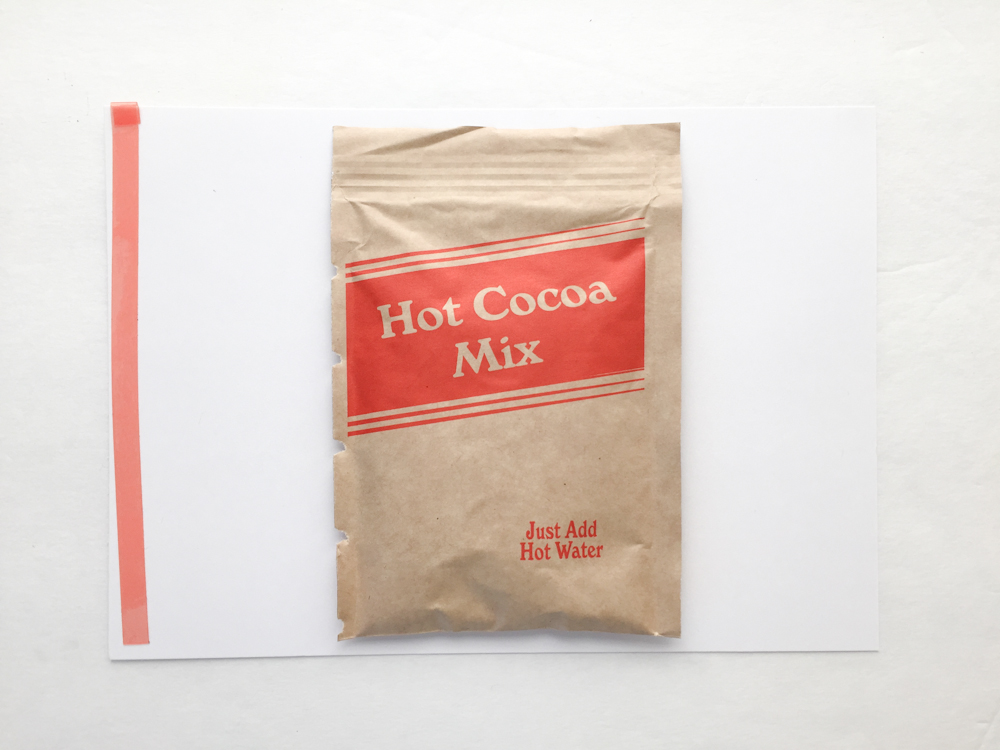 Step 3:
Turn your card stock over. Apply a line of strong tape adhesive to one inside vertical edge, as shown in photo above. Place your packet of hot cocoa mix into the center of card stock.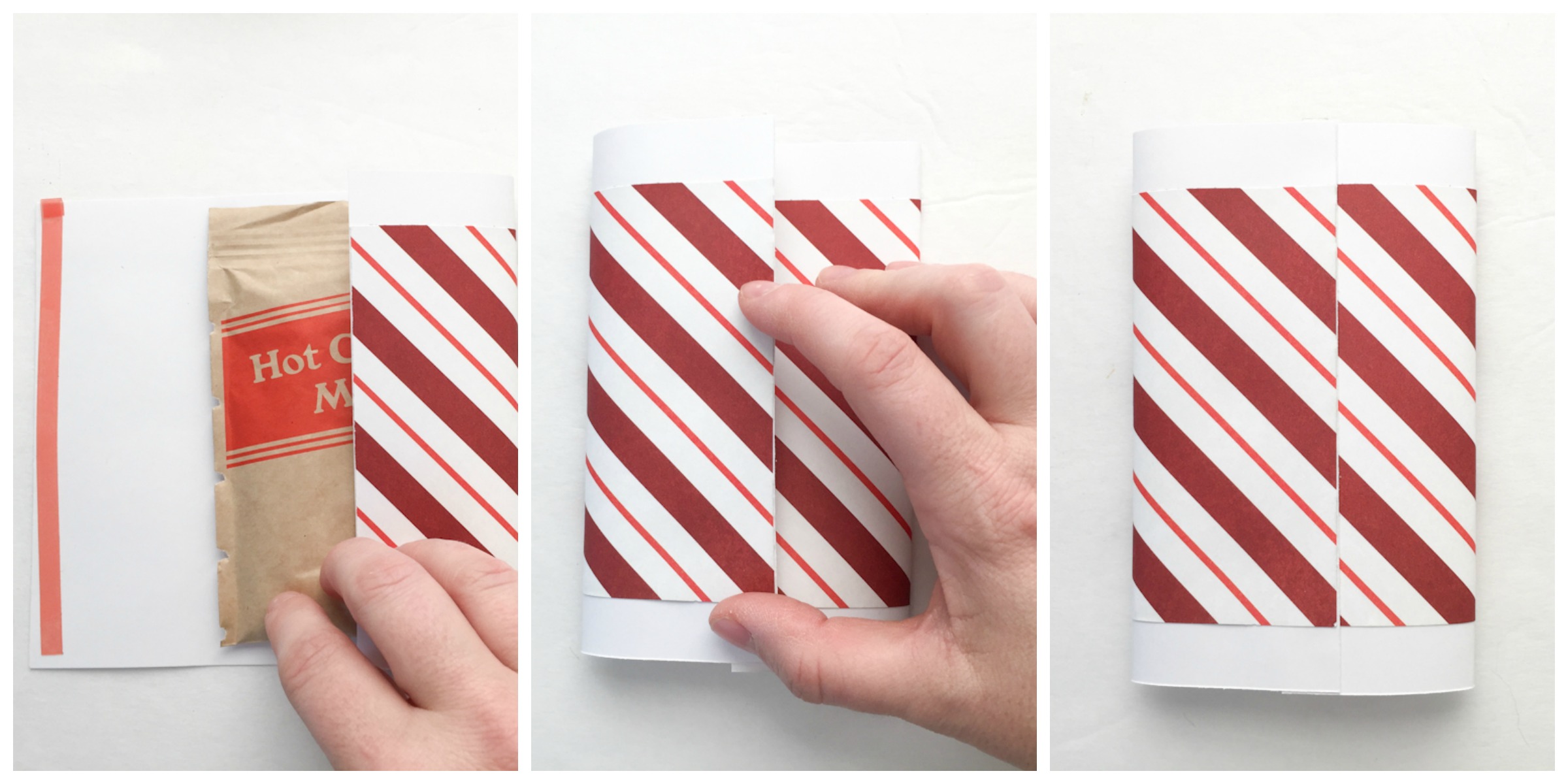 Step 4:
Use the packet as a guide to gently fold the edges together around the packet of cocoa. Remove the backing from tape adhesive and glue down the edge of the card stock to the opposite side.
Step 5:
Remove your hot cocoa packet from the sleeve. Press the top of the sleeve together, and use a hole or slit punch to punch an opening in the top of the sleeve. Be sure to punch through both the front and back of the sleeve.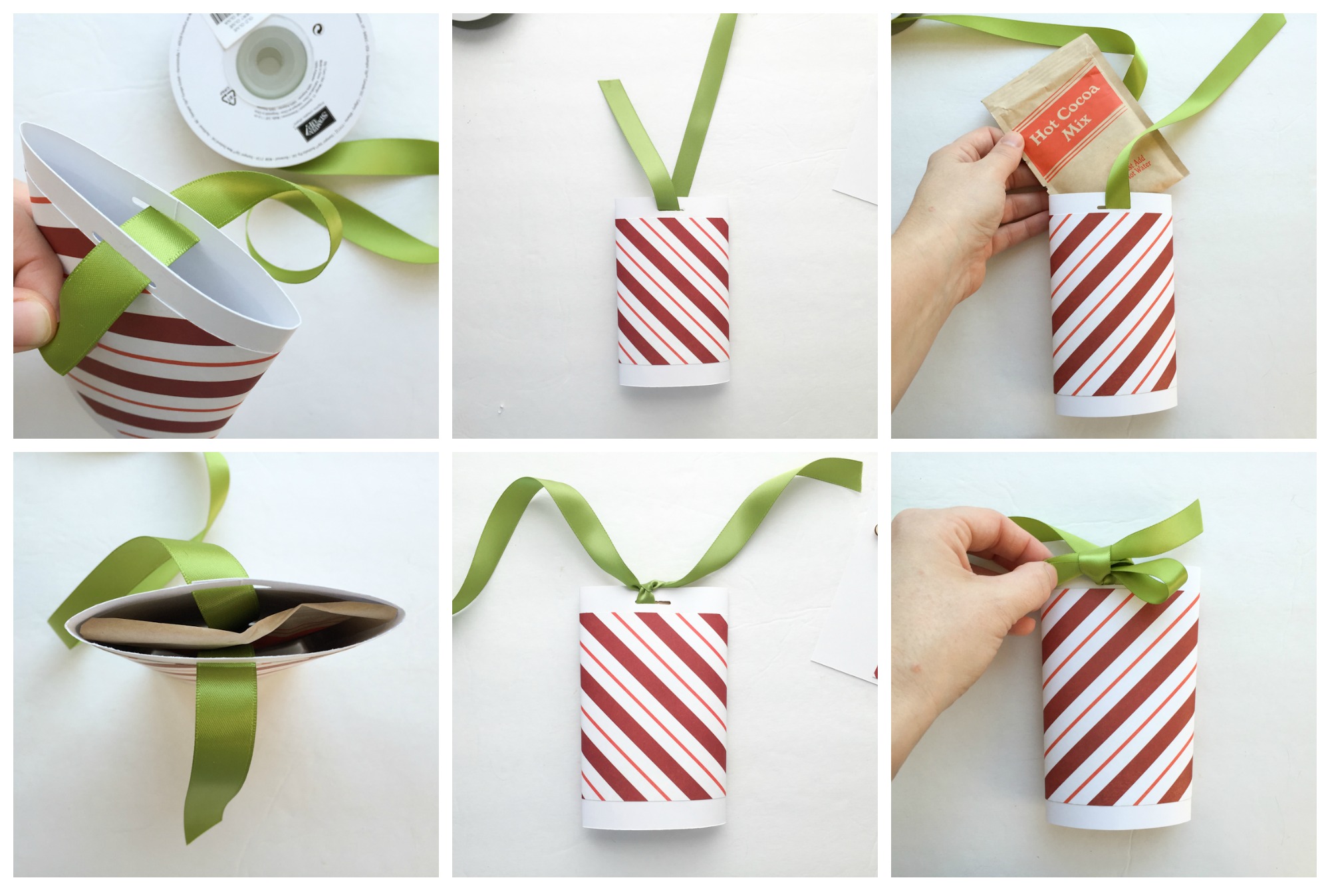 Step 6:
Thread ribbon through the holes at the top of the sleeve. Insert packet of hot cocoa inside the sleeve, pushing down the ribbon as you go. Leave enough ribbon on each end so that you can tie a bow at the very top. This will create the sliding action for your hot cocoa sleeve. When you pull up on the ribbon, the hot cocoa packet should slide out nicely.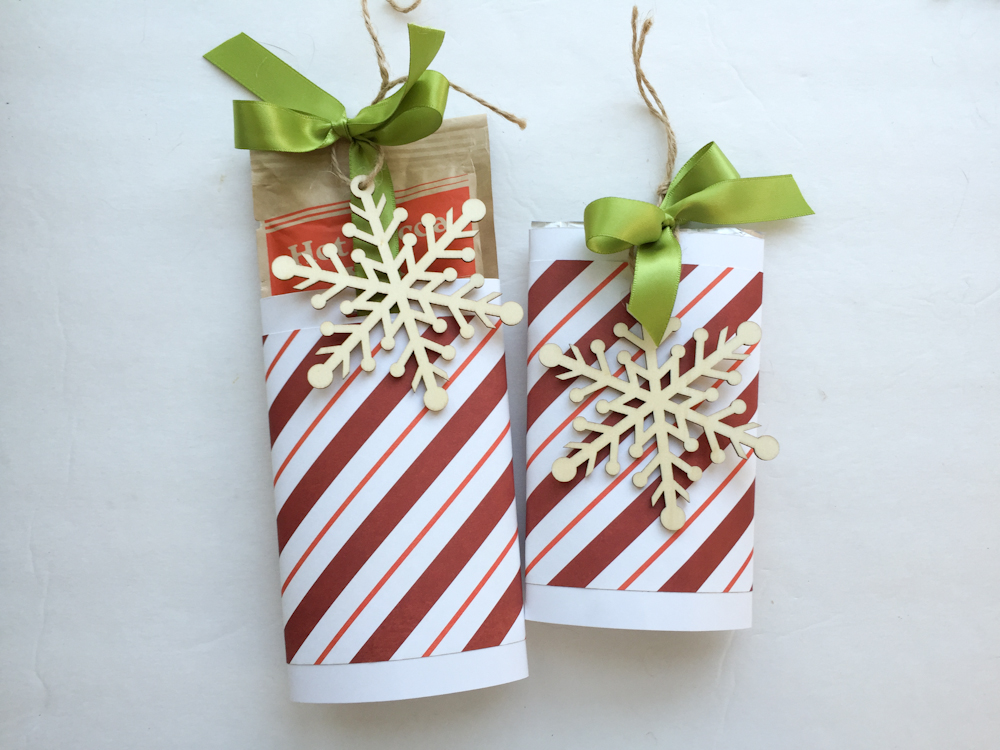 Step 7:
It's time to decorate! This is a great way to use up your collection of Christmas themed product. Try adhering a sticker or stamped sentiment to the front of the sleeve. In this example, I tied a wood veneer snowflake to the top of the bow.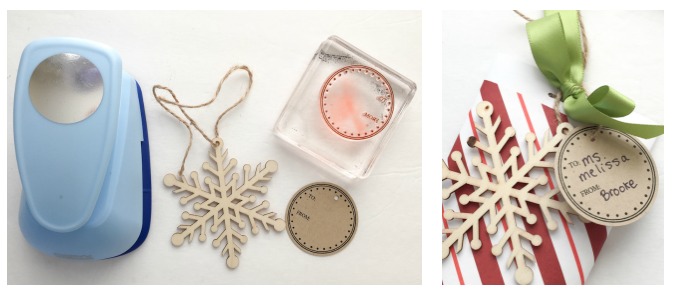 Step 8: (Optional)
Use some stamps or gift tags from your collection to add a personalized touch to these hot cocoa gifts. The possibilities are endless!