Sometimes a crochet scarf just isn't enough to battle the cold. Luckily there's a versatile two-in-one accessory that does the work of a scarf and a hat in one: a hooded scarf crochet pattern.
I'm constantly losing hats, so I like hooded scarves because you don't have to worry about carrying around so many accessories at one time. 
A hooded scarf crochet pattern is also perfect for beginners who are tired of stitching the same old rectangle over and over. Hooded scarves let crocheters practice some new skills and bring simple new shapes into their work.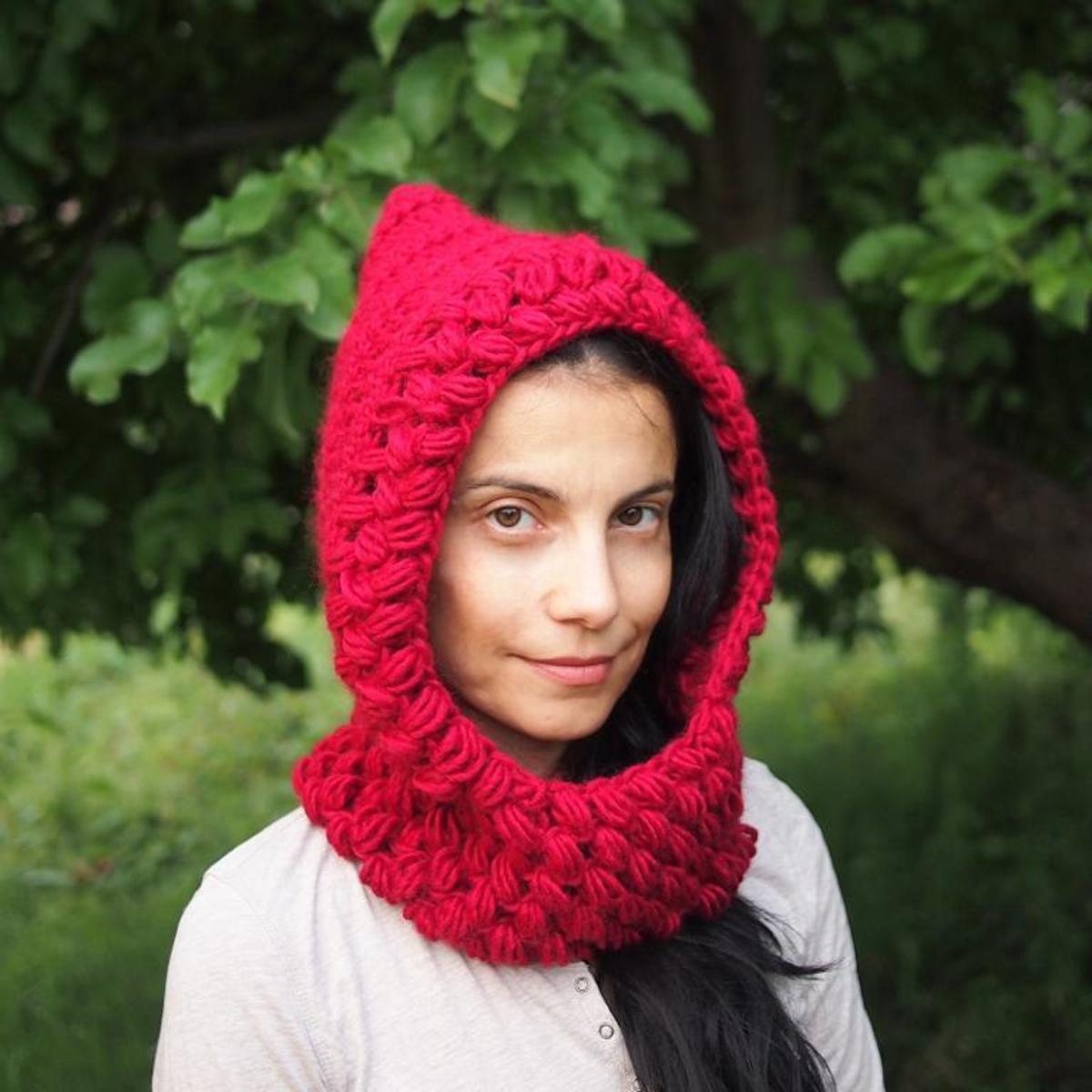 Photo via Craftsy member byAccessorise
1. Hooded Loop Scarf
Bulky yarn makes this a quick project with lots of texture. Instead of a traditional scarf, the designer went for something more similar to a cowl, so you don't have to wrestle with any fly-away scarf ends.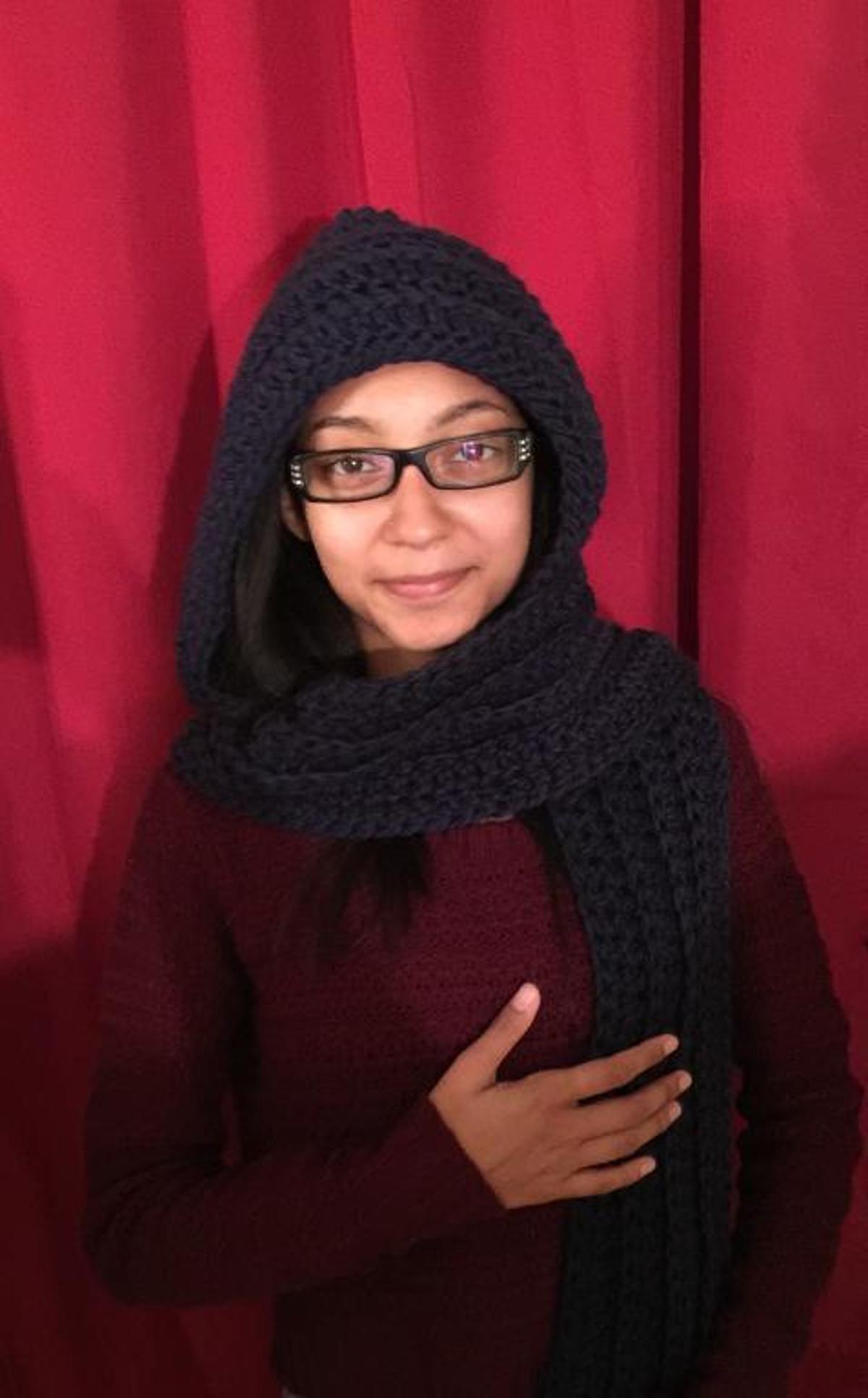 Photo via Craftsy member Hooking is a Lifestyle
2. Keep Me Warm Hooded Scarf
Love the texture you get when you work only in the front loops of a stitch? This hooded scarf adds front-post double crochet to keep the otherwise-basic scarf more interesting. It's easy to customize the length of the scarf, too.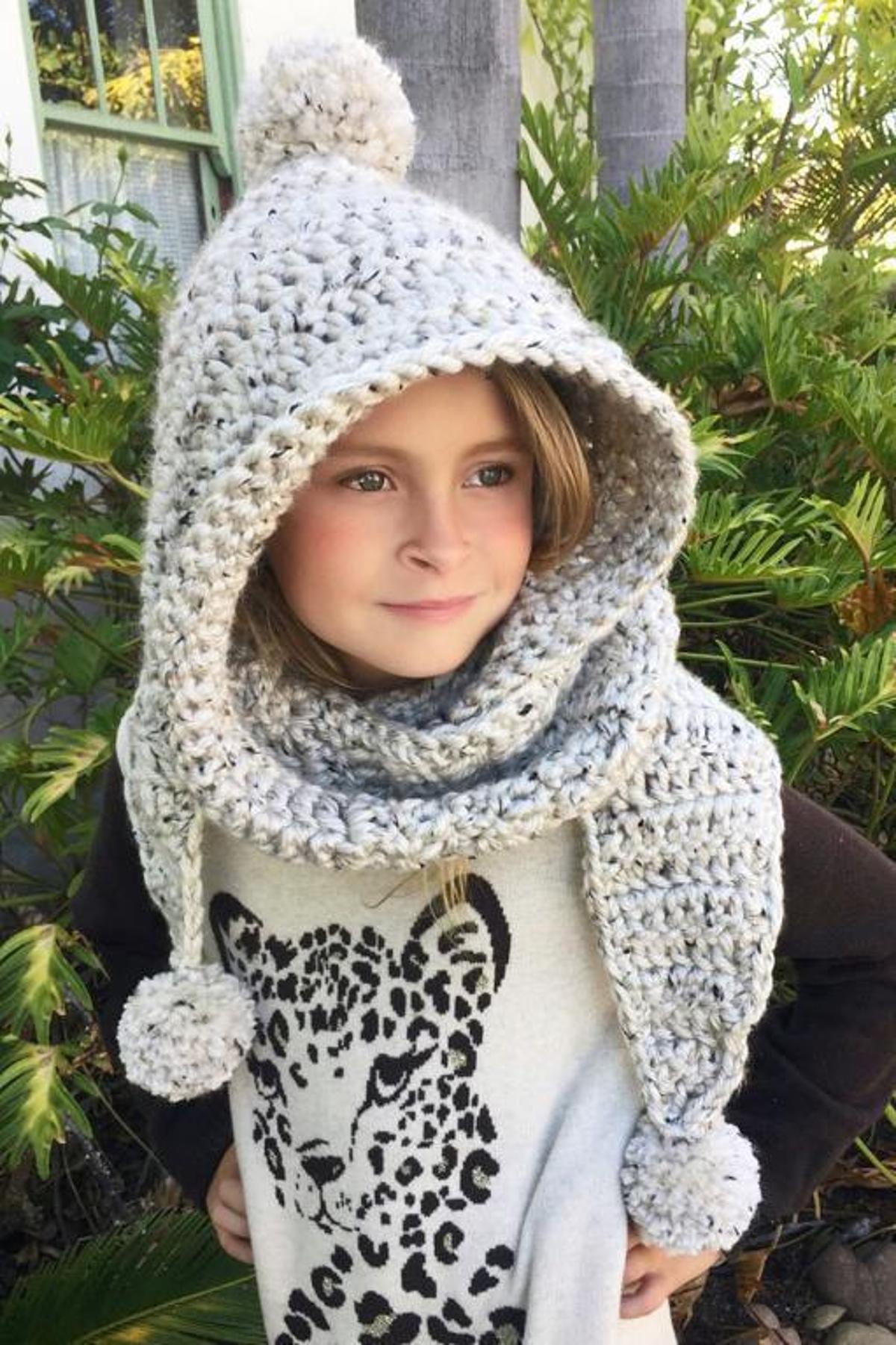 Photo via Craftsy member Ava Girl Designs
3. Hooded Scarf – Chloe Hood
This pattern comes with instructions for both child and adult sizes. The scarf makes a quick gift, too, since it's worked up in bulky yarn. You can even make matching ones for the whole family. 
Photo via Craftsy member Angels Handcrafted Gifts
4. Crocodile in a River Hoodie
Fans of the crocodile stitch will adore the texture of this hood. Crocodile stitch is featured as a trim around the hood, while the rest of the project is worked up in a variety of other basic stitches.  We promise you won't get bored while stitching this accessory!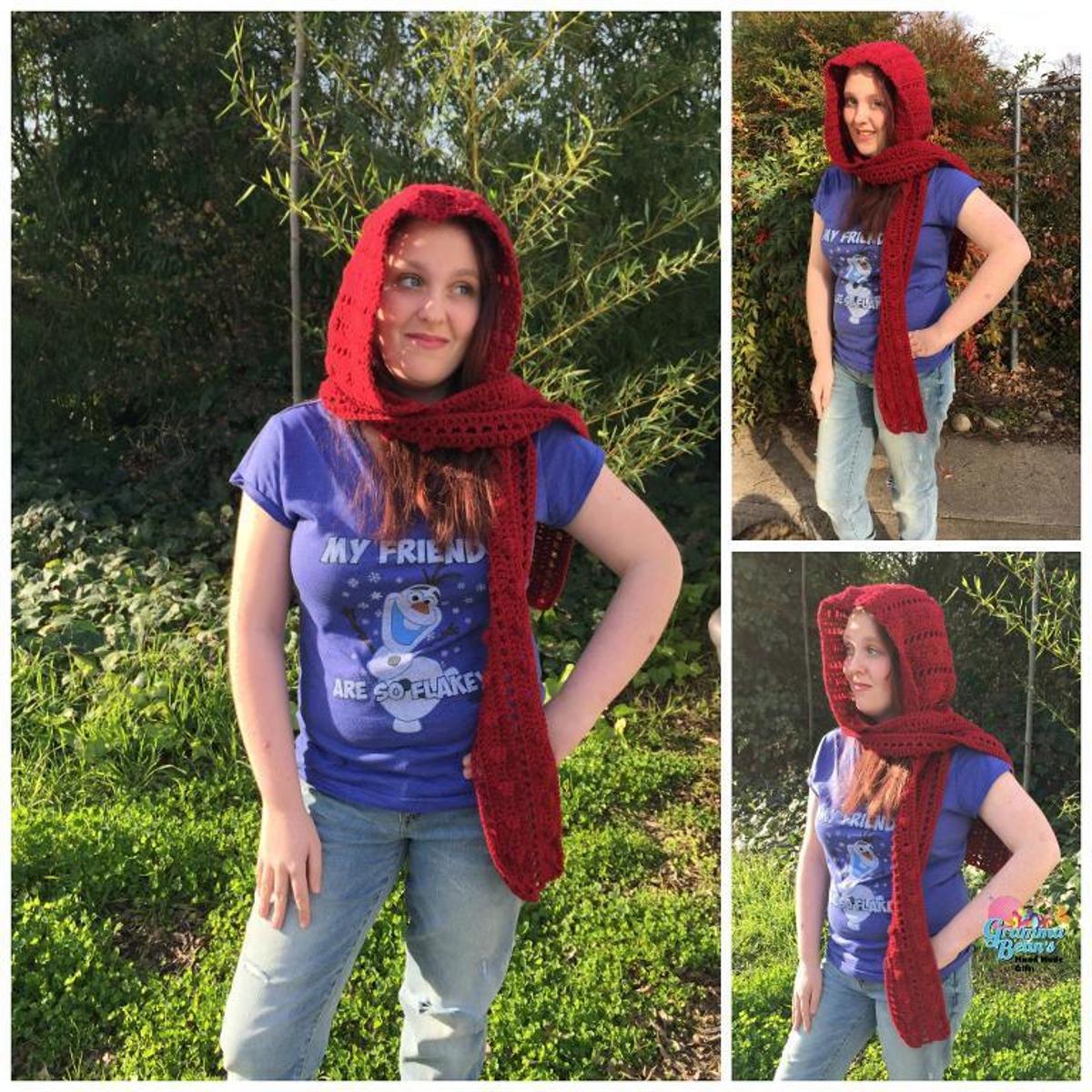 Photo via Craftsy member Gramma Beans Homemade Gifts
5. Winter Dreams Hooded Scarf
This hooded scarf features a fun bobble stitch throughout. If this hood size doesn't work for the recipient you have in mind, you can easily adjust the pattern to fit smaller sizes.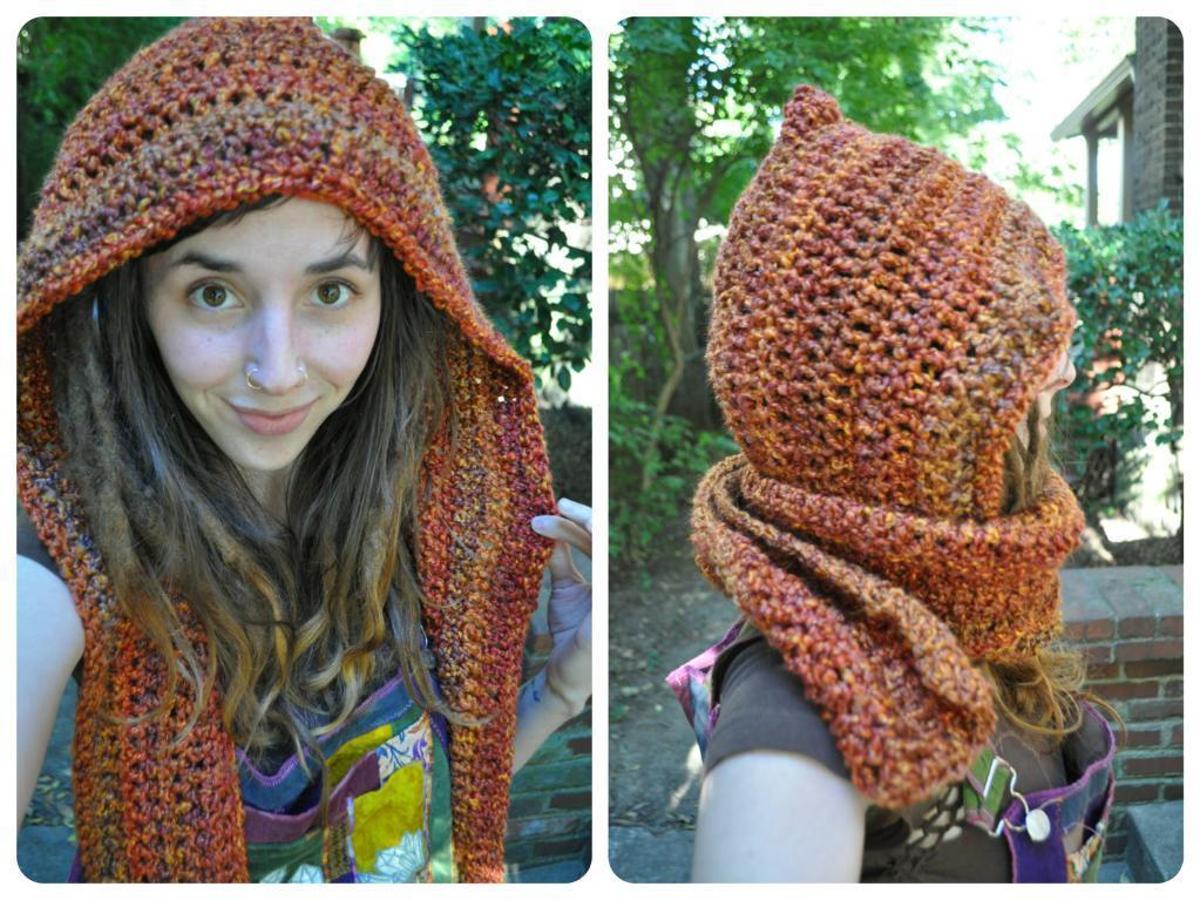 Photo via Craftsy member Of Mars
6. Pixie Hooded Scarf
If you're a beginner feeling adventurous, give the shaping of this hooded scarf a try. I love the rectangular shape at the bottom of the hood that makes it easier to keep the scarf ends in place around your shoulders.
Photo via Craftsy member Crochet by Michele
7. Pixie Austin Hooded Scarf
Simple hooded scarves like this give crocheters a chance to play a lot with color. Try out a bold color that you've had your eye on, go for stripes, or just work it up in a variegated yarn with a lot of different hues.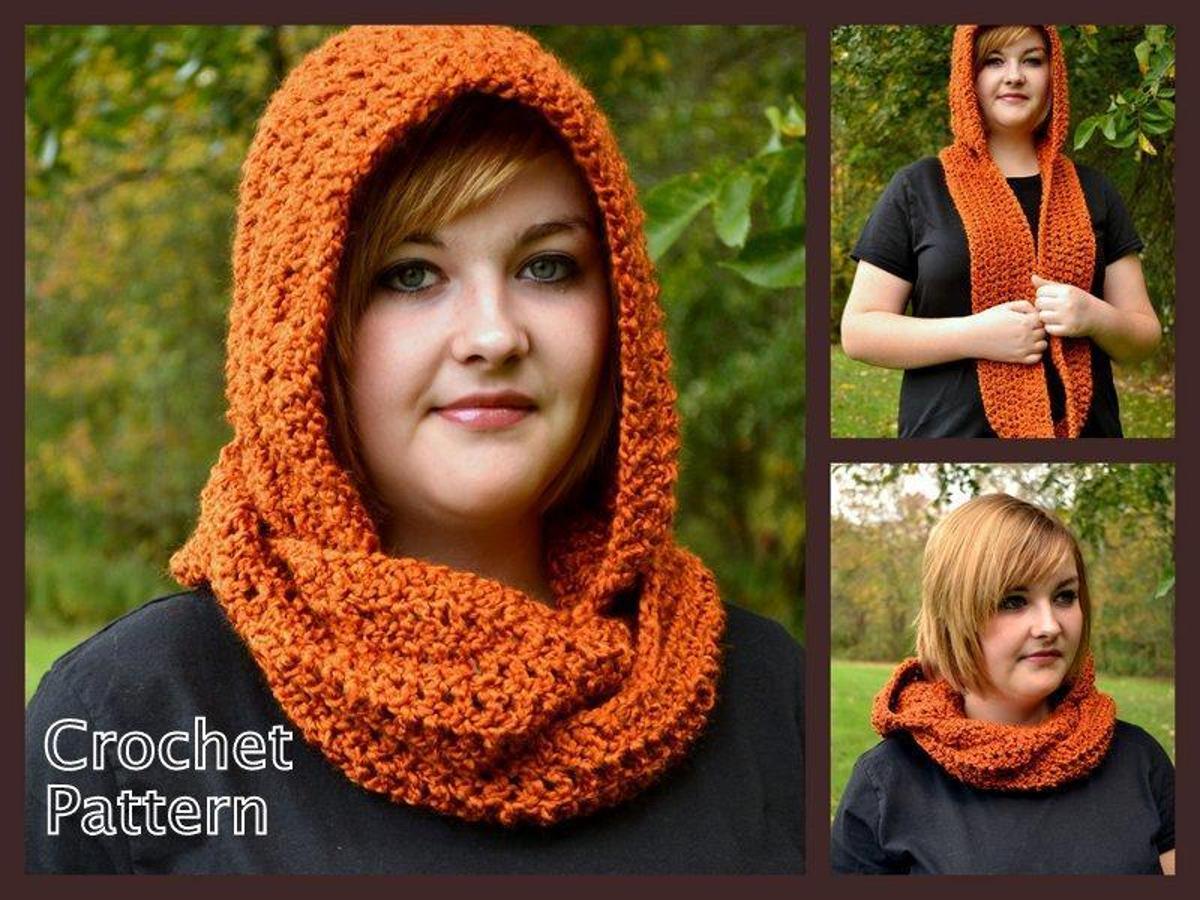 Photo via Craftsy member LazyTcrochet
8. Hooded Scarf or Cowl Crochet Pattern
There are a couple of styling options for this hooded scarf. You can stitch the traditional scarf or you can try the cowl-style circular scarf so you don't have to worry about the scarf ends falling off your shoulders.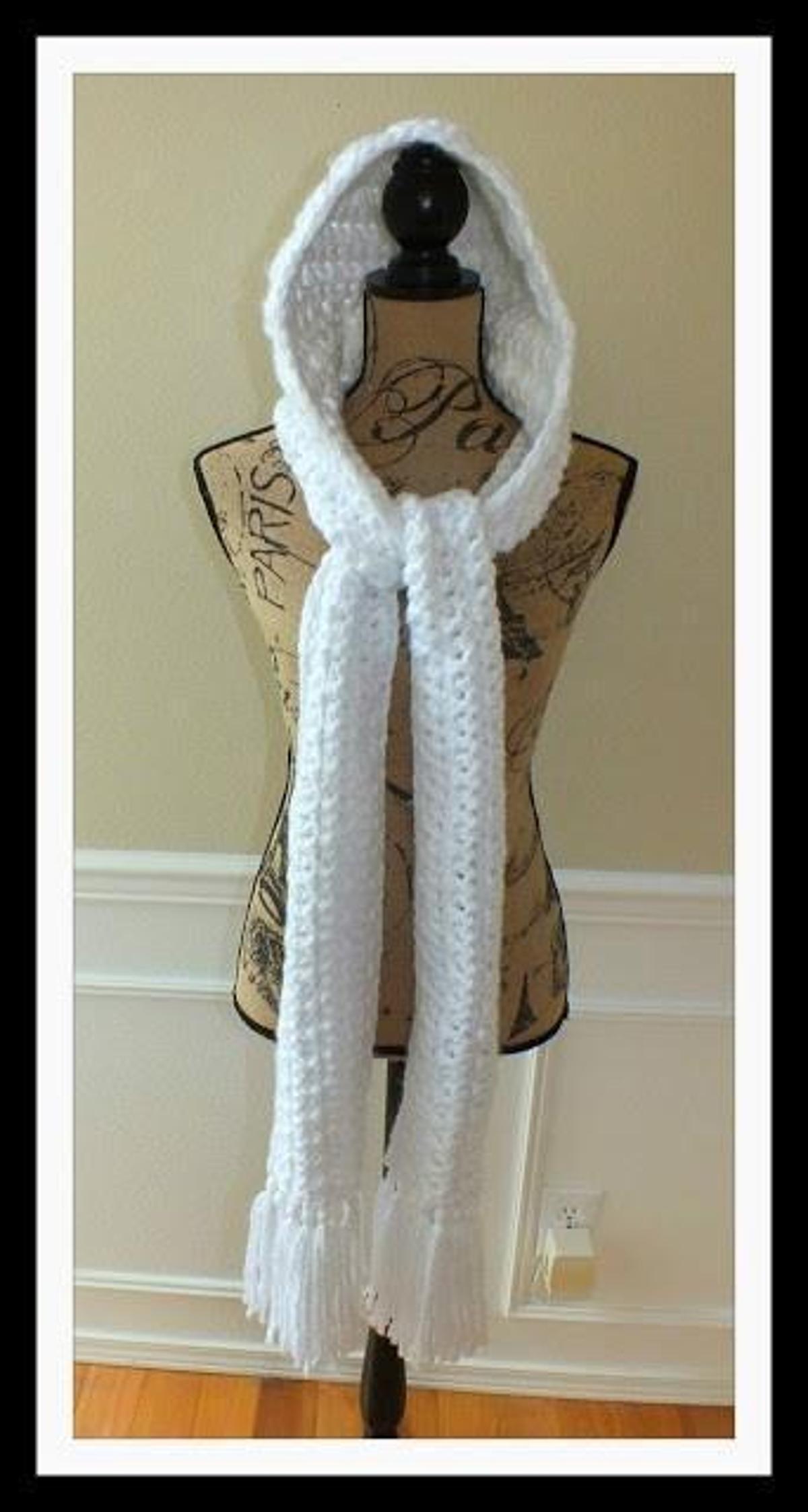 Photo via Craftsy member Connie's Spot© & Connie Hughes Designs©
9. Winter Scarf White Pattern
This scarf's length gives you a lot of styling options. You can leave the ends long as pictured here, showing off that fringe. You can also wrap the scarf loosely around your shoulders or snugly around your neck depending on how cold you are.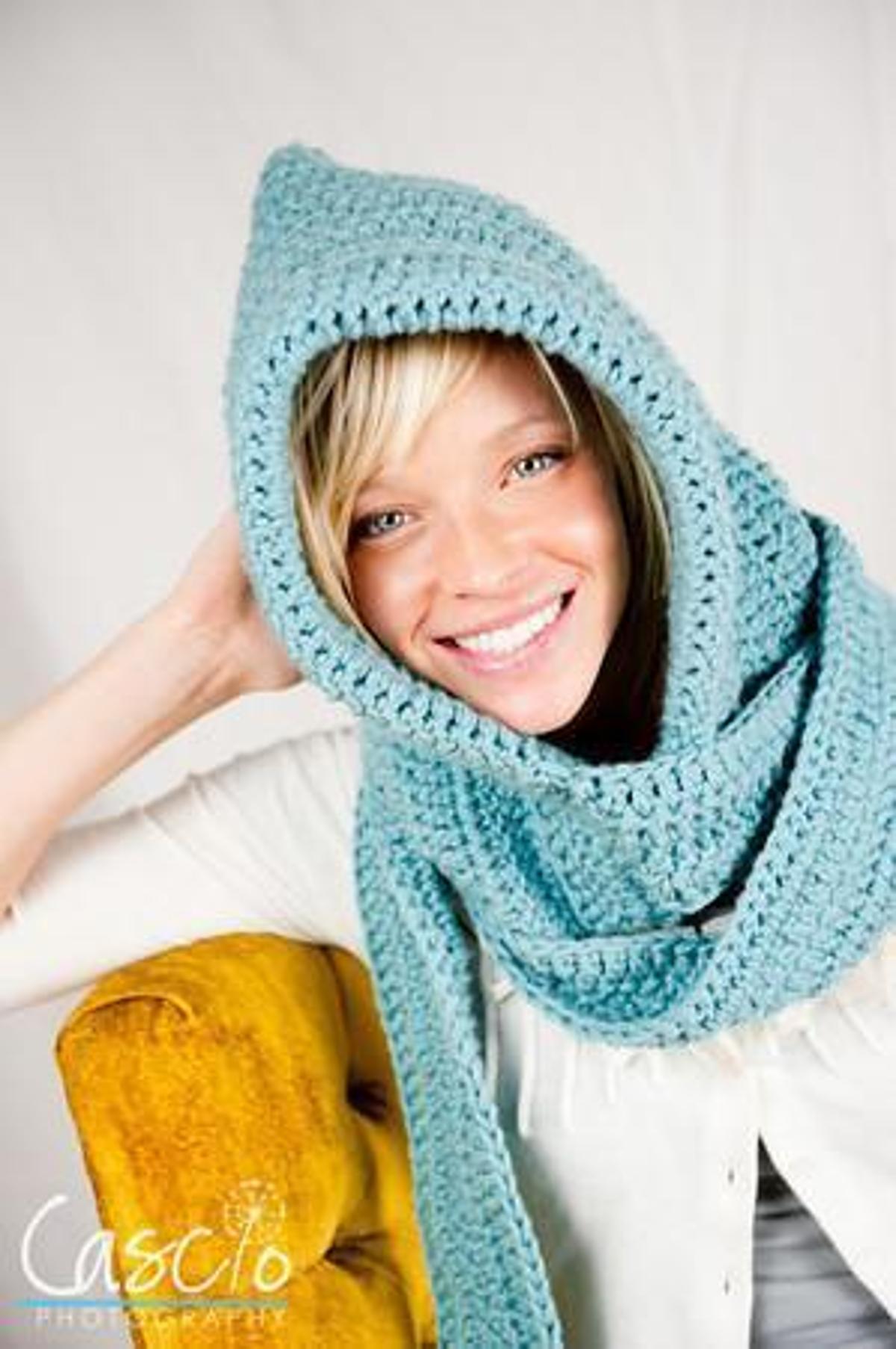 Photo via Craftys member Sweet Kiwi Crochet
10. Crochet Hooded Scarf
If you can double crochet, you'll have no problem at all with this pretty hooded scarf. The hood is designed so that it fits snugly on your head and around your face without falling off, even when the wind is blowing.