We can admit it: learning how to make your own bouillon might not sound like the most glamorous food and cooking project. But have some trust because this tutorial on how to make your own vegetable bouillon cubes will reap you many flavor rewards!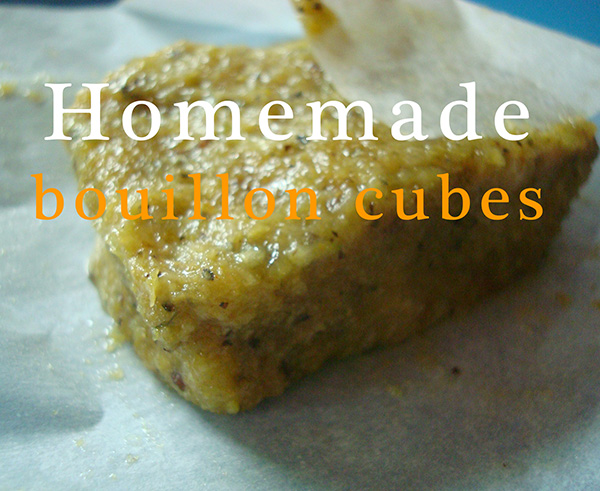 Photos via CakeSpy
Vegetable bouillon can open your dishes to a world of flavor. Use it to add a gourmet touch to all sorts of finished dishes, from homemade soups, to delicious finishing sauces and even marinades for meats — it's the perfect all-purpose seasoning!
The many benefits of homemade vegetable bouillon powder
Why make your own bouillon. Here's just a few reasons to make it from scratch:
Commercially produced varieties can have a sinful amount of sodium, and commonly contain MSG. The homemade version is much healthier.
You have control of the ingredients. You can tailor the flavor to your liking, adding more of one spice and less of another.
This is the perfect way to preserve the bounty from your summer gardening: Use spices and vegetables you've grown for a superior product with a highly warranted pride of place.
Wrapping your own individual bouillon cubes is functional (as well as adorable).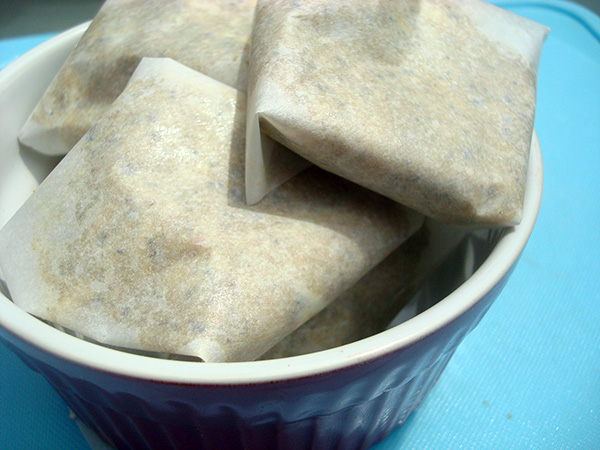 How to use homemade bouillon
The basic ratio is to add one cube per cup of boiling water. Then, use this liquid can be used as a base for soups, a flavoring component for marinating meats for summer grilling or even thickened with cornstarch to make a flavorful sauce.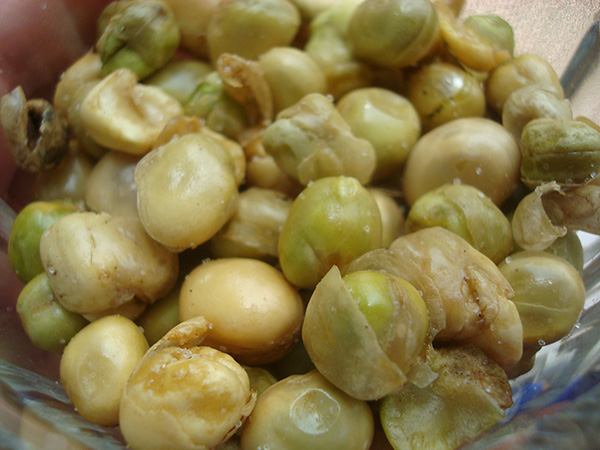 Recipe notes:
My version of the recipe was made using dehydrated peas, which have a nutty flavor that complements a number of different dishes. However, you could add any dehydrated vegetable you'd like, from mushrooms to okra to beets.
This bouillon is unsalted (except for some salt that may be present in the dehydrated vegetables). It will need to be salted when used with finished dishes for optimum flavor.
You do not, strictly speaking, need to divide the bouillon into cubes. You can keep the mixture in an airtight container in your refrigerator and use a heaping teaspoonful whenever you need a flavor boost.
To "veganize" this recipe, use non-hydrogenated vegetable shortening instead of butter.
Nutritional yeast is not a common pantry item, but you can readily find it in the bulk section of most health food stores.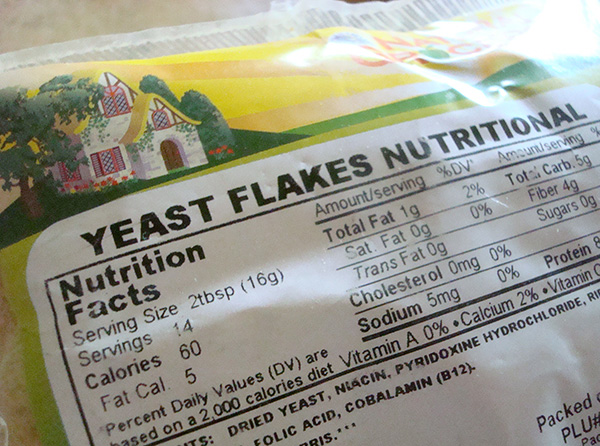 Recipe for homemade bouillon cubes
Adapted from Nourishing Joy
You will need:
1 ounce dried vegetables
1 1/2 sticks softened unsalted butter
1/3 cup nutritional yeast
2 teaspoons sea salt
1 1/2 teaspoons onion powder
1/4 teaspoon garlic powder
1/2 teaspoon turmeric
1/2 teaspoon lavender
1/4 teaspoon dried basil
1/2 teaspoon dried thyme
1 teaspoon dried parsley
Optional: 3×3-inch squares of parchment or waxed paper (to wrap the cubes)
Step 1:
Grind your dehydrated vegetable of choice in a high speed blender or food processor until it forms a fine powder. Set aside.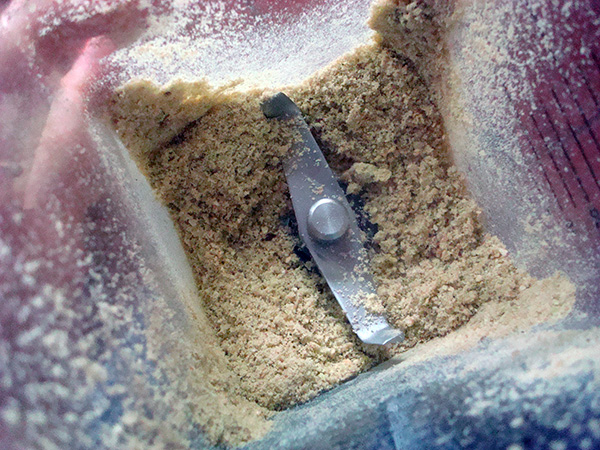 Step 2:
In a medium bowl, combine all of the spices and stir to combine. Add the freshly ground powder. Now, begin to add the butter. Add one stick at first, and see how the mixture comes together when mixed with a spoon or even a fork.
The mixture should hold its shape when clumped together. If it doesn't, continue adding more butter, 1/2 tablespoon at a time, until it can be shaped.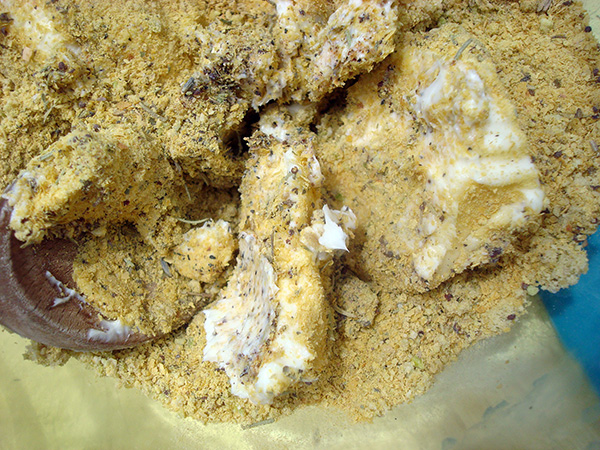 Step 3:
Let the mixture chill in the refrigerator for about an hour to firm. This makes it easier to shape into a square or rectangle shape.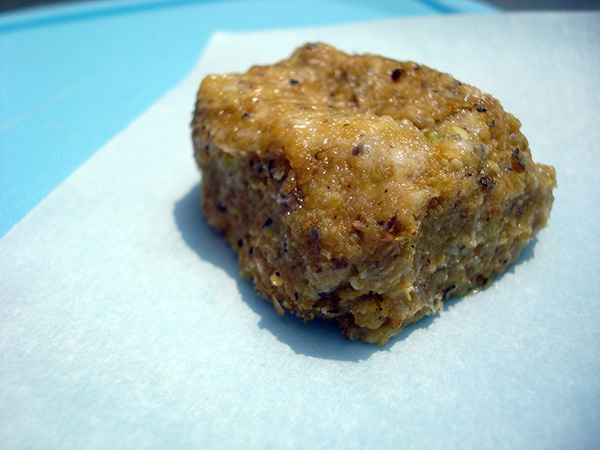 Step 4:
To form your cubes (well, to be more accurate, they are more like rectangles), scoop a heaping teaspoonful of the mixture and place it in the center of one of your parchment squares. Wrap the paper around it diagonally, and then wrap up the ends as if the cube were a present. Repeat until you have used all of the mixture.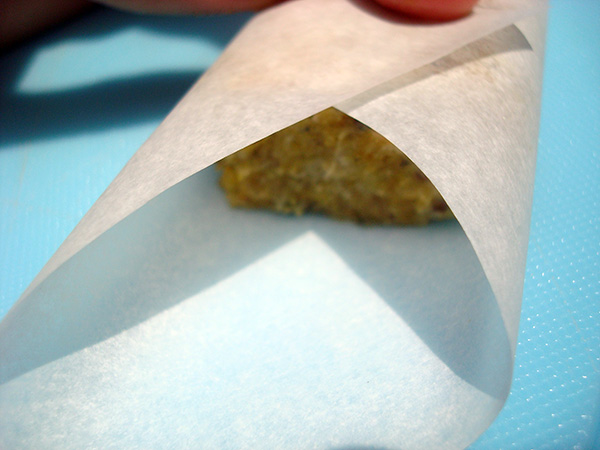 Store in the refrigerator for up to six months or in the freezer for up to a year.