With its wholesome, mild flavor with a slight sweetness and slight tang, rye bread is a versatile food: the perfect vehicle for deli-style sandwiches, a fantastic breakfast side, or perfect simply toasted with a pat of butter. This recipe for homemade rye bread delivers a simple version of the classic loaf, which comes together in minutes and requires minimal kneading.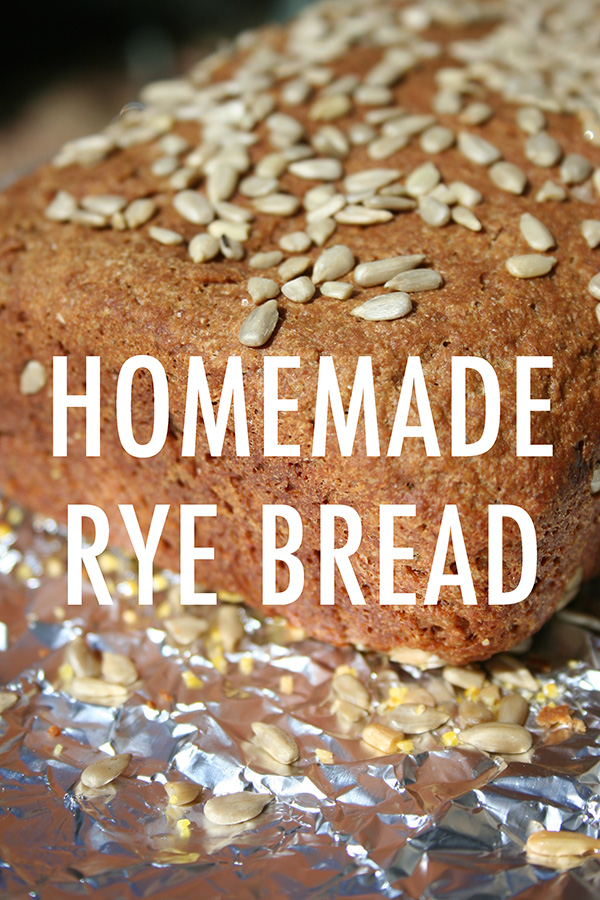 What is the "rye" in the bread, exactly? 
Rye flour comes from the rye plant, which is closely related to barley and wheat. Rye is actually a grass, but is typically treated as a grain in a culinary sense. The rye "grain" can be consumed as a cereal like rolled oats, or it can be ground into flour, which in turn can be used to make bread and other baked goods. Rye can also be fermented to make beer, whiskey, and other types of alcohol. 
Rye adds a unique, mildly nutty flavor to this bread, which is complemented with a kiss of sweet molasses and contrasted with a small amount of vinegar. The resulting loaf has the wholesome flavor of a whole grain loaf, but with a slight sweet-tart edge that makes it perfect for pairing with all sorts of foods, from Reuben sandwiches to homemade cream cheese and salmon.
Photos via CakeSpy
Recipe for homemade rye bread 
Makes one loaf (9×5 inches) 
Ingredients:
1 packet (0.75 ounces) active dry yeast 
1 cup lukewarm water
2 tablespoons molasses or honey (see note, below)
2 cups bread flour
1 cup rye flour (dark or light is OK)
2 tablespoons caraway seeds (optional) 
1 1/2 teaspoons salt
1/4 cup olive oil
2 tablespoons apple cider vinegar
Seeds or finely chopped nuts, to top (optional)
Step 1:
In a large bowl, combine the yeast, water and molasses or honey. Wait until the mixture begins to foam and bubble, less than 5 minutes.
Step 2:
Add the bread flour, rye flour, caraway seeds (if adding), salt, olive oil and vinegar. Stir until the mixture progresses from quite separate to a shaggy mixture.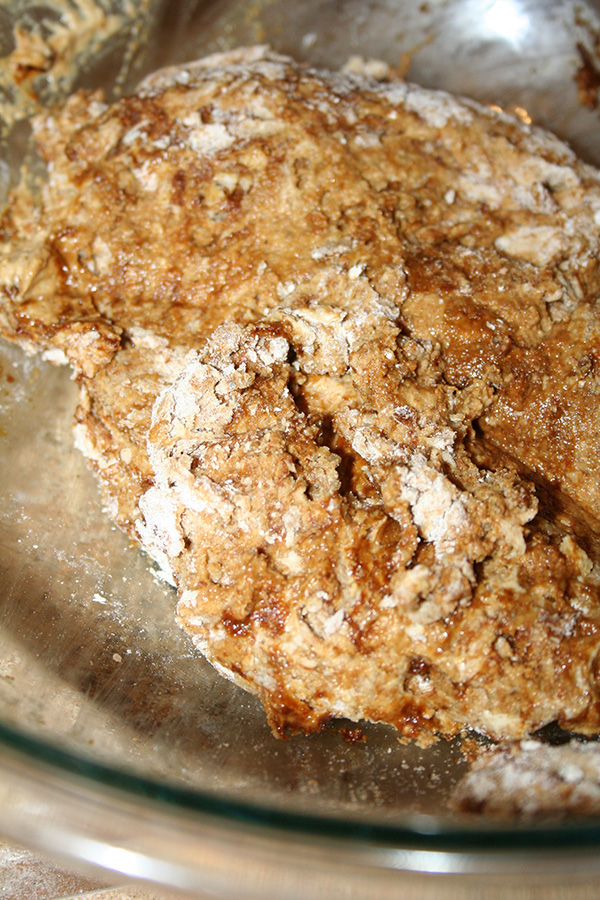 Step 3:
Either with lightly oiled hands or in a stand mixer fitted with the dough hook, knead the dough until it becomes smooth and elastic. This can take less than 5 minutes with a mixer, a little longer by hand. The dough will be very sticky at first. Even when it gains a smooth elasticity, it will not be as firm as other bread doughs you may have worked with. Since the whole grains contained in this bread will absorb more moisture, this will even out in the end.
Step 4:
Form the dough into a ball, and place in a lightly oiled bowl. Cover with a moist kitchen towel or plastic wrap. Let rise until about doubled in size. This will take about an hour, but there is some give or take depending on how warm or cool, dry or humid it is in your kitchen, so rely on the visual rather than the time elapsed.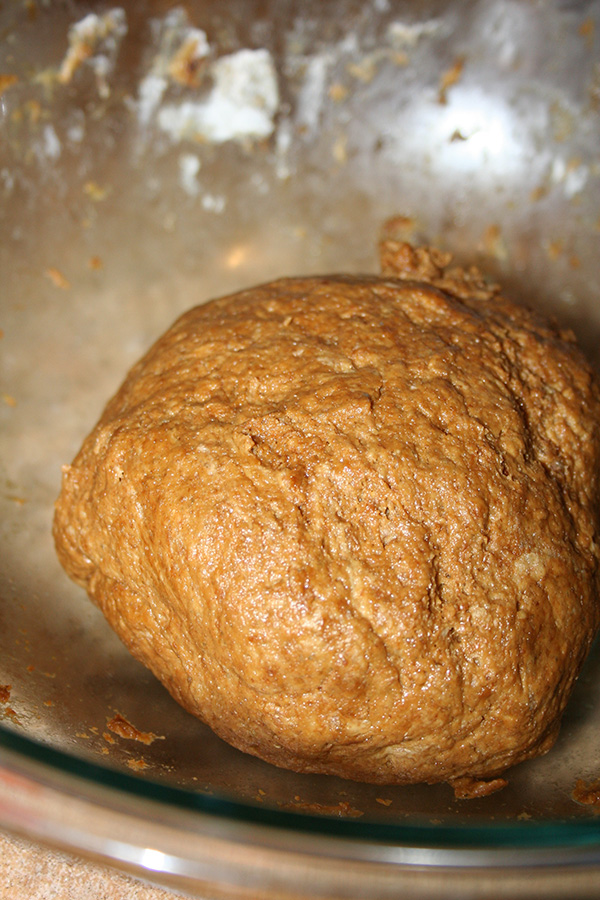 Step 5:
Grease a loaf pan (9×5 inches). Shape the dough into a log, and place it in the prepared pan. If you choose to add chopped nuts, seeds, etc., gently press them into the top of the loaf. Cover again with plastic or a kitchen towel, until the top of the dough has crested the sides of the pan and formed a dome. This will take 1-2 hours.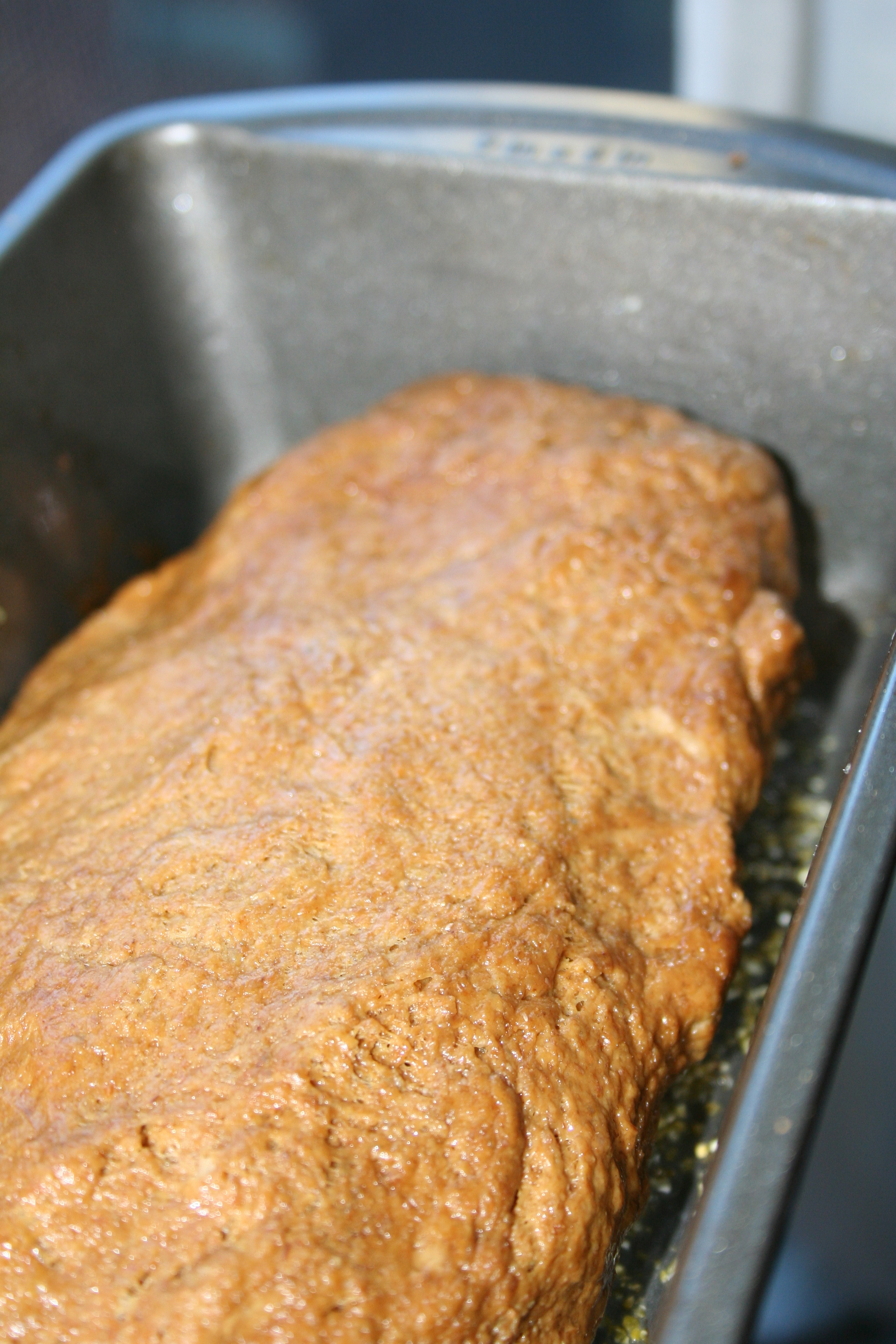 Step 6:
Near the end of your rising time, preheat your oven to 350 F. Once preheated, place the pan in the oven. Bake for 20 minutes. Tent with foil, and bake for 15-20 more minutes, or until the loaf is golden and firm on top.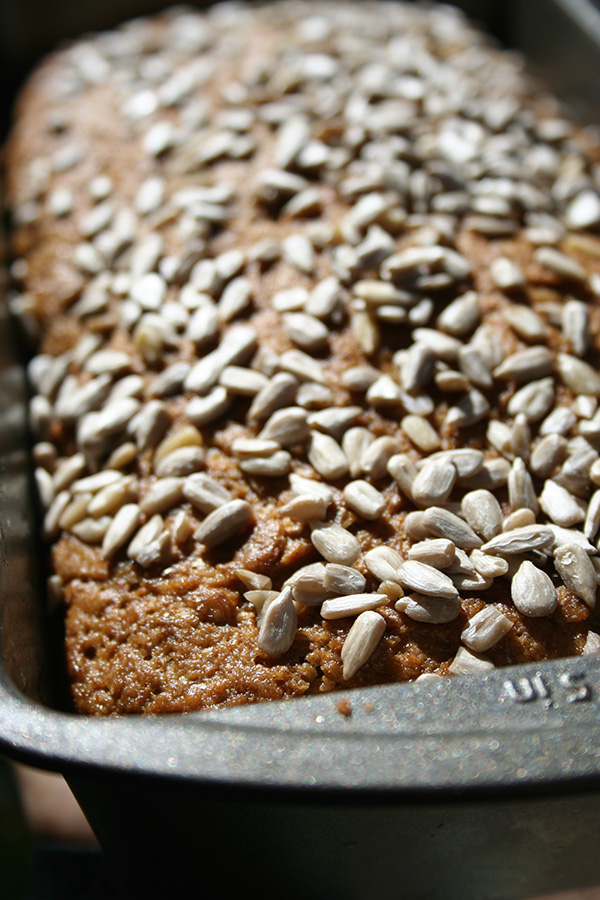 Step 7:
Remove from the oven, and transfer the pan to a wire rack to cool for a good 30-40 minutes so that the crumb can firm up before you slice the bread. Sliced right away the texture will be slightly more cake-like, as you can see below. It's no less delicious, but it won't hold its shape as well until the bread has cooled a bit.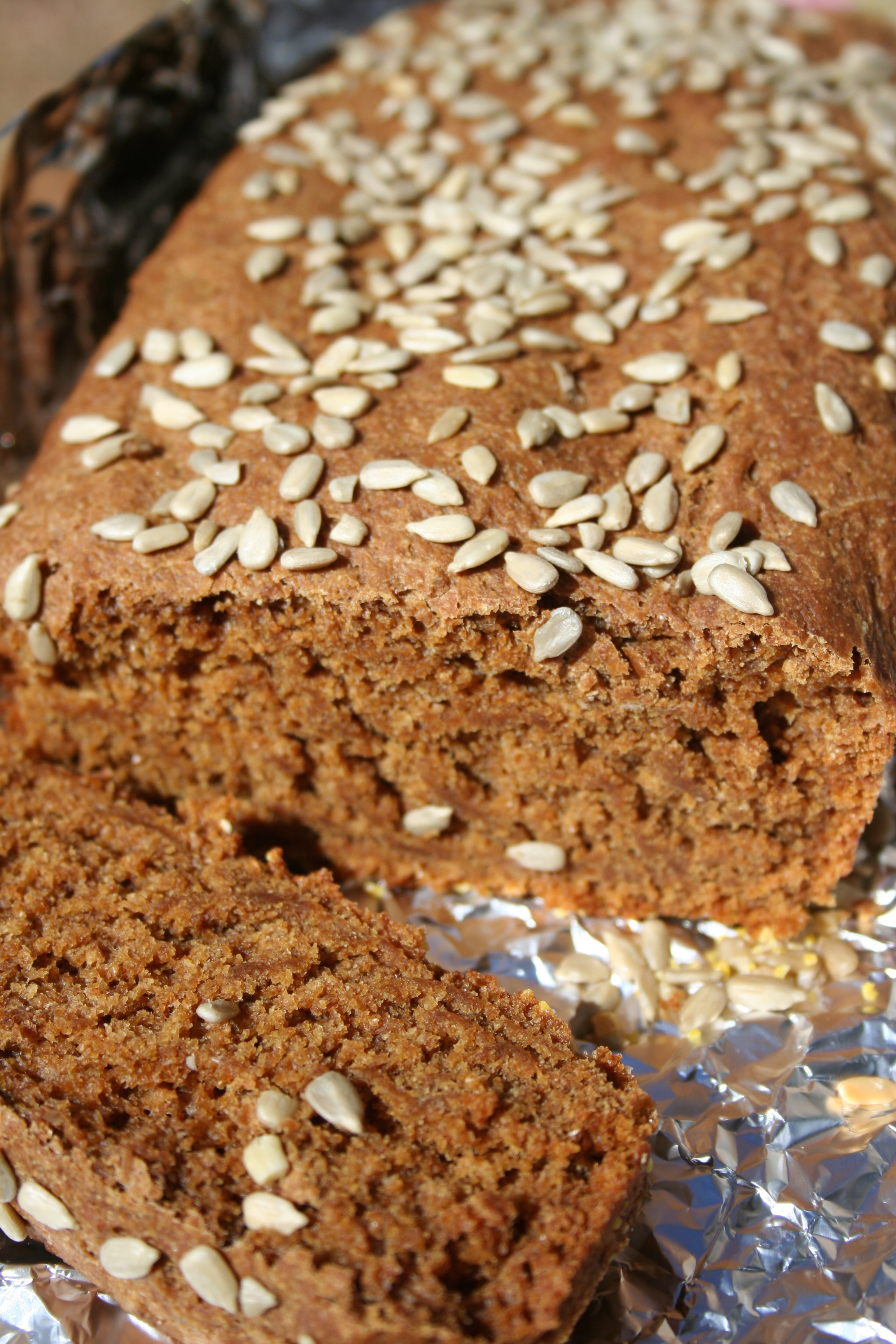 Recipe notes:
If the rise time seems longer than your average bread recipe, you're absolutely correct. Whole grains require more rising time than recipes containing only all-purpose or bread flour.
In the recipe above, you can opt to use honey or molasses in the dough. This is a matter of preference. Molasses will impart a rich flavor and dark color to the bread; honey will add a milder flavor and yield a lighter-colored loaf.
Working with this dough, you may notice that it is sticker than other bread doughs. The reason is that the whole grains contained in the dough will absorb more liquid; by making a more moist, sticky dough, you'll ultimately ensure that your bread won't be dry and unpalatable. It can certainly make it tricky to work with the dough during the early steps of the recipe; when handling the dough, lightly oiling your hands can help reduce the sticky factor. 
While caraway seeds are traditional in rye bread, they are optional in this recipe. In the photos shown, they are omitted, but sunflower seeds are used to top the bread. Perhaps not traditional, but very delicious!