When it comes to pudding, there's simply no comparison between homemade and the stuff from a commercial mix. Unless, however, you've made a DIY pudding mix, which gives you all the flavor of homemade pudding with the easy cooking convenience of a mix.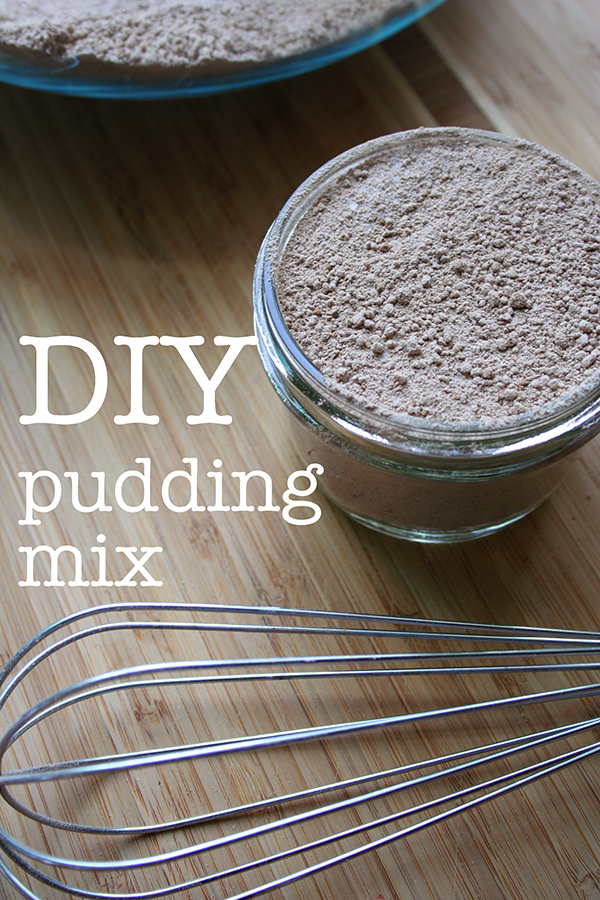 Photos via CakeSpy
Make decadent chocolate candy at home!
Master key techniques, including melting, tempering, dipping, enrobing & molding to make your favorite sweets. Enroll Here Now »
This recipe couldn't be simpler. By simply sifting together a few common household ingredients, you've got pudding mix at the ready for whenever a craving strikes. All you have to do is heat it up with milk and flavorings for a creamy, tasty treat that can be served hot or cold.
DIY pudding mix is also a fantastic edible gift item: you can put single servings in mason jars and give it to friends with the simple directions so that they can share the sweetness, too.
Homemade instant chocolate pudding mix
Makes about seven 1-cup servings
4 cups non-fat dry milk powder
2 1/2 cups granulated sugar
1 1/4 cup cornstarch
1 1/4 cup cocoa powder
1/2 teaspoon salt
Step 1:
Combine all of the ingredients in a large bowl, thoroughly whisking until combined. They will progress from a clearly defined mixture of dark and light ingredients…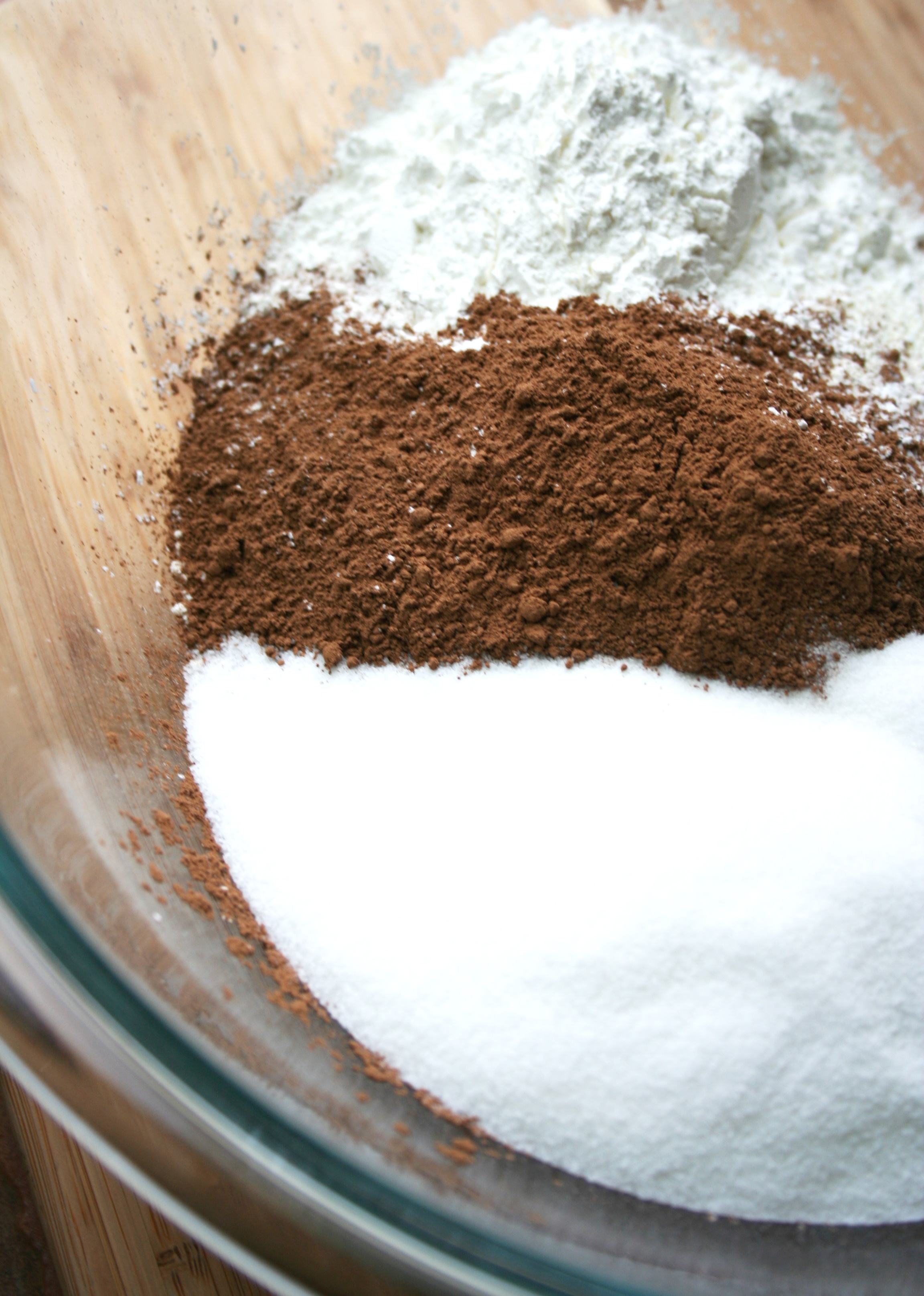 to a cohesive powdery brown-colored mixture.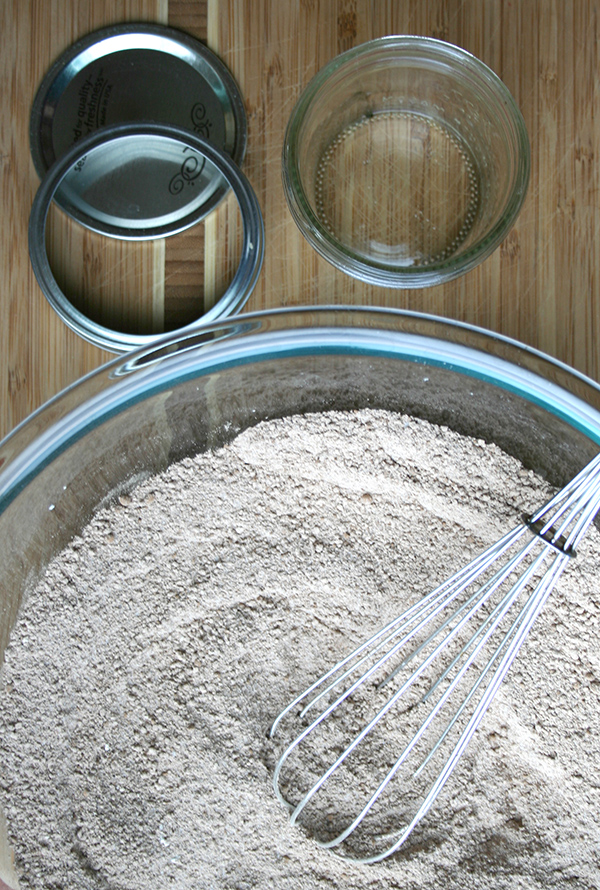 If you see any ingredients clumping (cocoa can have this tendency), sift the ingredients.
Step 2:
Either store the entire amount in an airtight container, or separate into 1 cup "servings" and divide into mason jars or appropriately sized vessels. These single-serving batches of pudding mix are a great gift.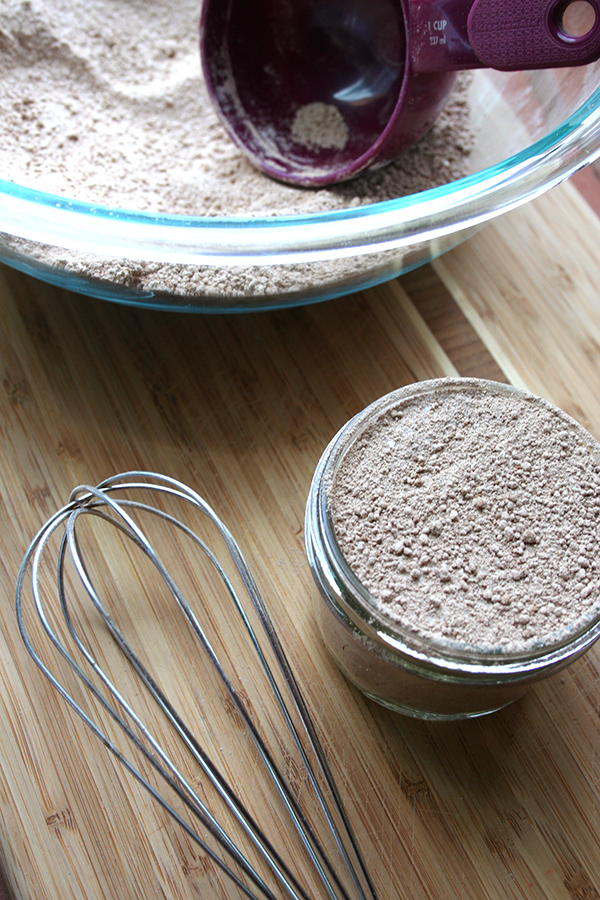 Optional step:
Make some cute labels for your pudding mix to make it the perfect gift.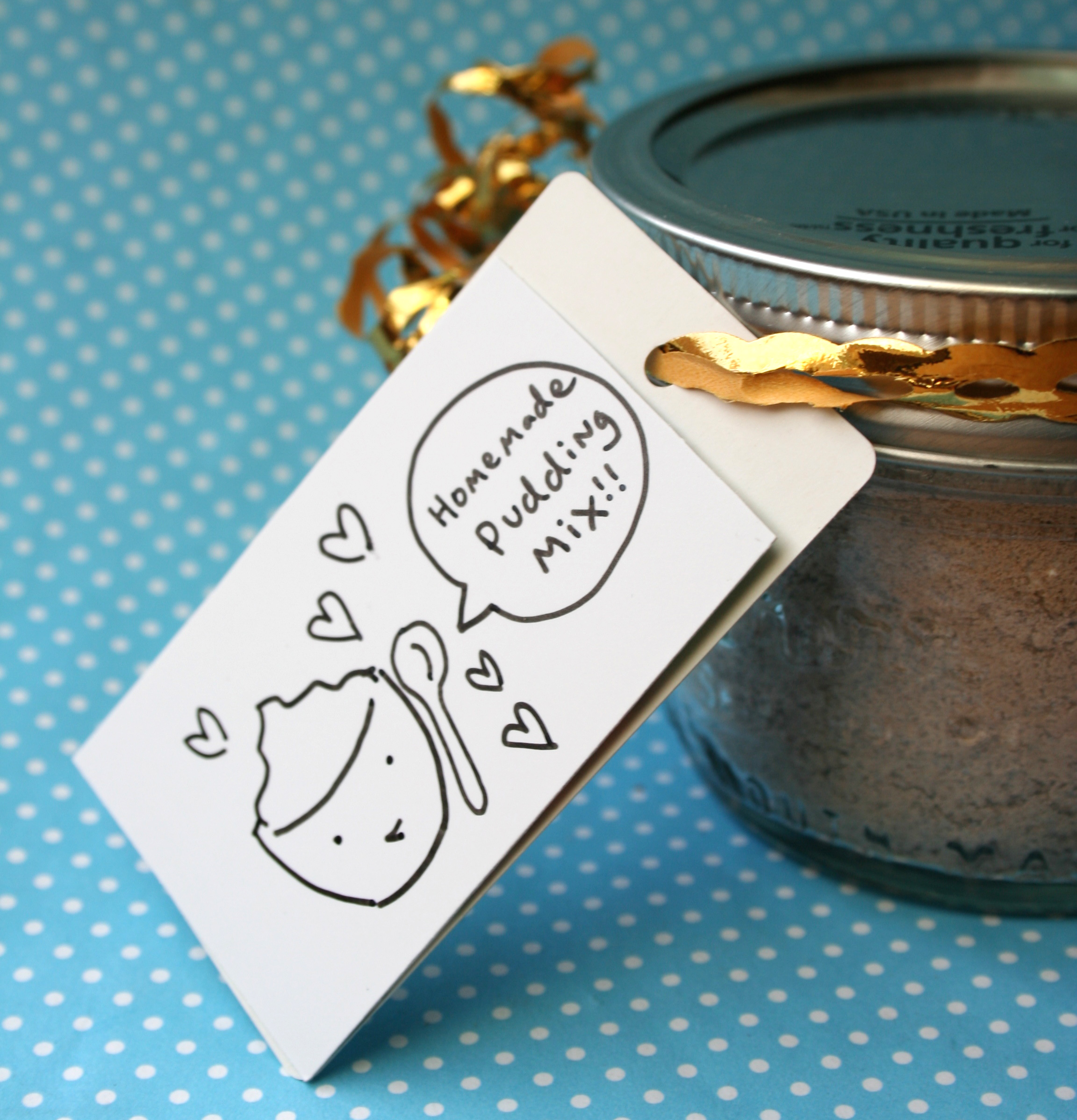 Making pudding with your mix
Preparing delicious pudding with your homemade mix is a cinch. When you're ready to make pudding from your mix, follow these steps.
Ingredients:
1 cup pudding mix
2 cups milk
1 tablespoon butter
1 teaspoon vanilla
Step 1:
Make sure that no clumps or lumps have formed. If they have, sift the mix before proceeding.
Step 2:
Combine 1 cup of the mix with 2 cups of whole milk in a large, heavy bottomed saucepan.
Step 3:
Set the pot over medium heat, and stir frequently, particularly taking care to scrape the bottom and sides of the pan, bringing the mixture to a medium boil (the edges have boiled and it is beginning to boil all over, but not furiously). Remove from heat, and stir in 1 teaspoon of vanilla and 1 tablespoon of unsalted butter (for a particularly rich treat). The mixture should already be quite thick as you stir in the butter and vanilla, and it will thicken further as it cools.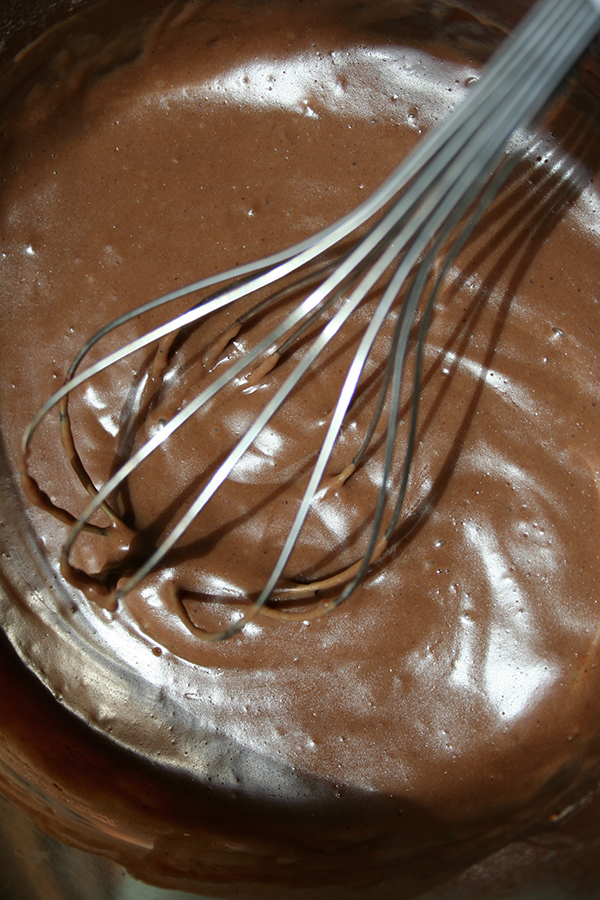 This pudding is wonderful warm, or it can be chilled before serving.
Optional variations and add-ons
For a decadent variation, substitute cream for part of the milk in the recipe.
If desired, you can substitute soy, rice, or nut milks instead of dairy milk.
The butter in the recipe is not required, but it gives the pudding a luxuriant mouthfeel and is highly suggested.
Stir in chopped chocolate along with butter and vanilla during step 3 of the cooking process for a particularly chocolatey treat.
Top the pudding with any of the following (or a mix) for delicious results: whipped cream, chocolate shavings, cocoa nibs, toffee bits, peanut butter chips, or even cookie crumbs.