Knowing how to make maple-flavored syrup at home is a simple, handy kitchen hack that will ensure you never have to go without delicious syrup on your morning waffles. With this quick homemade maple-flavored syrup recipe, you're always just four pantry ingredients and a few minutes at the stove away from a delicious, warm topping for your favorite breakfast recipes.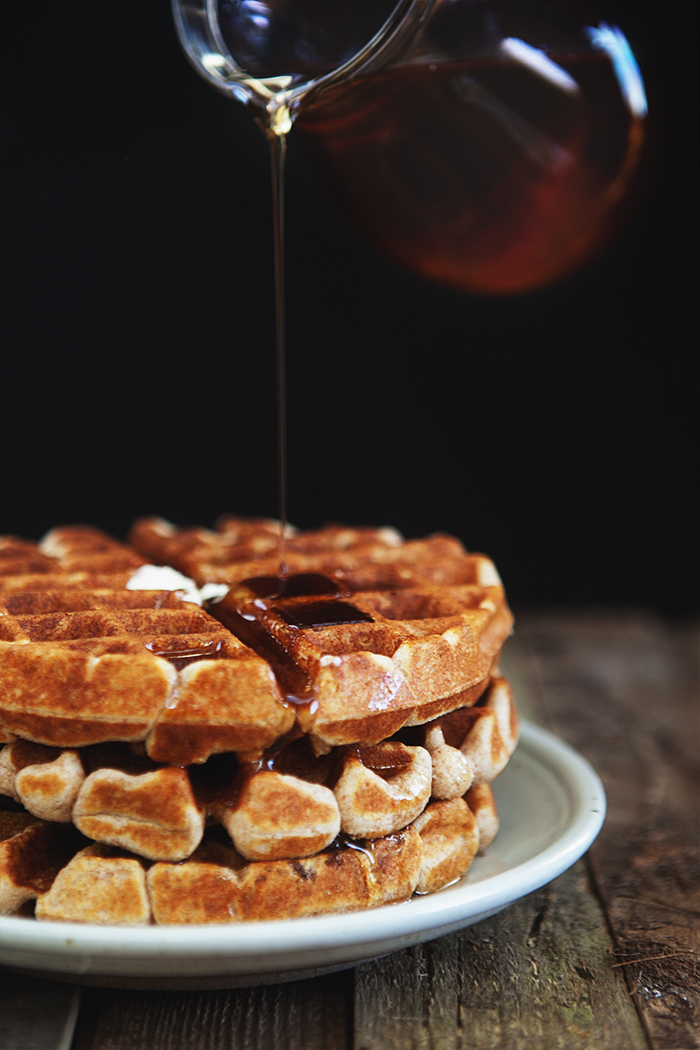 Why make flavored syrup at home?
Real maple syrup, the kind that the trees make possible, is wonderful. That being said, it's also not always that easy to come by. Where I live, in the southwestern United States, harvesting my own syrup isn't an option. When I do locate it at the store, it can be expensive. So, as much as I love real maple syrup, knowing how to make DIY maple-flavored syrup is a useful kitchen skill and a real money-saver.
When I was a kid, it was even harder to find real maple syrup at the grocery store in this part of the country. The options for maple syrup back then were the "fake" imposter types at the grocery store or a simple homemade syrup. My mother, like her mother, opted for the homemade maple-flavored syrup, which is what I grew up thinking of when I heard "maple syrup." It wasn't until I moved to the East Coast for college that I even tasted real maple syrup.
As a kid, I considered myself a bit of a syrup snob, if you will. "Is it store-bought syrup?" I would ask disdainfully before declining, perhaps not always so politely, and exclaiming that I only ate the "homemade syrup." This is funny to me now, because my mother's beloved homemade syrup would most likely be on the receiving end of most foodie disdain these days. Still, if it's a choice between a plastic jug of the sticky sweet store-bought stuff, or a pan of homemade syrup, my loyalties still lie with my mom's old maple-flavored syrup recipe.

I make homemade maple-flavored syrup like my mom made it and she in turn made it just like her mother.
It's just four ingredients: water, sugar, vanilla and maple extract. Still, there is a little art and finesse to it if you want it to taste just right.
Maple syrup, homemade or not, is sweet, but it shouldn't just taste like sugar if you make it right. Using a good quality maple extract is key. Some maple extracts don't even include any real maple flavoring in them so read the ingredients. Boyajian Maple Flavor is a high quality extract with only natural maple flavoring and it's my personal favorite for a really delicious homemade maple syrup flavor every time. Adding just a dash of vanilla is what I think always made my mom's homemade maple-flavored syrup stand out a cut above the other "fake" syrups, so I follow suit and always add it in.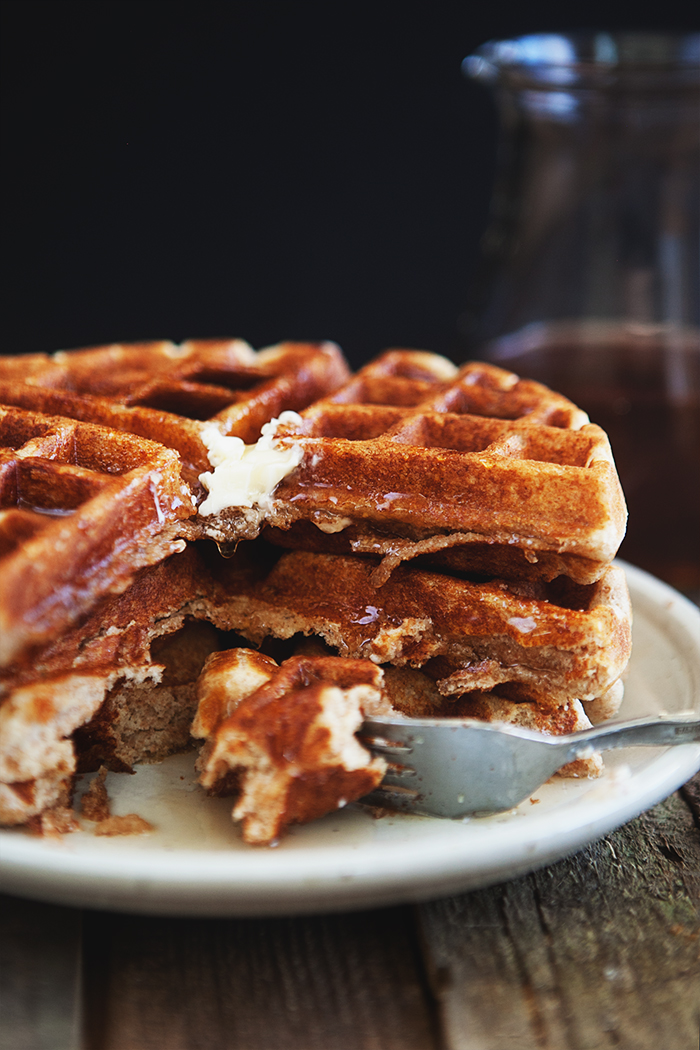 It's not real maple syrup, but honestly, it's really good anyway. Whether you don't want to fork out the big bucks for a tiny bottle of the real stuff, or maybe you just want waffles without having to make another trip to the store, this simple DIY maple-flavored syrup recipe is a really tasty solution.
Maple-flavored syrup recipe
Ingredients:
1 cup water
1 cup brown sugar
1 cup white sugar
1/2 teaspoon real maple extract
Dash of vanilla extract
Directions:
1. Bring water to a boil over medium heat. Reduce to a low simmer and stir in the sugar.
2. Cook, stirring continually, until sugar has dissolved completely and begins to thicken slightly.
3. Remove from heat and stir in maple and vanilla.
Serve warm. Store leftover syrup in the fridge.
You might also enjoy our easy Belgian waffle recipe and our post on how to make super thick pancakes.