Burgers are a thing of beauty, but homemade hamburger buns have the power to make them a masterpiece. 
Photos via CakeSpy
The humble hamburger bun may play a supporting role to the meat, but it's a vital one.
It needs to be absorbent enough to sop up some of the moisture of the patty and fixings, but not so spongey that it becomes gooey and wet when you hold it. 
These homemade hamburger buns are an ideal specimen. They're made with an enriched dough, containing milk and melted butter, which keeps the buns tender and soft. They're sturdy enough to hold a burger without getting soggy, but still remain tender and soft on the inside until the very last bite. 
Homemade hamburger buns recipe
Makes 12 buns 
Ingredients:
1½ cups whole milk
4 tablespoons unsalted butter, cut into pieces
2 tablespoons honey

1 packet (0.25 ounces) 

active dry yeast

3

½

cups all-purpose flour, plus more for dusting hands
1 teaspoon salt
Egg wash: 1 large egg, beaten
Optional: sesame seeds, poppy seeds, dried onion, garlic chips or other toppings
Step 1:
In a medium saucepan or in a microwave-safe container, combine the milk, butter and honey. Either heat over steady medium heat or warm in the microwave in 20-second blasts, until the butter is melted and the honey dissolved. Remove from heat, let cool to about 105 F (warm to the touch, but not hot), and add the yeast.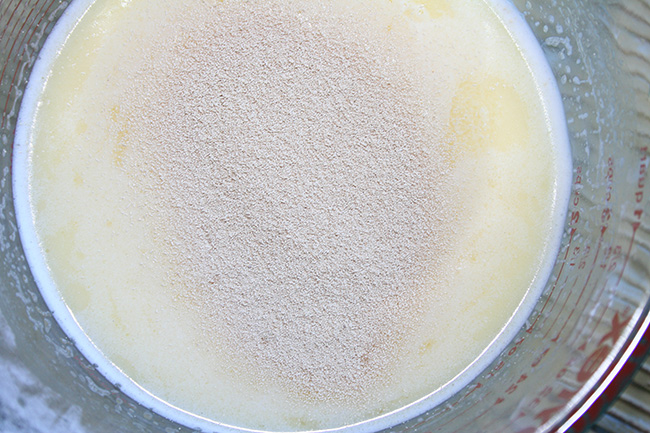 Step 2:
Meanwhile, in a large bowl, combine the flour and salt; give a quick stir to combine. 
Step 3:
By now, the milk mixture should have a light foam on top thanks to the yeast. If not, wait another minute or so.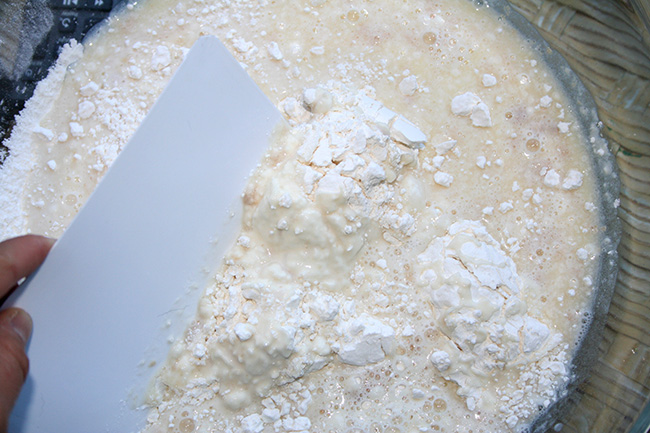 Pour the milk mixture into the dry mixture. Using a wooden spoon, spatula or rubber bowl scraper, mix until incorporated. Then knead the dough using floured hands for 6-8 minutes, or until smooth. Use additional flour as needed to keep your hands from sticking. The dough will be quite soft, and should easily form into a ball. 
Step 4:
Transfer the ball of dough into a lightly oiled, large bowl, and cover with a clean, damp kitchen towel or plastic wrap. Let sit at room temperature for 2-3 hours, or until slightly more than doubled in size. 
Step 5:
Gently deflate the dough, and then turn it onto a work surface. Divide the dough into 12 equal portions (I do this by cutting it in two, then cutting the halves into thirds, and then each remaining portion in half).
Form each portion into a ball. With the seam-side down, place 6 balls each on two parchment-lined baking sheets. Leave space around each one for the proofing phase.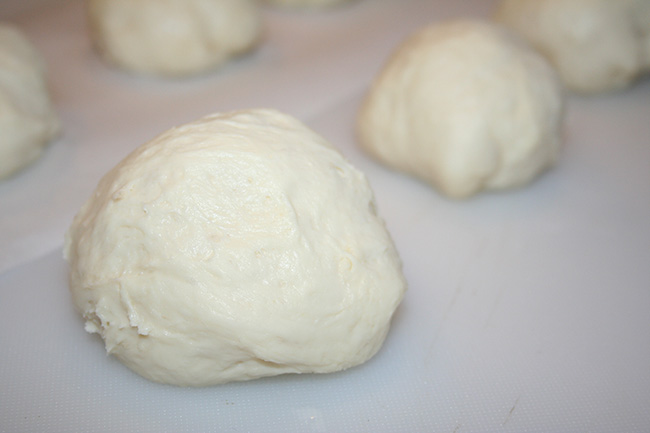 Step 6:
Cover with lightly oiled plastic, and let proof on the baking sheets for 1-2 hours; they won't double in size, but they will become distinctly more puffy. Near the end of your proofing period, position two racks in the middle of your oven with enough space between them to accommodate the racks, and preheat the oven to 350 F.
Step 7:
Brush the rolls with your egg wash; if desired, sprinkle with seeds or seasonings. 


Step 8:
Bake for 16-18 minutes, rotating the pans halfway through baking, or until golden on top. 
Step 9:
Remove the baking sheets from the oven, and place them on a wire rack to cool. Enjoy your buns with burgers, sandwiches or as dinner rolls!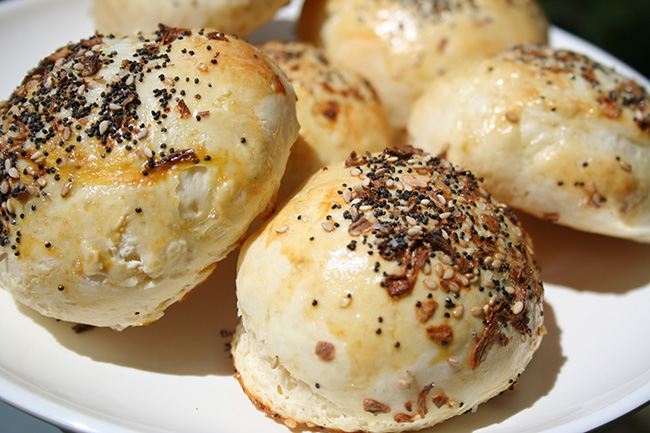 Store well-wrapped leftovers at room temperature for up to 3 days, or freeze for up to 1 month. 
Recipe notes
Egg wash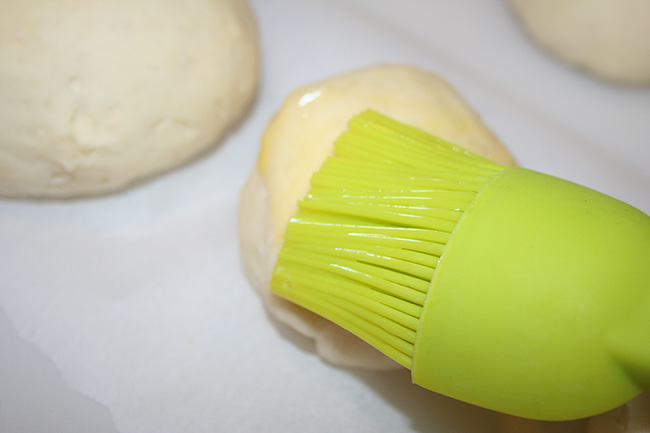 While the egg wash in this recipe is not mandatory, it helps your homemade hamburger buns attain a beautiful golden hue and slight sheen. Without the egg wash, your buns will have a more matte appearance, but they will still taste great. 
Slider buns
Want smaller burger buns? No problem. Simply divide the dough into 24 portions instead of 12. The bake time will be slightly shorter. 
Looking for more outdoor-friendly recipes? Try our easy recipe for Mexican street-style grilled corn! 
What's your favorite summer food?