Gift cards have definitely become my gift of choice for so many events, from weddings to birthdays. I love seeing friends' faces light up when receiving gift cards to their favorite shops. The chance to go and pick out any goodies they want is a sweet present indeed.
The only problem with gift cards is that they can feel rather impersonal, but luckily, just a little bit of crafting can go a long way. Recently I learned how to make homemade gift card holders. They are so simple to make, and can be easily personalized with fun paper. They really are a fun, custom way to wrap a gift card!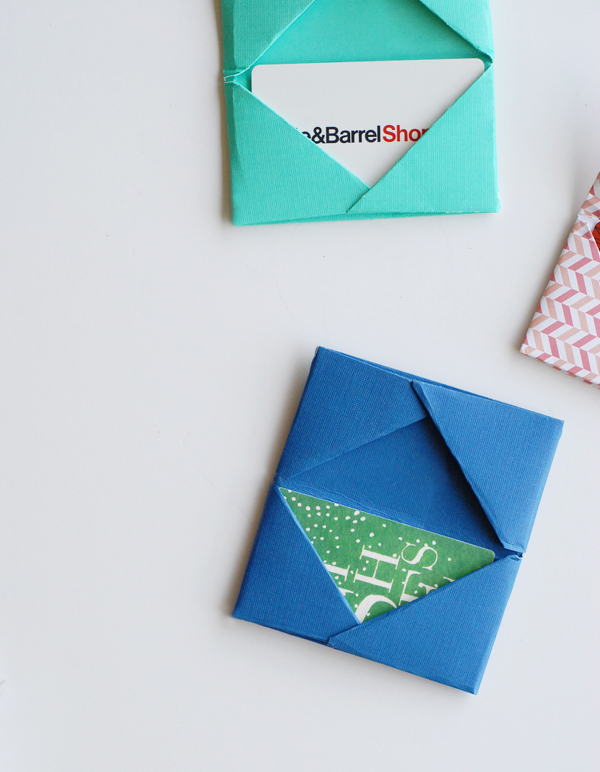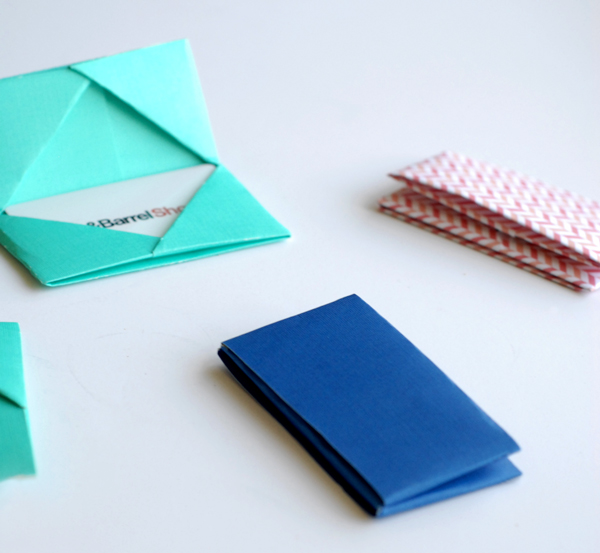 A quick tutorial on how to make a homemade gift card
All you need to make a gift card holder is some colorful paper and a pair of scissors.

Step 1:
Start by cutting your paper to size. You will need an 8 inch square for this gift card holder. Measure the paper to 8 inches and cut into a square.
Note: I'm sharing these instructions with all the fold pieces intact so you can follow along. As far as origami goes, this holder is a great project to start with and can easily be created.
Step 2:
Fold the paper in half and unfold.
Step 3:
Fold each side into the vertical fold so that you will have four straight folds equal distance on your paper.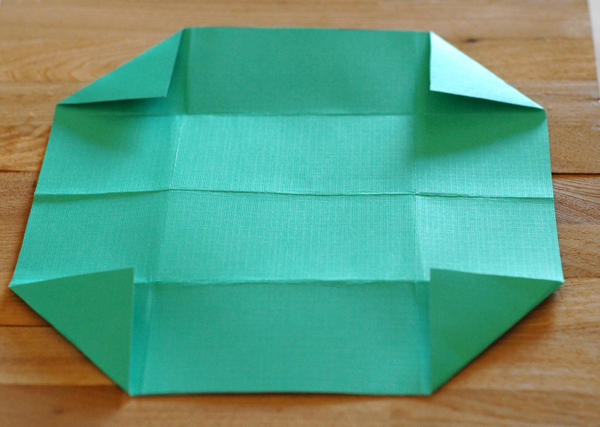 Step 4:
Fold in each of the four corners. You want to fold them so that the point of the fold touches the straight line fold you've already created.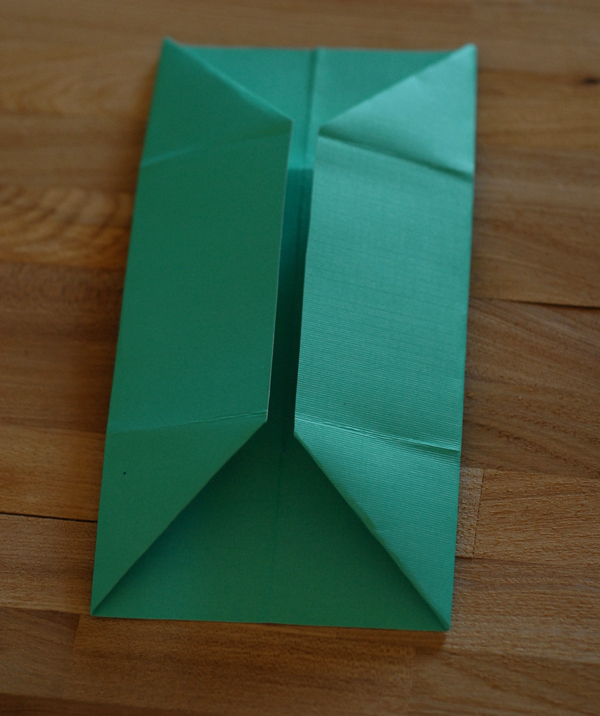 Step 5:
Fold in the left and right flaps to create a rectangle shape with the corners folded inward.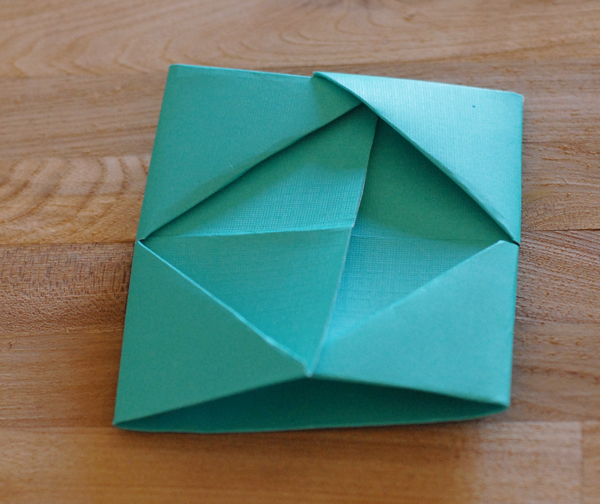 Step 6:
Turn the paper over and fold the top and bottom inward so they gently overlap at the marked fold in the center of the paper.
Step 7:
Tuck the bottom fold into the top to create the paper folded gift card holder.
Include your gift card and a small note for the occasion and fold the holder in half. It will remain folded and is a great way to hand off a gift at your next party or event.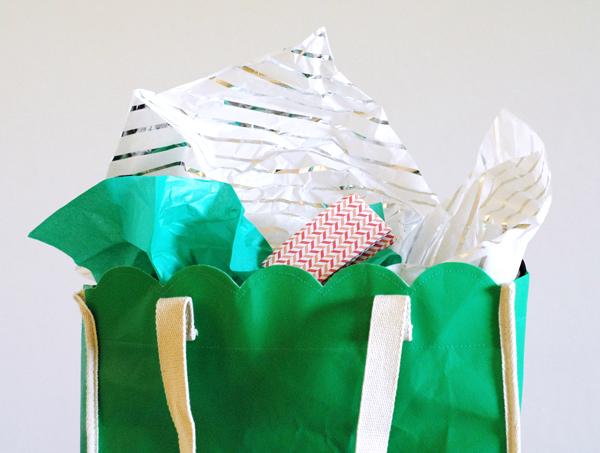 These holders would be great to use for flat favors at a party, just include the favor and fold over. They can be used for place numbers as well – simply place a small paper inside with the table number included and a pretty writing of your guests name on the outside.
Anyway you use them, the paper folded gift card holders are an easy way to present a gift and they will make whatever is inside seem more special and thoughtfully given.
FREE paper crafts class!
Make interactive birthday cards that WOW with the FREE mini-class Create Stunning Birthday Cards with Kimber McGray. Sign up today to learn how to make the gift pocket, penny spinner, pop-up surprise card and more!
Enroll (free!) now >>
How do you add some special personalization when giving gift cards?