Funfetti cakes have "fun" in the name because they are probably the only type of cake that is guaranteed to put a smile on anyone's face. Dotted with confetti-like bits of rainbow color, these cakes are one of the most popular types of cake mixes out there. But you don't need a cake mix to make a fabulous funfetti cake at home — you just need this recipe!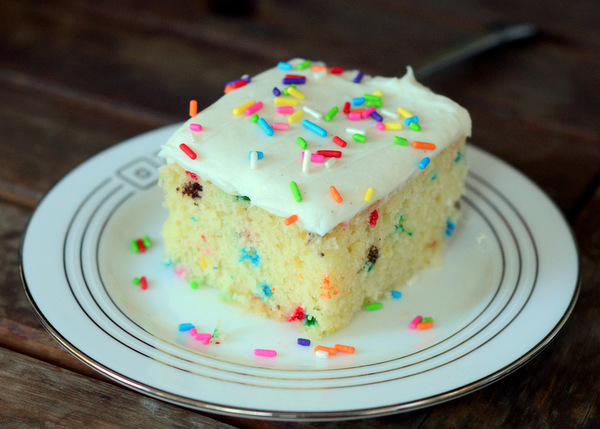 Funfetti cakes are typically baked as sheet cakes, largely because they are great party cakes and a sheet cake can serve quite a few people! This same recipe can be divided up into smaller layer cakes or even cupcakes, as long as you adjust the baking time to suit the size of your pan. Still, there is something to be said for a classic sheet cake, and this is one of my favorite ways to serve funfetti.
How to make homemade funfetti cake
Rainbow sprinkles are the key to this cake. You need to use colorful rainbow jimmies, which are oblong in shape, rather than any other type of sprinkle.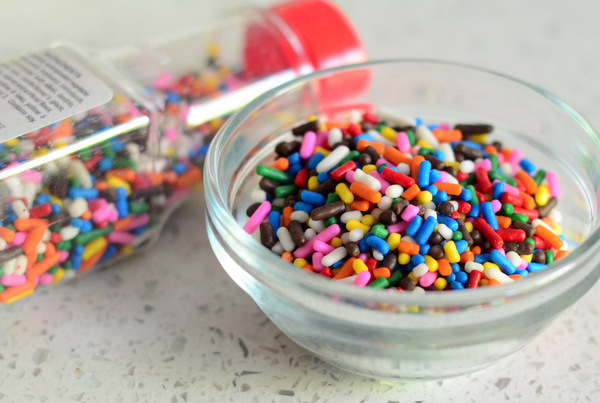 This is because the jimmies are colored throughout — not just on the surface — and they won't bleed into the cake batter as you fold them in. Rainbow sprinkles are definitely traditional for funfetti cakes, but you can use other colored jimmies to makes cakes for other holidays, opting for pink and red at Valentine's Day or for orange and black at Halloween.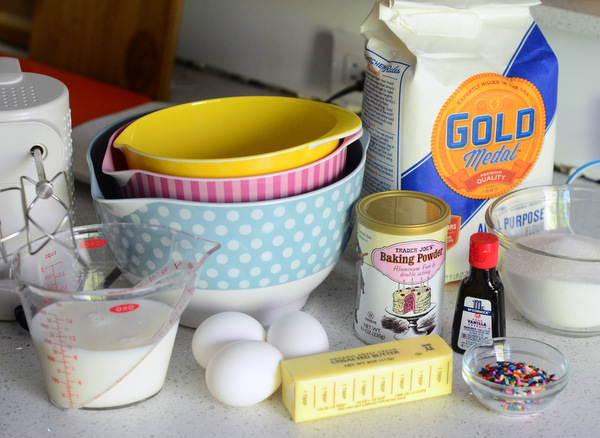 The batter is one of my favorites: an easy vanilla cake. The ingredients are not usual, but the mixing method is a little different because all the dry ingredients are mixed together with butter before any of the wet ingredients are added. The resulting cake is incredibly fluffy and tender.
You can top it off with any kind of frosting that you like. Since this is a vanilla cake, I usually pick a vanilla buttercream or a vanilla cream cheese frosting, but chocolate frosting or another favorite flavor will also work nicely. No matter what frosting you choose, be sure to add a few sprinkles to the top of the cake to hint at what's inside!
Homemade funfetti cake recipe
Serves 15–18
Ingredients
2½ cups all purpose flour
2 tsp baking powder

½

tsp salt

½

cup butter, room temperature
1

½

cups sugar
1 cup milk
3 large eggs
1

½

tsp vanilla extract
2

½

tbsp rainbow sprinkles

Step 1:
Preheat oven to 350 F. Lightly grease a 9-by-13-inch baking pan. In a medium bowl, whisk together flour, baking powder and salt. 
Step 2:
In a large bowl, cream together butter and sugar until fluffy.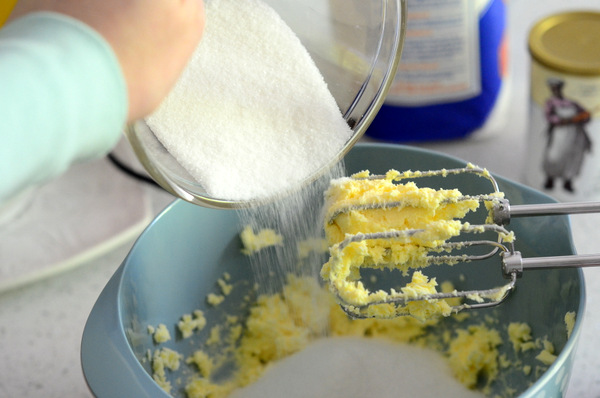 Mixture should be fine and sandy, with no large chunks of butter. With the mixer on low, gradually blend in the flour mixture. Once all the flour has been added, the contents of the bowl should look very fine and evenly combined. 
Step 3:
In a large measuring cup, whisk together milk, eggs and vanilla extract. Pour into the flour mixture and mix on low speed until just incorporated.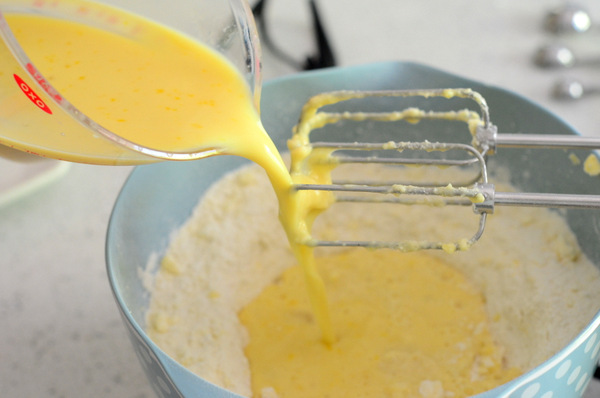 Turn the mixer up to medium and beat for about 45 seconds, until the batter is very smooth and well-combined.
Step 4: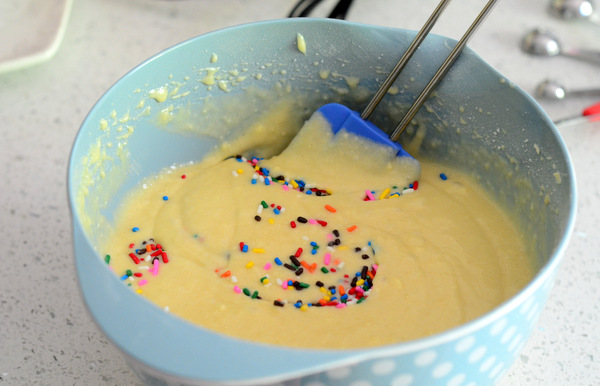 Fold in the rainbow sprinkles using a spatula and pour the batter into the prepared pan. Sprinkle the top of the cake with a few additional sprinkles, if desired. 
Step 5:
Bake for 30–35 minutes, or until a toothpick inserted into the center of the cake comes out clean and the top of the cake springs back when lightly pressed.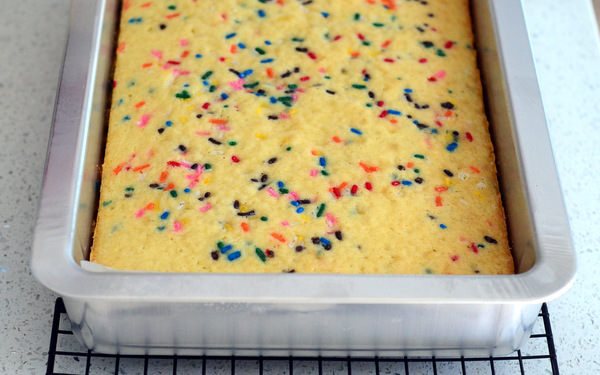 Allow the cake to cool completely in the pan before frosting.