It's time to get figgy with it! This recipe for homemade Fig Newtons is off-the-hook delicious. 
Photos via CakeSpy
If you loved the ubiquitous fig-filled cookies in your childhood, then your grown-up palate is going to appreciate these DIY Fig Newtons. Made using a lightly sweet dough enriched with whole wheat flour and filled with delicious fig preserves, these are a healthier option within the cookie/treat world. Enjoy a stack with a cold glass of milk!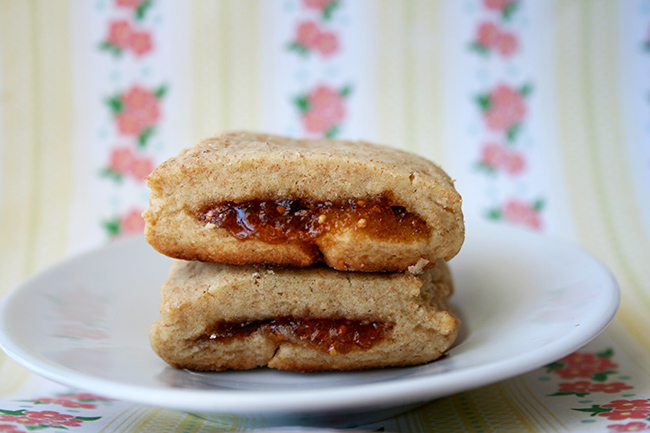 Homemade Fig Newtons Recipe 
Makes about 24 cookies 
Ingredients:
1 cup all-purpose flour
½ cup whole wheat flour
1 teaspoon baking powder

½

teaspoon salt
1¼ sticks (10 tablespoons) unsalted butter, softened
2/3 cup light brown sugar, packed
1 large egg, room temperature
2 teaspoons vanilla extract
8 tablespoons fig spread (for the filling)
Step 1:
In a large bowl, whisk together the two types of flour, baking powder and salt. Set aside.
Step 2: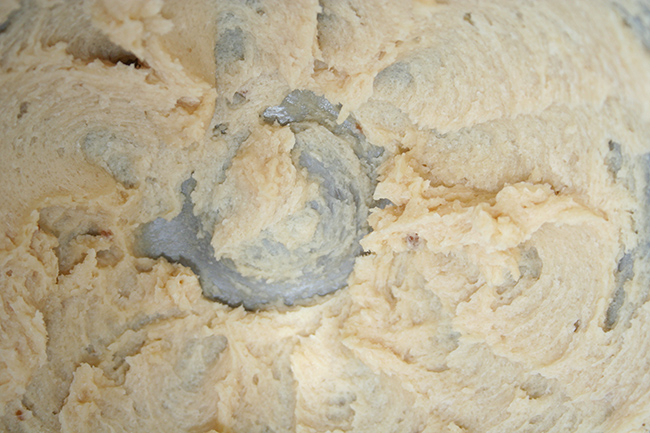 In the bowl of a stand mixer fitted with the paddle attachment, cream the butter and brown sugar until fluffy, about 3 minutes on medium-high speed.
Step 3:
Pause the mixer, and add the egg and vanilla. Mix on low to combine. The mixture may look slightly curdled. Don't worry about it; it will all even out in the next step.
Step 4: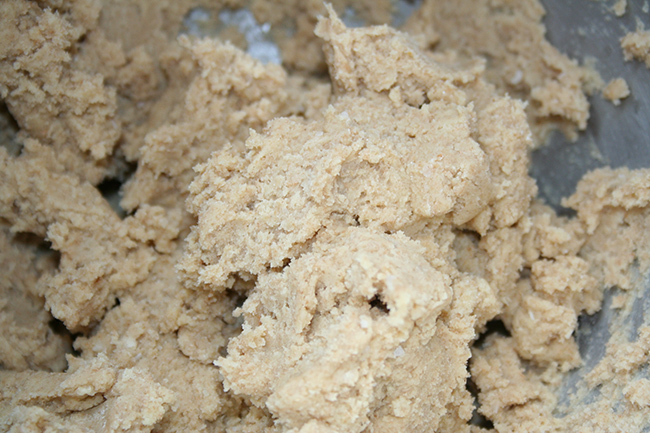 Add the flour mixture, and mix on low speed until completely combined (scrape the sides of the bowl with a rubber spatula if needed). It will be a soft, malleable dough.
Step 5:
Form the dough into a disc, and wrap it in plastic wrap (as you would a pie dough). Place in the refrigerator for at least 2 hours, or overnight.
Step 6:
Once you're ready to bake, preheat the oven to 325 F. Line two baking sheets with parchment paper or silicone mats.
Remove the dough from the refrigerator and divide it into four equal portions. Place one portion on a well-floured work surface; place the remaining portions in the refrigerator until you're ready for them.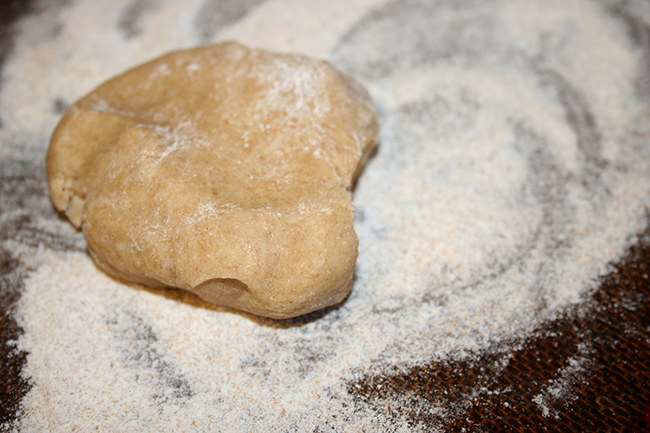 Step 7: 
Using a floured rolling pin, roll the dough into a rectangle, approximately 4″ by 12″ (if the dough is too firm, just let it sit for a minute or two before proceeding). To straighten the edges, you can use a bench scraper as a "straight edge" and use your fingers to press the dough into place.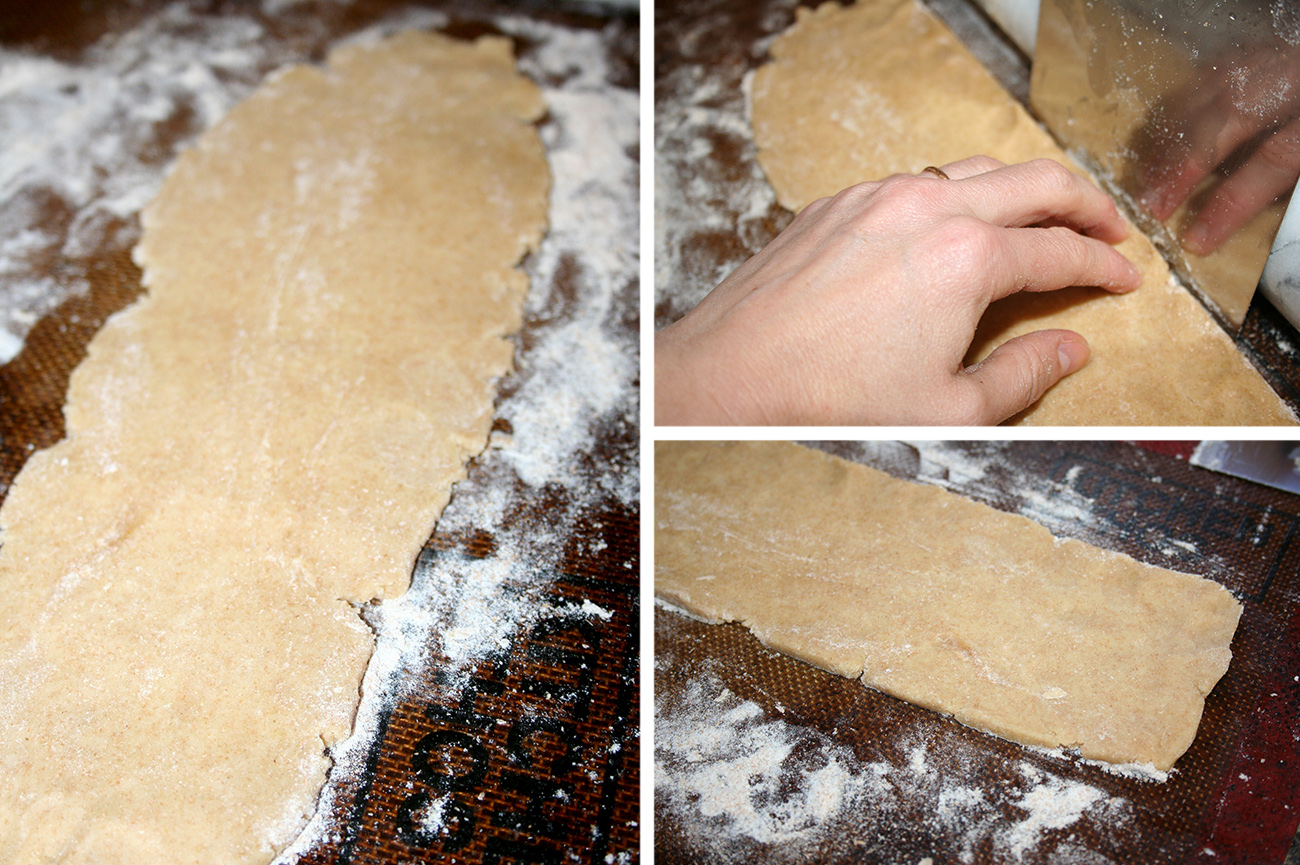 Step 8:
Spoon about 2 tablespoons of your fig spread on top of the dough. Use a spoon or slightly wet fingers to smooth spread it into a 1″ strip down the center of the dough.
Fold one side of the dough over the filling, and then the second. Use slightly wet fingers to press the "seam" together. Use your bench scraper or a knife to cut the long portion of dough into approximately 2″ segments.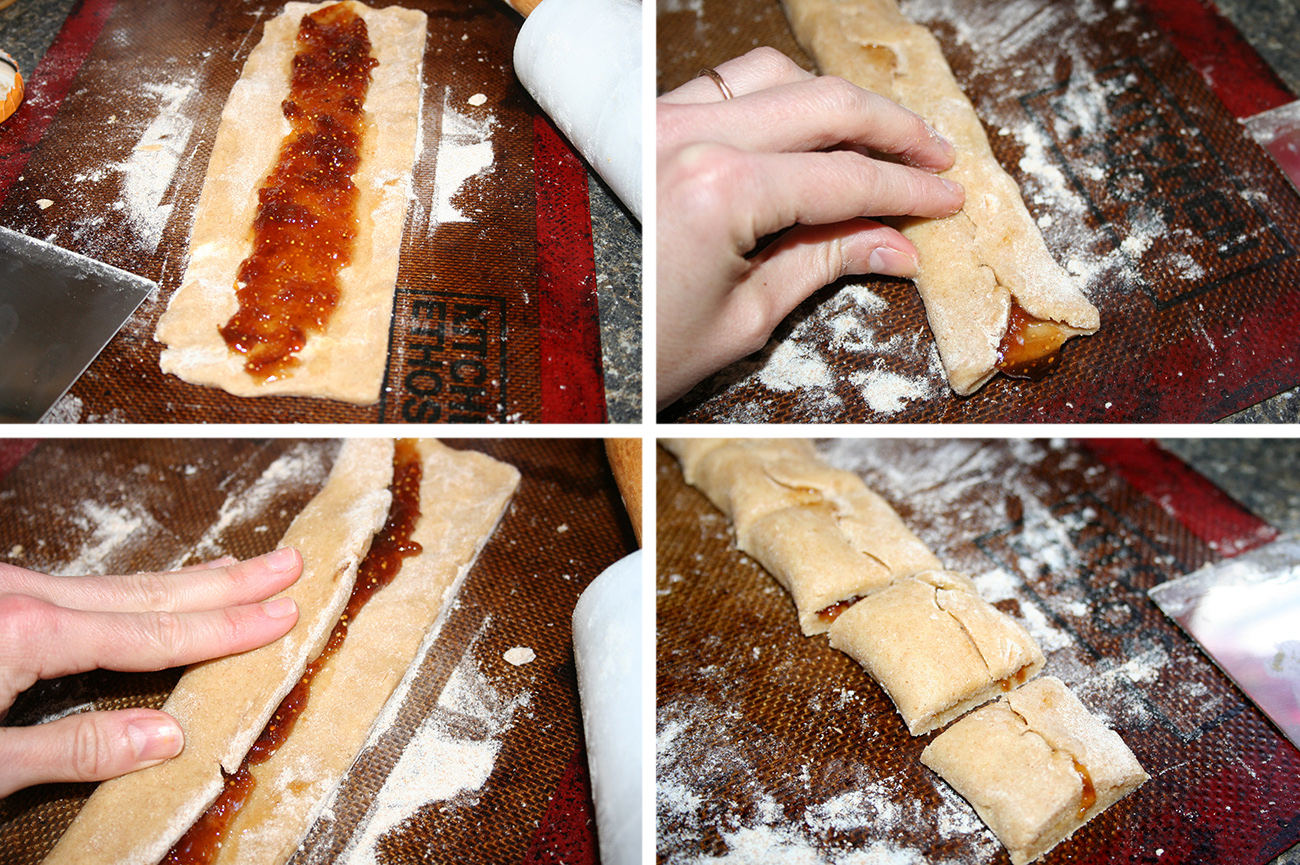 Repeat with the remaining segments of dough. You'll end up with about 24 cookies (I baked 12 per sheet). Place them about 1 inch apart, seam side down, on your prepared baking sheets.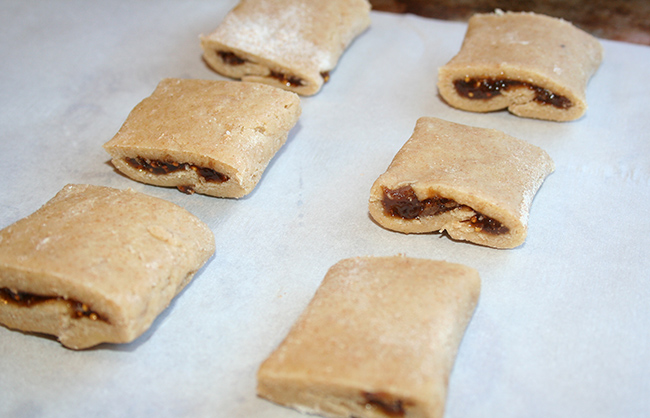 Step 9:
Bake in the preheated oven for 12-15 minutes, or until the bottoms are browned, the sides are slightly golden, and the tops of the cookies have a matte appearance.
Transfer to a wire rack to cool. These cookies are particularly pleasant when enjoyed still slightly warm, but they will also keep well stored in an airtight container.
Recipe notes
Fig spread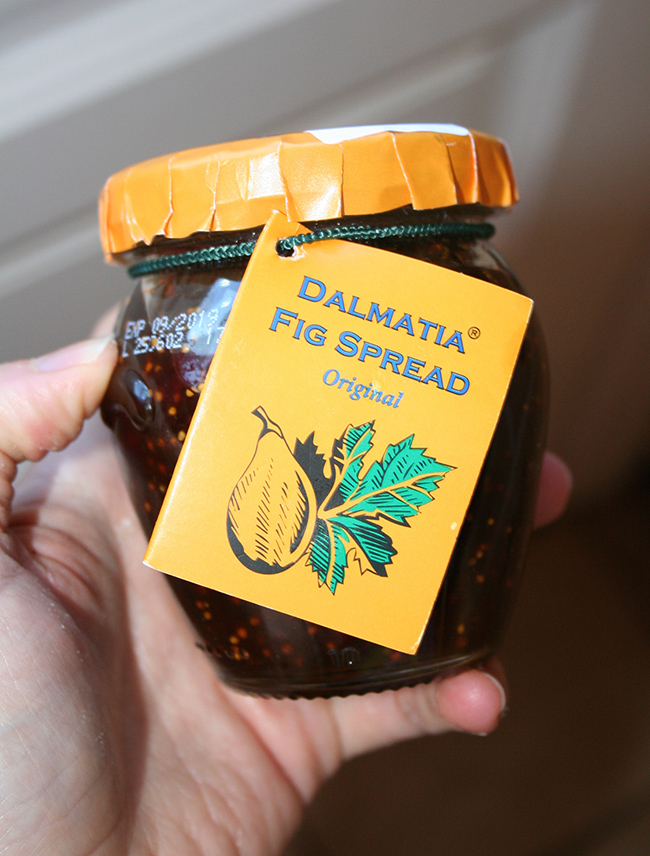 You should be able to find a good quality fig spread or jam in your local grocery store. Look for a fig spread that has visible seeds and a minimal list of ingredients for the best results. 
Whole wheat flour
The whole wheat flour adds a healthful element and pleasant nutty flavor to these Newtons. If you prefer, you can opt to use only all-purpose flour (use 1½ cups total). 
Make-ahead dough
This dough can be made in advance. Store it in the refrigerator for up to 2 days before making the cookies, or freeze it for up to 1 month. If freezing the dough, defrost overnight in the refrigerator before baking.
Discover More Nostalgic Favorites at Home!