Our homemade Cracker Jacks may not have a toy inside but they do have nostalgia and all the classic flavor you remember as a kid with a bit of a grown-up spin.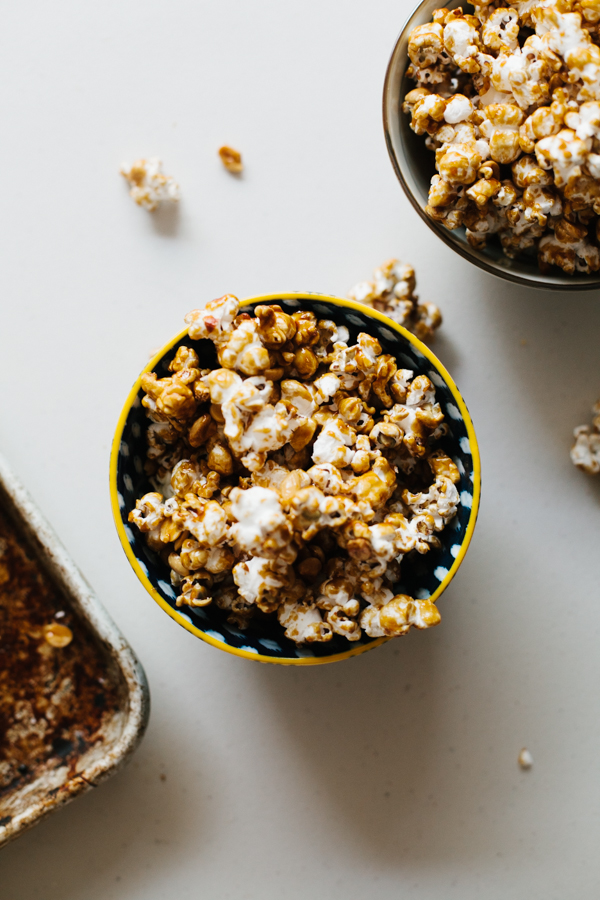 About this recipe
Let's talk about the spin. There's not much, because let's be honest, Cracker Jacks are delicious and don't need a whole of of fussing with, but I find them a bit too sweet. So to offset that I don't use as much of the toffee sauce so that you can actually taste the popcorn.
Also, there are three types of sugar used and each has their own purpose. First of all, brown sugar. You can use light or dark – I use dark. You can even use a muscovado or demerara sugar for an even more rich and robust toffee flavor. Also, in lieu of corn syrup I like to keep golden syrup on hand, which is similar to corn syrup in texture and chemical structure, but deeper in color and actually made from cane sugar, so it has flavor and not just sweetness. Finally the molasses gives these homemade Cracker Jacks have an unmistakable flavor and depth that will have you reaching for the bowl again and again.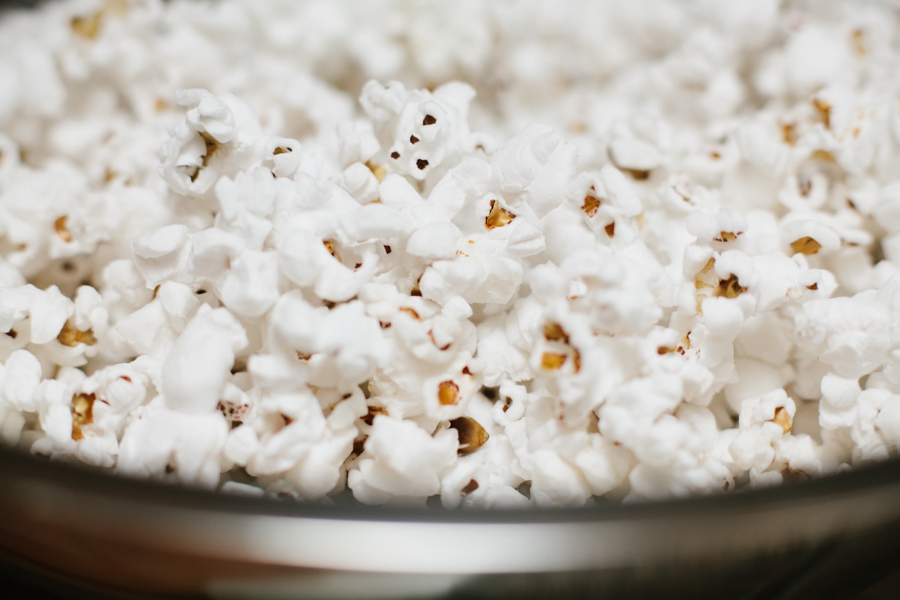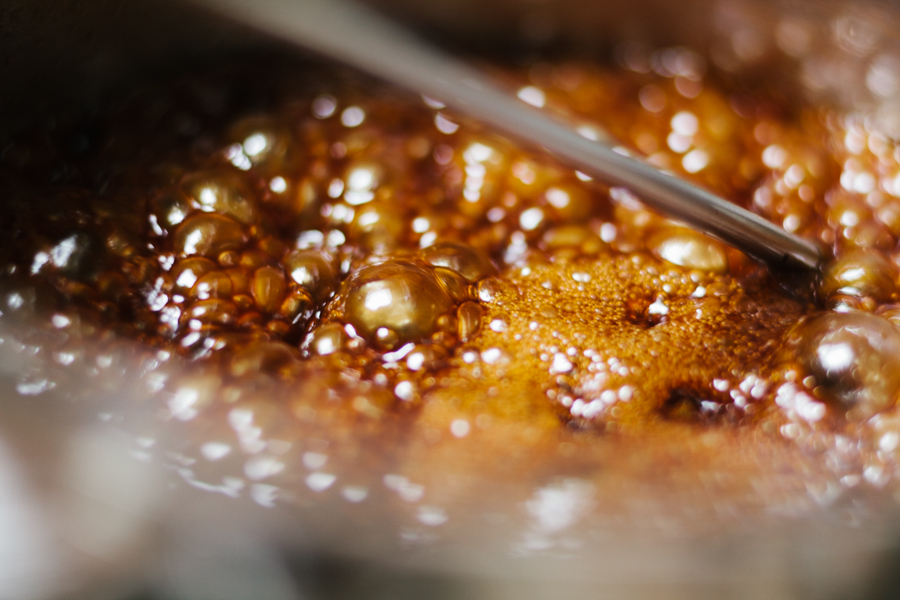 And of course, salt. Flake salt to finish so you get these pops of briny-ness that breaks up the sweetness.
Whenever you are making any sort of caramel, toffee or brittle, you want to be sure that all the equipment you are using is very clean, from the pot to the spatula and even your candy thermometer. This will help be sure that we don't end up with a crystalized mess.
Homemade Cracker Jacks recipe
This recipe alone is really quite basic. Feel free to mix it up and make it your own by swapping out toasted pepitas or another type of nut for the peanuts. A pinch of cinnamon and nutmeg would add a lovely seasonal warmth here as well.
Ingredients:
3 ounces /1/2 cup popcorn kernels, popped

1 cup toasted peanuts
2 ounces/ 1/2 stick butter
1/2 cup brown sugar
1/4 cup Lyle's golden syrup (or corn syrup)
1 tablespoon molasses
1/2 vanilla bean, split (optional)
1/2 teaspoon flake salt
Directions:
1. Combine the popcorn and peanuts in a very large bowl then set aside.
2. In a saucepan, combine the butter, brown sugar, golden syrup, molasses and vanilla bean.
3. Bring the mixture to a boil, gently stirring and boil until a thermometer reaches 250 degrees F.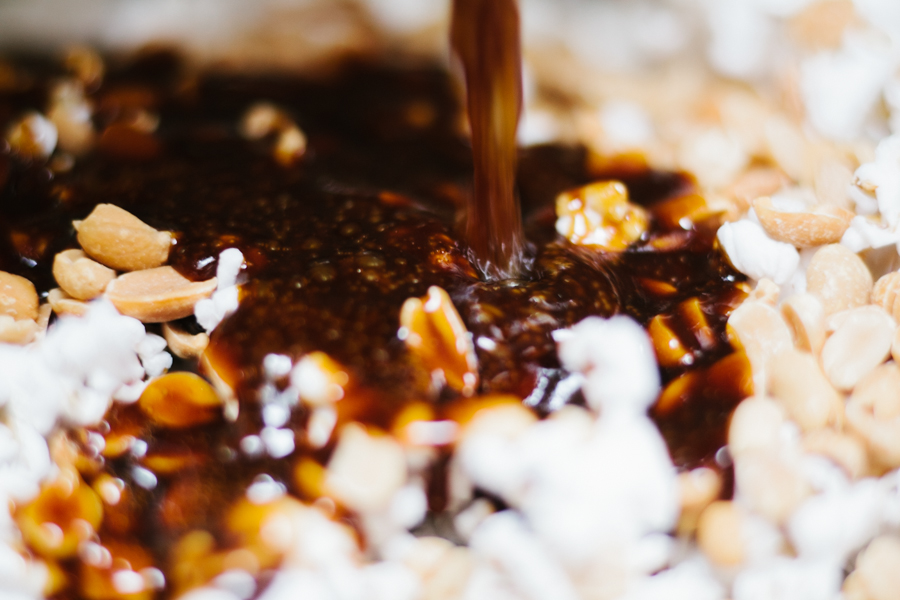 4. Carefully and quickly pour the syrup over the popcorn and stir well to combine.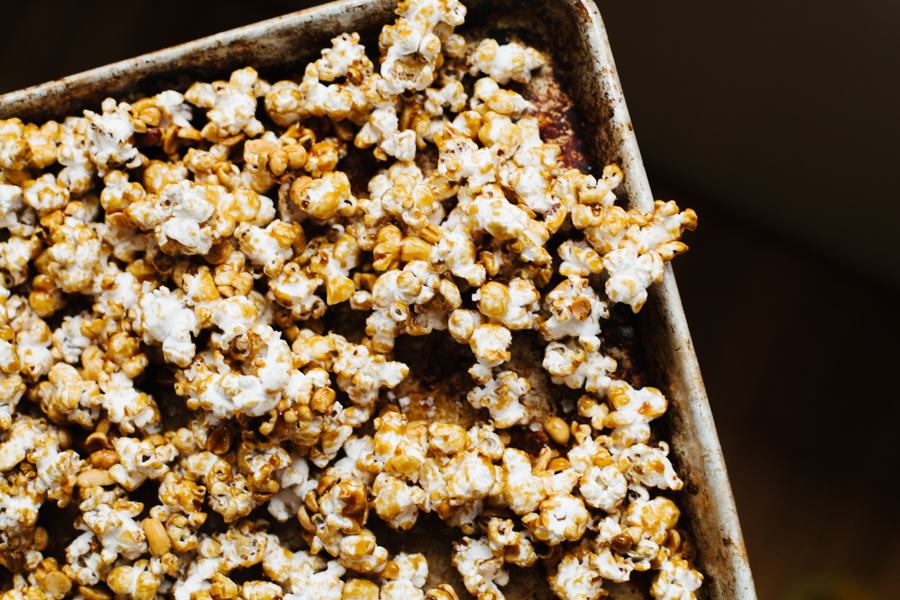 5. Pour the popcorn onto a sheet pan then sprinkle with the salt. Bake in the oven for 1 hour at 250 F, stirring every 15 to 20 minutes. 
6. Let the popcorn cool completely. Taste and add more flake salt if desired. Store in an airtight container for up to 2 weeks.