I love to indulge in a hot, crisp churro any time I'm at a theme park. The deep-fried pastries, with their cinnamon-sugar coating, are actually very simple to make — but they can get pretty messy when you're trying to do them in your home kitchen. Instead of deep frying at home, you can make these baked churros for an easier way to treat yourself.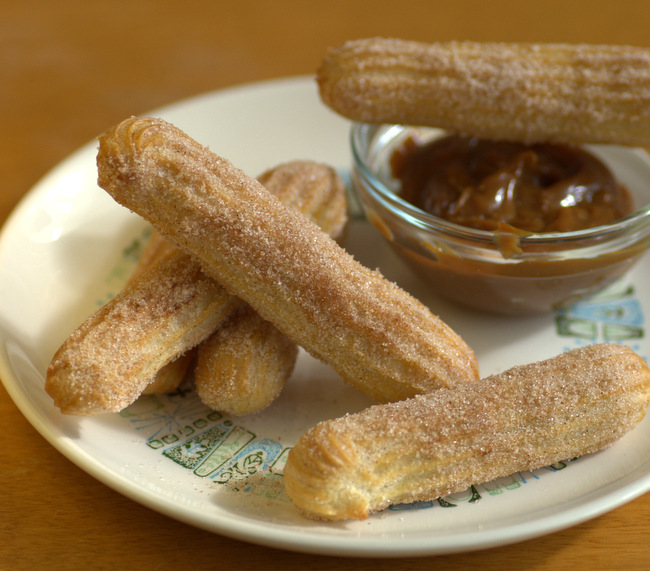 Using choux dough to make churros
This churro recipe starts out with homemade choux, a cooked pastry that's also used to make cream puffs, eclairs and fried churros. The choux dough puffs up beautifully when baked, resulting in a crisp shell and a tender, eggy interior that's similar to but lighter than what you get when frying. I added cinnamon to my choux to give it a little extra flavor and to bring out the cinnamon in the coating.
You'll pipe the choux dough onto a baking sheet using a star pastry tip. The star tip creates those nice ridges on the pastry, which trap cinnamon sugar.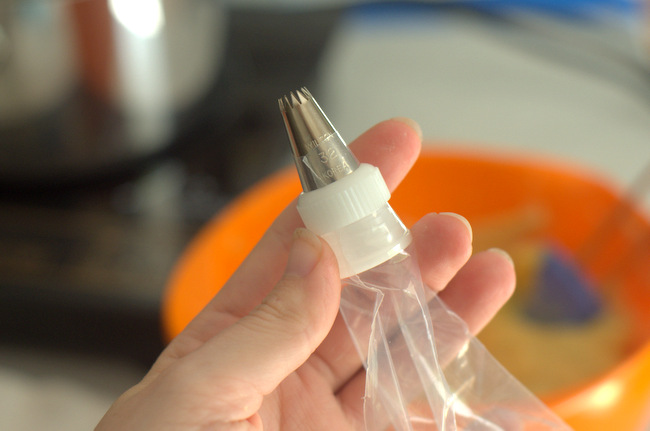 The cinnamon-sugar coating for churros
The topping is what turns these relatively plain pastries into delectable churros. Just sprinkle a little bit of cinnamon sugar on to the choux before baking to give it some extra sweetness and crunch. After the churros come out of the oven, each churro is brushed with a little bit of softened butter and rolled in cinnamon sugar.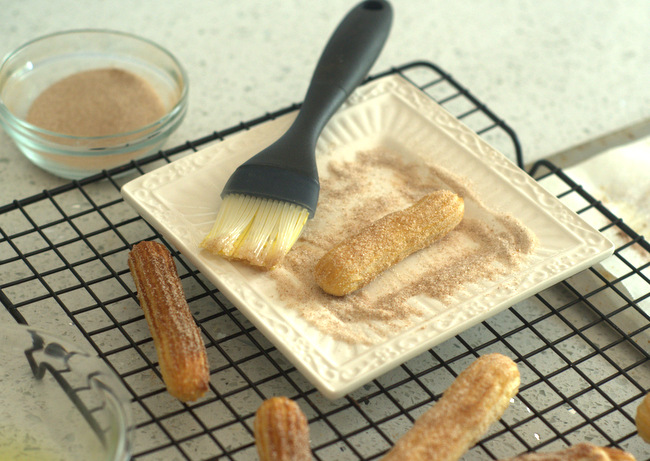 You don't need much butter to get the cinnamon sugar to stick, as it melts and spreads out on the hot pastry on its own. The combination yields a surprisingly good — and very tasty — copy of a deep fried churro coating!
How to serve your homemade churros
The churros are best fresh, as they will soften a bit over time. As soon as they're cool enough to touch, they're ready to eat!
If you don't plant to serve your churros immediately, make sure they're well-baked so that they remain crisp. You can reheated them in the oven for a few minutes, though it will dry them out slightly. If you plan to do this, don't apply the butter/cinnamon-sugar coating until after reheating.
I happen to like them best when served plain, as the cinnamon sugar coating is my favorite part of a churro. Churros are also great for dipping, so when I'm serving a crowd, I always put out a few options for people.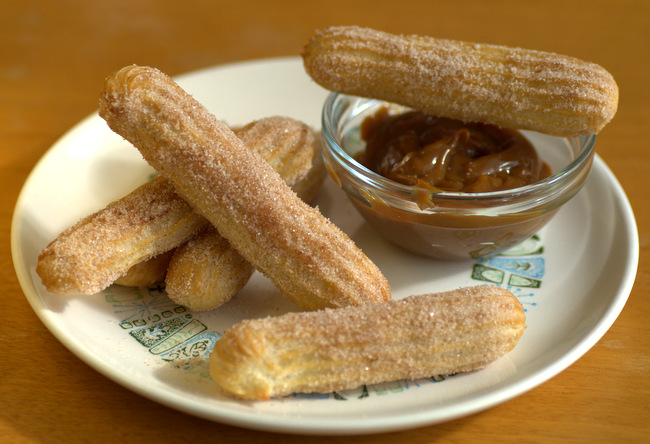 Dulce de leche is a fantastic topping for churros, and it can be served at room temperature or slightly warmed. Chocolate fudge sauce (the prepared variety) or chocolate ganache can also be used if you're in the mood for chocolate. No matter how you serve them, you can't go wrong!
Baked churros recipe
Makes about 45 five-inch churros
Ingredients:
1 cup water
½ cup butter
1 tablespoon sugar

½

 teaspoon salt

½

 teaspoon ground cinnamon
1 cup all-purpose flour
3 large eggs
For the topping:
1 cup sugar
1 tablespoon ground cinnamon
2 tablespoons butter, room temperature
Step 1:
Preheat the oven to 425 F. Line a baking sheet with parchment paper. 
In a medium saucepan, combine water, butter, sugar and salt; bring to a boil. When mixture is boiling, add in the flour and cinnamon all at once. Stir with a spatula or wooden spoon until mixture comes together. Continue to cook the dough, stirring constantly, for 2-3 minutes, or until the dough pulls away from the sides of the pan in a relatively neat ball.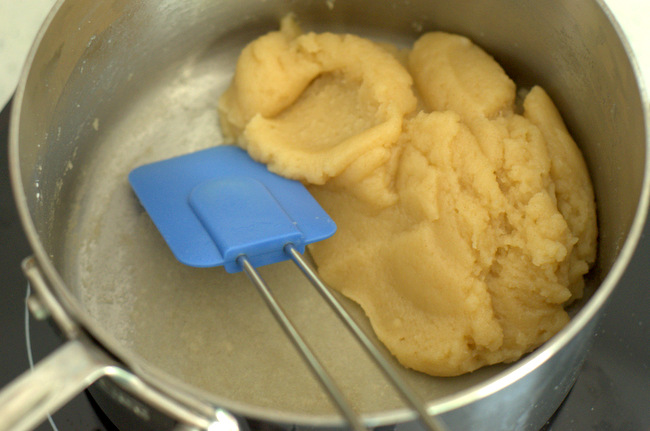 Step 3:
Transfer dough to a clean mixing bowl and stir it with a spatula for 2-3 minutes to cool it slightly. This can also be done in a stand mixer with the paddle attachment.
Mixing by hand or with the mixer on low, add in the eggs one at a time and mix each until completely incorporated. The dough may appear to break with the addition of each egg, but it will come back together as you mix.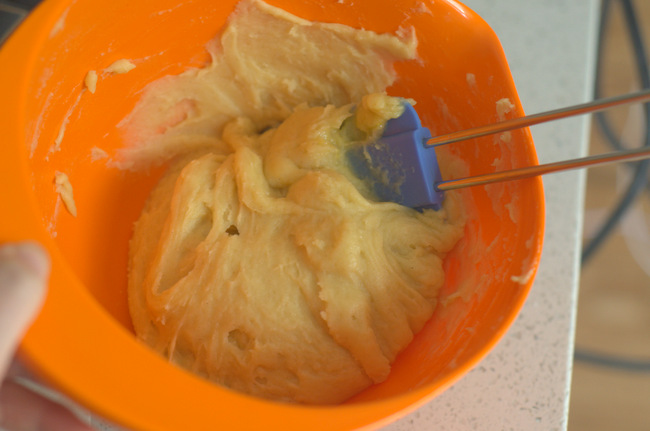 Once dough is smooth and elastic looking, transfer to a piping bag fitted with a star tip. 
Step 4:
Pipe the dough into 5-inch lines on the prepared baking sheet.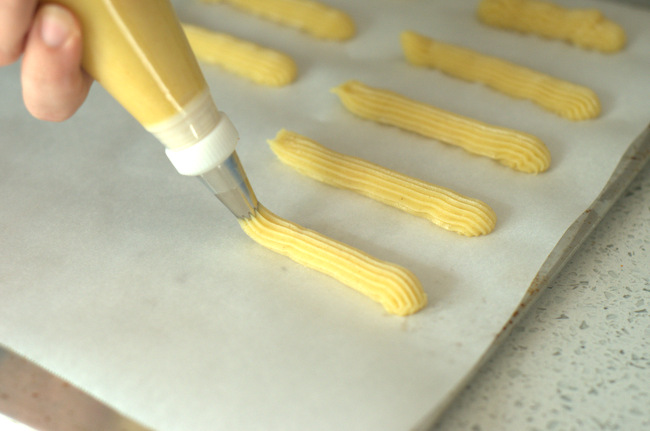 In a medium bowl, whisk together sugar and cinnamon for topping mixture. Sprinkle each churro with a little cinnamon sugar.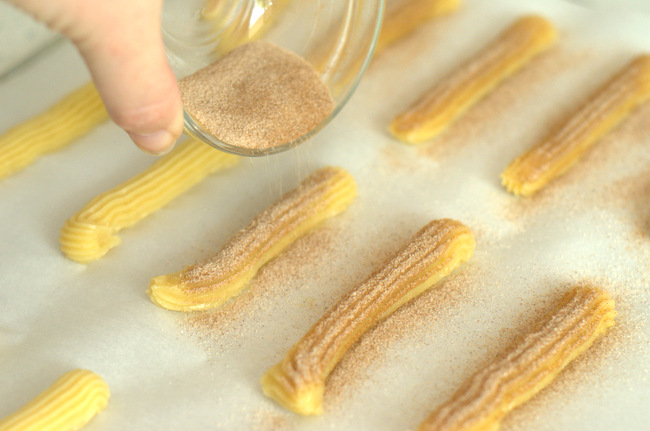 Step 5:
Bake for 18-20 minutes, or until the churros are browned. Dip a pastry brush in the softened butter and brush the hot churros to coat them, then toss them in cinnamon sugar. Allow churros to cool on a wire rack before serving.
More Mexican Favorites!
Experience the true flavors of Mexico in the comfort of your home along with renowned chef Rick Bayless. Get the Class