For some reason, chicken nuggets are seen as primarily residing in the domain of kids' food. But these homemade chicken nuggets might just change your mind about that.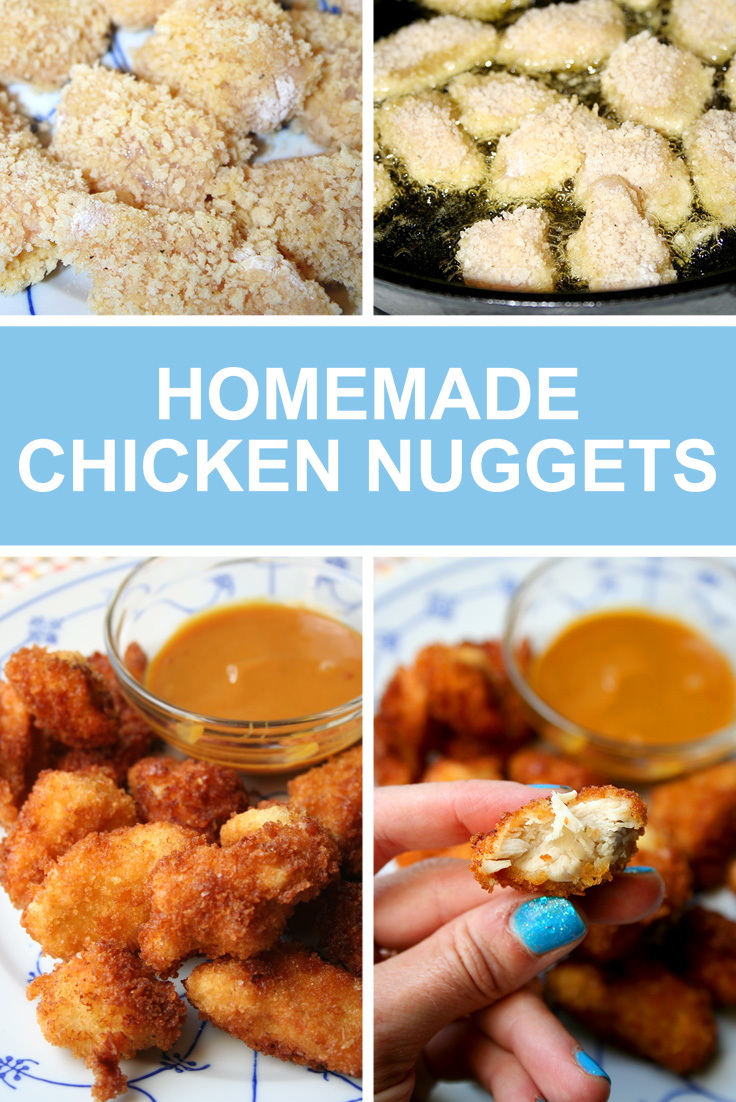 Photos via CakeSpy
When you make your own chicken nuggets, you can ensure that you are making them with the best ingredients, and that they have no unwelcome additions such as stabilizers or preservatives. That means the flavor will be fresh, and that these nuggets will be worth the indulgence.
This recipe yields lightly fried, breaded nuggets which are a comfort food delight, and easy enough to make on a weeknight. It's a recipe that is bound to delight kids, and please adults, too.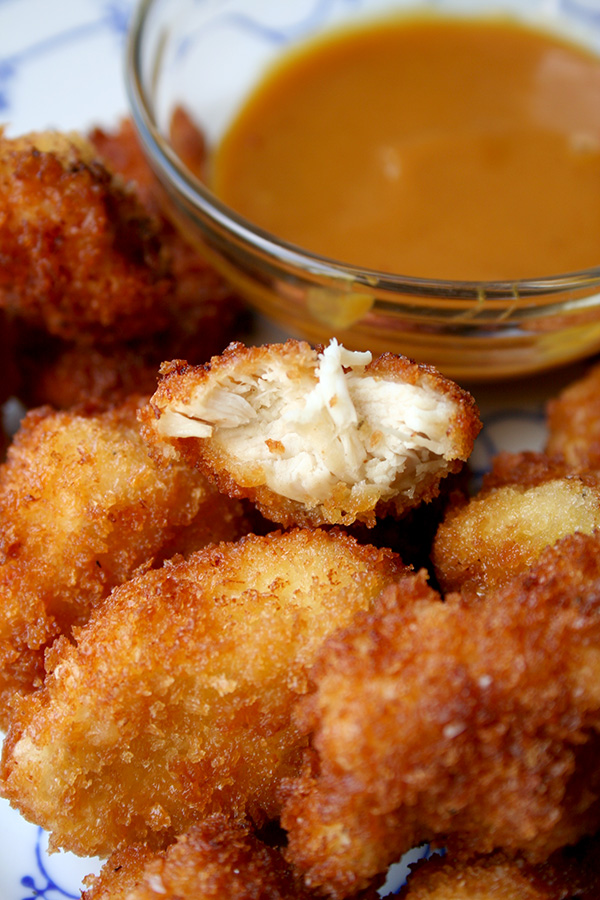 Homemade chicken nuggets
Adapted from Melissa D'Arabian
Makes 4-6 servings 
Ingredients
1/2 cup all-purpose flour
1 teaspoon salt, plus more for flavoring the nuggets after frying
1/4 teaspoon pepper 
2 boneless, skinless chicken breasts
1 cup bread crumbs 
1 large egg
1 tablespoon water
1 cup vegetable oil
Note: International readers may enjoy our handy metric conversion guide.
Step 1:
Cut the chicken into approximately 1 1/2-inch pieces.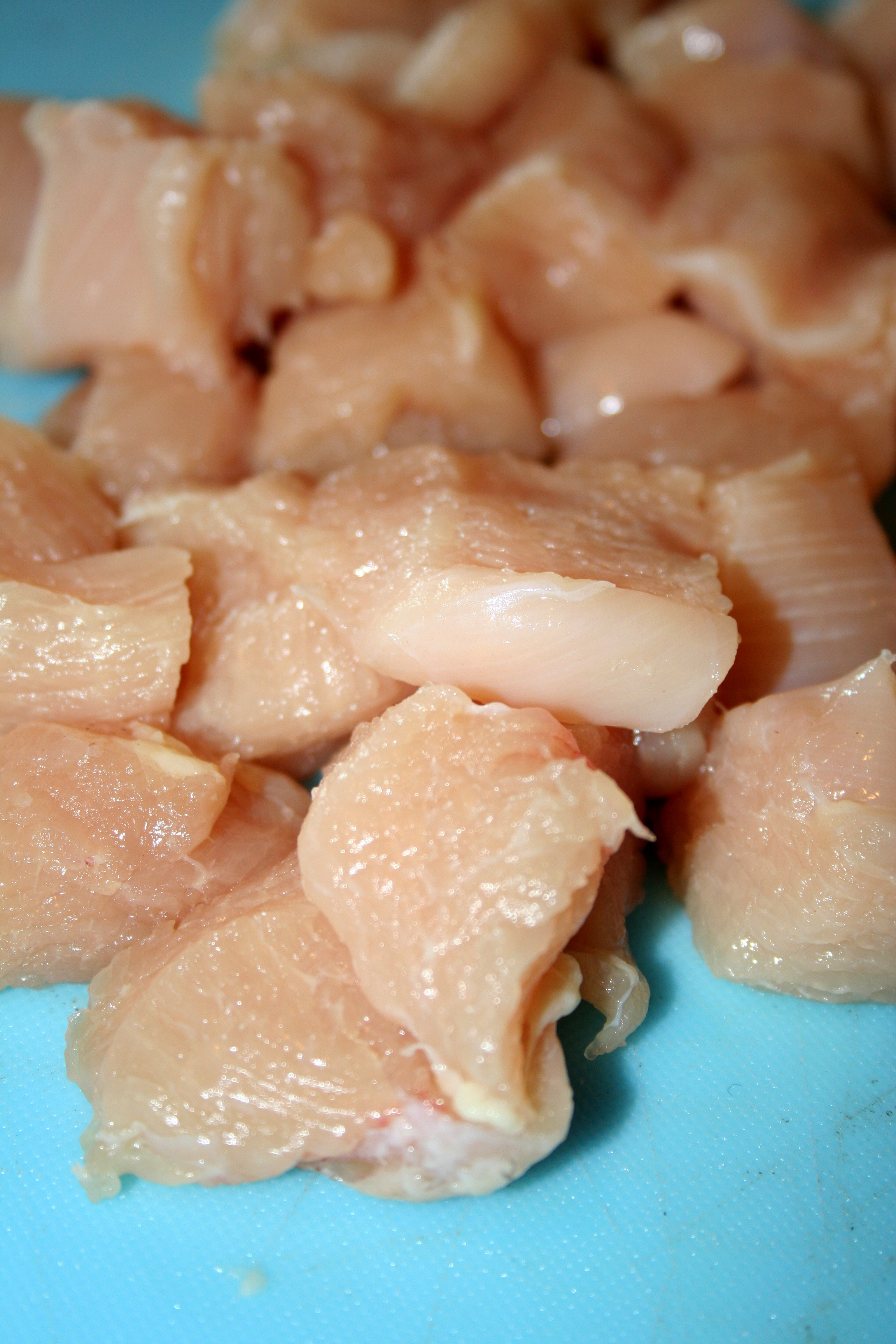 Step 2:
Place the flour, 1 teaspoon salt, and 1/4 teaspoon pepper in a resealable bag. Give it a shake to combine.
Step 3:
Working in a few batches, place the chicken pieces inside the bag and give it a vigorous shake to coat the pieces with the flour mixture. Place the floured chicken pieces on a clean plate.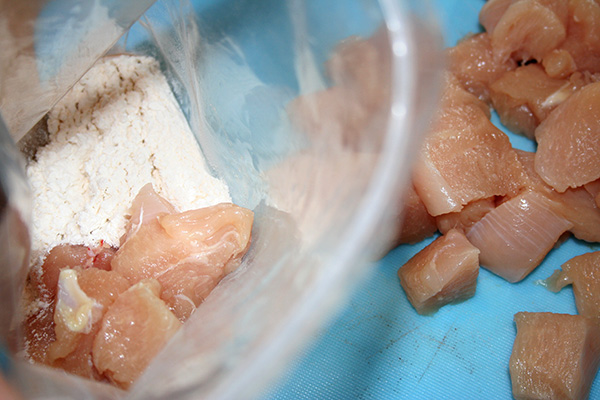 Step 4:
Get your mise en place. Place the egg and one tablespoon water in a shallow bowl, and mix it with a fork. Place the bread crumbs in another shallow bowl. Have another clean plate ready for the chicken pieces once coated.

Step 5:
One by one, dip the chicken pieces in the egg mixture, making sure to coat all sides. Then, dip in the breadcrumbs, making sure to coat all sides. If there are any dry spots, press the breadcrumbs in by hand. Transfer the coated chicken pieces to the clean plate.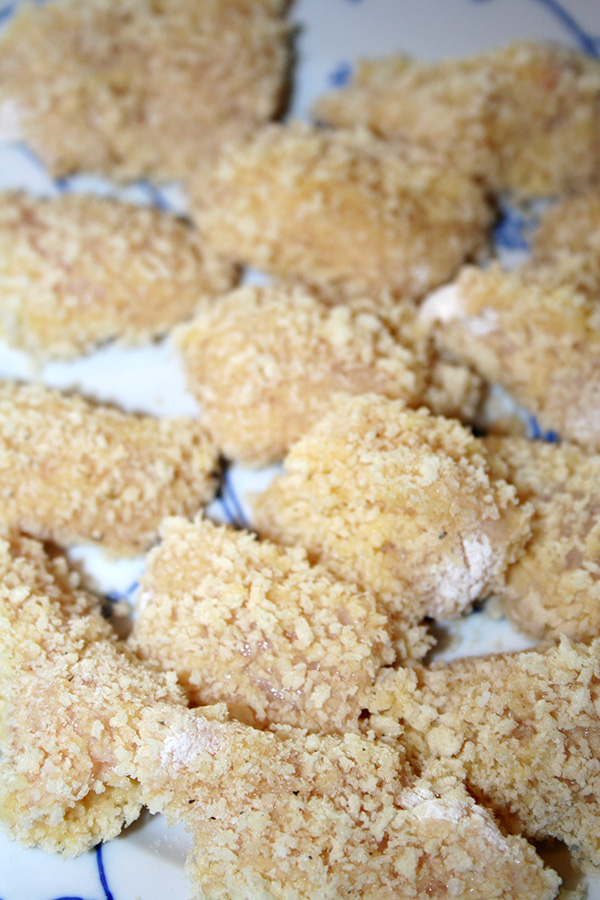 Step 6:
Once all of the chicken pieces are coated, place the vegetable oil in a large frying pan or cast iron pan. Heat it over medium-high heat. While it heats, place several paper towels on top of a clean plate and set it to the side.
Step 7:
Once the oil is hot, place as many chicken pieces in the pan as you can without getting too crowded (it's fine to work in batches). Fry until browned on the bottom, then flip and let them brown on the second side (approximately 3-4 minutes per side).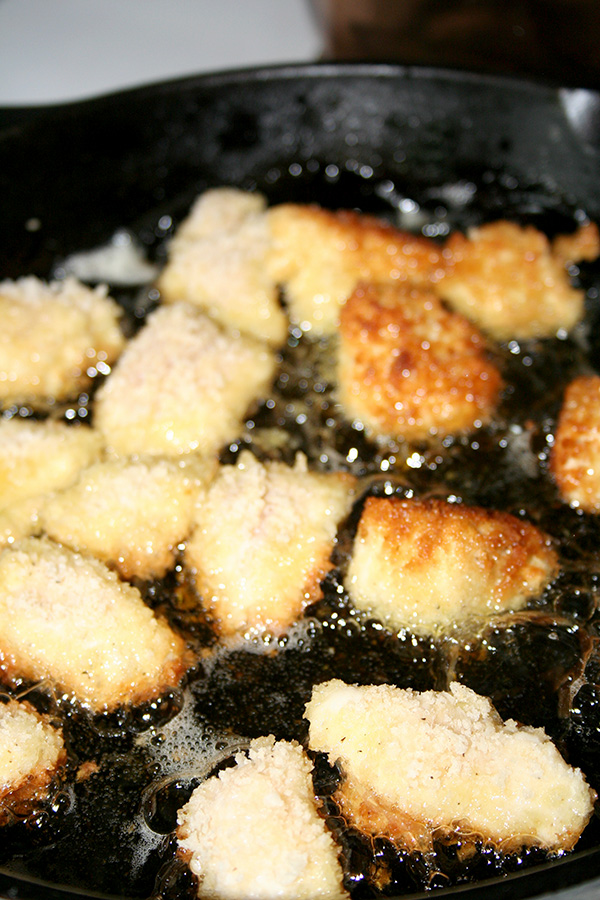 Step 8:
Use a slotted spoon or spatula to remove the chicken nuggets to the paper towel-lined plate. Add a little salt to taste while still hot.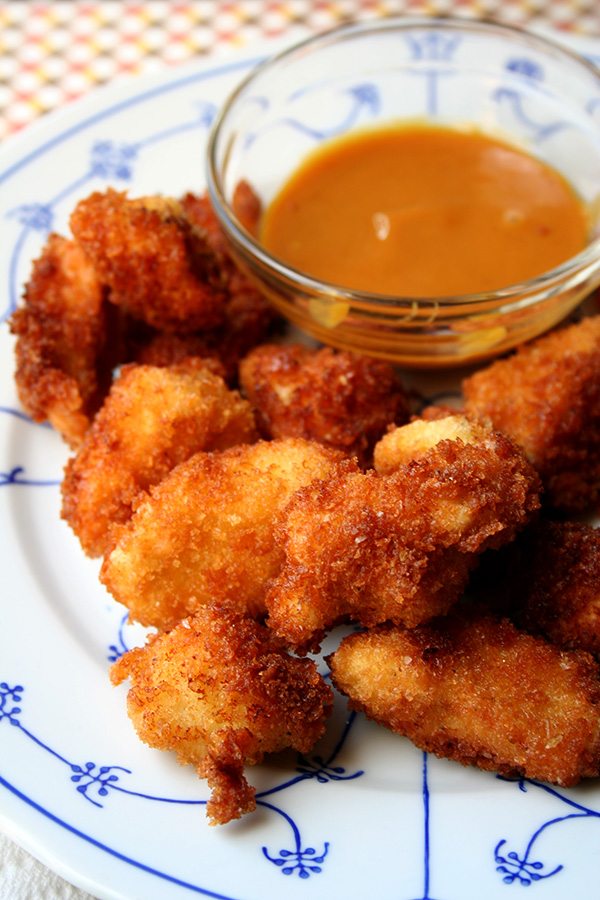 Serve warm. Enjoy!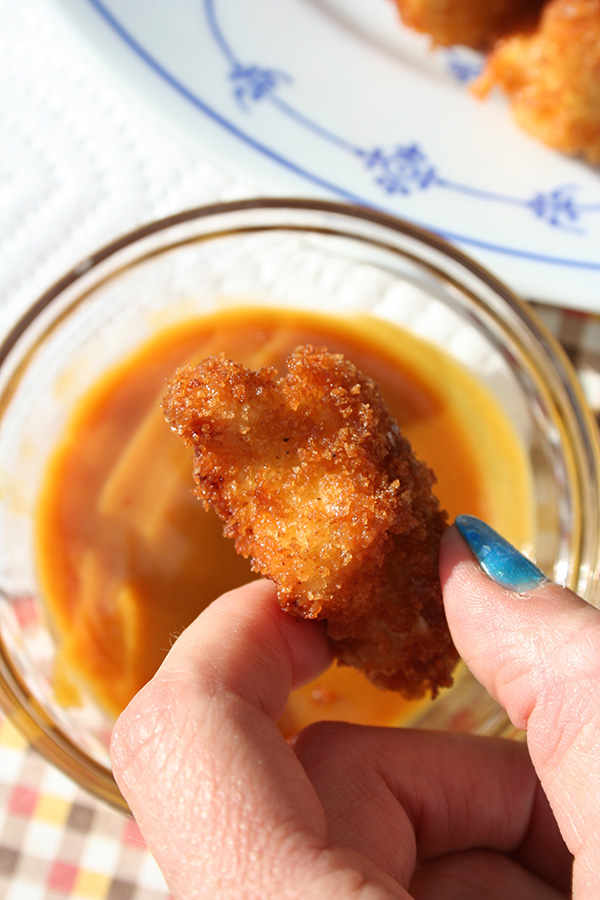 Recipe notes
These quick tips will help ensure that your nuggets taste like pure gold.
Oil for frying
This recipe calls for vegetable oil. You can substitute, but be sure to use an oil with a high smoke point. For instance, extra virgin olive oil, which is more delicate and susceptible to heat, will not work well for this recipe — it can scorch. 
Seasoning
If you want to jazz up your chicken nuggets with some seasoning, you can mix whatever spices you like, from chile pepper to a homemade za'atar mix, in with the flour, salt, and pepper in step 2 in the recipe. 
Sauces
Chicken nuggets are far better with dipping sauce. How about some homemade ketchup to really make your taste buds sing, or if you prefer mustard, there's a homemade version of that, too.