Easy and delicious…Whether you are in a need of a dairy-free milk replacement or simply curious about nut milk this recipe will convince you.
Make satisfying gluten-free baked goods you'll crave!
Learn the secrets behind homemade cookies, pancakes, quick breads and more. Enroll Here Now »
For the longest time we seemed like we were among the few families around us with no apparent food allergies. That is until one of the little ones in our house started complaining about his tummy hurting. It was persistent enough that he required a trip to the doctor. The doctor advised us to take him off dairy suspecting a possible allergy or perhaps his body just needed a bit of a dairy break.
My little one's initial smugness about his new "diet" quickly turned to tears when both sets of grandparent's served up pizza during our visits that first dairy-free weekend. Through tears he lamented the new restriction until I offered a bowl of fresh berries. That seemed to ease the sadness until the drive home when he really started to think about all he could no longer eat.
"Rather than thinking about what you can't eat, I like to think about all the good things that you CAN eat." I told my sad boy.
That night I went home to set out to make my first batch of almond milk.
"You can make milk out of nuts?" He asked in complete disbelief.
"You can." Or so I had heard. I had never needed to make milk of any kind, so I never bothered.
I had finished making the milk just as he was running out the door to school the next day.
"Here, try this!" I called, eager to show him that life can still be delicious.
He took one sip.
"Mmmmmm! It tastes like chocolate milk!"
Now, I'm not sure where the chocolate taste is coming from but I think he just associated this almond milk with something familiar. Something else he loved — chocolate milk.
He left for school that day with a smile on his face, not thinking about all the things he could no longer enjoy but eager to try new tastes.
I'm not sure if he has to be completely dairy-free going forward. The answer is still unclear, but in the meantime we are using the restriction as a way to think creatively, try new things and we are making batch after batch of this toasty and lightly sweet almond milk.
Toasted Almond Milk
1 generous cup whole almonds
6 cups water, divided
Scant 1/2 teaspoon sea salt (I like mine with a good punch of salt as it rounds out the flavor nicely but you can start with 1/4 teaspoon and add more if you'd like)
1 -2 tablespoons honey or natural cane sugar, depending on desired level of sweetness
1/2 teaspoon vanilla extract
Step 1:
Preheat your oven to 400 F.
Step 2:
Scatter the almonds on a baking sheet. Roast for 7 to 10 minutes or until the color deepens and they smell nutty and roasted.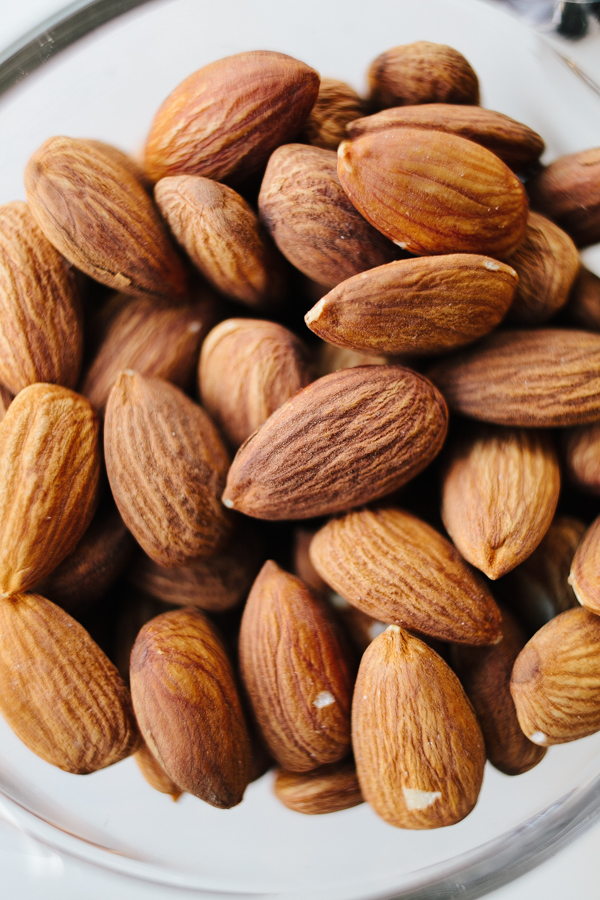 Step 3:
Let cool on the baking sheet.
Transfer the cooled almonds to a container with a lid then top with two cups water. Let the almonds soak overnight or up to 24 hours.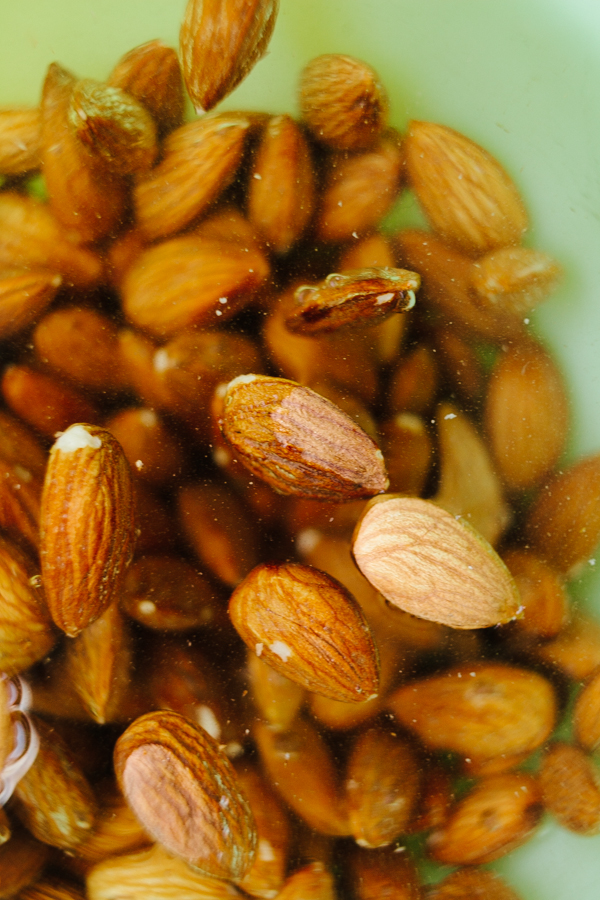 Step 4:
Drain the soaking liquid then transfer the almonds to a blender. Add the remaining 4 cups of water, salt, honey and vanilla extract.
Step 5:
Blend, first on low then increase the speed to high. Blend for 2 to 3 minutes until creamy and no large bits of nuts remain.
Step 6:
Line a mesh strainer with two layers of cheese cloth. Place the strainer on top of a large bowl or sealable container.
Step 7:
Pour the almond milk through the cheese cloth. When a large amount of the nut pulp collects gather the cheese cloth and give it a good squeeze. Remove the pulp (you can save it to use later or throw it out) then continue to strain the rest of the almond milk.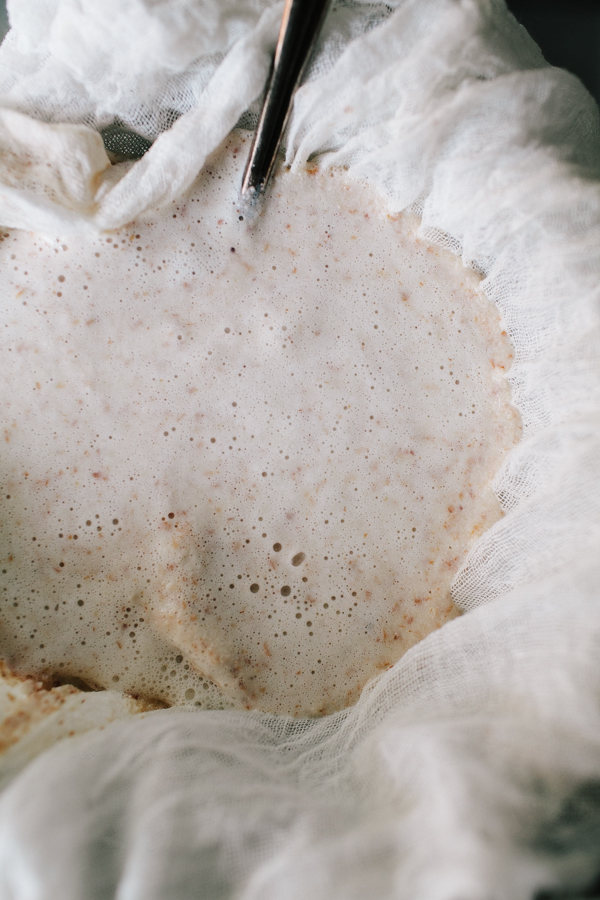 Step 8:
Taste and adjust seasonings to your liking. Chill until ready to enjoy.