When it comes to cozy holiday gifts, nothing answers the call quite like socks. And store bought socks? We all know they don't measure up. So to help you stuff everyone's stocking with toe-riffic gifts, we're rounding up the season's best ready-to-knit sock kits.
Each of these sock kits includes a downloadable pattern plus perfectly-paired yarn — all that's missing is you!
Atlantic Current Socks Knitting Kit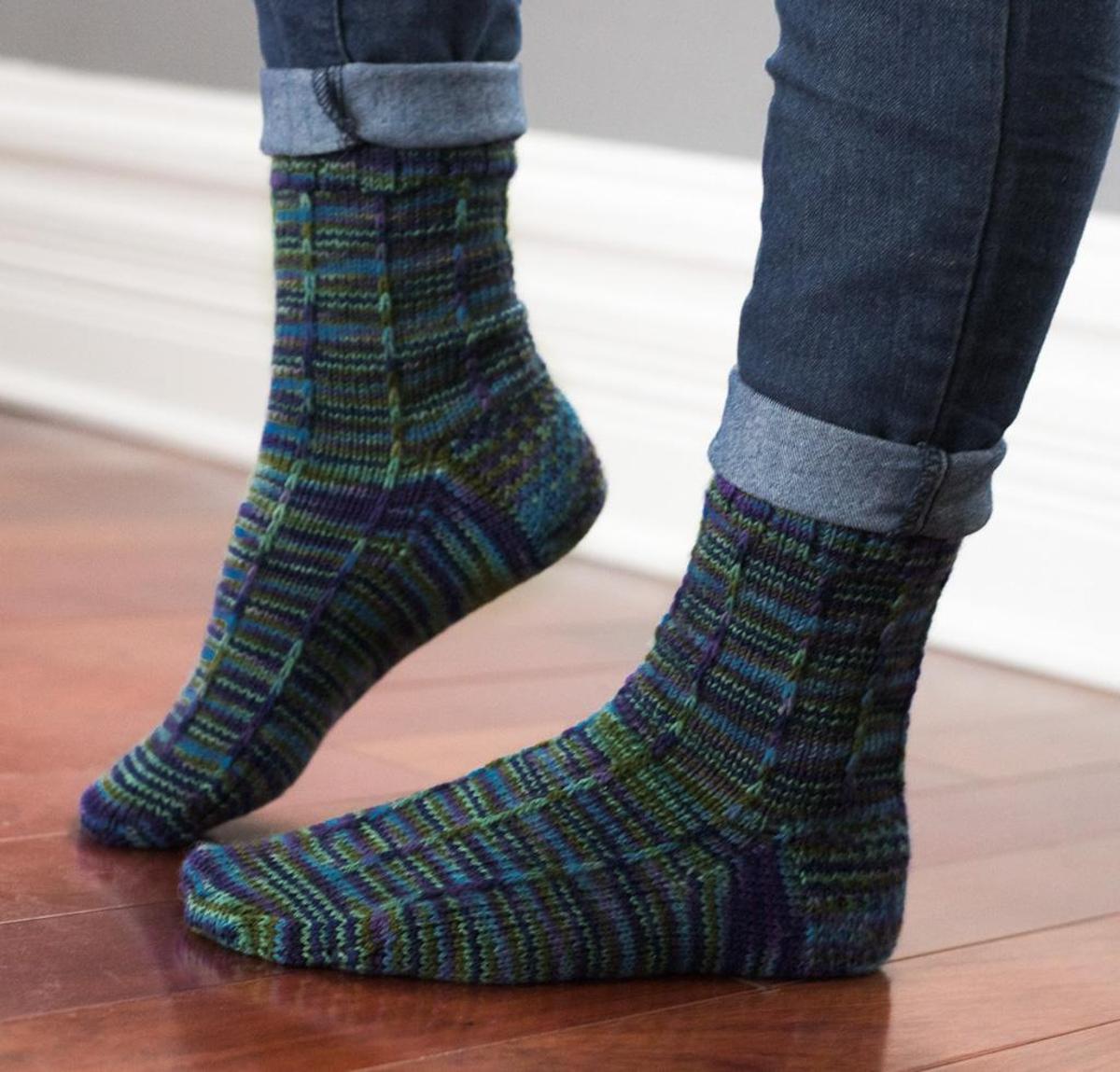 An eye-of-partridge heel? Yes, please!
Brocade Socks Knitting Kit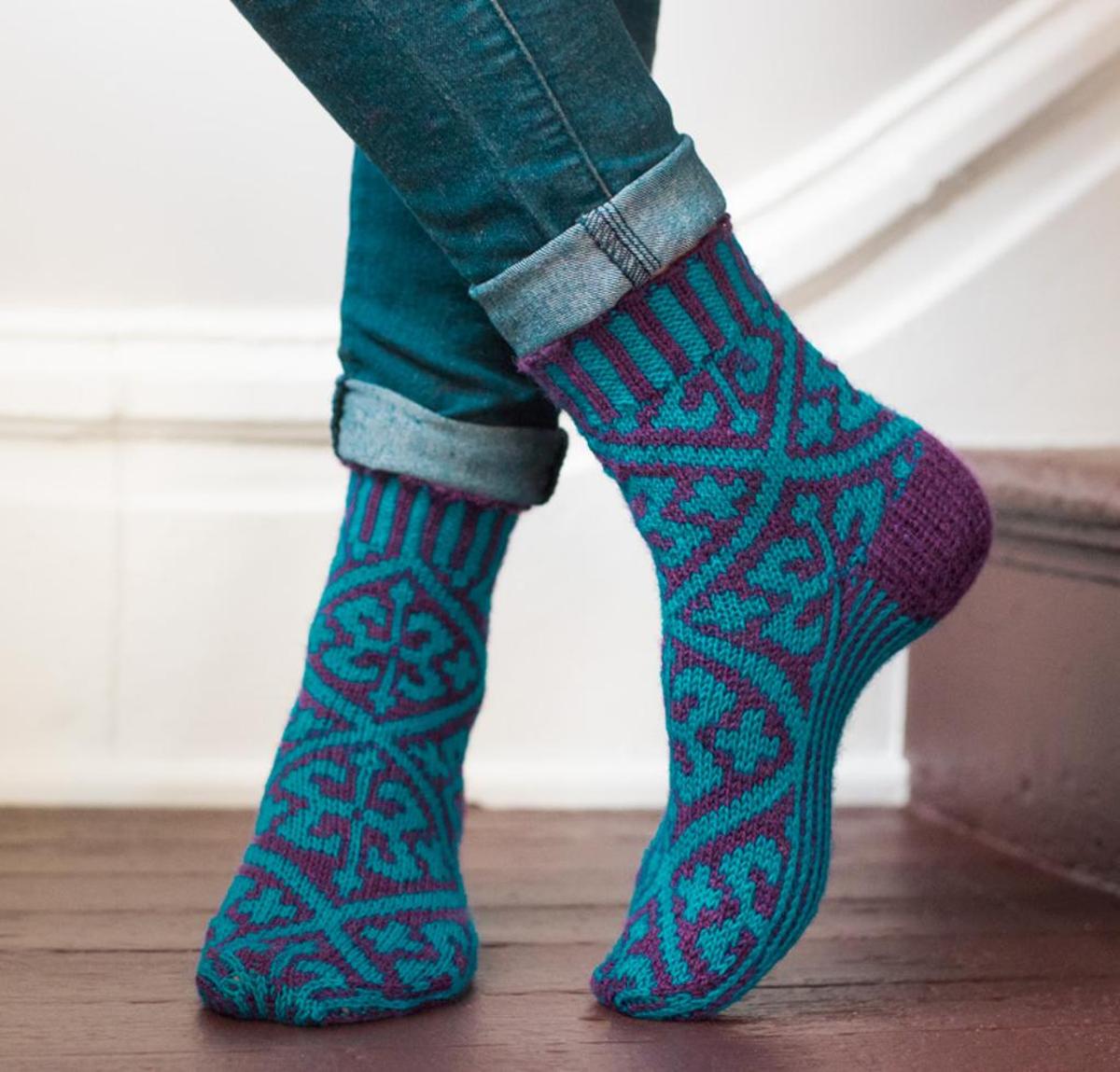 The choice is yours: Knit the cuff long or short.
Turvey Topsey Socks Knitting Kit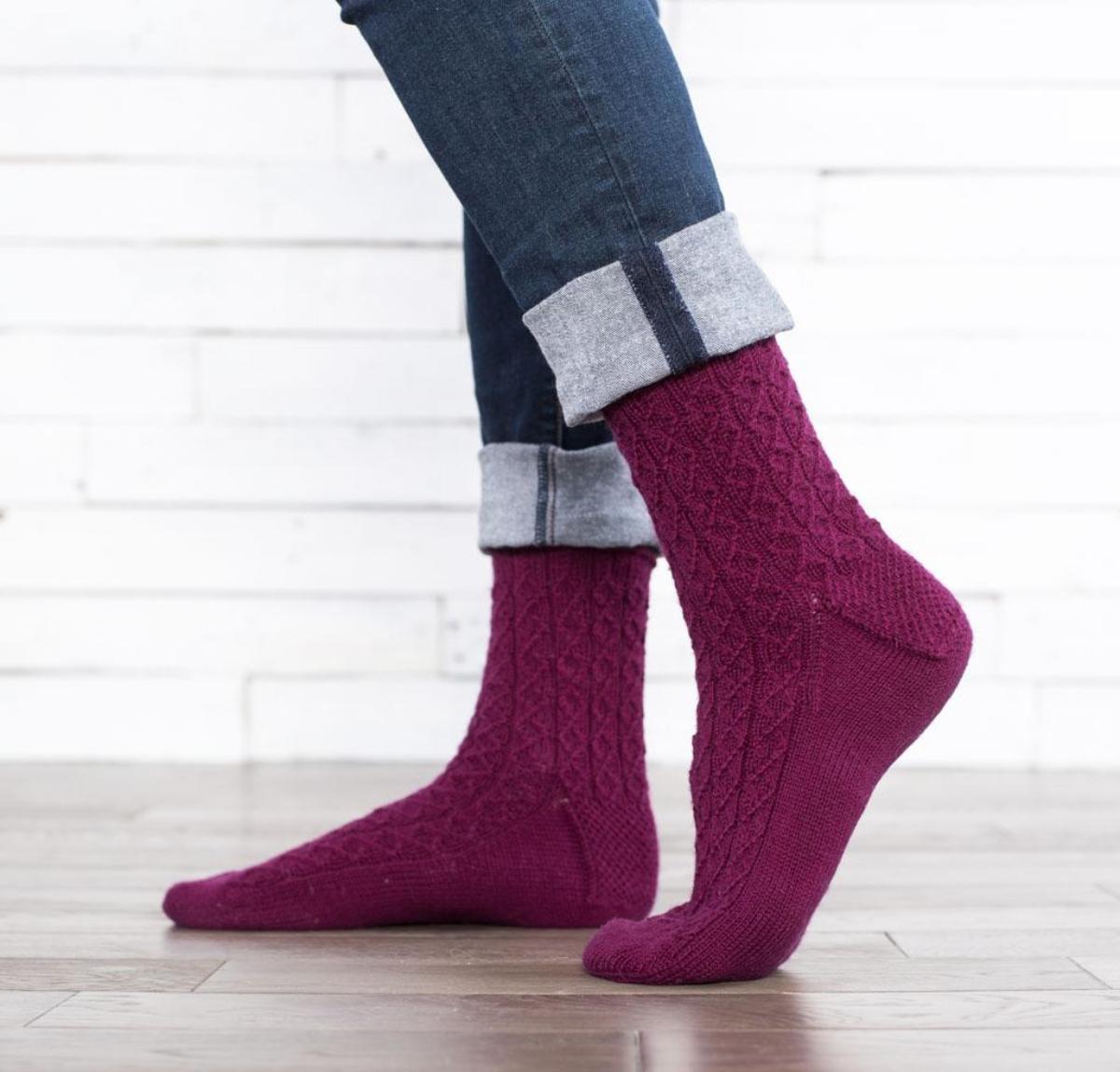 Knit one sock toe-up and the other cuff-down — you'll never get bored!
Step Dance Socks Knitting Kit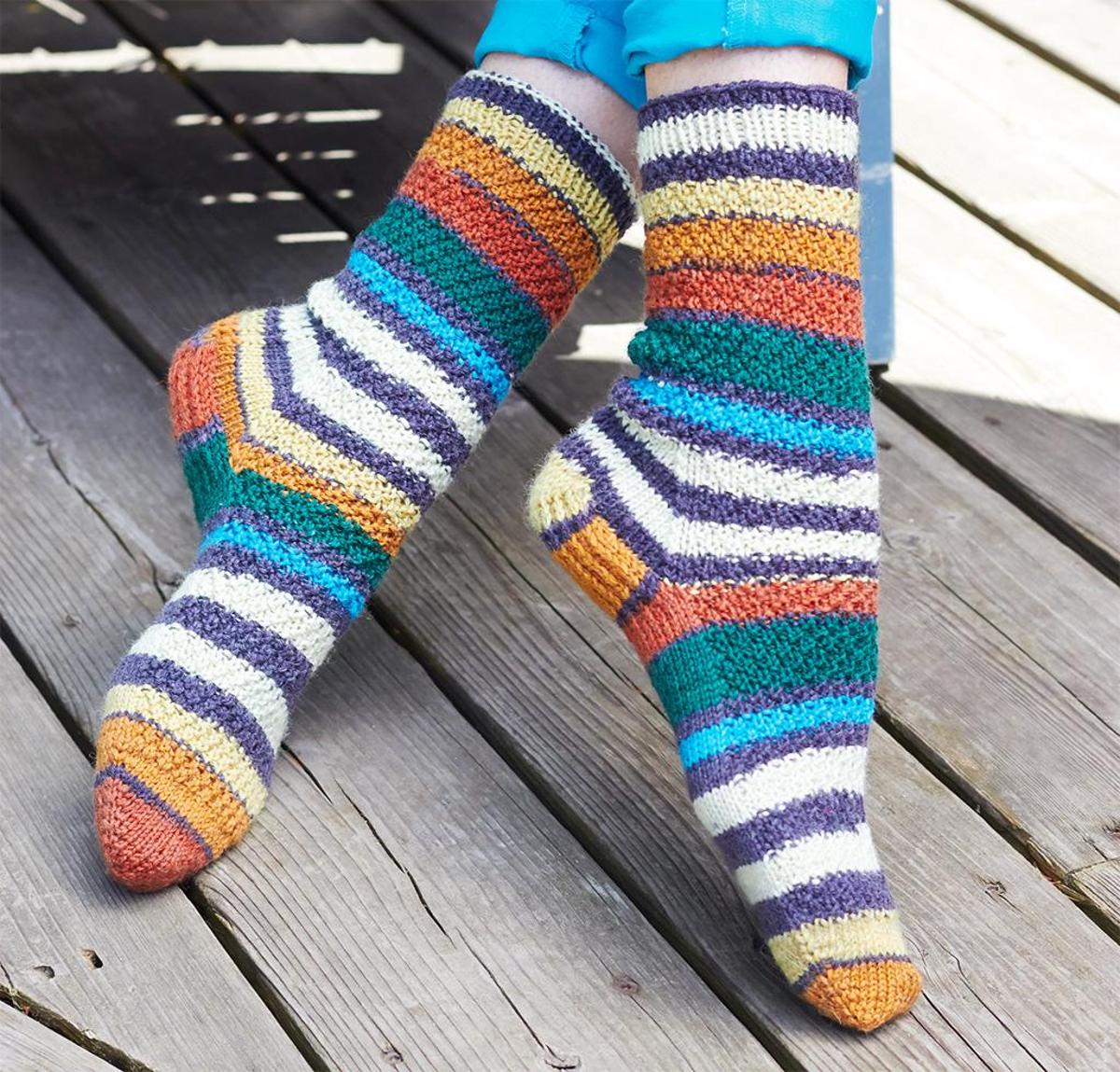 Self-striping yarn makes this colorwork a breeze.
Blossom Branches Socks Knitting Kit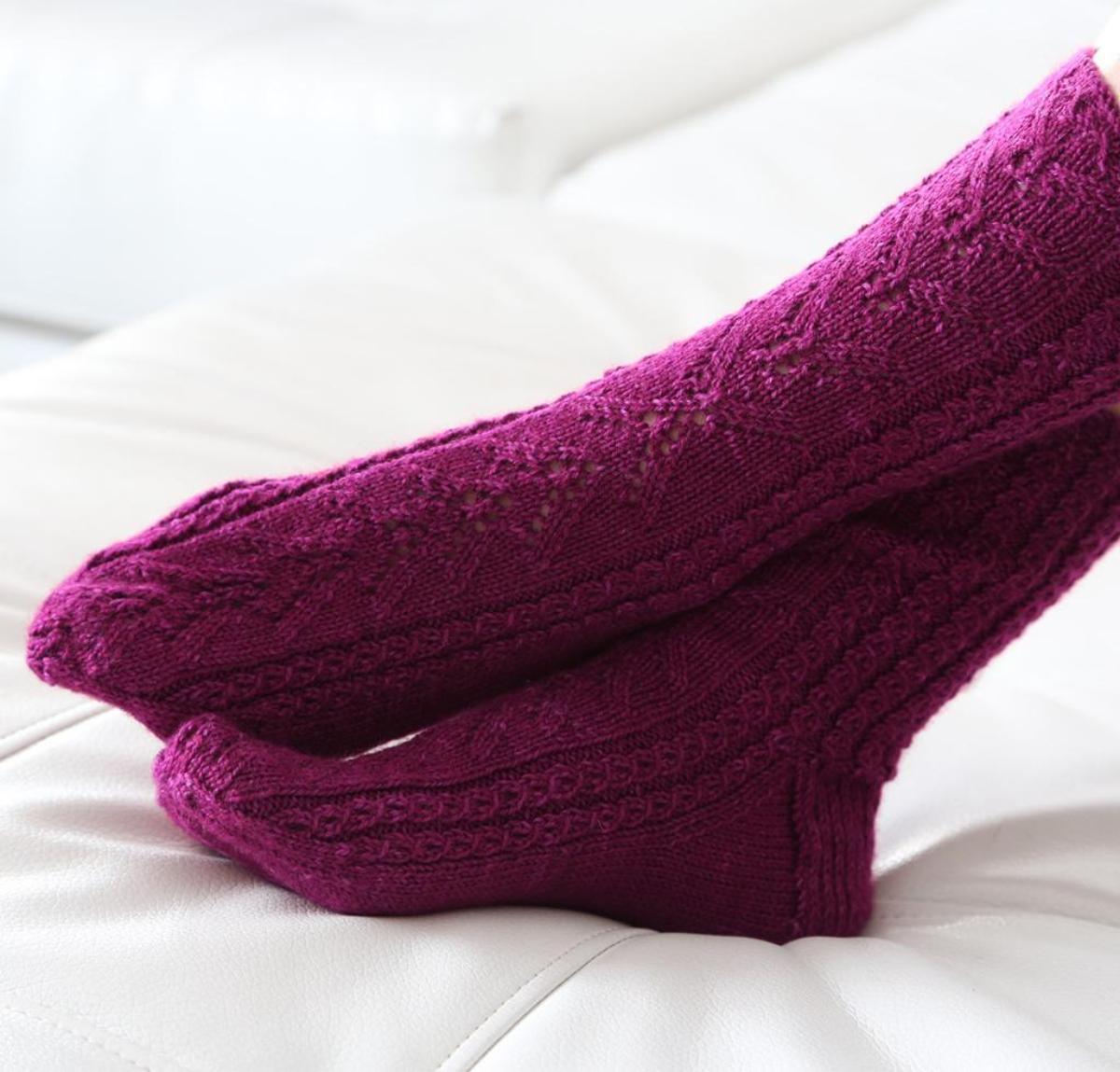 Add a little lace!
Hofner Sock Knitting Kit