The holidays are creeping up on us, and if you're planning to make a lot of gifts this year, now's the time to start planning — and maybe even start stitching.
Every year I say that I'm going to start early. I usually crank out a pair of socks for my dad by September, but when November suddenly appears I find that I don't have any other completed projects, much less a plan for them.
Let us help you get organized this year!
Follow our step-by-step plan to help you budget both your time and your money as the insanely busy holiday season arrives.
Step 1: Start a list.
Who are you making holiday gifts for? Write the lucky folks' names down. (This list may change later based on your timeline, so it's not set in stone. It's just a good starting point.)
Step 2: Choose projects.
Now's the time to decide what you want to make for each person on your list. Fast projects or time-consuming ones? Something small like mittens or something large like a sweater? Little projects like the Holiday Mug Shrug kit above are my go-to for most people on my list. Decide based on how much time you want to devote to your holiday knitting.
This list might change later, too, once you take a look at your timeline. For now, just try to think realistically in terms of the time you want to commit.
If you can't decide what to make, check out some of these helpful gift roundups:
Step 3: Plan a timeline.
Give yourself some deadlines so you can finish the projects in time. Be realistic and start small. For instance, you can commit to working up a skein a week or maybe even one project per week if you're working with small gifts.
After planning your timeline, you might even downsize a couple of projects. For example, your uncle would love a sweater, sure, but is there time? If not, perhaps a nice pair of mittens are in order!
If you're finding that your list is too long or is overwhelming, trim it so that you're only making gifts for a small group of people. (You haven't seen your cousin in decades, so it's probably safe to remove her from the list. Does she even know that you're a yarn whiz?)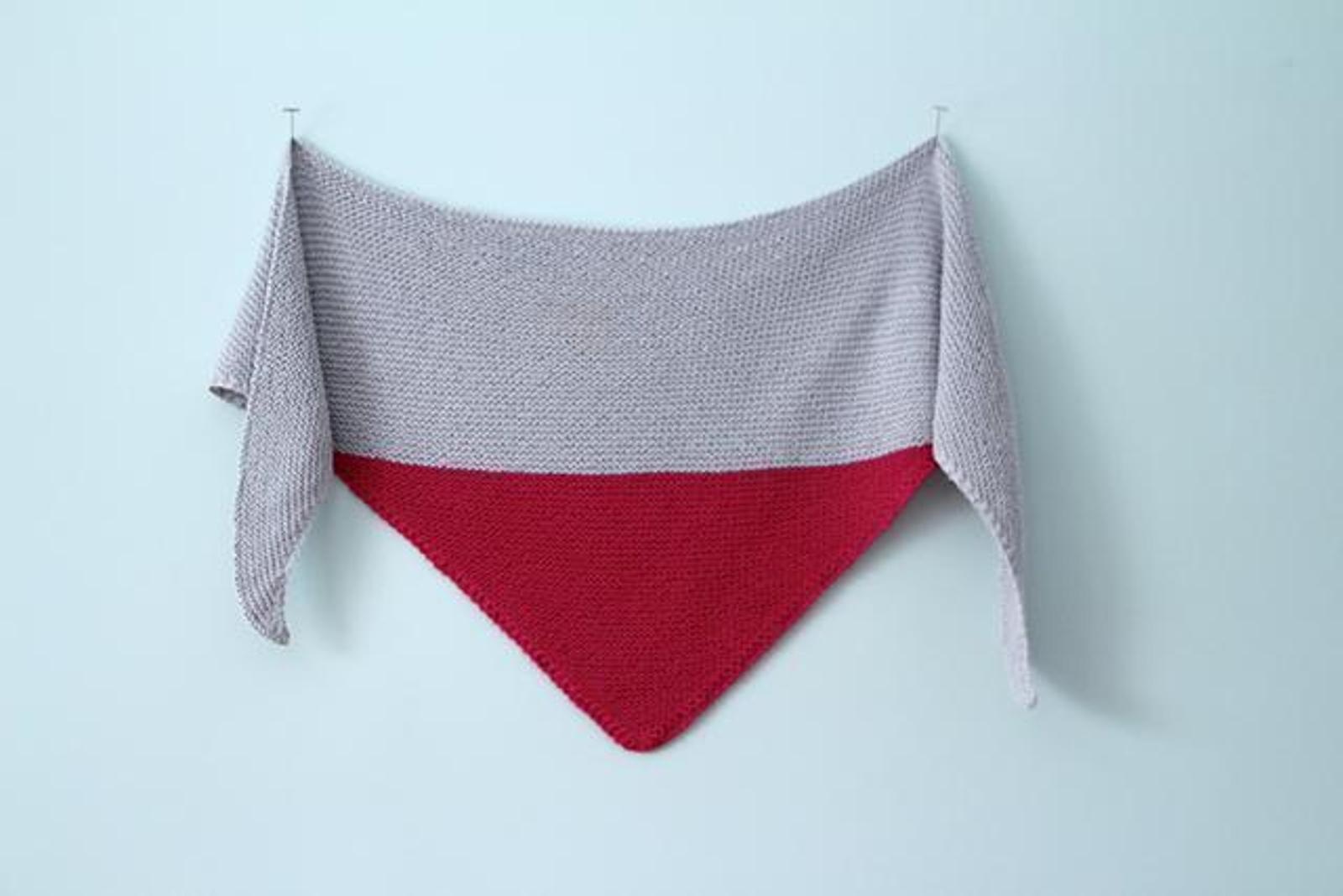 Photo via Bluprint member Knitwise, Purlwise
Step 4: Check your stash.
Holiday crafting can be really expensive, so check your stash to see if you have anything you can use to knit some of the gifts. If you don't have large quantities of a specific yarn, you can combine different yarns to create colorful projects with stripes or color blocking. The free Colorblock Shawl shown above is a good example of stretching your stash to go a long way!
Step 5: Buy needed yarn.
If you don't have what you need in your stash, it's time to go shopping! Not everyone enjoys hand washing and blocking handmade items like some of us do, so keep care in mind when you're choosing yarn for friends and family.
If you're planning to buy a lot of yarn but don't have room in your budget, plan to buy the project yarn over a long period of time.
Step 6: Start stitching!
Consult your timeline and start knitting! Stick to the deadlines you created in your timeline to make sure you have plenty of time to enjoy the holidays without panicking. And hey, if you run out of time, you can always gift your friends a Bluprint class.
Do you have a plan for your 2017 holiday knitting? When do you typically start knitting? How many friends and relatives receive handmade gifts?