Here's one thing I find difficult about giving gifts to fellow knitters: I want to give them something handmade, but it feels weird to make them something knitted. For me, handmade knitted gifts are usually reserved for those who appreciate them but don't know how to knit (ahem, Mom).
One solution for giving gifts to knitters? Buy them the materials they can use to make it themselves! No matter what level your knitting friend is, check out this list for gift ideas that are sure to inspire.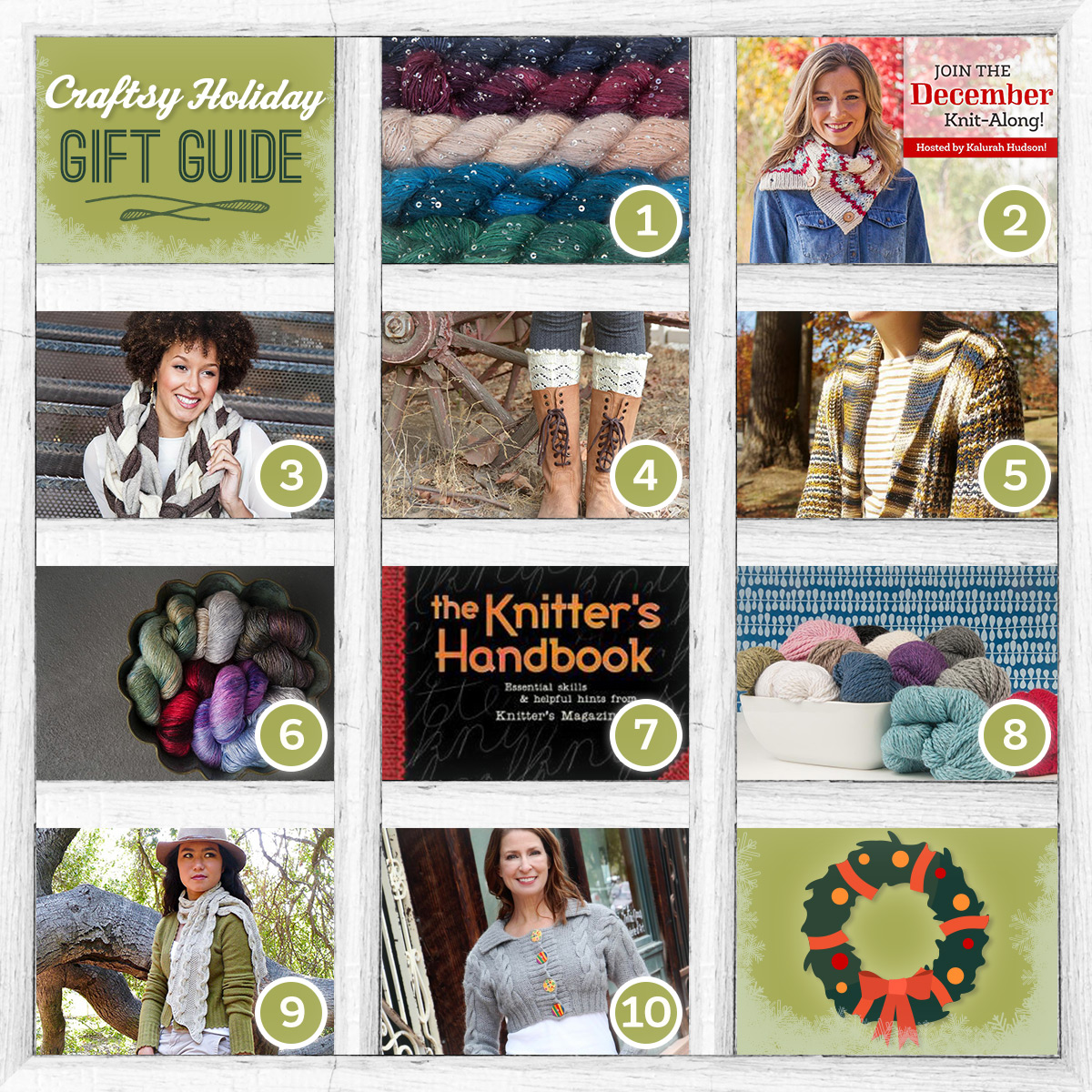 [box type="shadow"]
Love everything featured here? Enter here for a chance to win it all in our knitting gift giveaway!
That's right! One lucky winner will be selected to win a gift package containing every item listed here — that's over $150 of the best knitting items this season! Click the button below to enter!
Enter here! >>
[/box]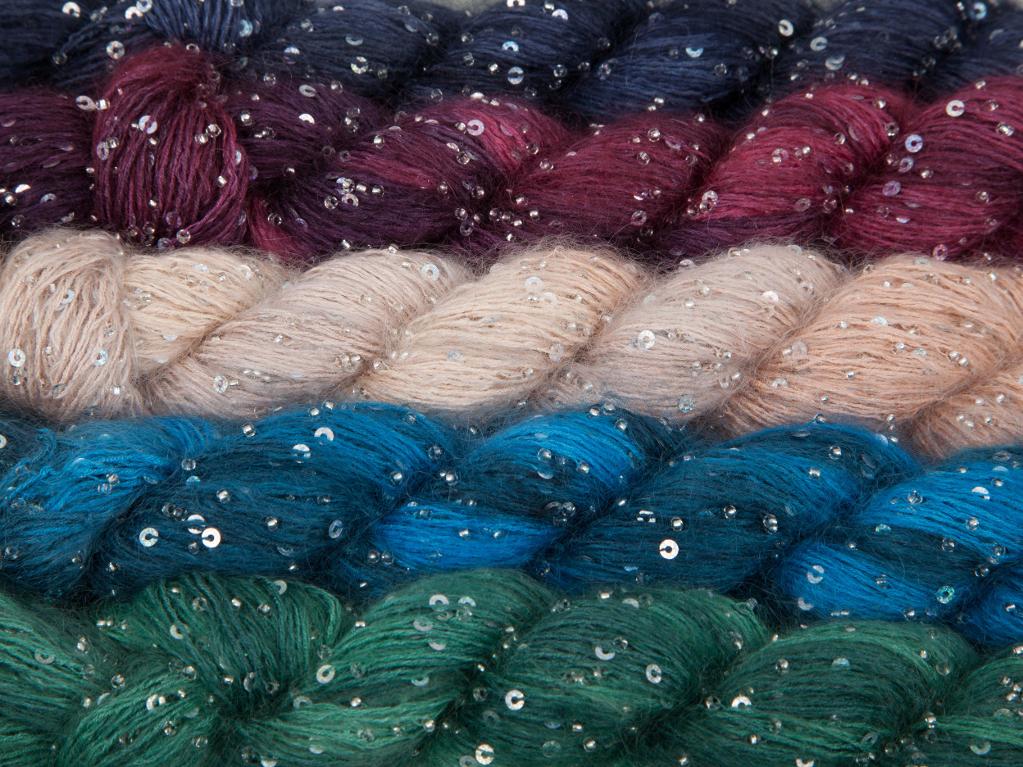 1. Artyarns Beaded Mohair and Sequins Yarn
Silk and kid mohair? It's any knitter's dream. Gift this luxurious yarn to knitters who love delicate shawls and scarves. Not sure what your knitting friend would make with this? When you buy the yarn, you'll be automatically enrolled in the Beaded Mohair & Sequins Pattern Collection, a collection of five patterns designed by Artyarns founder Iris Schreier.
Get the Artyarns Beaded Mohair and Sequins Yarn here.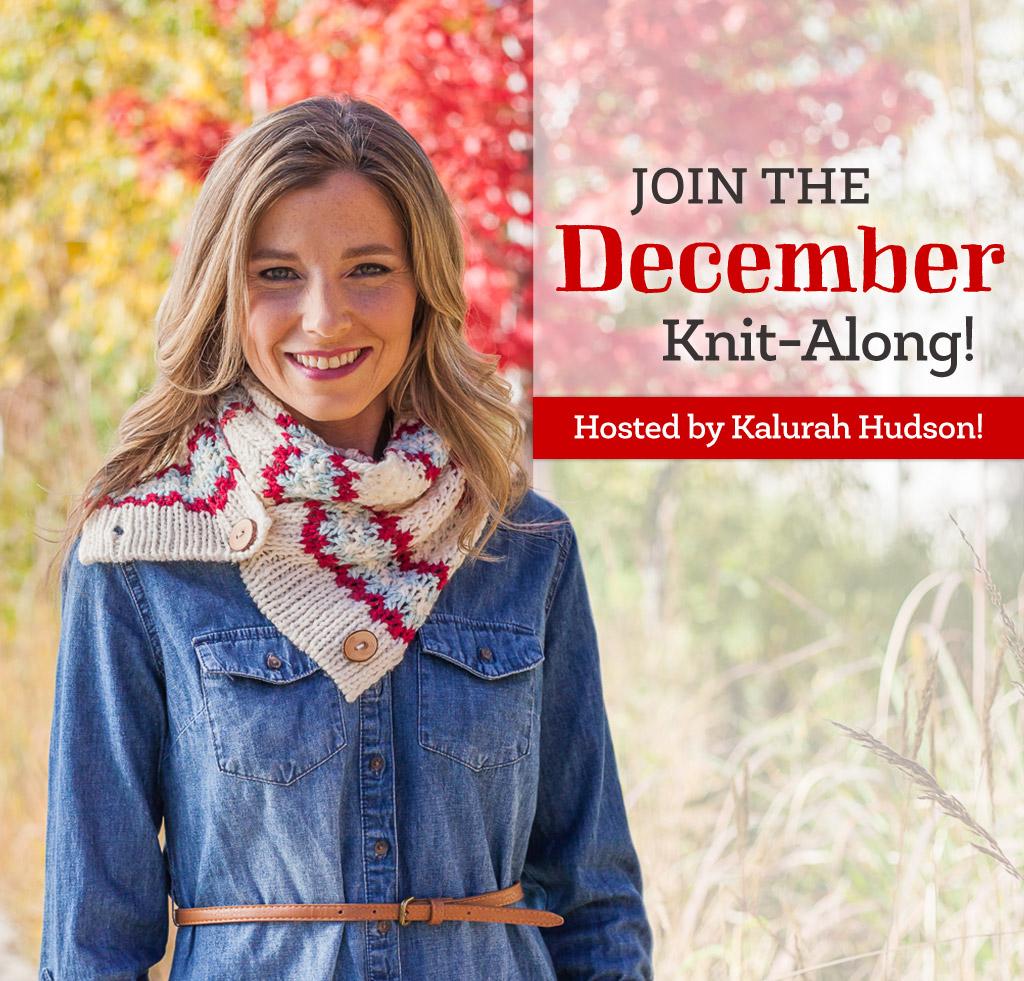 2. December Knit-Along
Enroll your knitting pal in our December Knit-Along, where knitters will make a beautiful holiday scarf. The knit-along includes yarn and buttons for making a scarf, plus a video workshop that walks step-by-step through the project. The best part of knit-alongs, I think, is the access to discussion about the pattern with other knitters. You'll get tips for making the pattern and techniques easier, and you'll be able to share your own tips with other knitters. Knit-along members might even meet a new knitting friend!
Join the December Knit-Along here.

3. Felted Bristol Braided Scarf Kit
This kit is for the knitter who likes fashion and function. I love that the scarf is made from neutral colors, so it matches nearly everything. There is some felting involved after the knitting is over, so consider this for knitters who are anxious to give felting a go.
Get the Felted Bristol Braided Scarf Kit here.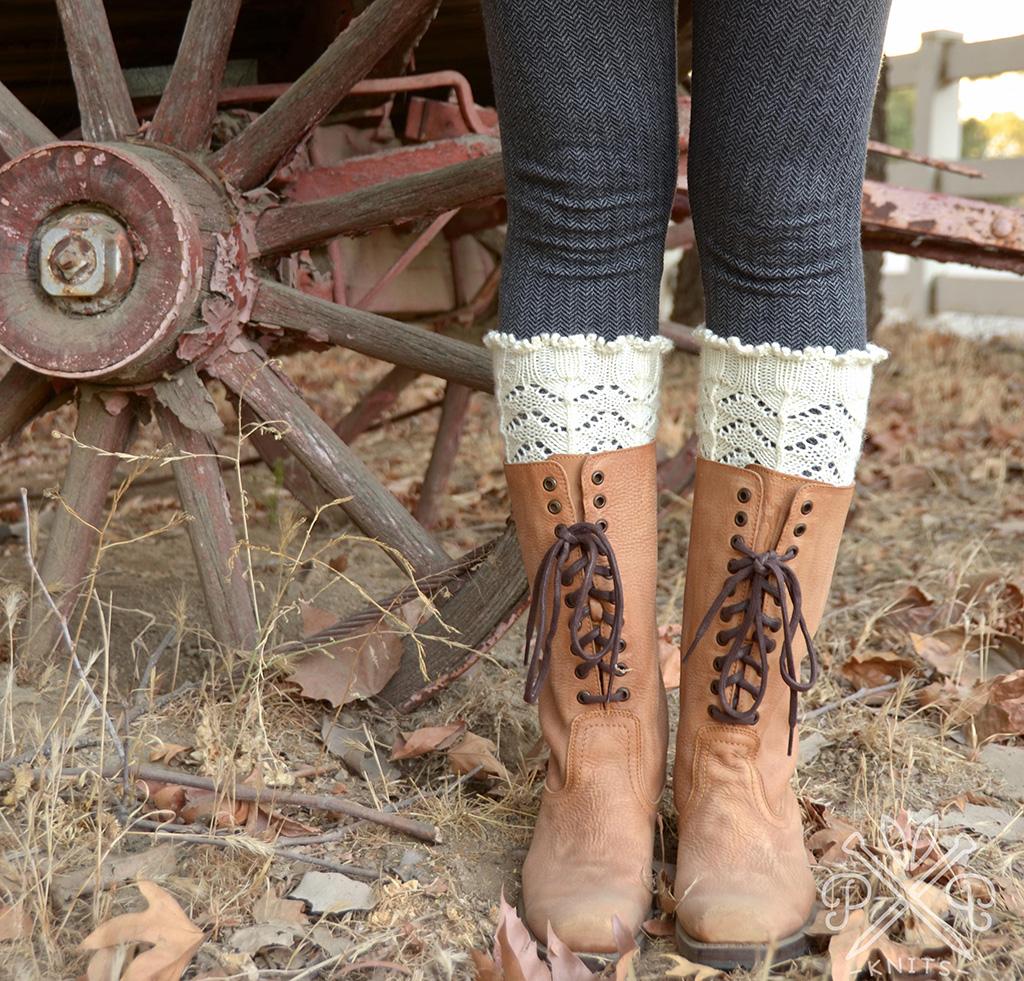 4. Asheville Boot Liners Kit
No sock skills needed for this kit! Have a knitting buddy who loves to wear boots? This kit comes with everything she needs to knit a pair of boot liners that dress up boots without all the bulk of leg warmers or knee socks. It's also a good chance for your friend to practice those pretty yarn overs.
Get the Asheville Boot Liners Kit here.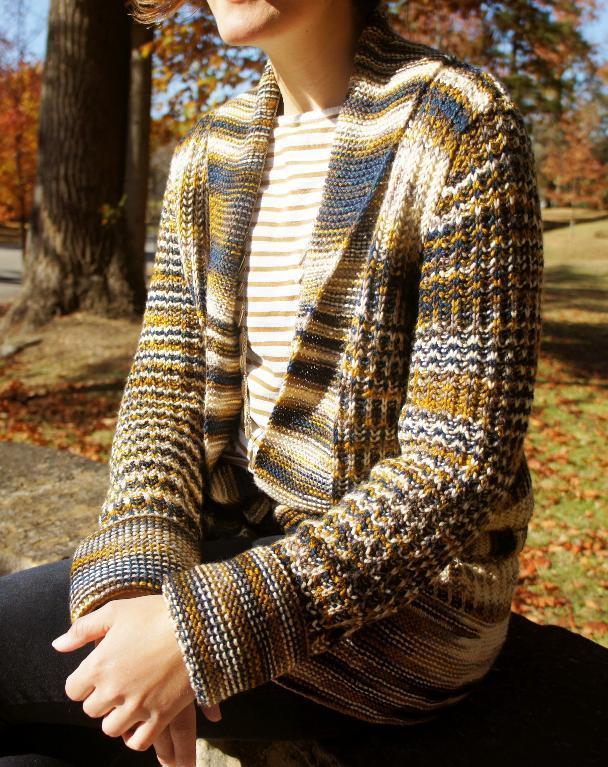 5. Sazerac Sweater Kit
Sweater kits like this are a great gift for knitters who don't have a lot of time to shop. Everything they need is right here; all they need to supply are knitting needles! I love the texture and cozy shawl collar on this Sazerac Sweater.
Get the Sazerac Sweater Kit here.

6. Artyarns Ensemble Light Yarn
Two words are all you'll need to convince you to buy this yarn as a gift: silk and cashmere. The fiber, paired with these gorgeous colors, is enough to make any knitter drool with delight. Not sure what your knitting friend would make with it? Give some inspiration along with it! Every purchase of the yarn comes with the Ensemble & Rhapsody Light Pattern Collection, six patterns designed by Artyarns founder Iris Schreier that are made with the Ensemble Light in mind.
Get Artyarns Ensemble Light Yarn here.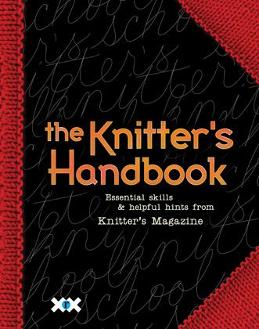 7. The Knitter's Handbook: Essential Skills & Helpful Hints from Knitter's Magazine
Replace every knitting technique book on your friend's shelf with this one comprehensive guide to knitting. There are even blank pages in the back of the book in case you want to add your own notes.
Get The Knitter's Handbook: Essential Skills & Helpful Hints from Knitter's Magazine here.

8. Cascade Baby Alpaca Chunky
Two things make this yarn a great gift: It's chunky so it knits up quickly, plus it's one of the softest yarns around. Buy several skeins for your favorite knitter and look forward to seeing lots of cozy, lofty winter accessories made from it.
Get the Cascade Baby Alpaca Chunky yarn here.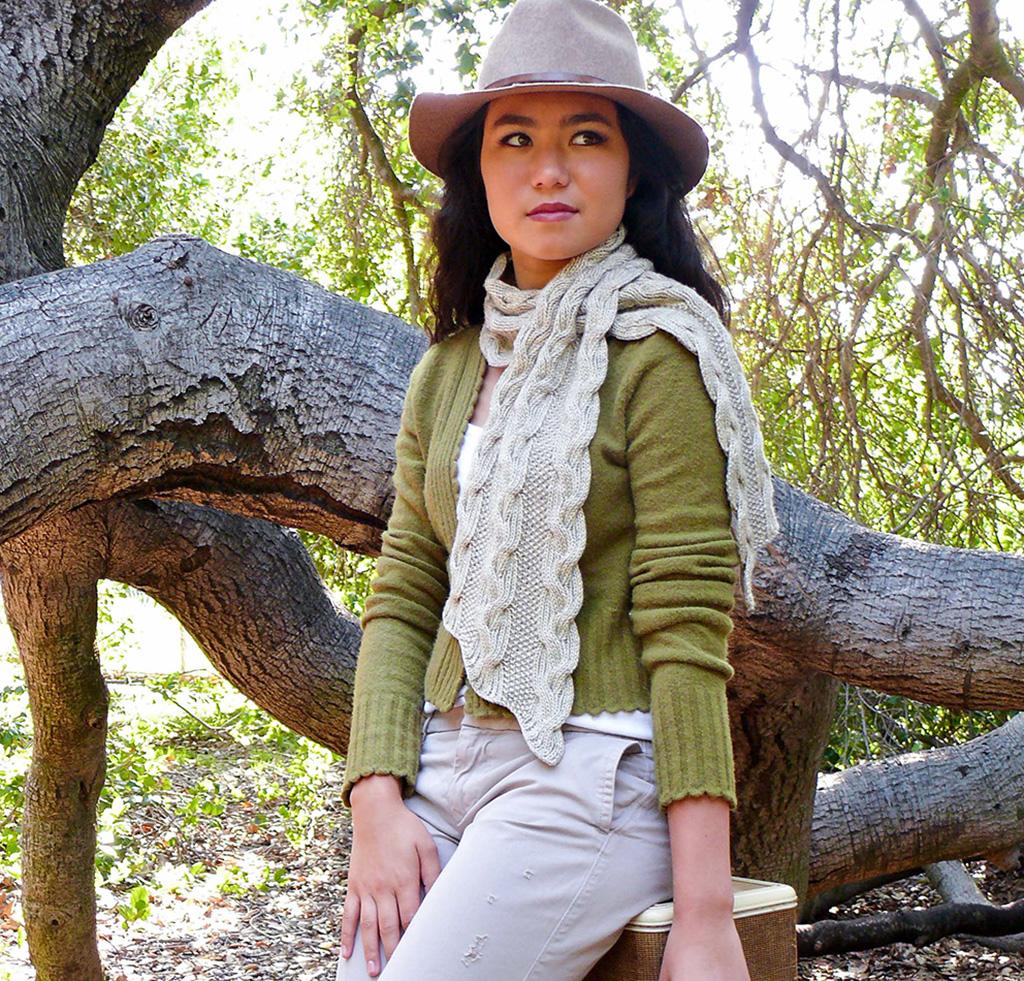 9. Monarch Scarf Kit
Know a knitter who likes to play around with cables? This Monarch Scarf Kit would make them very happy! The dreamy merino wool is great for fall and winter.
Get the Monarch Scarf Kit here.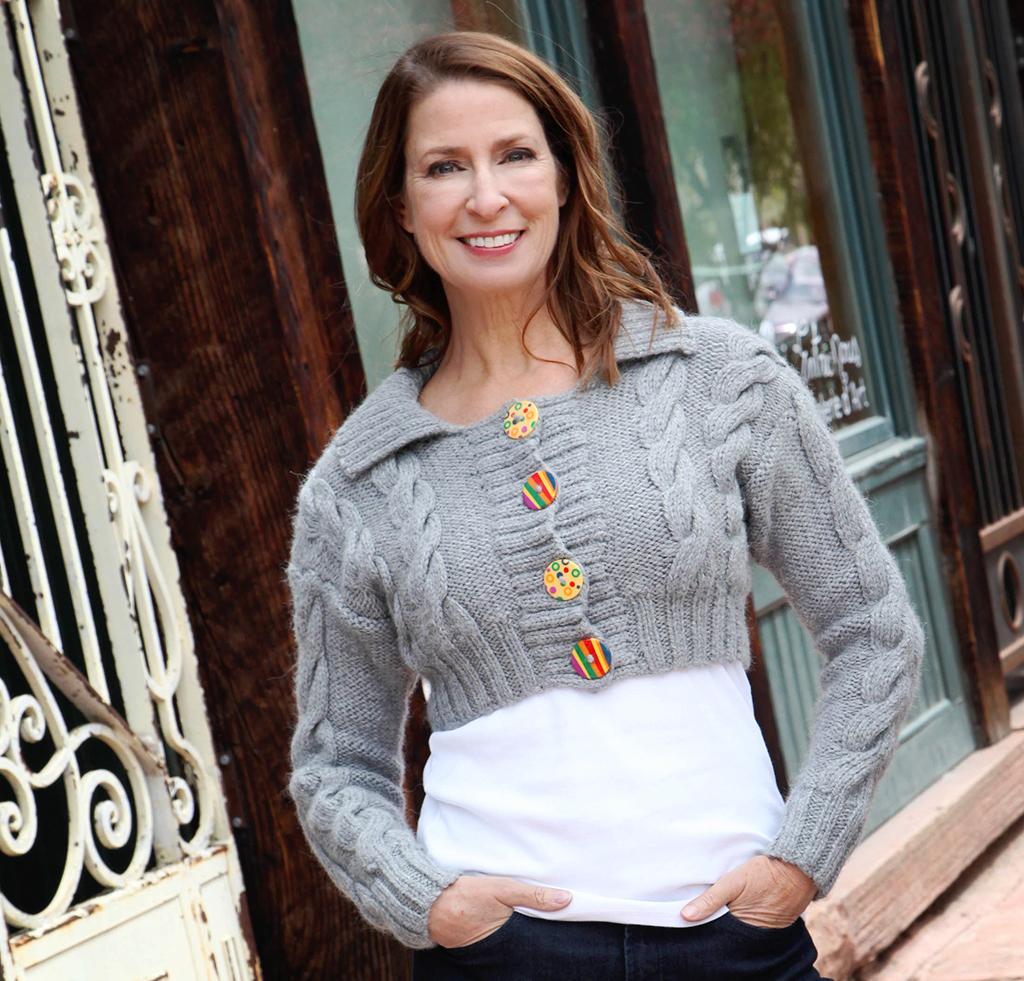 10. Chunky Cabled Jacket
This is the ideal shrug — perfect for throwing over a simple T-shirt to make an adorable winter outfit! Knit with lovely Cascade 220 yarn, the simple cable twist design is just as stylish as it is cozy!
Get the Chunky Cabled Jacket Kit here.
[box type="shadow"]
If you want to gift supplies or a kit, here are steps to follow:
1) Purchase early to allow time for shipping!
2) Ship your order to yourself
3) If buying a kit, check to see if the pattern ships with the kit or is a digital download (you'll see at the bottom of the kit page). If it's a digital download, you can download and print the pattern from your Pattern Library.
**Be sure to include a printed copy of the pattern in your package!**
4) When you receive your order, personalizing your gift before sending it to the recipient:
5) Gift it! Ship to the gift recipient or save it for placing under the tree.
[/box]
What handmade holiday gifts are you knitting this year? Have you started?