Woodland creatures remind us all of fairy tales. In this special tutorial, I'll be teaching you how to make these adorable hedgehog cake pops in six easy steps. These hedgehogs are part of my Woodland Cake Pop Series, perfect for events such as birthdays and baby showers.
There's no resisting these cute (prickle free!) hedgehog sweets!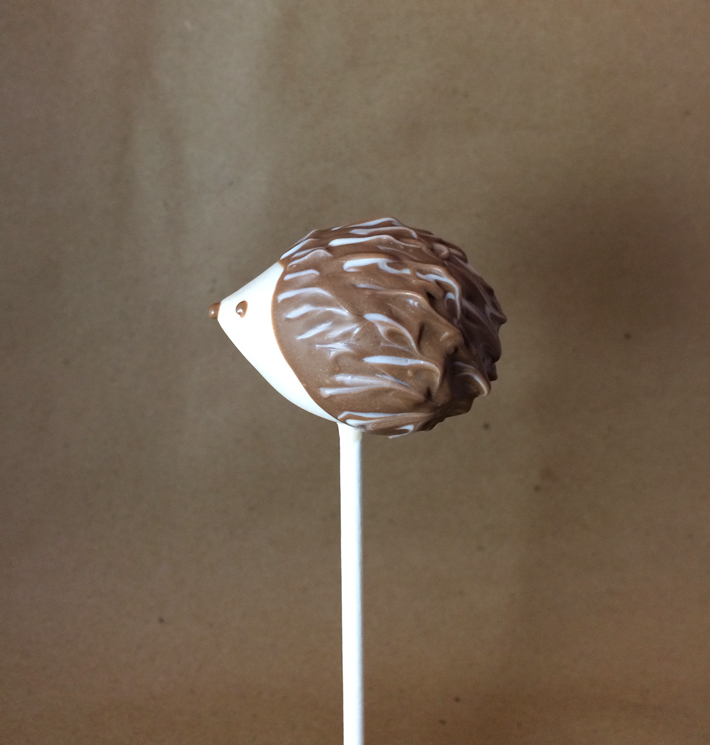 You'll need:
Cake pop dough
White candy wafers
Chocolate candy wafers
Lollipop sticks
Wax paper
Toothpicks
Cake pop stand or styrofoam block
Line your work surface wax paper. Having the perfect pliable dough consistency is key.
Step 1:
Use a cookie scoop to portion the dough so all of your cake pops are uniform in size.
Roll into a ball and then into a plump droplet. The tip will be his nose. Place the uncoated hedgehogs on a wax paper-lined cookie sheet and refrigerate.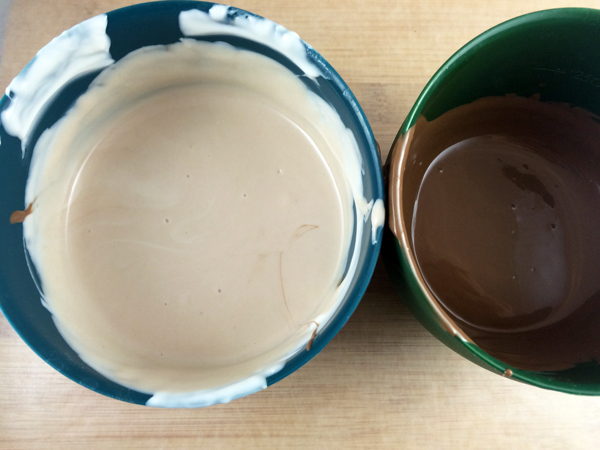 Step 2:
In one bowl melt white candy wafers. In another bowl, melt the chocolate wafers. For complete instructions on melting and dipping with candy coating, please refer to this tutorial.
After the white coating is nice and smooth, stir in a little bit of chocolate coating, (roughly about two teaspoons per cup of coating) until it's a nice light tan color. It won't take much to get it to this hue.
Step 3:
Remove the tray of uncoated pieces from the fridge.
Dip ⅓ inch of a cake pop stick into candy coating and push into the bottom of hedgehog until it's about halfway through. Do this for all the pieces.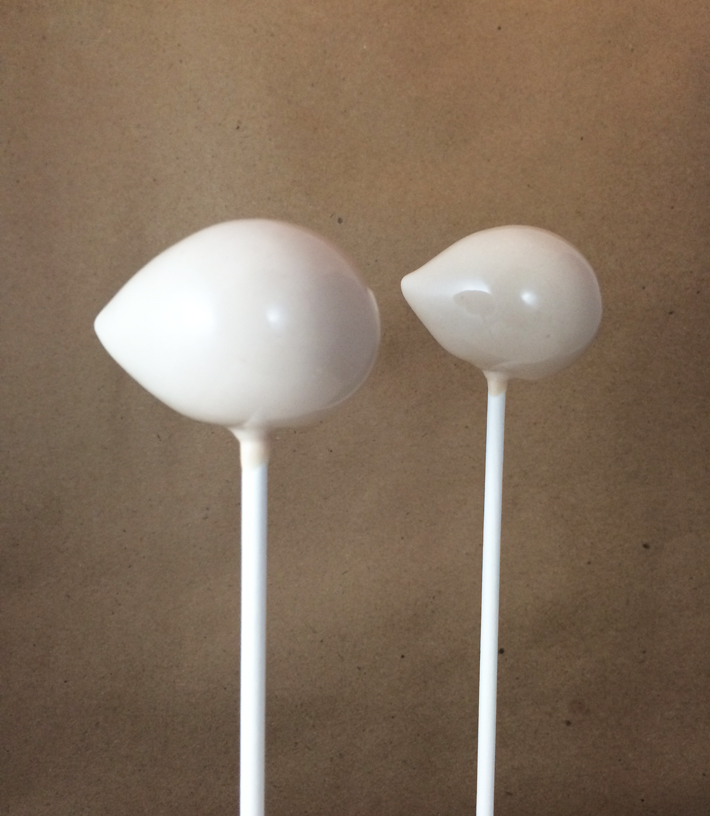 Step 4:
Have both bowls of candy coating and toothpicks nearby.
Dip the cake pop into the light tan candy coating, shake off excess. Place on the cake pop stand and let dry completely.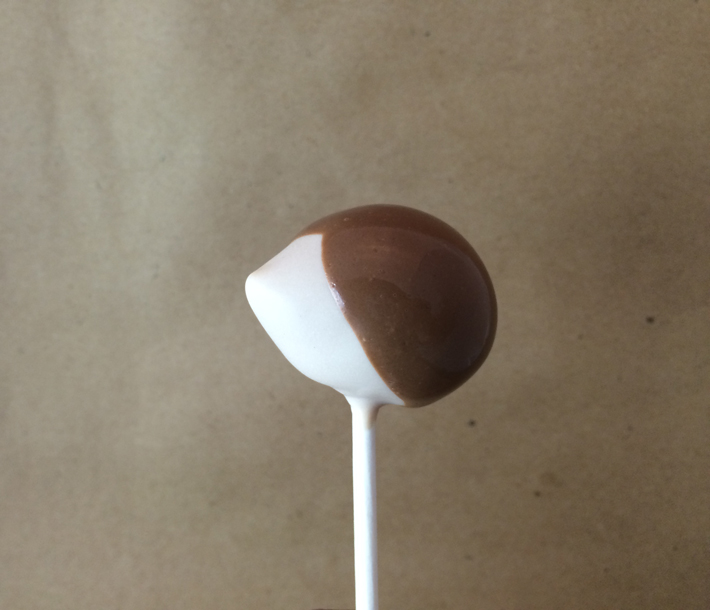 Step 5:
Next we will dip the back end into the chocolate coating. Shake off excess. While the chocolate coating is still wet, we'll use a toothpick to give the dipped area some texture.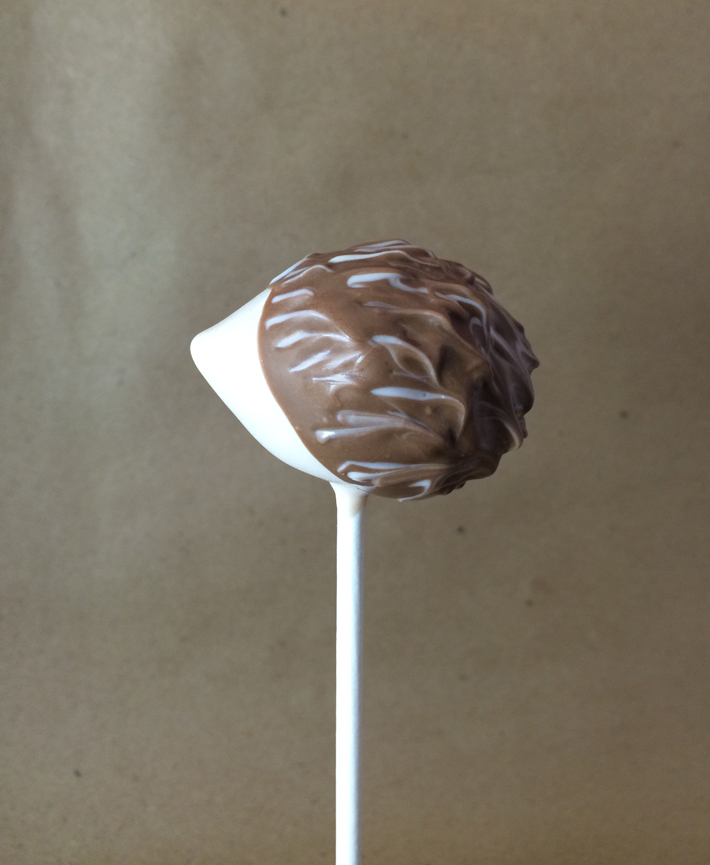 Dip a toothpick into the bowl of tan coating and drag it in short strokes over the back of the hedgehog. Dip into the tan coating and repeat as needed. Doing this will give them their spiny back.
Step 6:
Use a toothpick to carefully dot two eyes and a nose.
Place on the cake pop stand and let dry completely.
I hope you liked this hedgehog cake pop tutorial. There are more tutorials to try from my Woodland Cake Pop Series!