It's time for tots! These healthy tater tots, which are made with broccoli, are a tasty addition to any meal.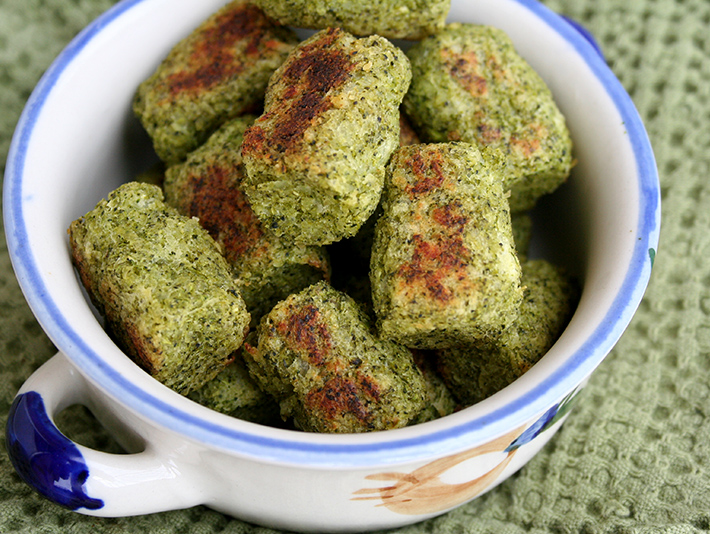 Photos via CakeSpy
Talk about a thoroughly healthy side dish! These broccoli tots are naturally gluten free and vegan; they're also baked, not fried. Requiring a mere four ingredients, you'll be amazed at how much flavor is packed in these tiny tots
While it takes a little time to put this recipe together, the results are worth it. These wow-worthy veggie tots are guaranteed to amaze and delight your family and friends. 
Bring on the veggies!
Take your vegetables from bland to bold for meals you'll love, with accessible cooking techniques and professional troubleshooting tips.Get the Class
Broccoli tots recipe
Adapted from She Likes Food
Makes about 50 tots 
2 medium (approximately 10 ounces each) potatoes, white or Russet work well 
14 ounces broccoli florets, steamed and cooled 
2 tablespoons olive oil 
Salt and pepper, to taste 
Step 1: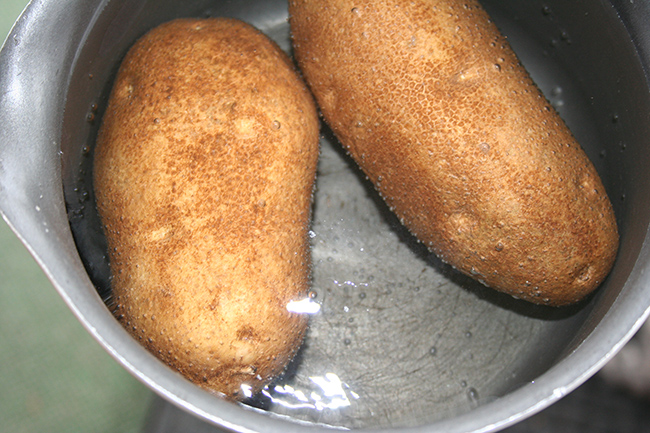 Place the whole potatoes in a pot of water, making sure they're submerged. Bring the water to a boil, and then immediately reduce the heat to a simmer.
Cook for 20-30 minutes, or until the potatoes feel soft enough to easily pierce with a fork, but not mushy in texture. You want them to still feel somewhat firm. Remove the potatoes from the water, and cool just long enough until you can handle them. 
Step 2:
While the potatoes cool, preheat the oven to 375 F. Line two baking sheets with parchment paper; set to the side.
Step 3:
Once the potatoes are warm but easy to handle, peel the potatoes to remove the skin. Using a box grater, grate the potatoes into a large bowl.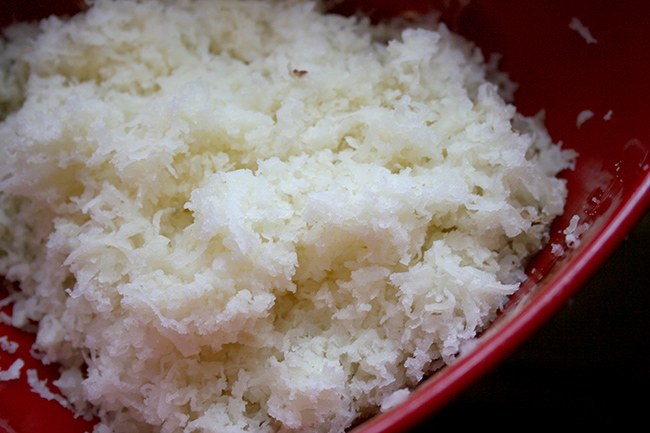 Step 4:
Evaluate the moisture level of your broccoli: If it is very moist, blot it with paper towels to remove excess liquid. Place the steamed and cooled broccoli in a food processor; pulse steadily until the broccoli has been reduced to a meal-like texture.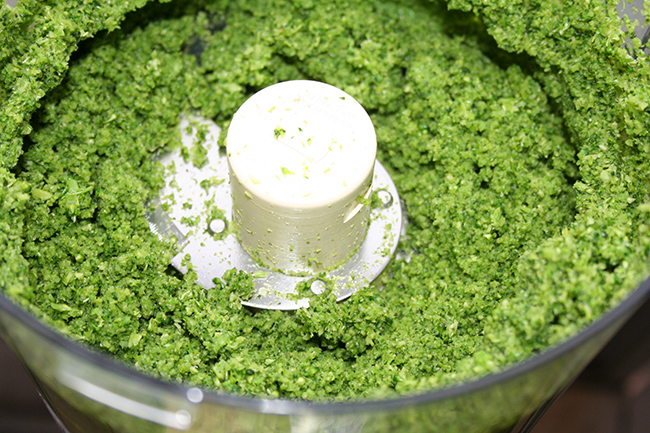 Step 5:
Transfer the broccoli to the same bowl as the grated potato. Add the olive oil and a teaspoon or so of salt. Stir with your clean hands to combine. Give it a little taste (it's all cooked, it's fine!) and decide if you'd like to add more salt or pepper; season to taste.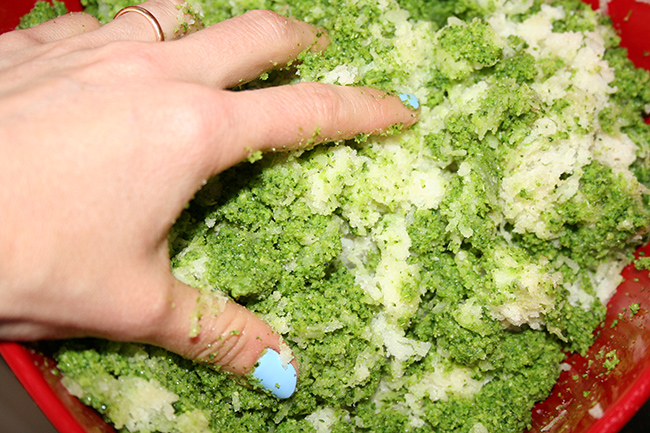 Step 6:
To form the tots, use your hands to shape about 1 heaping tablespoon of the mixture into a small cylinder (tot shape!). Repeat until you've used all the mixture.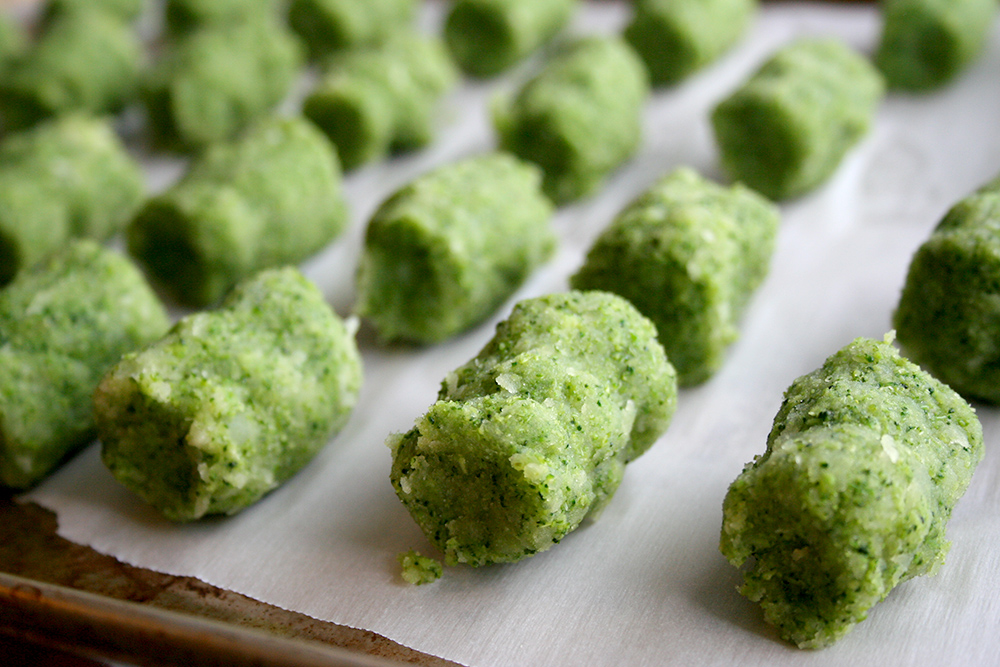 Place the formed tots on the prepared baking sheets, leaving a little space between each one (this makes them easier to flip halfway through baking later on). Place the pan in the freezer briefly to help them firm and hold their shape during baking. 
Step 7:
Bake for about 15 minutes, then remove the pans and flip the tots. Place back in the oven, and bake for another 15-20 minutes, or as long as it takes for them to attain your desired level of crisping. Remove from the oven, and let cool before removing from the sheets. They will be delicate as they come out of the oven but will become somewhat sturdier as they cool.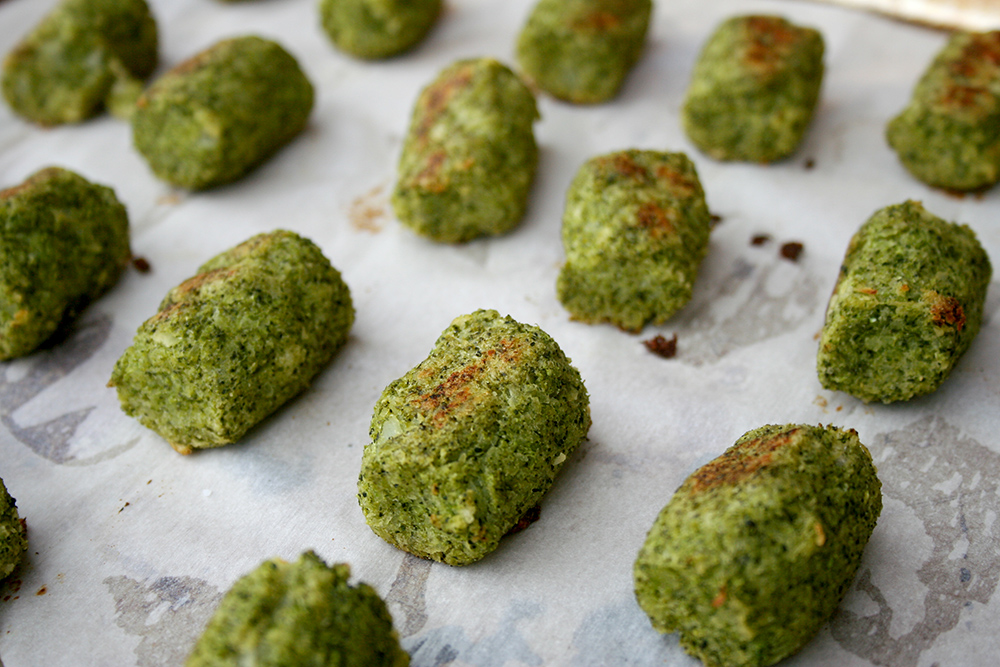 Store leftover tots in a single layer, well covered, in the refrigerator. Re-heat in the oven or in a skillet with a little olive oil before enjoying. 
Recipe alternative
Prefer something heartier than a tot? I experimented with a portion of the broccoli-potato mixture and came up with a great alternative. Form about 2 heaping tablespoons of the "dough" into a large ball; press a piece of cheese in the center and wrap the dough around it. Pan-fry both sides in olive oil until toasty; remove, and enjoy warm. Delicious!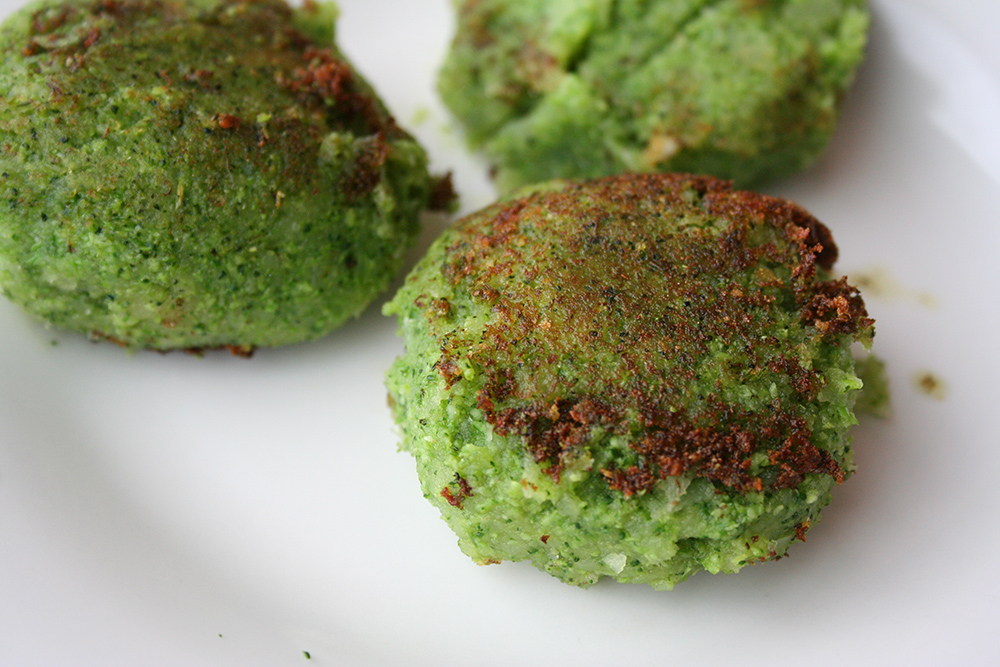 Substituting other veggies 
This recipe will also work with a variety of other vegetables aside from broccoli. Try it with steamed green beans, carrots, peas or try another favorite veggie and let us know how it turns out! 
Bring on the veggies!
Take your vegetables from bland to bold for meals you'll love, with accessible cooking techniques and professional troubleshooting tips.Get the Class
No Comments