This flourless (paleo-friendly!) cake is a healthy food indulgence that comes together in a snap. Containing only three ingredients, this cake is the perfect occasional treat for the paleo dieter, since it is naturally gluten-free, grain-free, and contains no refined sugar.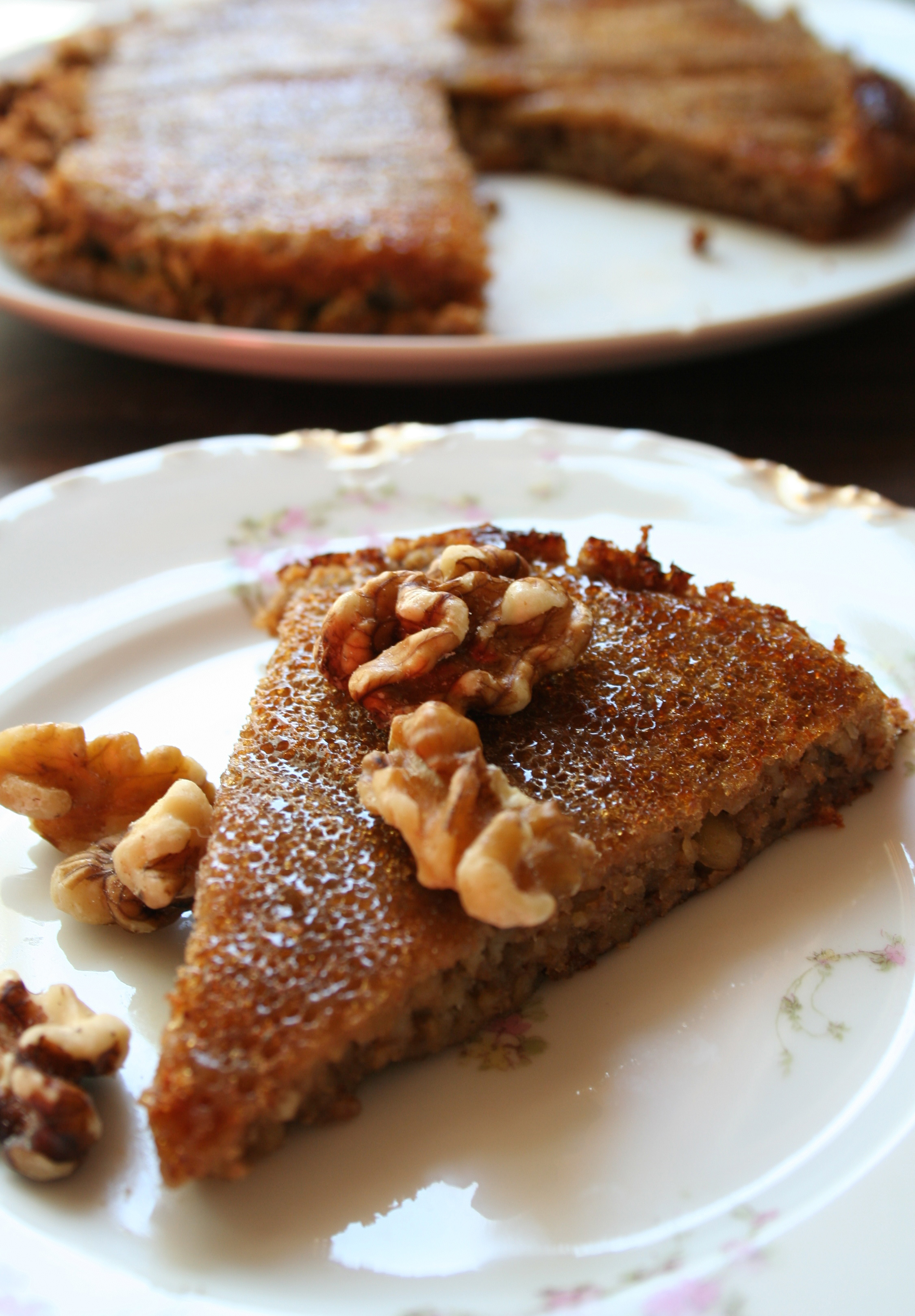 Photos via CakeSpy
While less sweet than a traditional cake, all-natural honey adds a subtle sweetness which works in tandem with eggs and walnut meal to form a fascinating flavor in this unique dessert. While honey is not part of every paleo dieter's regime, the relatively small amount of honey per serving in this cake (less than half an ounce per serving if cut into 12 portions)  makes it an ideal occasional indulgence.
Best of all, it's incredibly easy to make. Similar to our three ingredient peanut butter cake, this recipe requires minimal ingredients and time to make. That means that if you have a little time and some walnuts, eggs, and honey, you could be eating this cake in less than an hour.
Paleo treats you actually want to eat
earn how to create rich, decadent treats that are pure paleo perfection in our FREE online video class.Get the FREE Class
Recipe notes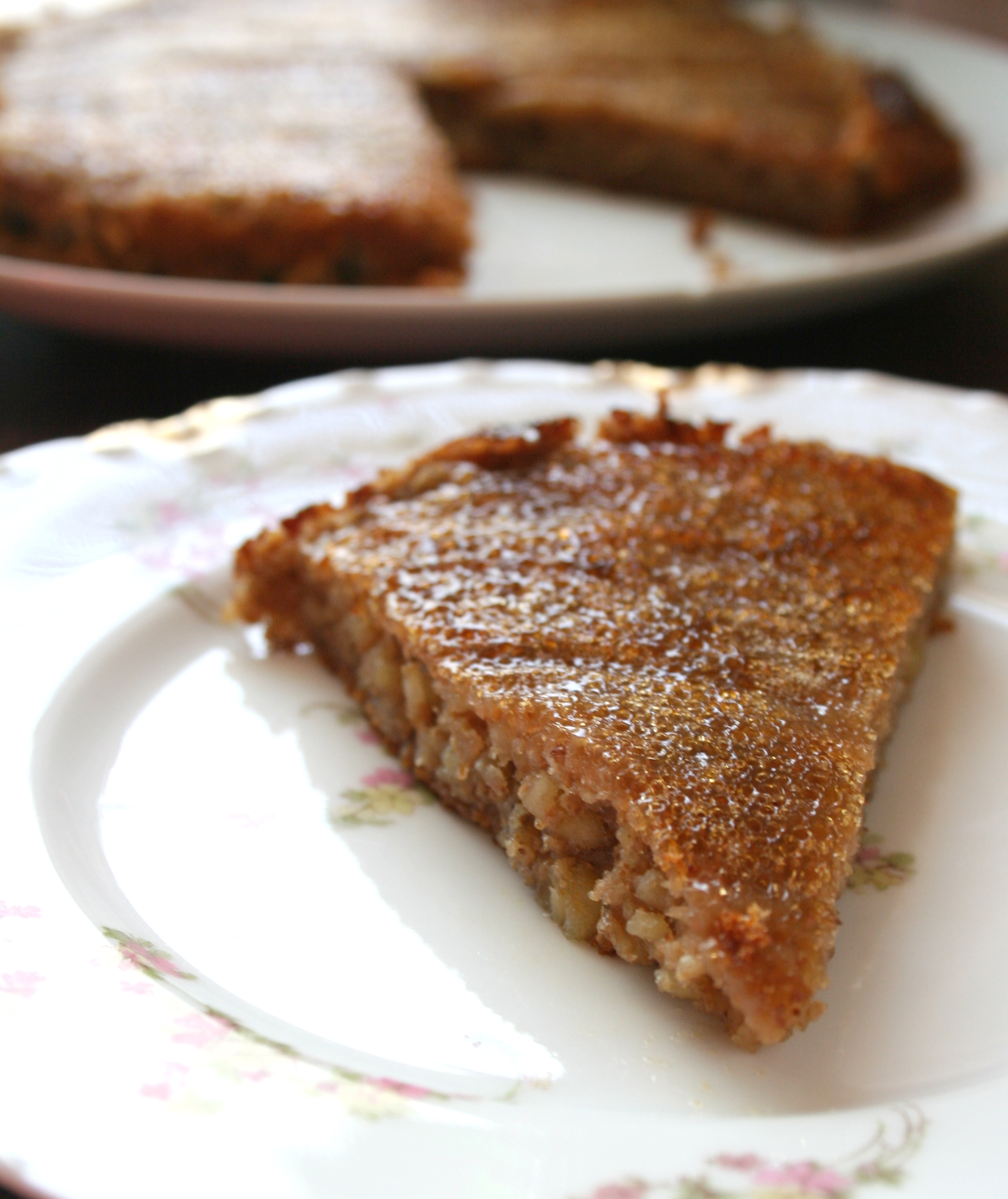 Feeling funny about honey? While honey is often counted as a "paleo friendly" food, it is not part of every paleo dieter's meal plan. If honey is not part of your diet, you can consider a honey substitute such as coconut nectar or date paste, which are available in specialty health food stores.
If you're expecting this cake to taste like a fluffy yellow cake, adjust your palate a bit. This cake does contain honey, but it's going to be far less sweet than a typical layer cake. The sweetness is more subtle. On a paleo diet, which is devoid of refined sugar, the palate has usually adjusted to less sweet treats. But if you're serving it to people who are used to ice cream or pound cake, they might be surprised.
Not nuts about walnuts? Go ahead and substitute pecans, almonds, pistachios, or any other nut that strikes your fancy.
The optional fourth ingredient in this cake is salt, which can nicely round out the flavor. Don't use salt if you have used salted nuts in the cake, though, because it will be a bit over-salted.
Paleo flourless cake
Ingredients
1 1/2 cup walnut pieces
4 eggs
1/2 cup unrefined pure honey
Optional fourth ingredient: 1/4 teaspoon salt
Note: International readers may enjoy our handy metric conversion guide.
Step 1:
Preheat the oven to 350 degrees F. Prepare a cake pan by generously greasing the bottom and sides, and placing a sheet of parchment paper on the bottom. Grease the parchment paper, too. You'll be happy you did when the cake comes out of the oven.
Step 2:
Place the walnut pieces in a blender or food processor. Pulse until it has come together into a slightly coarse meal. Don't overdo it: you don't want it to turn into walnut butter. Once ground, they should have reduced to about a packed cup, although this does not have to be exact.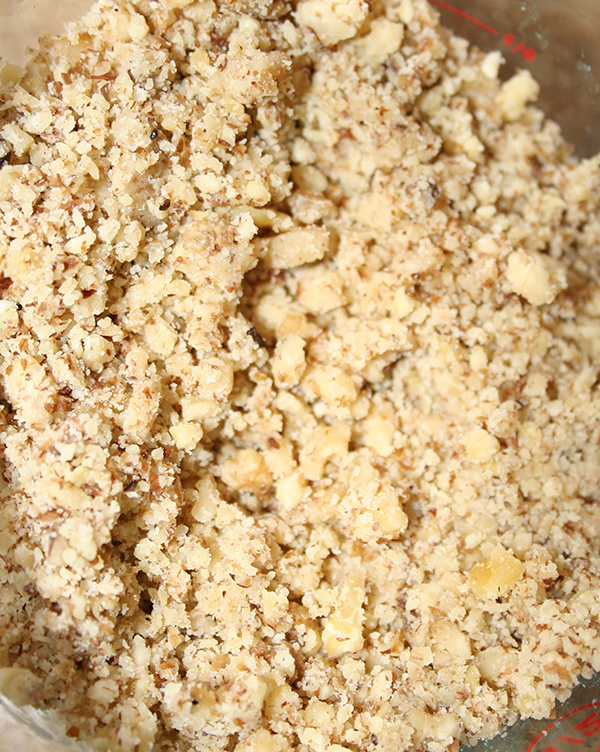 Step 3:
Crack the eggs, and place into the bowl of a stand mixer fitted with the whisk attachment. Beat the eggs on high for 10 minutes. Yes, ten whole minutes. The eggs will increase dramatically in volume, and will have a foamy appearance.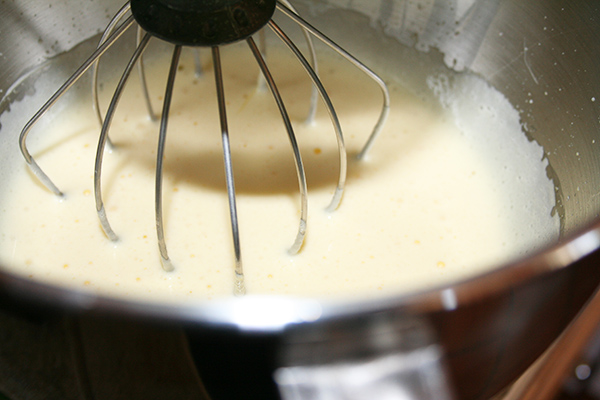 Step 4:
Add the honey, and mix on low speed for 30 seconds to 1 minute, to combine.
Step 5:
Remove the bowl from the stand mixer, and gently fold in the walnut mixture. If using, add the salt.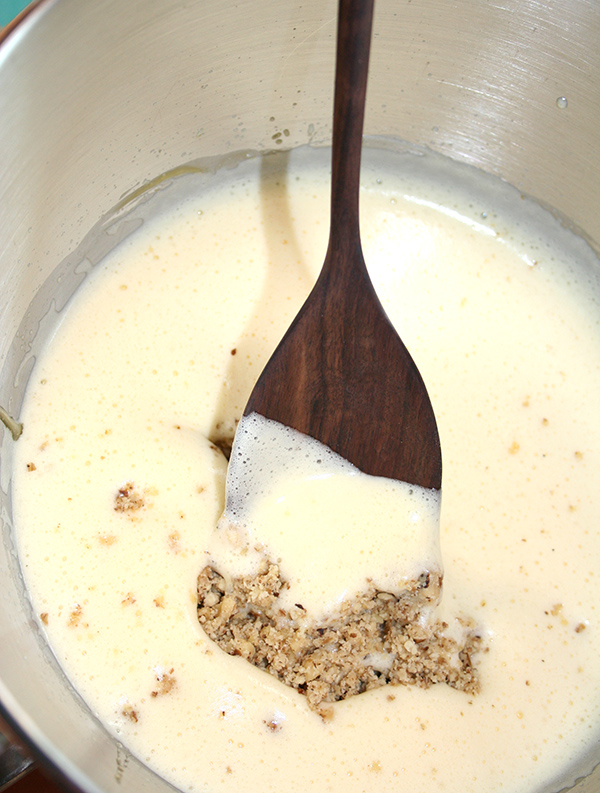 Step 6:
Pour the mixture into the prepared cake pan. Bake for 20-25 minutes, or until deep golden and puffy.
Step 7:
Remove from the oven, and loosen the sides of the cake using a sharp knife. Let cool for several minutes in the pan, and then invert onto a serving platter.
Serve warm or at room temperature. Add walnut pieces and honey to garnish, if desired.
Have you ever tried a paleo cake?
Paleo treats you actually want to eat
earn how to create rich, decadent treats that are pure paleo perfection in our FREE online video class.Get the FREE Class