With fall officially arriving, hearty vegetable and grain meals increase dramatically in my kitchen. I want something hot and filling but not adding a large amount of time I spend in the kitchen, especially for breakfast. While I love a good bowl of oatmeal, sometimes I need something a bit more savory. Enter the breakfast grain bowl: cooked hearty grains, a bit of vegetable and finished with an egg.
Here's a recipe for a warm, savory breakfast bowl worth waking up to!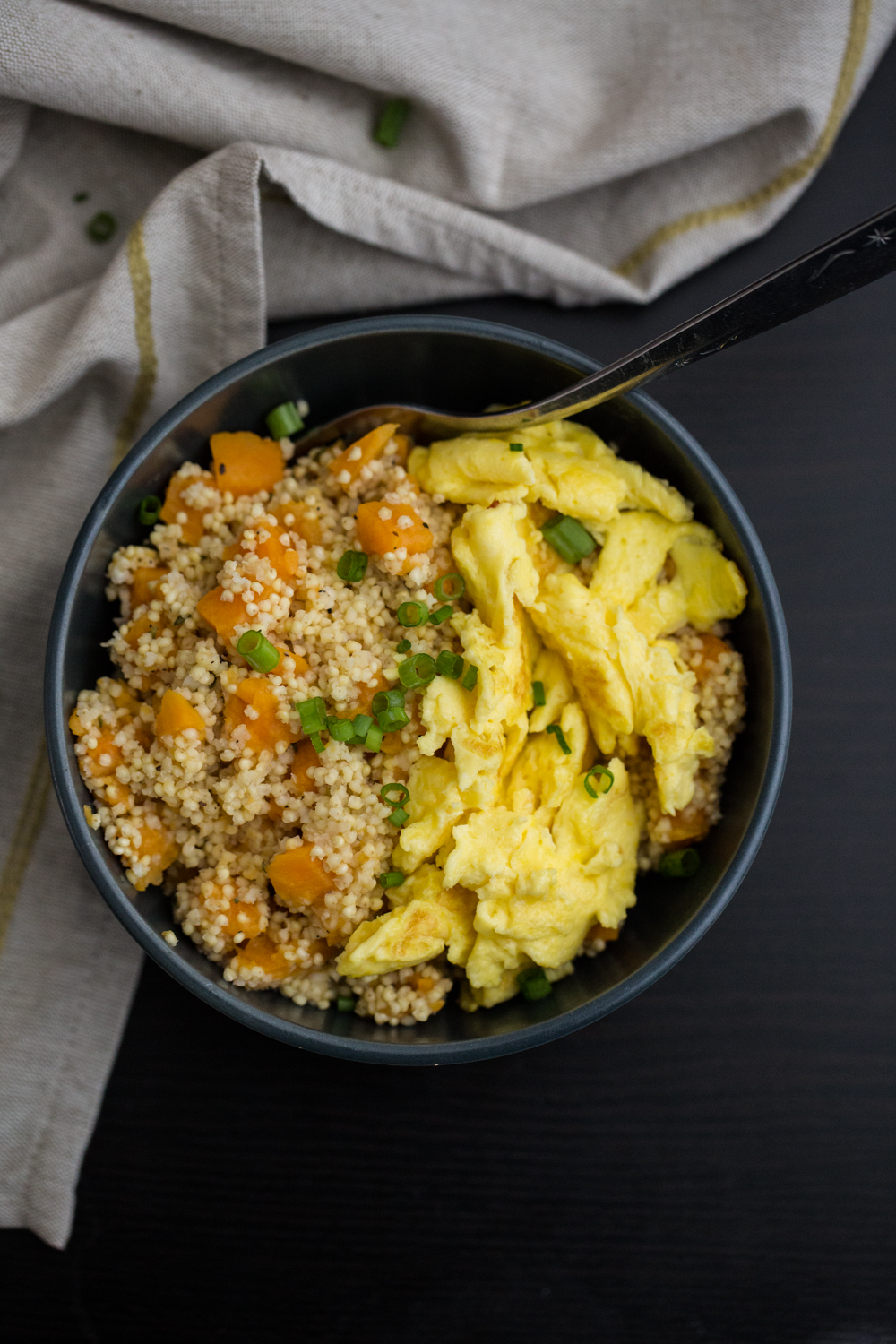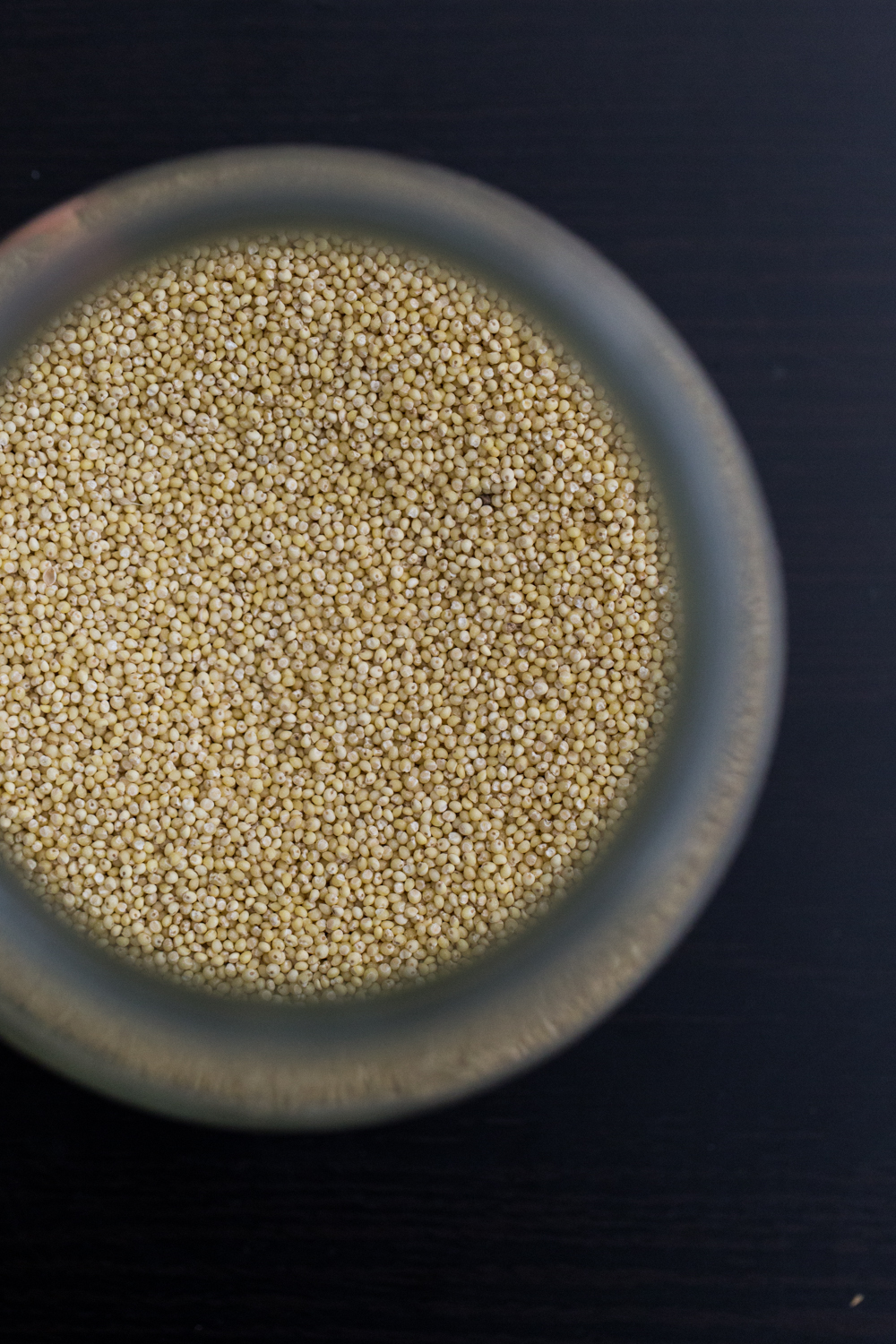 I keep my house well stocked with grains for all meals but I have a select few that I gravitate towards for breakfast. I'll use amaranth if I want something akin to oatmeal (amaranth makes a wonderful porridge). If I'm looking for something savory with a good amount of flavor, I grab the quinoa (creates a bit more of an earthy dish) and if I want something a bit more mild in flavor, millet!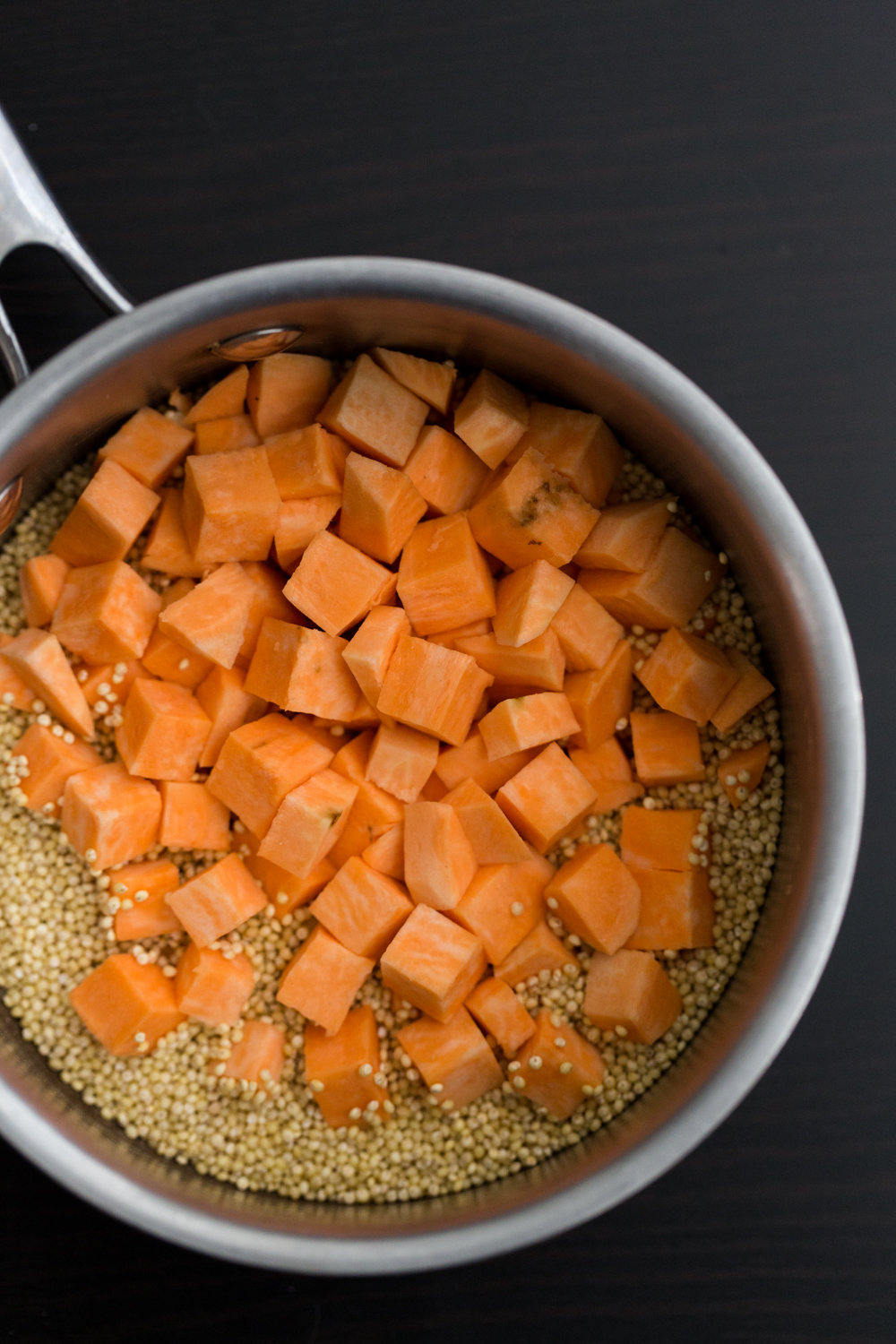 Millet cooks up fairly quickly compared to most other grains and in this particular bowl, the sweet potato cooks right along side the millet for a no-fuss meal. I'll often get the millet cooking, set a timer, and finish getting ready for the 20 minutes it takes for this bowl to cook. The main work is getting the sweet potatoes ready (which can be done the night before).
I'll often make this for breakfast after we've had sweet potatoes the night before from which I can save out one cup or so of cubed sweet potatoes.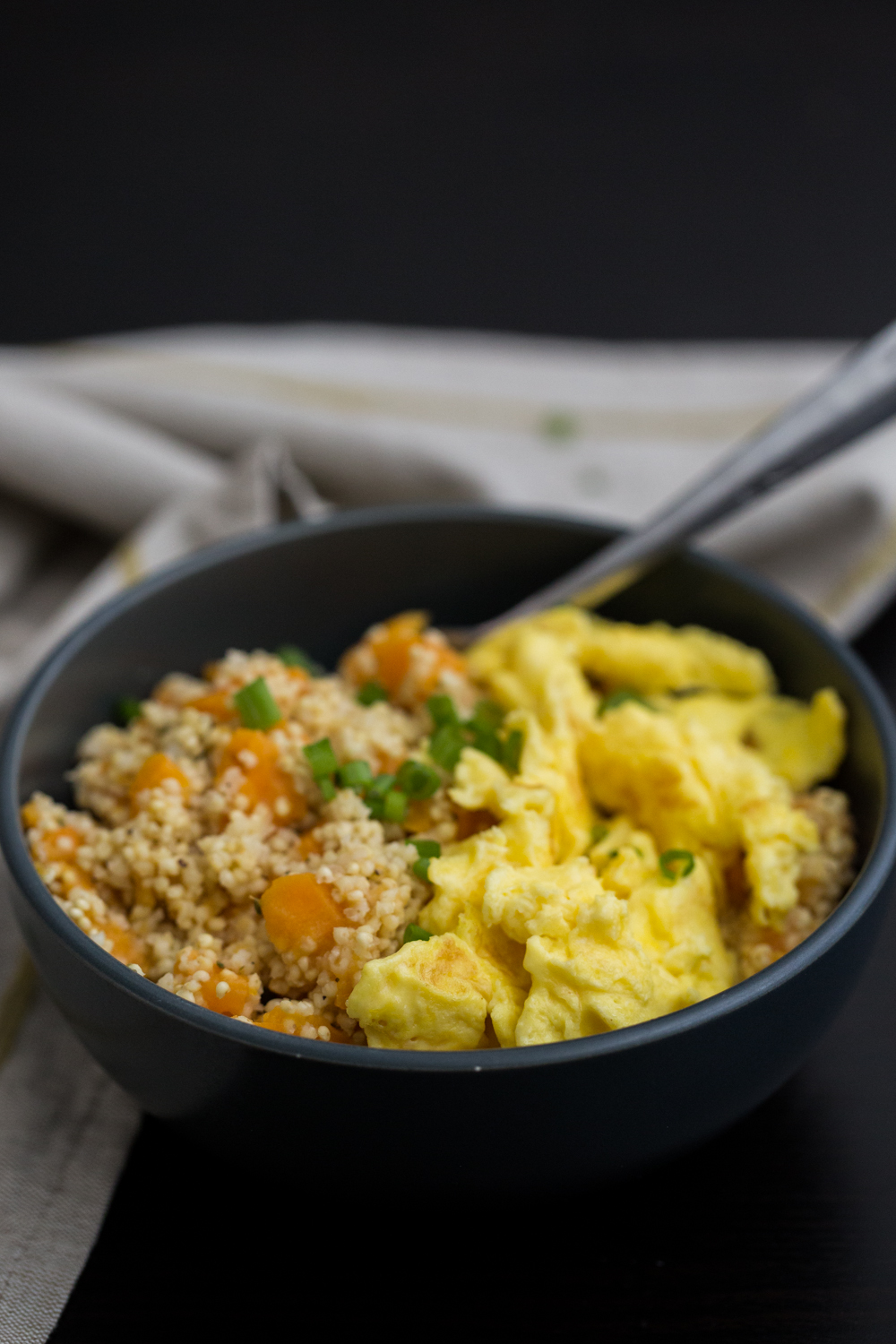 If you want a bit of variation, this bowl is great with cubed butternut squash or sometimes, I'll add a bit of spinach towards the end of cooking to get a bit of green into the dish (and really, a great fall addition!)
Also, feel free to cook as many eggs as you like. This bowl makes for one larger serving (in which I'll often only scramble one egg) or I'll sometimes use this same recipe for 2 but add a couple more eggs to balance out the meal for both of us!
Sweet potato and millet breakfast bowl
Serves 1-2
Ingredients
½ cup millet
1 cup ¼" cubed sweet potatoes
1 ⅓ cup vegetable broth
1 small clove garlic
2 tablespoon minced scallions
1 teaspoon minced fresh rosemary
¼ teaspoon salt
¼ teaspoon pepper
2 teaspoons olive oil
1-2 eggs
Step 1:
In a small stock pot, combine millet, sweet potatoes, vegetable broth, garlic, scallions, rosemary, salt, and pepper. Bring mixture to a boil, reduce to a low, cover, and let cook until water is nearly absorbed and millet is cooked. Remove from heat and let sit for 5 minutes. While cooking eggs.
Step 2:
Heat olive oil in a skillet over medium-low heat. Whisk eggs and pour into hot skillet. Scramble until cooked.
Step 3:
Combine millet and eggs in a bowl. Top with extra minced scallions and serve.