Hawaiian quilt patterns date back centuries: The story goes that the last Hawaiian monarch, Liliuokalani, was placed under internment in the Iolani palace in Honolulu for eight months at the end of the 19th century. While under house arrest, she worked on a large beautiful quilt. These quilts are an important part of Hawaiian culture.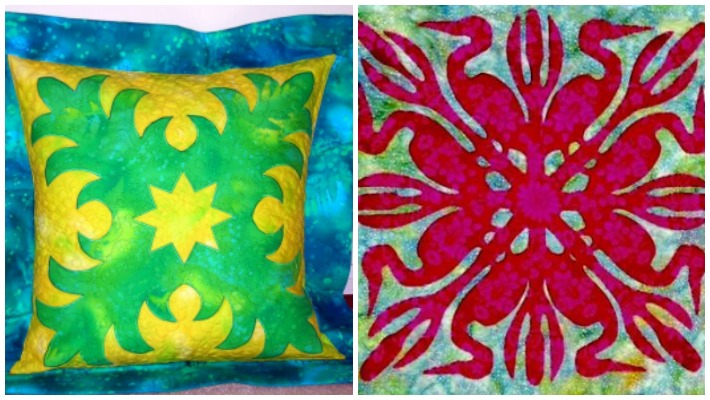 Today, Hawaiian quilts often have several key characteristics:
Hawaiian quilts are often made of batik fabrics
They feature a symmetrical design cut from one piece of cloth and appliquéd by hand
The appliqu

é

is usually on a contrasting background
Many Hawaiian designs depict flora and fauna native to Hawaii
Interested in trying your hand at Hawaiian quilt patterns?
See some designs including these techniques — and others with just a lot of Polynesian inspiration —below!
Photo via Bluprint member devoutqui8421894
1. Hawaiian Birds: Herons and Bull Rushes
This quilt is a perfect example of beautiful Hawaiian appliqué. Note the symmetrical herons and rushes featured in a bold red, then applied to a contrasting batik background. Learning needle turn appliqué techniques is an important technique to master before you begin your own Hawaiian quilt. If you haven't gotten this technique down, Sarah Fielke covers this expertly in her Bluprint class.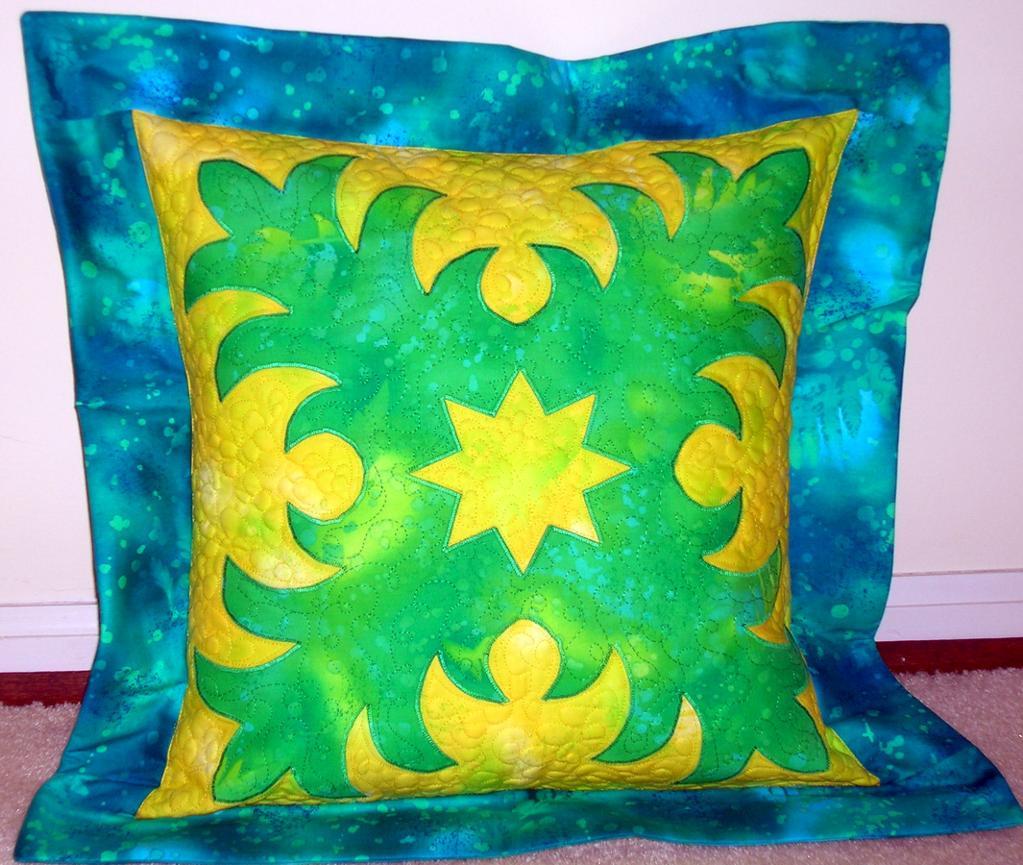 Photo via Bluprint member DebbyKratovilQuilts
2. Hawaiian Appliqué Flanged Pillows
If a whole Hawaiian quilt pattern seems a bit much for a project, try a smaller pineapple-inspired pillow instead! This pillow uses machine appliqué rather than turning the seam allowances under by hand. If you decide to go for authenticity, just be sure to add ¼" to the outside of the pattern before you trace and cut.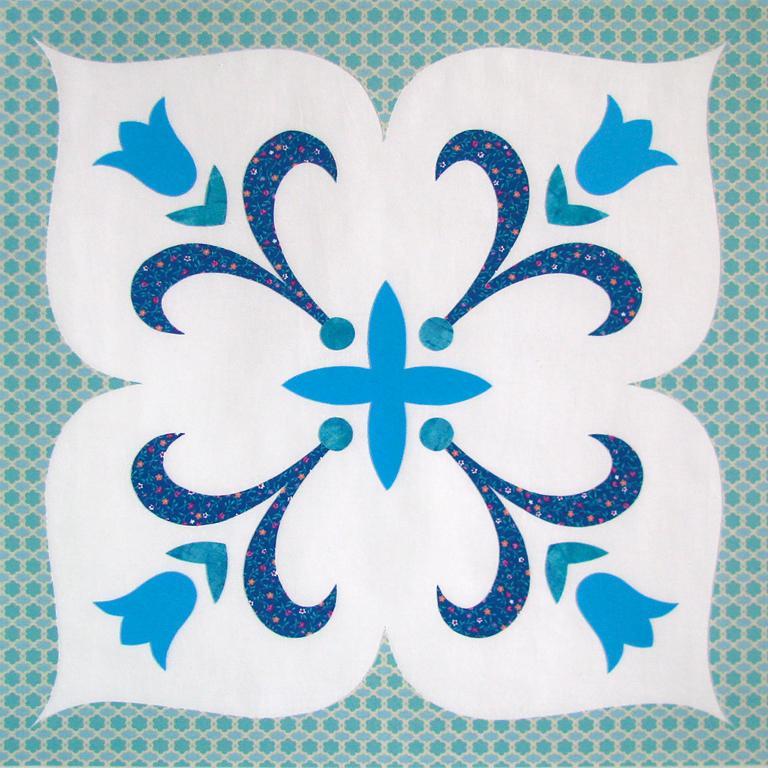 Photo via Bluprint member Anna Shein
3. Floral Ornament Appliqué Pattern
While this pattern definitely has more of a European influence, a lot of the techniques and design elements are the same. Note the contrasting background (which could easily be made of batik!), the symmetrical flowers and the appliqué technique. For added Hawaiian flair, make all of the flower ornaments from the same fabric print.
In addition to the traditional patterns above, we found a few more patterns inspired by Hawaiian culture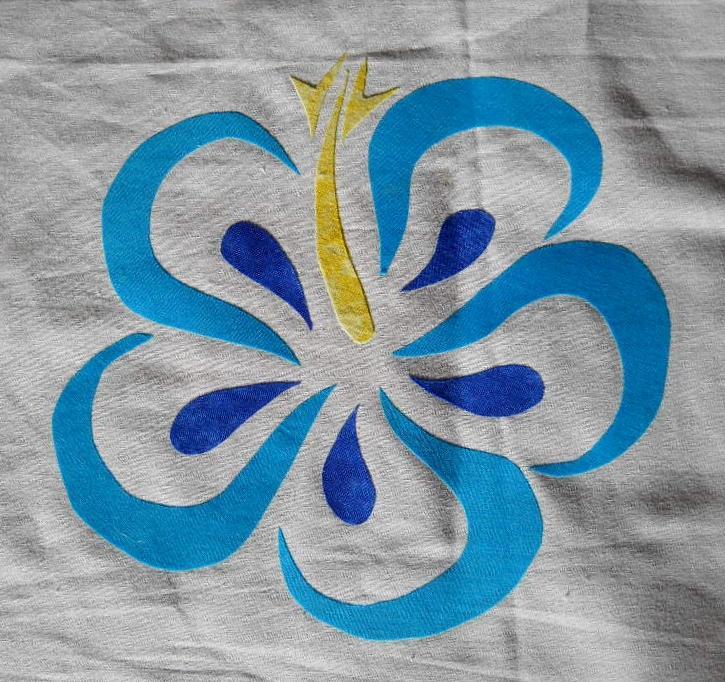 Photo via Bluprint member HumbergCreation
4. Hawaiian Flower Appliqué Pattern
This beautiful hibiscus is 8″ of pure paradise. A perfect little project to practice appliqué methods, it would be equally as beautiful in tropical batik fabrics.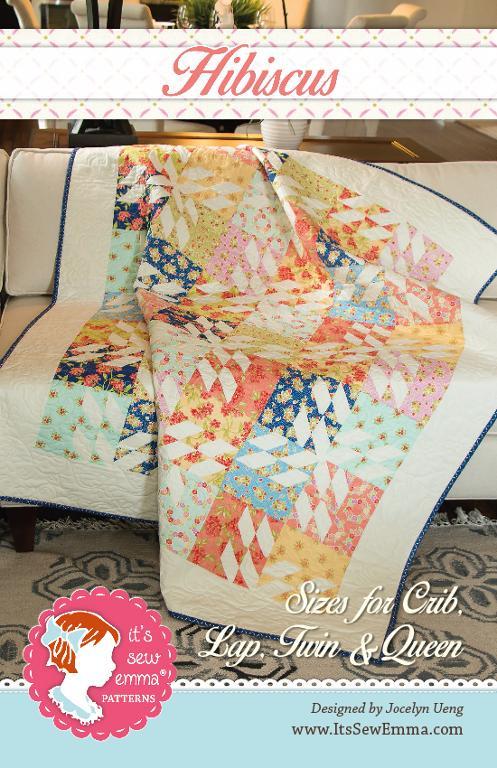 Photo via Bluprint member Its Sew Emma
5. Hibiscus
Speaking of hibiscus flowers, this quilt pattern is inspired by Hawaiian florals and symmetrical quilt patterns. Appliqué not your cup of tea? This Hawaiian quilt pattern is constructed with traditional piecing techniques. Choose more romantic florals, as shown above, or use batiks to punch up the volume!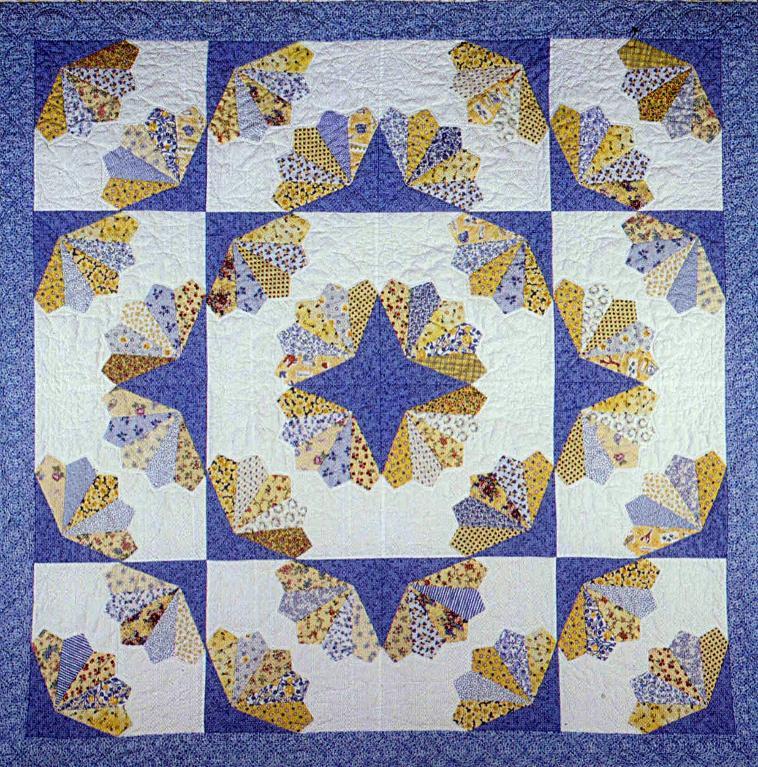 Photo via Bluprint member Barbara Weiland
6. Pecos Valley Diamonds Quilt
If traditional Hawaiian quilt patterns seem a bit simple for your taste, why not piece your pieces to be appliquéd ahead of time? This quilt features symmetrical design and appliqué techniques, but each of the fan pieces is pieced together first before being sewn on to the quilt.
Have you tried your hand at Hawaiian quilting? What do you love about it?