We all know salads are healthy, but can they be filling too? Yes! This roasted squash salad recipe is a favorite of mine and sure to become one of your new go-to lunches.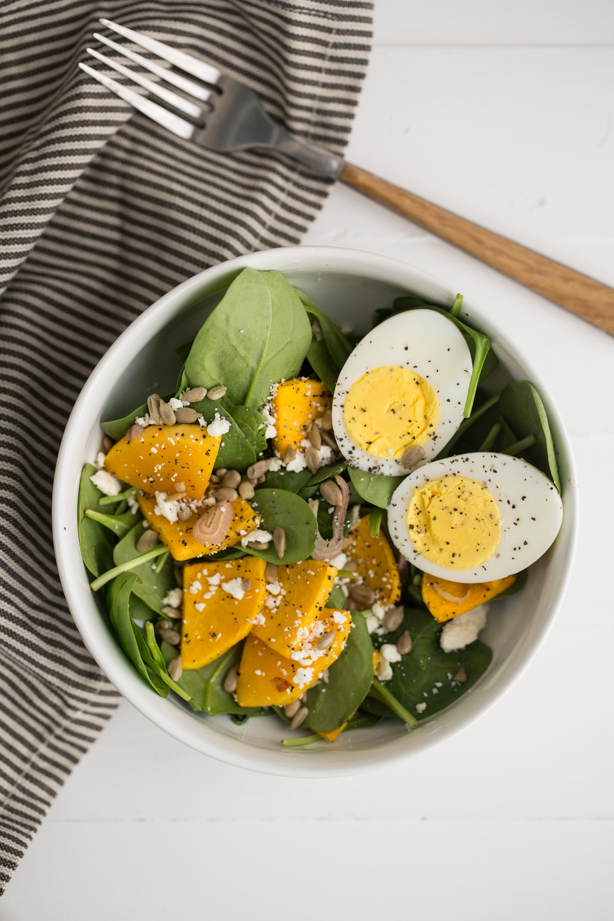 When it comes to constructing a filling, I tend to overload on extras. I pile on the vegetables, add up the nuts and always make sure I have extra protein (usually in the form of hearty legumes). There's nothing better the combination of fresh greens and roasted vegetables.
When it comes to the protein, I'm always reaching for chickpeas or black beans, however, I've been keeping more hardboiled eggs on hand — I can only attribute this to pregnancy cravings! Knowing how to cook perfect hardboiled eggs is not only an essential cooking technique, but also makes for the ideal protein addition to these warm, winter salads.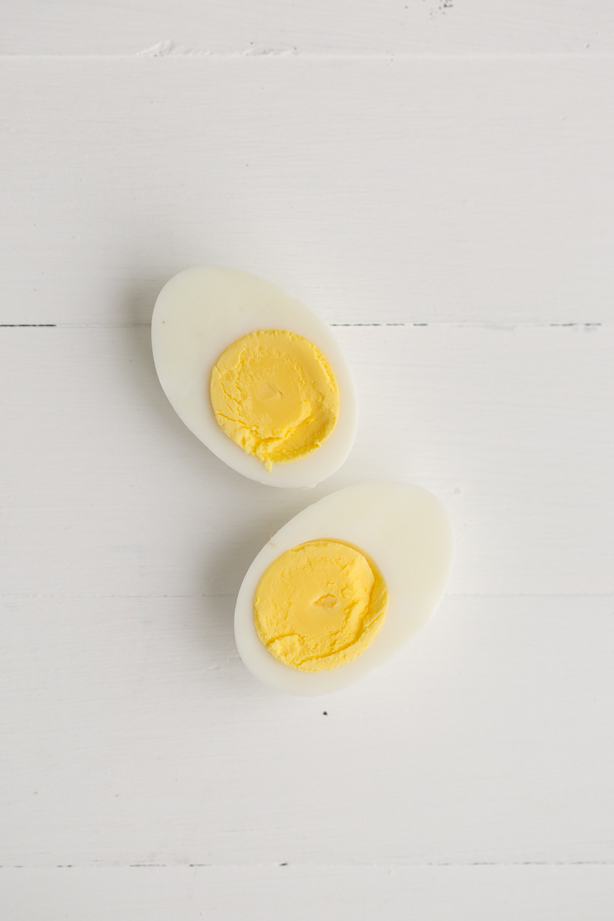 I recommend boiling a big batch of eggs on the weekend to use throughout the week or eat as a snack! If I boil too many, an egg with a bit of salt and pepper becomes my morning snack — so good!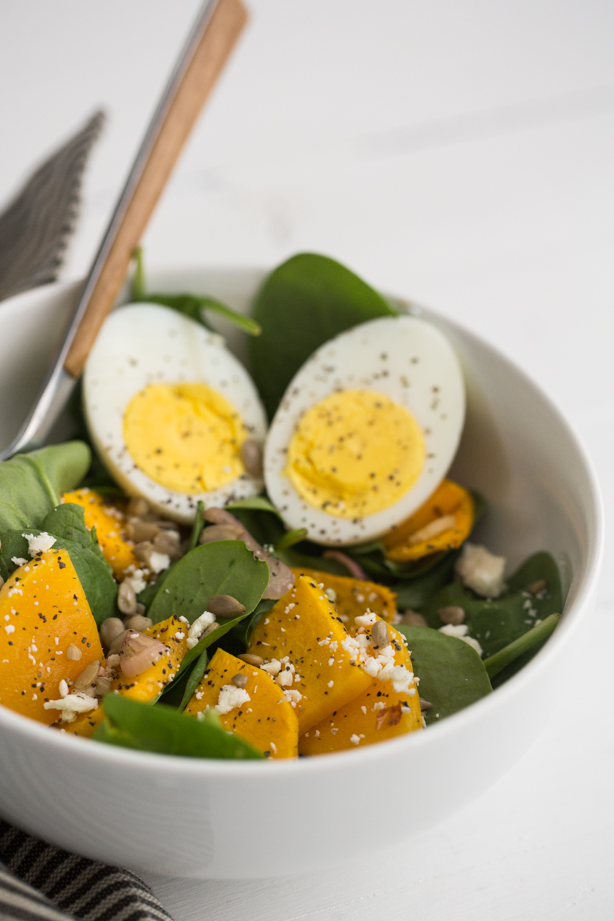 As for this salad, if you don't want to mess with the butternut squash, sweet potatoes would work just as well. If you plan on eating salads throughout the week, I recommend making a big batch of dressing to have on hand!
Roasted Squash and Hard Boiled Egg Salad
Serves 2
Ingredients
2 cups ¼" half moon sliced butternut squash
1 small shallot, sliced
1 tablespoon olive oil
1/4 teaspoon sea salt
1/4 teaspoon black pepper
4 to 5 handfuls of baby spinach
1 ounce crumbled feta
3 tablespoons sunflower seeds
Black Pepper, for topping
Hardboiled Eggs
2 tablespoons olive oil
1 tablespoon champagne vinegar
2 teaspoons honey
Step 1:
Preheat oven to 425 F. Toss the butternut squash with sliced shallots, olive oil, salt, and pepper. Spread out in a single layer and roast until butternut squash is tender, 20 to 25 minutes. Remove from oven and let cool slightly.
Step 2:
In a large bowl, combine spinach with roasted butternut squash, feta, sunflower seeds, and black pepper. Top with hardboiled eggs.
Step 3:
In a small bowl, whisk together olive oil, vinegar, and honey. Pour over salad and toss until well combined.