You're presumably on the Bluprint blog because you have an appreciation of handmade — an appreciation of small details, great care and hours if not days spent dedicated to making and creating. Handmade objects – whether they are a painting hanging on your living room wall or a mug for your daily cup of coffee – have just a little more heart and soul than mass-produced items. They are often limited edition or even one-of-a-kind, making them even more special, and make daily life just that little bit brighter!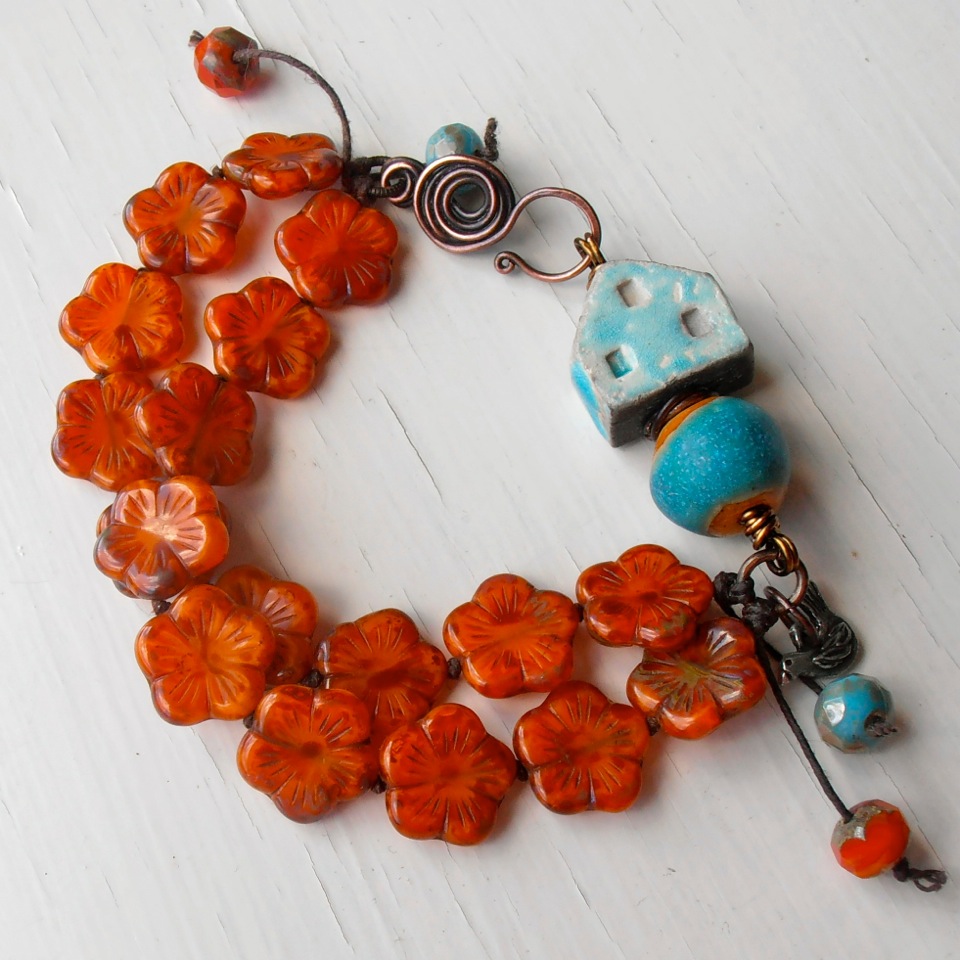 Photos via The Curious Bead Shop
As crafters, we don't just appreciate the aesthetics of handmade items, but we can also fully appreciate the time, skill and sheer effort that goes into every stitch, paint stroke and turn of wire. We don't just see the object — we see the story behind it. And when we put our own blood, sweat and tears into making jewelry, we want whoever ends up wearing our handmade art to see a little of that story!
In her post on using artisan beads, Ema Kilroy introduced us to the idea of using handmade or art beads in our work for their beauty and the added value they bring to our work. I want to take this one step further, and add the idea of not simply using handmade items for your focal or complementary beads, but also for the seemingly little things. Those bits of a jewelry design that are easy to overlook — the nuts and bolts that hold it all together — the findings.
[box type="shadow"]
See also our post on how to make your own jewelry findings.
[/box]
5 tips for using handmade jewelry findings: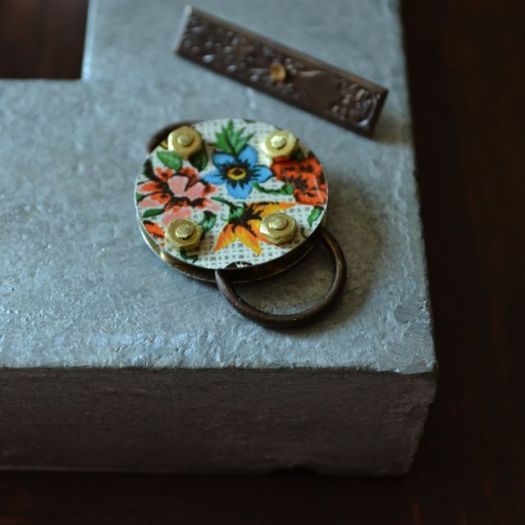 Photo via Lorelei Eurto
1. Start small
If you are working on a tight budget, start small. Why not find an interesting ring component and use a pre-fabricated toggle bar to create a unique clasp?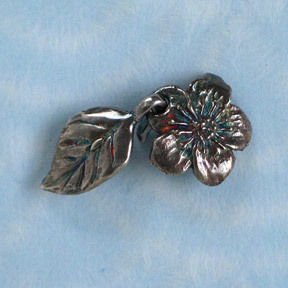 Photo via Green Girl Studios
There are beautiful handmade clasps, headpins and earwires available in all sorts of styles and materials.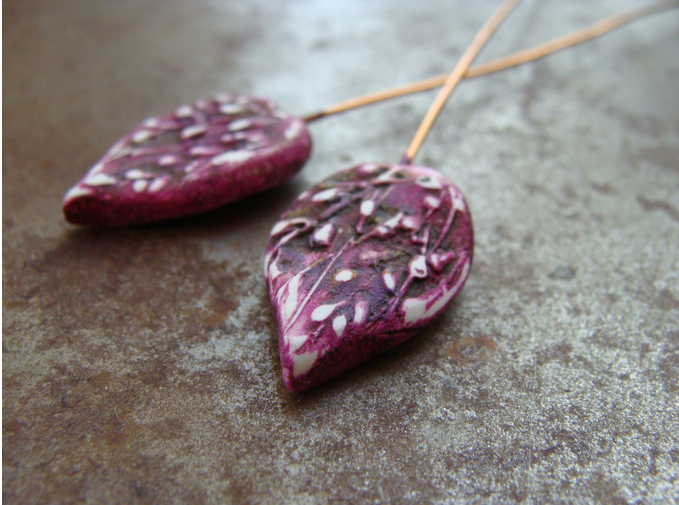 Photo via Humblebeads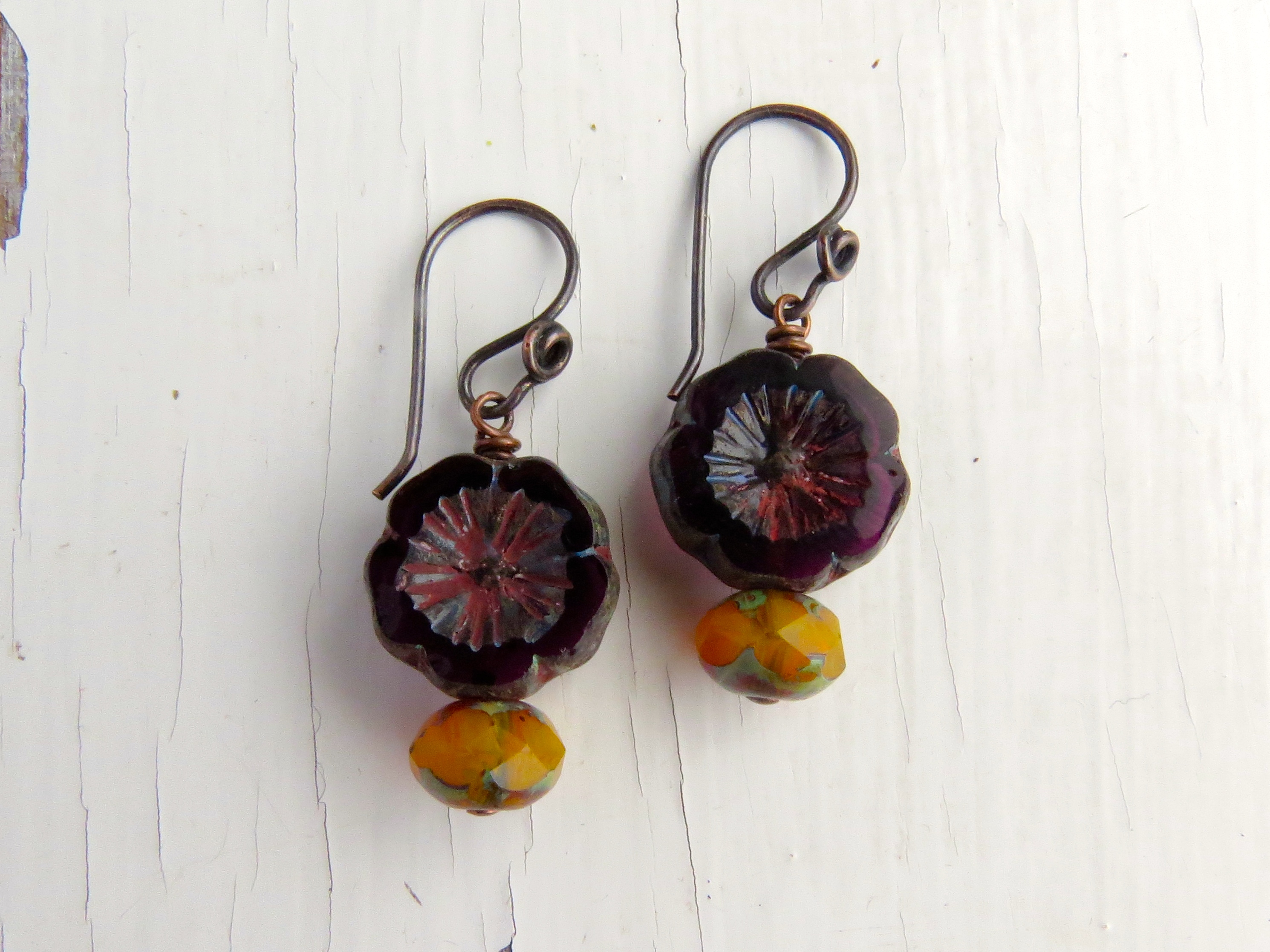 2. Go beyond simple
If you're anything like me, simple earrings are a staple at craft fairs. Elevate them above their simple status by using handmade earwires to give them that special touch. Why use a mass-produced, factory-made clasp or earwires when there are so many beautiful handmade options out there?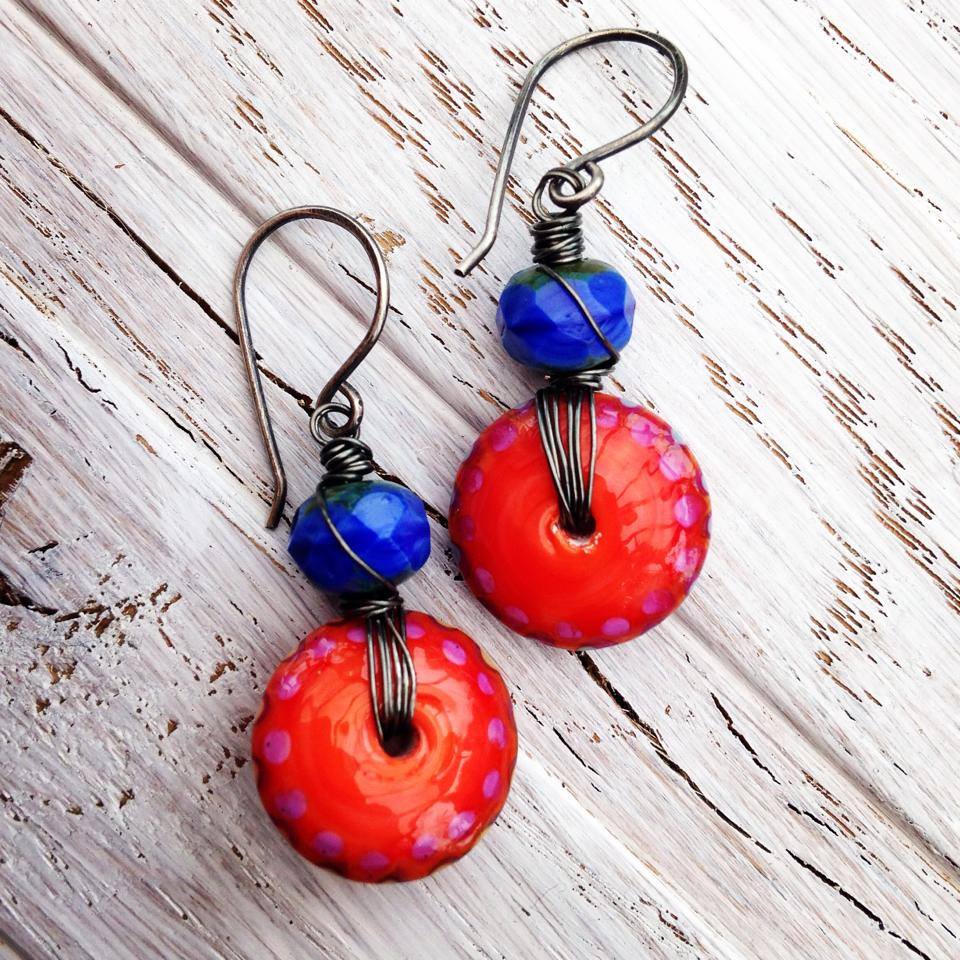 These handmade earrings above feature artisan beads and handmade sterling silver earwires from The Curious Bead Shop. The beautiful handmade lampwork beads from Helen Chalmers were too special to use with mass-produced earwires!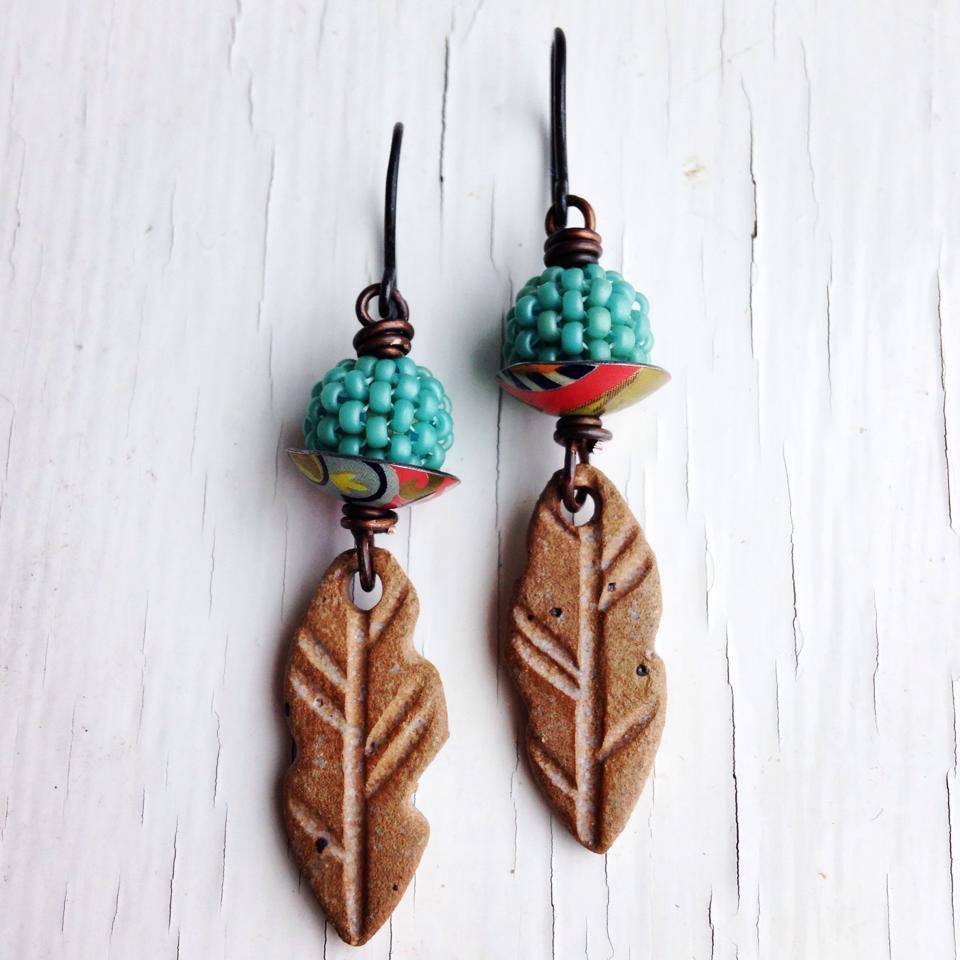 3. Buy direct
Shopping handmade is almost as fun as working with handmade findings! Often, you can buy directly from the maker, which means you are more likely to get one-off items. Try exploring Etsy for seemingly endless shops of handmade components and findings. The handmade earrings above feature artisan beads and findings and cute tin bead caps from Lorelei Eurto!

4. Get creative with clasps
Some handmade clasps can really be the talking point in a piece of jewelry! Some handmade clasps can be a little intimidating in size, compared with a simple lobster clasp. Make them the focal point, and combine them with simply strung beads.
This handmade necklace above features artisan beads and handmade pewter hook and ceramic connector. I've set this beautiful and decorative clasp to one side so that it can be seen while being worn.


5. Combine materials
Don't be afraid to really push the boat out. Try combining different materials and artists in the same piece of jewelry, as I have in my star bracelet above. These items are special and unique. You can see, simply by looking at them in isolation, the beauty they could bring to your designs.
It's amazing what a touch of handmade components, within your own handmade work, can really do for your designs. Go on — be bold, and support handmade!
[box type="shadow"]
Create beautiful jewelry that's true to your style!
Discover the four techniques you need to create endless pieces of jewelry with ease in Bluprint's Jewelry Workshop.

Sign me up!

[/box]
What's your favorite handmade finding to add to your pieces?