Basic hand quilting stitches can help you to achieve a variety of wonderful hand-finished quilts. However, everyone has their own spin on the basic stitch technique. In order to get you on your way to hand quilting bliss, here are several hand quilting projects from the Craftsy community, as well as some resources to help you learn specific hand quilting stitches and techniques.
As a general rule, any of these stitches can be used on any hand-quilted project, and you'll want to look into hand embroidery stitches and how to hand appliqué if you are interested in combining those techniques on your project! Let's take a closer look at hand quilting stitches: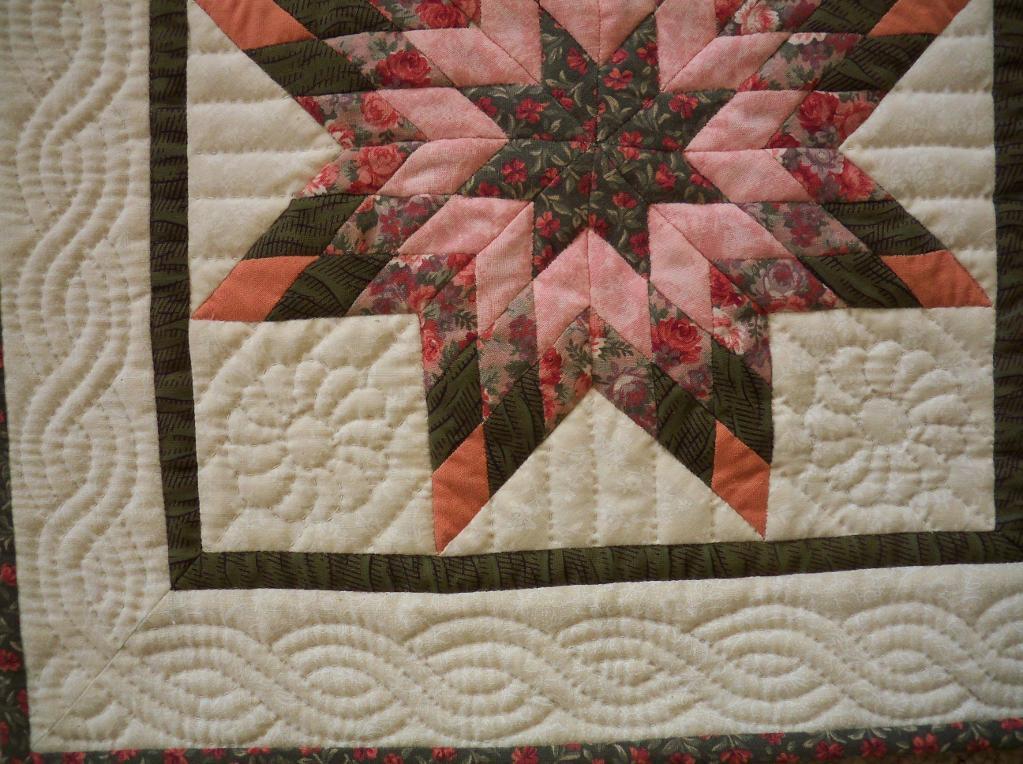 Photo via Annies Quilt Craft
Quilter's knot
The quilter's knot is a basic hand quilting stitch that quilter's choose for starting and stopping their stitch patterns. To sew the quilter's knot, you wrap the thread three times around the threaded needle, then pull the loops you created down over the thread to make a knot at the bottom. After trimming the thread, you'll want to start stitching in the center of your quilt, pulling the knot through the top fabric and to the back of your quilt.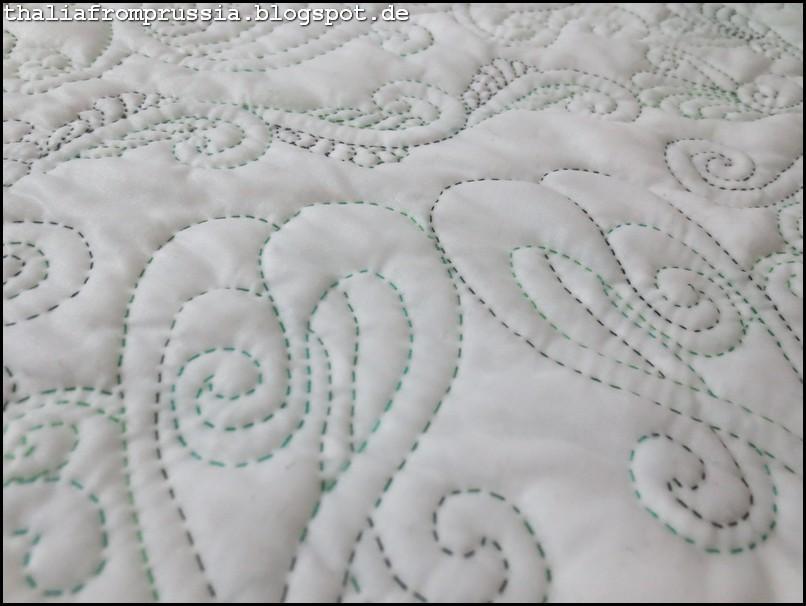 Photo via Thalia from Prussia
Running stitch
A basic running stitch is what most hand quilters use to establish a steady hand quilting technique. The needle should be inserted through the front of the fabric, catching small amounts of the back of the fabric, being reinserted through all layers again and again in a steady pattern. Many quilters have tips for using a thimble to get a nice angle or inserting their needle through several stitches before pulling the thread all the way through, which makes the process a bit faster.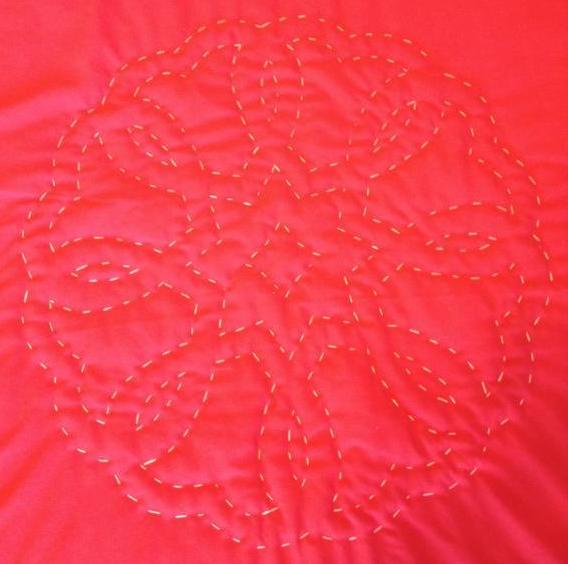 Photo via Lauras Threads
Tunneling and rocking stitches
While the tunneling stitch is a technique that aims to keep the needle parallel to the fabric, the rocking stitch uses a lot more movement of the needle and the thimble, and the needle is actually perpendicular to the fabric much of the time you are stitching. Once you get the rhythmic motion of each of these hand quilting stitches, you'll learn to complete them without much thought.
Quilter Mary shares her hybrid rocking stitch technique, with plenty of explanatory photos, which allows greater visibility of the needle position and resulting stitches.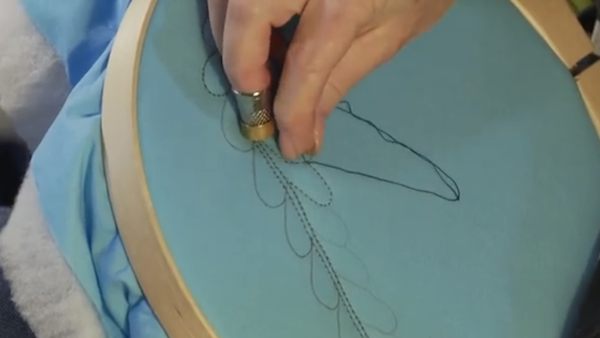 Photo via Andi Perejda
Unlike machine quilting stitches, hand quilting stitches are farther apart. Starting and stopping a line of hand quilting stitches is part of the process, but once you've learned hand quilting basics, you'll be ready to grab a hoop and start stitching.
If you want to learn more about hand quilting stitches, you can enroll now in Andi Perejda's course Hand Quilting: Heirloom Design & Technique, so you can learn step-by-step how to quilt your projects by hand for stunning results that will help you slow down and enjoy the process.
Which hand quilting stitches have you tried?