If you are struggling to find the perfect present for the person who has everything this season, why not give the gift of a new hobby?
Embroidery kits are a great gift idea, especially for newcomers or those who may not otherwise consider the craft. Kits that include all the materials, pattern and instructions mean they don't have to be an expert or go sourcing materials.
Here is a range of hand embroidery kits that would be great for beginners and seasoned embroiderers!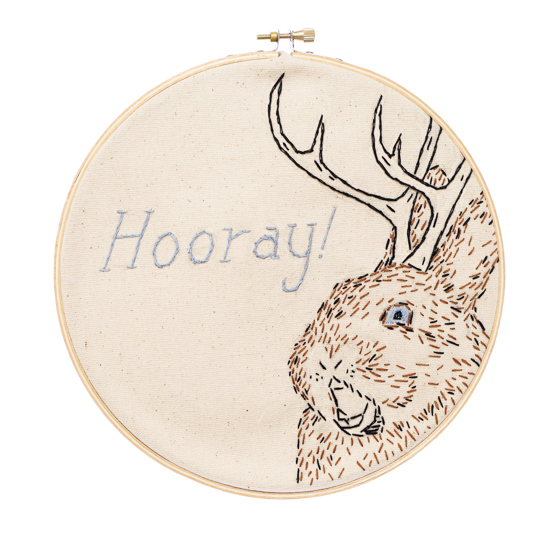 Photo via Megan Eckman
Hooray!
Megan's designs are like miniature pieces of contemporary art which would look beautiful in any home. As well as this cute Jackalope, her patterns include a pair of loved up pigeons, sleeping foxes and Yumi with her Yak. Megan also does a range of embroidery kits based on the East Coast which you can find on her website.
Browse Megan's Hand Embroidery Kits.
Photo via Ann's Orchard
Peanut the elephant
Emma Pavier is the designer behind Ann's Orchard who produce needle and bead work patterns and kits. Her mini kits cover a range of animal designs, from Delilah the donkey to Chips the seagull which make them ideal for any animal lover. There's even a bird pie or Christmas pudding for anyone who loves their festive food!

Photo via Emily Peacock
Happy thoughts
Emily Peacock is the queen of needlepoint and her graphic and packaging designer roots give her the upper hand when creating original needlepoint designs. The above cushion is part of her beginner recommended kid and includes high-quality crewel wool, fabric, and a needle. The backing fabric and pom-poms are not included, but that just means they can be better coordinated with the recipient's home!
Take me to Emily Peacock's website.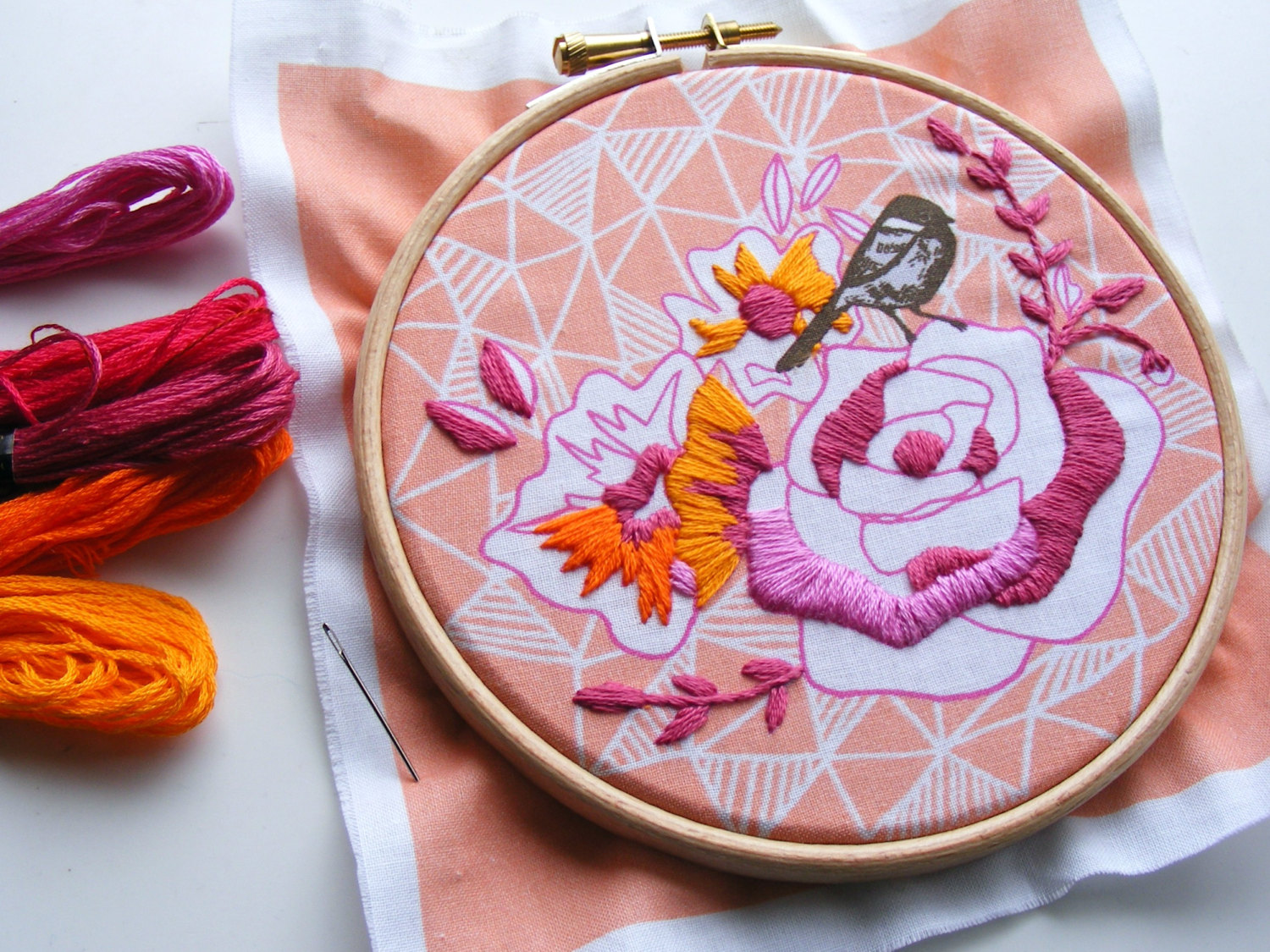 Photo via Jenny Blair Art
Bloomin' beautiful
This color-by-numbers-style stitching kit has it all — vibrant colors, geometric shapes and even a cute bird. This would be a wonderful set for anyone who wants to develop their hand embroidery skills and learn to create sumptuous satin stitches.
A little birdy told me you can buy it here.
Do you want to hand embroider a wide array of textured stitches? Learn how to create gorgeously colorful and totally touchable designs in Craftsy's Embroidering Texture & Dimension by Hand class.
Sign me up!
How did you get started with embroidery?