I simply adore monograms and was so thrilled that when they made a comeback a few years ago, their popularity sustained itself with creative peoples finding new and interesting ways to infuse them into anything and everything from jewelry to glassware. I feel that monograms add a sort of classic feel to the item or items they can be found on. I especially love the look of a monogram on a handbag or tote, so I decided to make my own!
You can have your own, too, just follow these steps, coupled with the techniques and lessons from Brett Bara's Design Your Own Handbag, and you'll have your own monogrammed handbag or tote in a jiffy!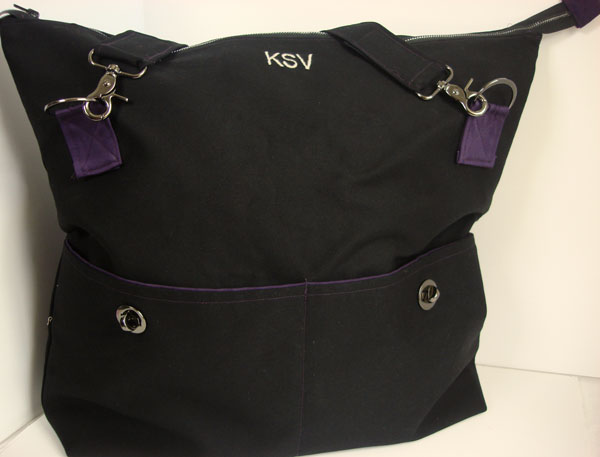 How to hand embroider a monogram for a personalized handbag!
Some of those designer labels with monograms can be pricey. Which is why I knew the online Design Your Own Handbag class would be an excellent way to create my own bag and add a monogram using my hand embroidery skills, without breaking the bank. The best part is, I used the techniques from the course to create a bag I wanted, so not only is the design unique to my specifications, it also has my initials monogrammed onto it. It's better than a designer bag because I made every part of it!
Note: Adding a monogram is best before construction of the bag begins. I added my monogram to the front exterior panel of my bag after I cut the fabric and added the fusible interfacing, but before I added any exterior pockets, hardware or lining.
Supplies:
Aside from all the supplies needed to make your own bag, to create a monogram you will need:
– 6-strand embroidery floss
– Embroidery hoop
– Embroidery tracing paper
– Ballpoint pen
– Straight pin
– Measuring tape or ruler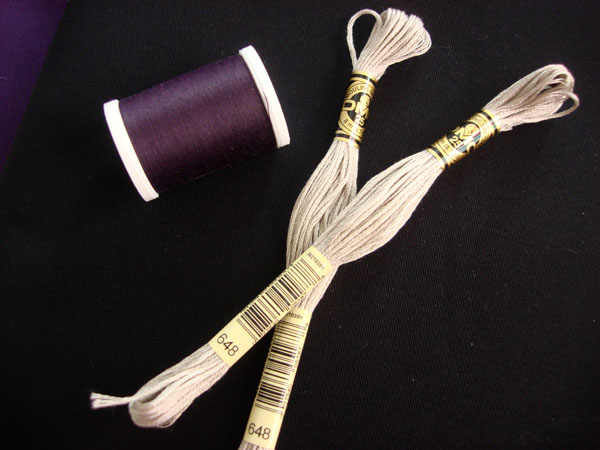 Step one:
Assess your materials for the best color of embroidery floss to suit your design. I chose a black cotton twill exterior with cotton sateen in an eggplant purple for the interior and accents. I chose DMC embroidery floss 648, which is a medium shade of grey.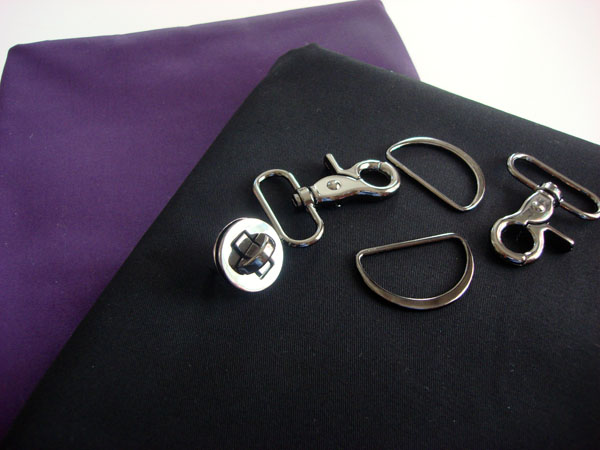 Step two:
Once you have all your materials ready to begin the construction of your bag, you'll want to figure out where you want your monogram. I wanted mine in the center at the top of the bag. I took the measurement of the zipper width and added 2 and a ¼ inch to that length. Place a pin to hold the measurement.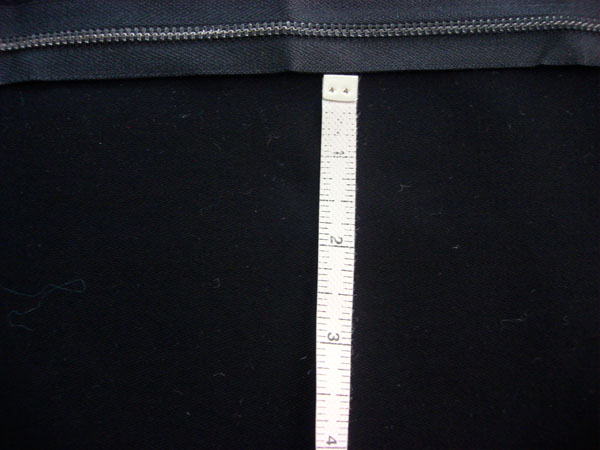 You'll want to make sure to give yourself enough space so that you don't run over your embroidery when you go to assemble the bag.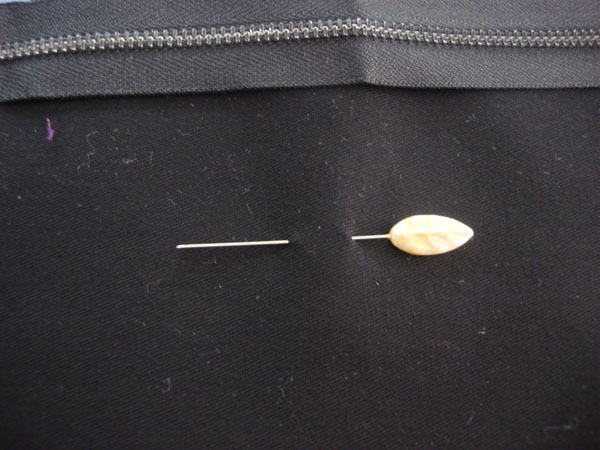 Feel free to explore where you want your monogram to go. It can go on a pocket or off-centered. Play around with the placement until you are happy with where you want it.
Step three:
This step is fun because you can play around with the structure and font of your monogram. Most traditional monograms call for three initials with the surname or last name in the center and the first and middle initials on either side. I'm Kristen S. Valencia; traditionally my monogram would be "kVs," with the initial for my last name a little larger or prominent in the design. I decided to break the monogram rules, so I opted for "KSV" as my monogram.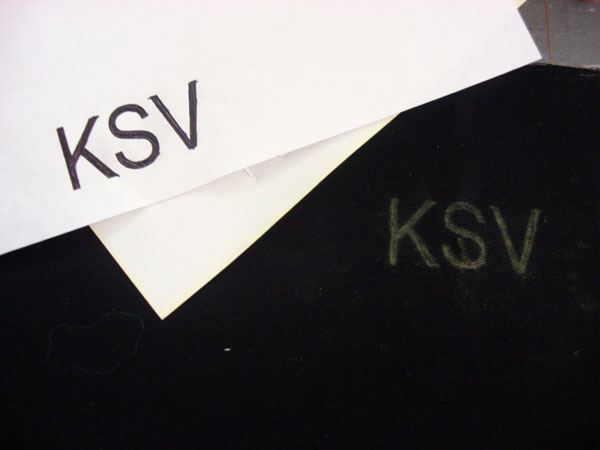 You can play around with your monogram though, and even add a shape if you don't want to use three initials. Maybe add a heart or star where the middle initial would go, and have your first and last initials on either side of the shape. This is where your design can take on a very personal or playful meaning for you.
Using a word processing program, like Microsoft Word, play around with the fonts and create your monogram. I chose Arial Narrow in font size 72. You can choose any font, or even your handwriting or the handwriting of a loved one.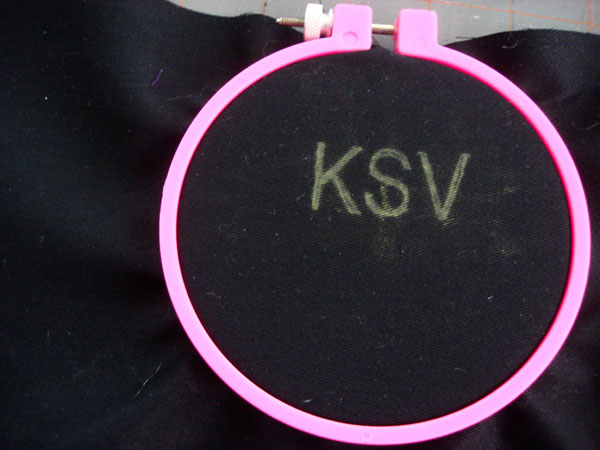 Step four:
Take a print out of your monogram design and place it over the wrong side of a sheet of embroidery tracing paper. Align the pattern on your fabric. Using a ballpoint pen, trace over the letters to transfer the monogram design to your fabric.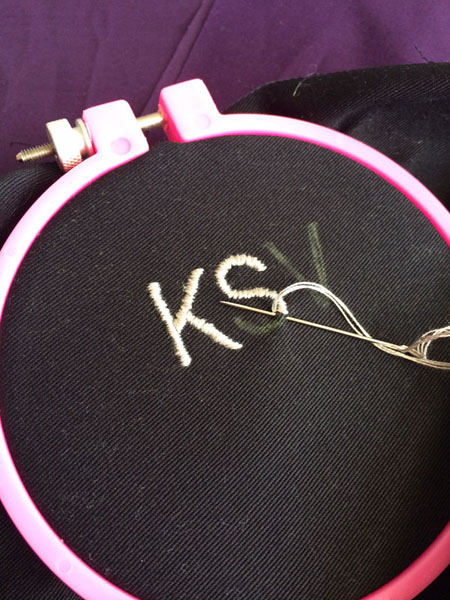 Step five:
Place your fabric in an embroidery hoop. I used three-ply floss of the DMC 648 and threaded it onto a very sharp embroidery needle. Using short horizontal satin stitch, I filled in the letters.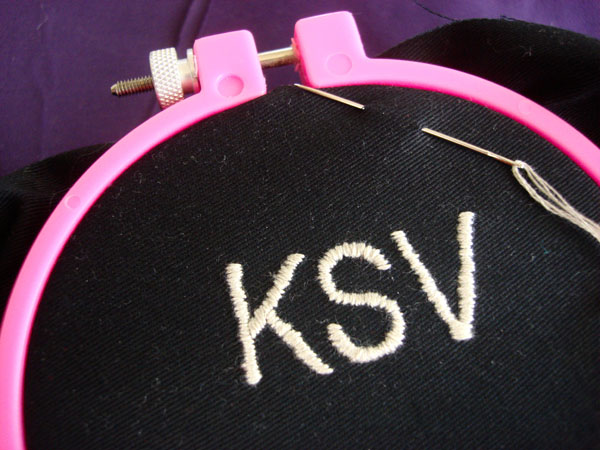 Step six:
Press along the exterior edge of the embroidery, making sure not to press the stitches themselves.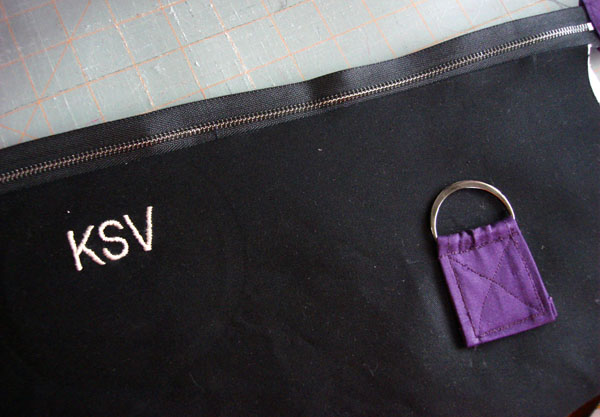 Step seven:
Continue with construction of your bag. The lining of the bag will cover the backside of your embroidery, so you don't need to worry about it being exposed.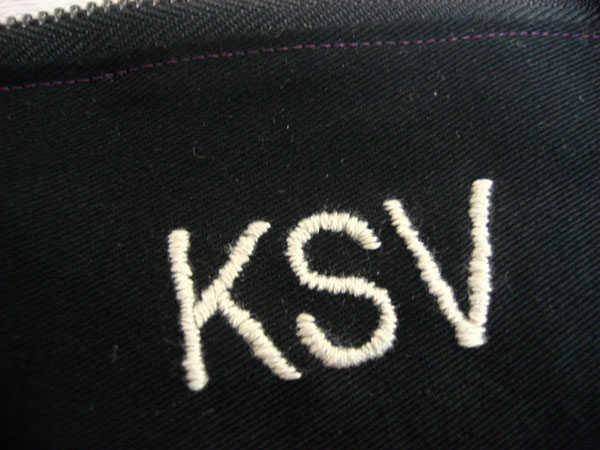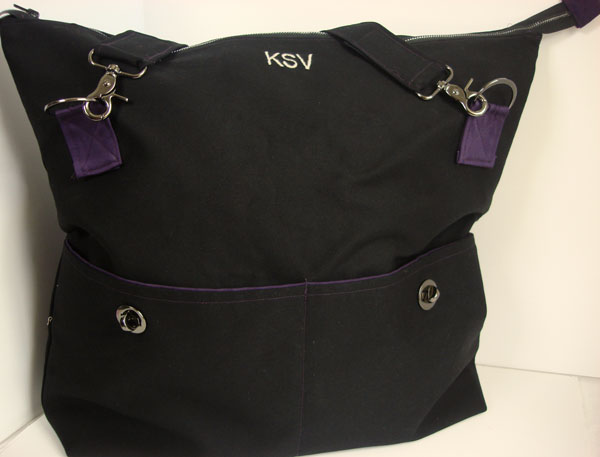 Ready to create your own unique bag? Start by signing up for the Design Your Own Handbag class, right here on Craftsy, where you'll learn how to make a custom designer bag at home. Or, for a quick, fun fix, check out the FREE mini-class Bag-Making Basics: Drawstring Bag & Bucket Bag.
What will you personalize with a hand embroidered monogram?