Halloween provides so many opportunities for getting creative! There are decorations for the home, costumes for the kids, treats for all and endless opportunities for us quilters to sew up some spooky fun! Halloween can be creepy and scary or just silly and sweet. Whatever you choose, there is a pattern waiting for you.
Quilters who love paper piecing will find that these Halloween paper piecing patterns are perfect for the occasion and those who don't paper piece might be tempted to start! Choose one block, select some fun fabric and get quilting. See if you don't end up with quite the treat!
Check out these seven Halloween paper piecing patterns to dress up your home: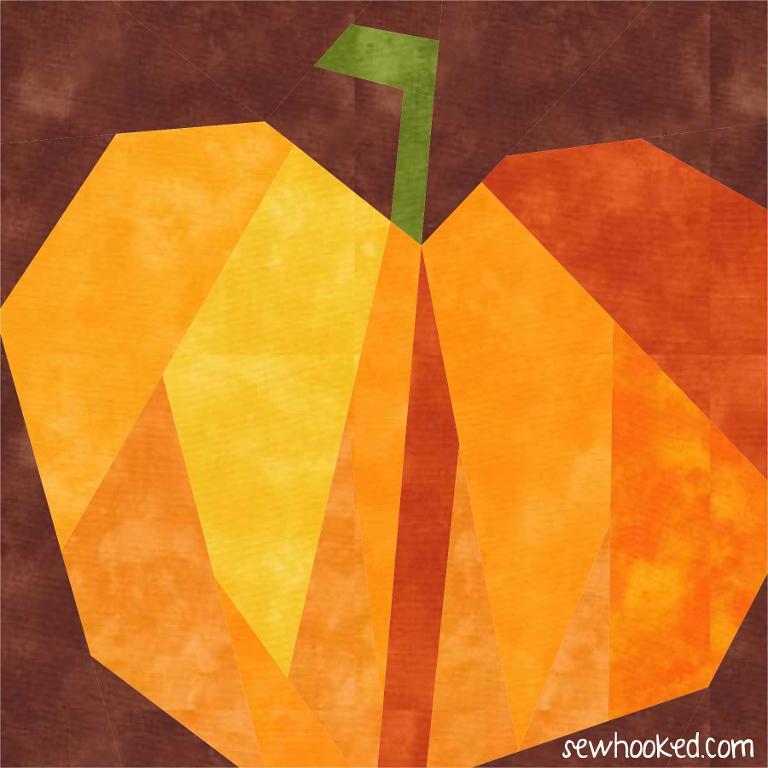 Image via Bluprint member Sewhooked
Patchwork pumpkin
This little pumpkin is the perfect place to start. It is free and it's simple. If you aren't familiar with paper piecing, this might be the perfect place to start. Try a simple stitch and flip and before you know it, you'll have a pumpkin that will last for years! This little block would make an adorable pillow, or a cute pocket on a tote bag. Make a dozen and your pumpkin patch quilt will be sure to impress the goblins!
Get the FREE Paper-Pieced Pumpkin pattern here.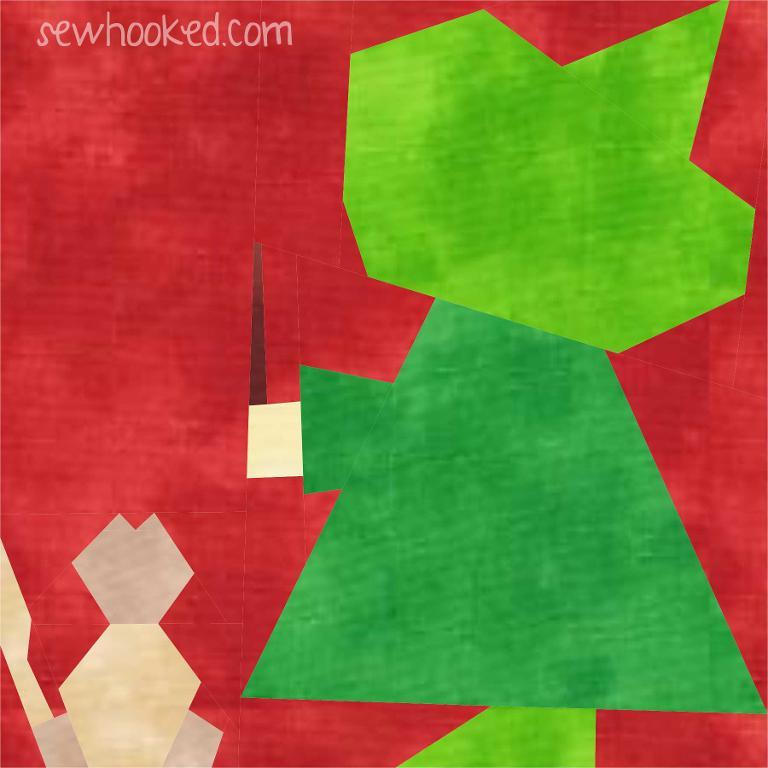 Pattern via Bluprint member Sewhooked
Little witch
This little witch could be personalized with any color dress you like and the cat could be sewn up to look like your favorite feline. Think how much fun choosing just the right fabric for this kitty would be. This block is just one of a series by Sewhooked that would make a wonderful collection of blocks for a cute gathering of witches. She would be adorable lined up with the other witches on a table runner or wall hanging.
Get the Witch With Cat pattern here.
Pattern via Bluprint member Twiddletails
Spooky skull
If you are serious about scaring up some fun, try this skull pattern. It is made up into a pillow that would please even the most serious goblins! It would also be a great trick-or-treating bag sewn up with some glow-in-the-dark fabric or trim. Even the most discerning trick-or-treater would be proud to carry this creepy looking loot bag.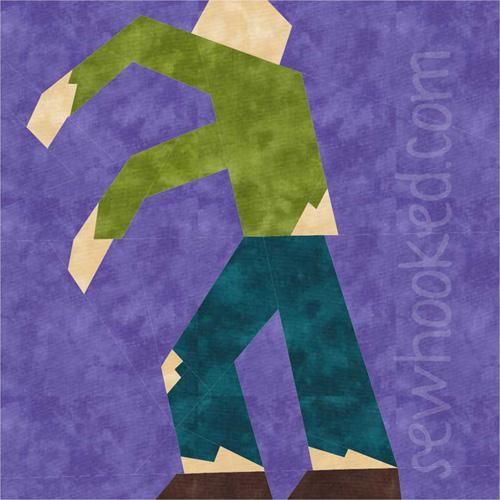 Pattern via Bluprint member Sewhooked
Monster madness
If the skull didn't scare you enough, surely this zombie will! You could sew up a few of these and have them march along a pillow or a pillowcase for the bravest of your little ones. With the current zombie craze, this guy is sure to be popular!
Pattern via Bluprint member Sewhooked
Handmade mummy
I think this mummy has things all wrapped up, don't you? He would be a fun surprise in a creepy quilted project. He could make a perfect pot holder or hot pad if you only want to make one, or he could be added to a table runner for some fun.
Get the I Want My Mummy pattern here.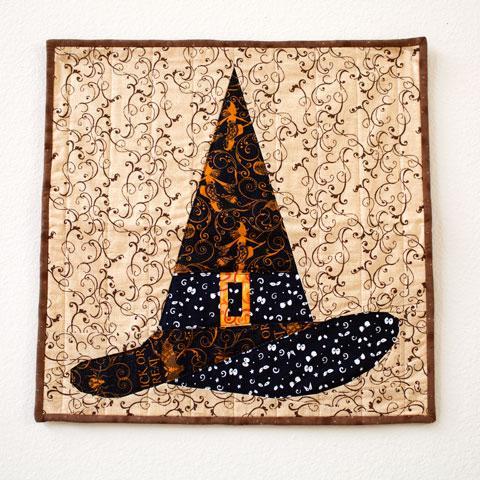 Pattern via Bluprint member Soma1773
Haunted headwear
If you are looking for a little more sophistication in your spooky, this large witch's hat would make a lovely wall hanging or table quilt. It is big enough that it could be used with some patchwork for a nice quilt to cuddle under as well. This would be good project for using that Halloween fabric you bought because it was so cute, but then had no idea how to use!
Get the Halloween Witch Hat pattern here.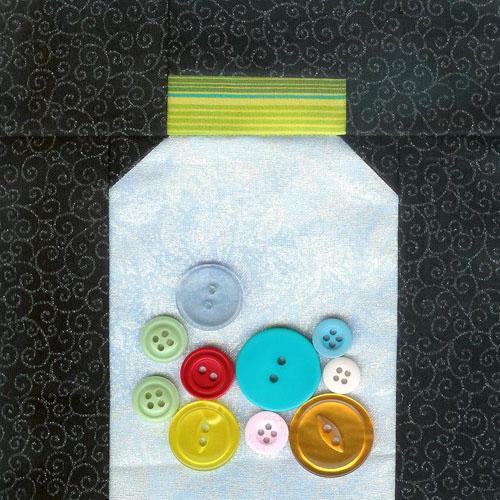 Pattern via Bluprint member Sewhooked
Candy jar
Another great idea for using up a collection of cute Halloween fabrics or buttons is to fill these jars with them. Depending on how many you have, you could make quite the quilt from a good variety. Don't just think Halloween fabrics! Wouldn't these jars be fun filled with worm fabric, bug buttons or insects? Fill a jar with spider fabric and see who screams first!
Get the Classic Jar pattern here.
[box type="shadow"]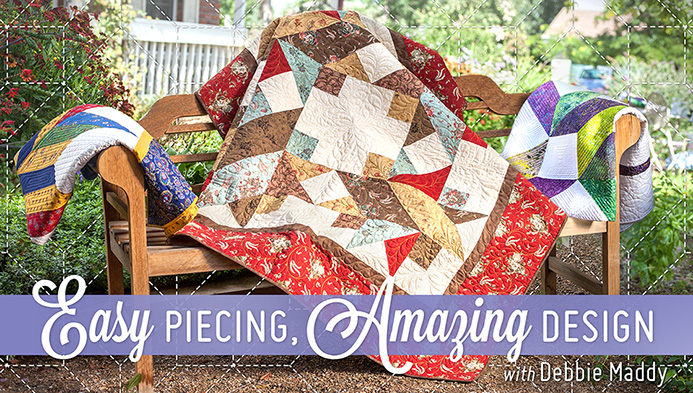 [one_half_last]
If you are ready to start paper piecing your Halloween fun but need a little help getting started, check out Bluprint's Easy Piecing, Amazing Design class for more information!

Sign me up!

[/one_half_last]

[/box]
Which of these patterns will you be stitching up this season?