Turn your black thumb to green with one of the easiest, most low-maintenance plants around — succulents! Get our latest FREE PDF, The Foolproof Guide to Growing Gorgeous Succulents, created exclusively for Bluprint by renowned garden writers Teresa O'Connor, Meredith Skyer and Ramon Gonzalez.
Get the tips, tricks and tutorials you need to grow healthy succulents, plan your succulent garden, propagate and more, with this free, downloadable PDF Guide!
Get My FREE Guide »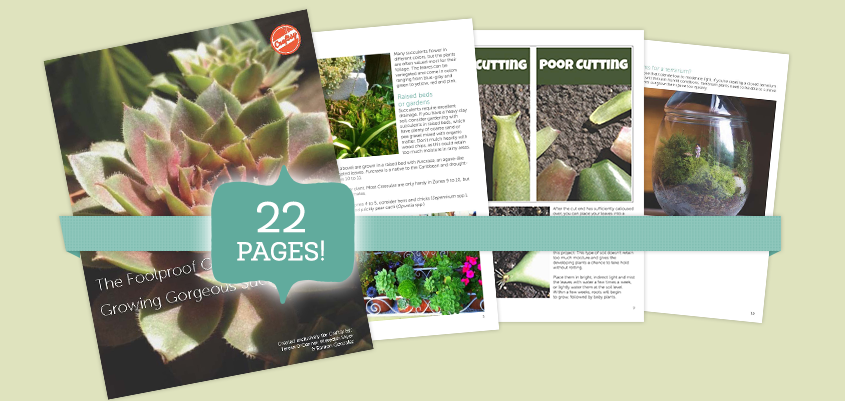 What's in a guide?
This exclusive guide was created especially for Bluprint, by gardening names you trust. Download the PDF and easily print it out, for on-the-go use. Plus, it's yours to keep forever, so you can return to it season-after-season, for years of thriving plants.
What's inside?
Meredith, Teresa and Ramon will share step-by-step tutorials, and tried-and-true tips for a stunning succulent garden you'll love to show off.
Included:
Growing tips
Planning considerations
Propagating techniques
An overview of must-see succulents
A DIY terrarium tutorial
Get My FREE Guide »