If you couldn't tell from my last few posts, summer grilling is one of my favorite things. The possibilities are endless, even when it comes to dessert. Your grill is basically like an outdoor oven. I wouldn't necessarily go baking a cake in your grill (hmm, maybe?), but there are still a lot of options.
For instance, grilled peaches. Grilling fruit is a simple concept that may seem on the boring side, but I promise the results will blow you away. The grill transforms fruit into something magical.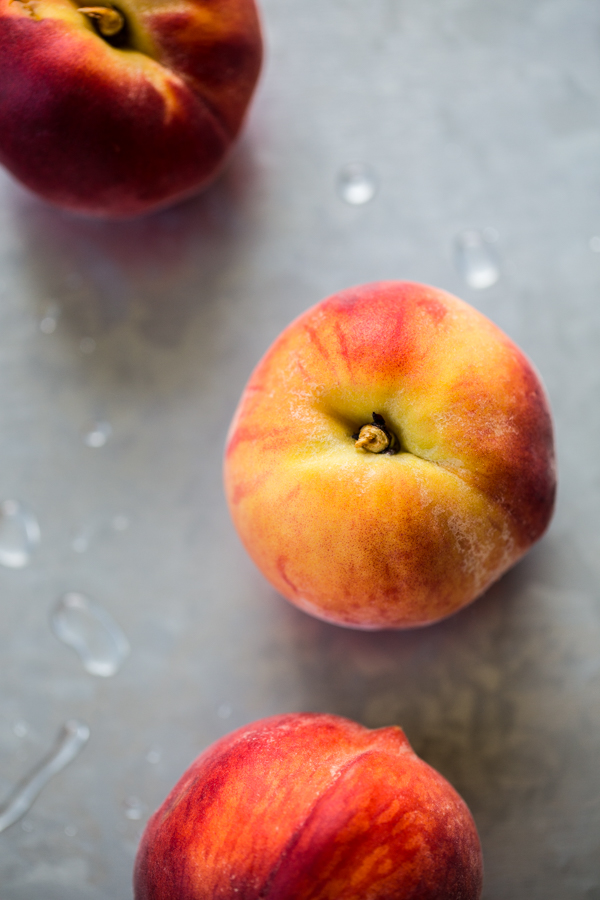 Photos via Edible Perspective
The grill magically transforms many fruits into tender, sweet, caramelized jewels of delight. Peaches are definitely one of my very favorite grilled fruits. I even love grilling peaches and saving them to add on top of my morning breakfasts. They're perfect on oatmeal and waffles.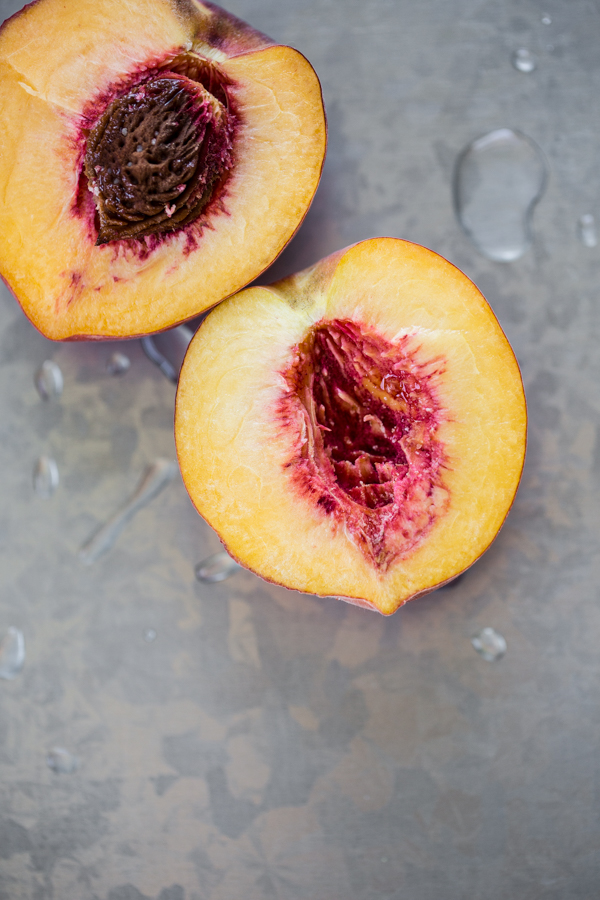 The key is finding firm, but not rock-hard, peaches. If they're too ripe, you won't be able to twist them apart. If they're rock hard, they won't soften as well on the grill.
So what are some other grillable fruits? I'm so glad you asked.
And the list goes on!
This recipe for simple grilled peaches with coconut whipped cream is a satisfying and healthy way to end a summer meal.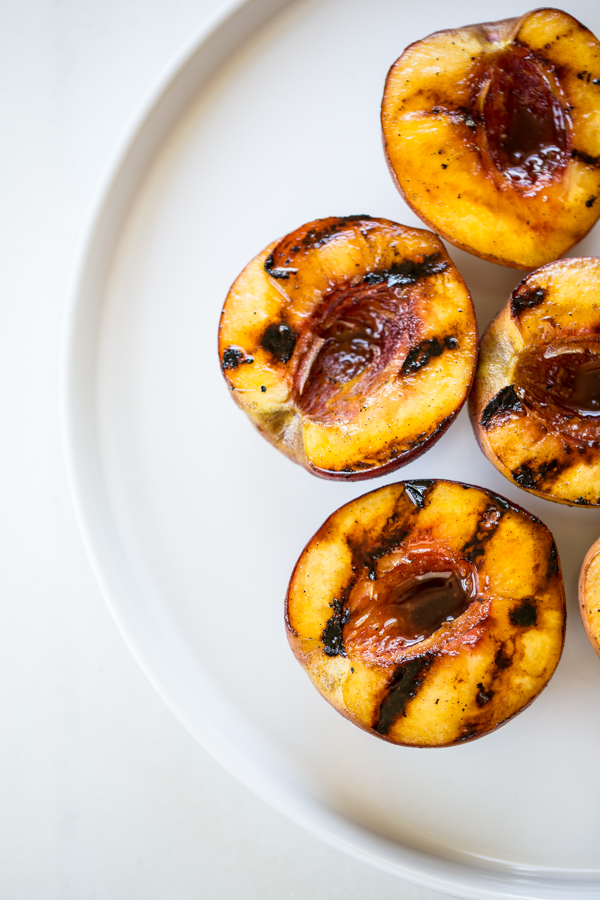 You can even try adding your grilled fruit to savory meals. How about topping a burger or pizza with grilled pineapple? What about a slice of grilled peach in between layers of a grilled veggie sandwich?
Or, instead of actually grilling the fruit, you can grill your entire dessert with this Strawberry Apricot Grilled Crisp.
Can you see why I'm obsessed with grilling now?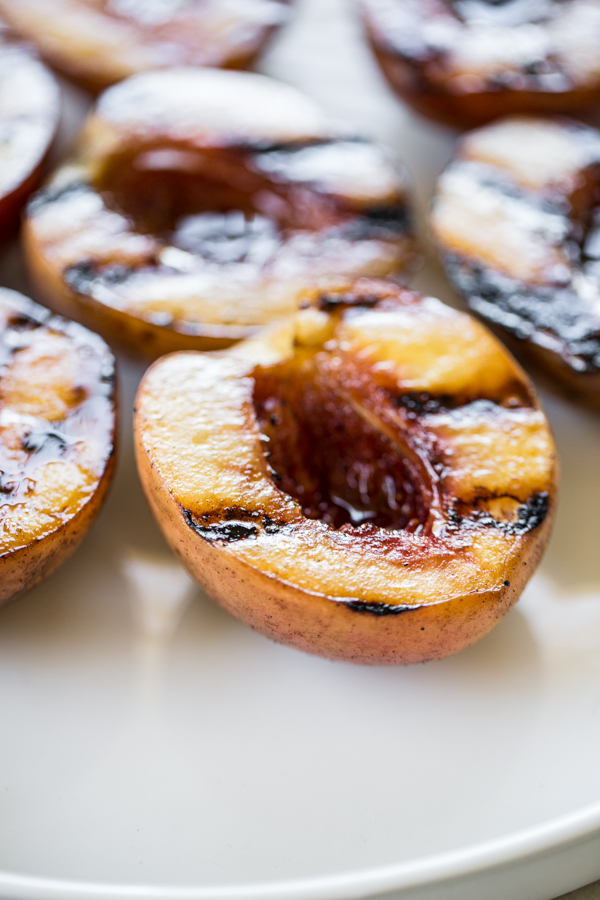 Simple Grilled Peaches 
Yield: 8 peach halves
Ingredients:
4 peaches (slightly soft)
avocado oil (or other high-heat oil)
2 tablespoons unrefined coconut oil
2 tablespoons pure maple syrup
1 1/2 tablespoons coconut sugar (or muscovado, brown sugar, cane sugar)
1/2 teaspoon pure vanilla extract
1/2 teaspoon cinnamon
Pinch of salt
Step 1:
Preheat your grill to medium, 350 – 375F. 
Step 2:
With a pairing knife, slice all the way around your peach against the pit. Hold each side with one hand and twist gently in opposite directions. If your peaches are fully ripe you may find this step difficult. If that's the case, simply cut the peach into four large sections away from the pit.
Step 3:
Rub all sides of the peach halves with a light coating of oil.
Step 4:
Once the grill is fully pre-heated place peaches on the grill. Cook for 4-5 minutes, until starting to caramelize with grill marks appearing. Flip and cook for another 4-5 minutes.
Step 5:
While the peaches are on the grill, heat a small pan over low heat. Add the coconut oil and let melt. Stir constantly. Add the maple syrup, sugar, vanilla, cinnamon, and salt. Stir together and let heat for 1-2 minutes. Stir a few times. Remove from the heat.
Step 6:
Remove peaches from the grill. Drizzle syrup over each peach and top with coconut whipped cream. Serve immediately.