Every March, the grass starts grow, trees begin to bud with tiny leaves, spring perennials start to make their appearance and St. Patrick's Day is just around the corner. All these changes make this month the perfect time to brighten up your collection with green fabrics for quilting!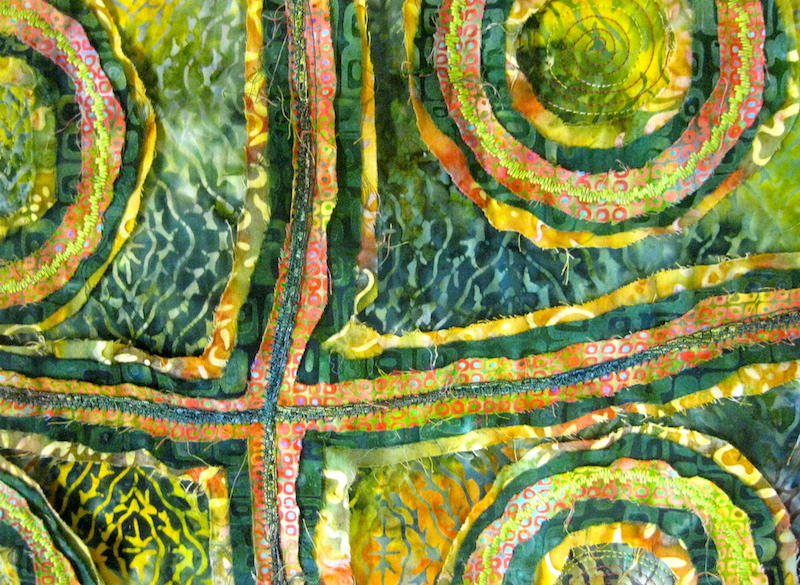 Photo via Stitch & Slash with  Carol Ann Waugh
Get inspired with these uses for your green quilting fabric!
Unless you've been busy storing fabrics all winter, you may need to pick up a few extra Fat Quarters or some yardage looking to get that vibrant pop of spring color you're looking for. Once you've chosen some of your favorite emerald, olive and lime prints, you can start exploring challenging and fun new projects like these that highlight your green quilting fabric!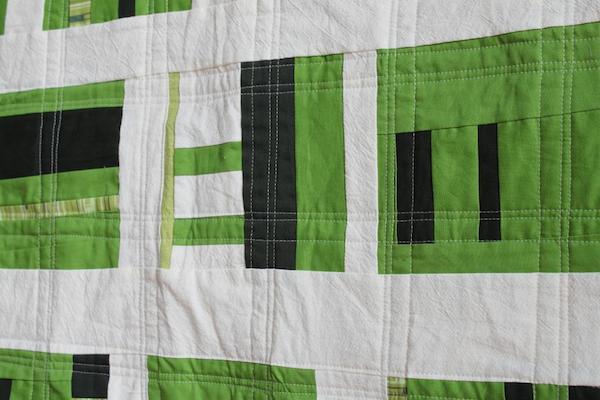 Photo via Bluprint member curlywhirlie
Green basketweave quilt
Turn your solid green quilting fabrics into an improv-pieced quilt and take cues from this delightful Green Basketweave Quilt by Bluprint member curlywhirlie. Made from 16 blocks of different sizes and shapes, this projected was created using her Improvisational Basketweave Quilt Pattern. To get this look, you can pair deep green fabrics with lighter and medium tones, framed by clean white sashing.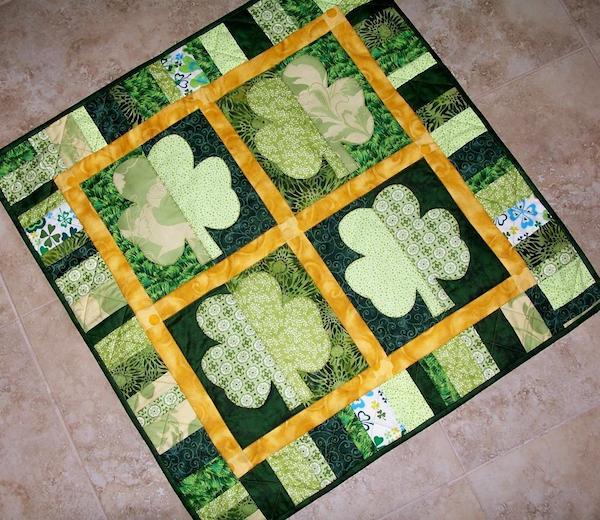 Photo via Bluprint member Quilts by Elena
ShamRocking St. Patrick's Day pattern
If you prefer a more traditional Irish quilt, the Shamrocks St. Patrick's Day Quilt Pattern is another option to utilize your stash of green quilting fabrics. Light, medium and dark green prints paired with gold sashing will be your lucky charms as you whip up this fusible raw-edge appliqué wall hanging. You can also substitute the shamrocks for flowers to make a spring-themed mini quilt.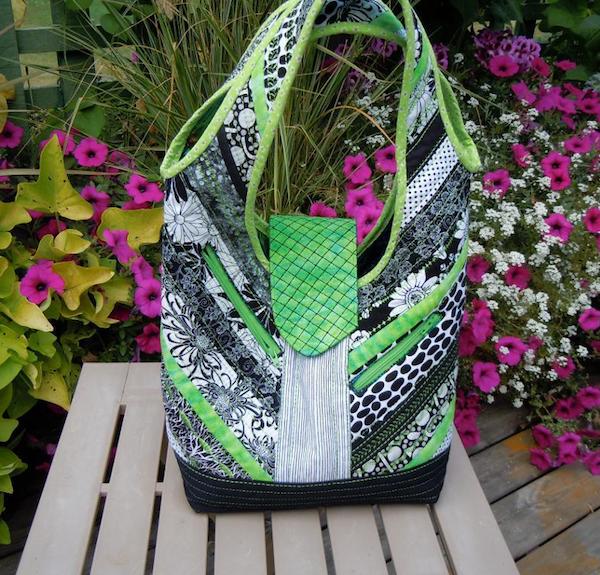 Photo via Bluprint member Kamloops Kim
Beautiful black, white and green quilted tote
What's black, white and green all over? The answer to this riddle could be many things, but our favorite is the Black White & Green All Over Bag! This quilted tote bag is Kim's class project, made in Tara Rebman's Bluprint course Quilt-As-You-Go Patchwork Bags. When pairing white and black quilting fabrics with greens, try to choose brighter shades, like the spring green pictured, for the ultimate contrast.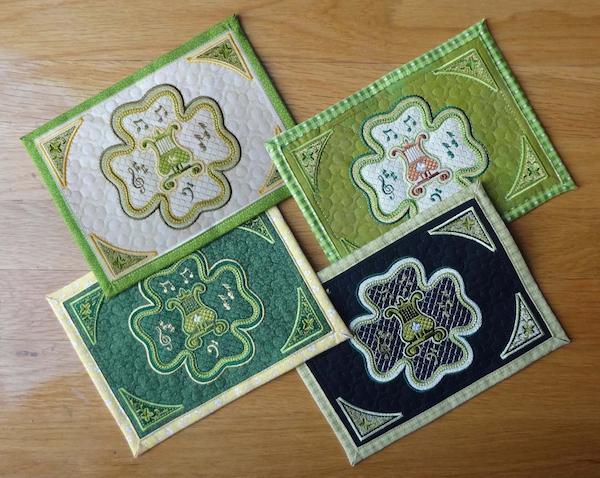 Photo via Bluprint member artbythebay
Pub-worthy Irish coasters
Celebrate your Irish roots (or your appreciation for green beer) with these machine-embroidered St. Patrick's Mug Rugs. Emerald and celery green colored quilting fabrics pair well with bright white details. Small projects are the perfect place to experiment with new methods of binding. These beauties were shared as a course project in Finishing School: Edges & Bindings, taught by Mimi Dietrich.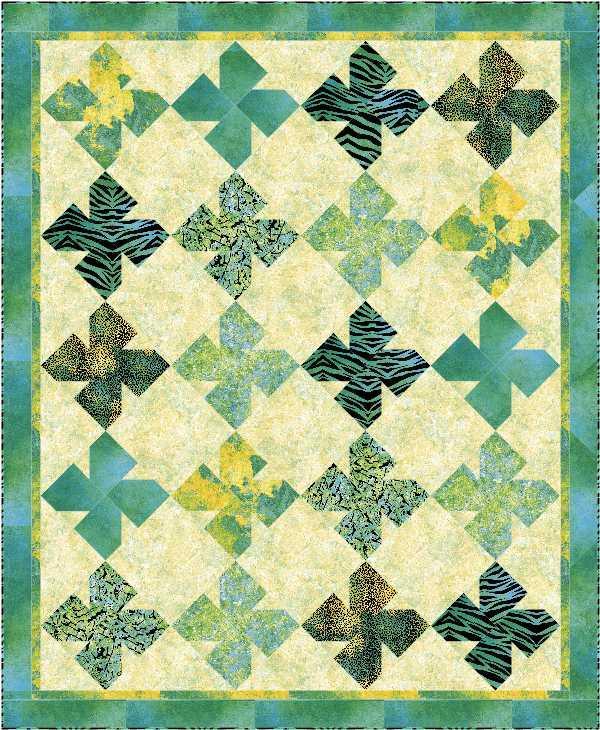 Photo via Bluprint member babsnjas
Beautiful wild green clover quilt
The Wild Clover Quilt is designed with gorgeous green fabrics in mind, but you can always substitute your favorite spring colors. The pale gold background and green clover-shaped blocks are a subtle reminder of St. Patrick's Day. Nevertheless, this bedspread can still be used year round. The pattern is quick to piece and is ideal for beginners looking to learn on-point quilting.
Find the Perfect Fabric!
Find inspiring green fabrics for all your St. Patrick's Day projects, right here at the right price.Browse Fabric Now »