August is National Golf Month, and this selection of cakes definitely scores a hole in one! From golf balls and bags to clubs and caps, cakes for the golfing enthusiast come in all shapes and sizes.
Perfect for birthdays, Father's Day, groom's cakes and retirements, let's see which creative confections are up to par!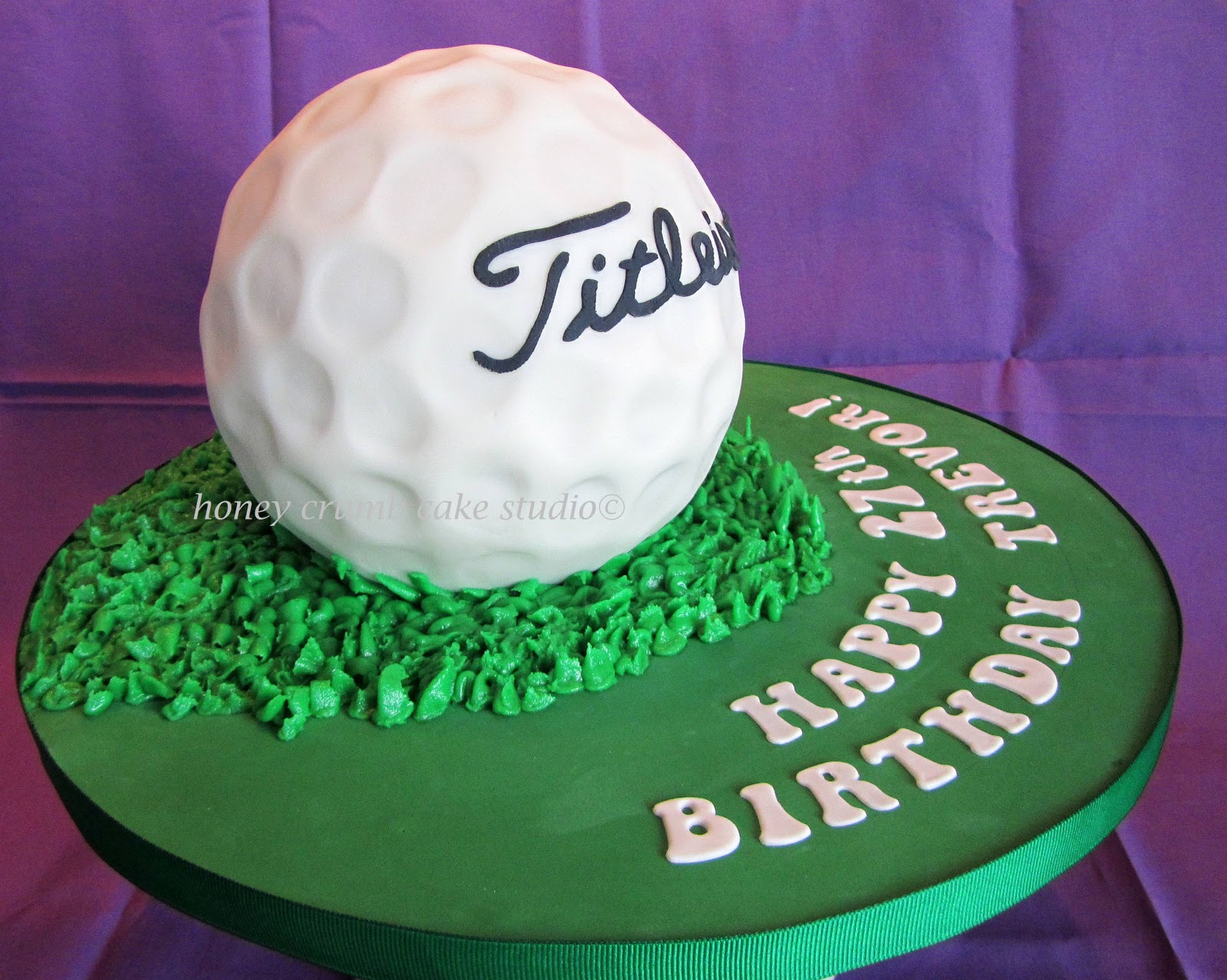 Photo via Honey Crumb Cake Studio
It may look like a simple design, but this golf ball cake nestled "in the rough" is a feat of edible engineering. The Titleist logo and grass have been piped using a small round tip and leaf tip respectively, while the birthday message has been cut using Groovy Clikstix cutters. Our tutorial on how to make perfectly spherical cake will show you how to make a golf ball cake like this one.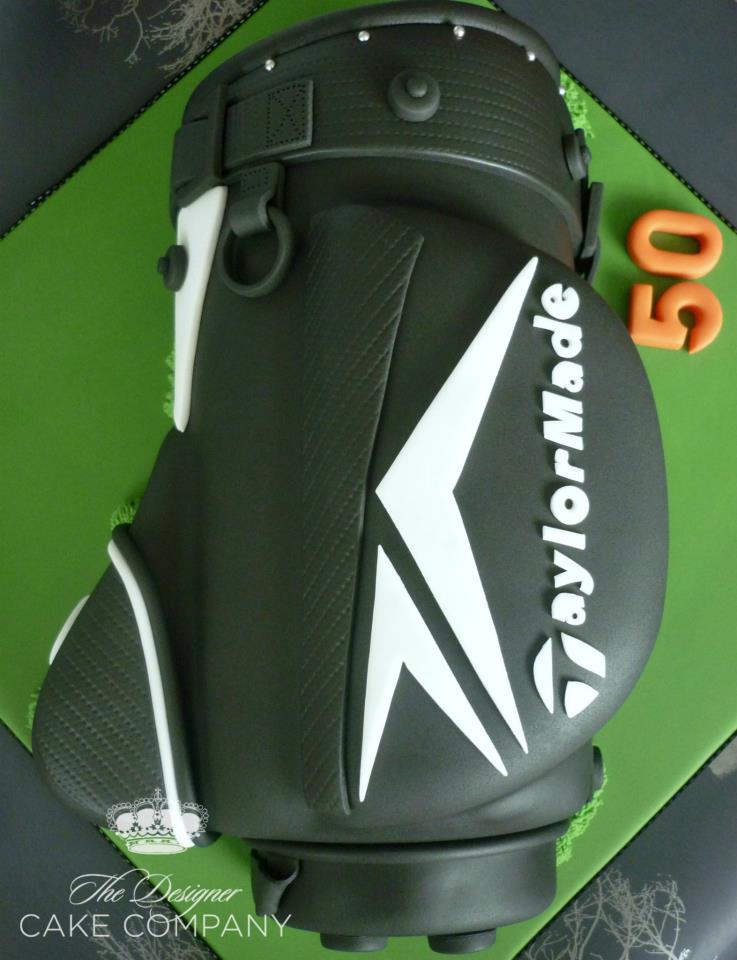 Photo via The Designer Cake Company
You'd be forgiven for thinking that someone came home from a day on the links and dropped their golf bag onto a cake board. This carved and fondant-covered cake is so realistic, it would be no surprise to find it was left uncut at the end of the party! The logo lettering is hand cut and each line of stitching detail was individually applied. The orange "50" adds a great pop of color to a masculine cake.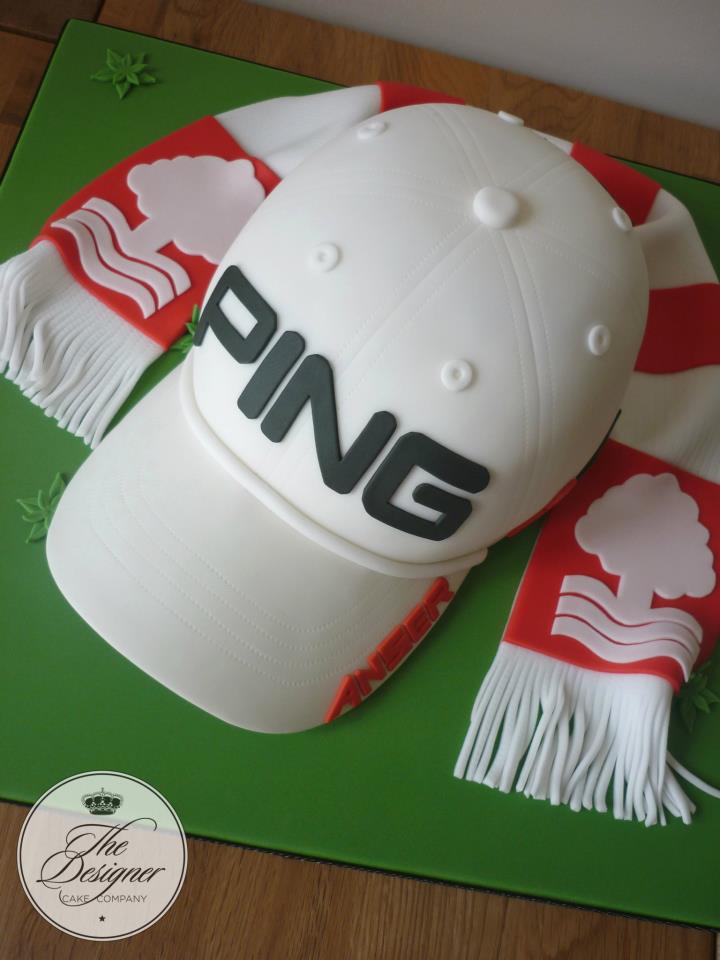 Photo via The Designer Cake Company
This cap cake, by the same designer, was actually created for golf star Lee Westwood. The logos were all hand cut using a scalpel, and the scarf represents the British soccer team Nottingham Forest. The cap itself is fondant-covered cake, while the peak is fondant stiffened with tylose powder.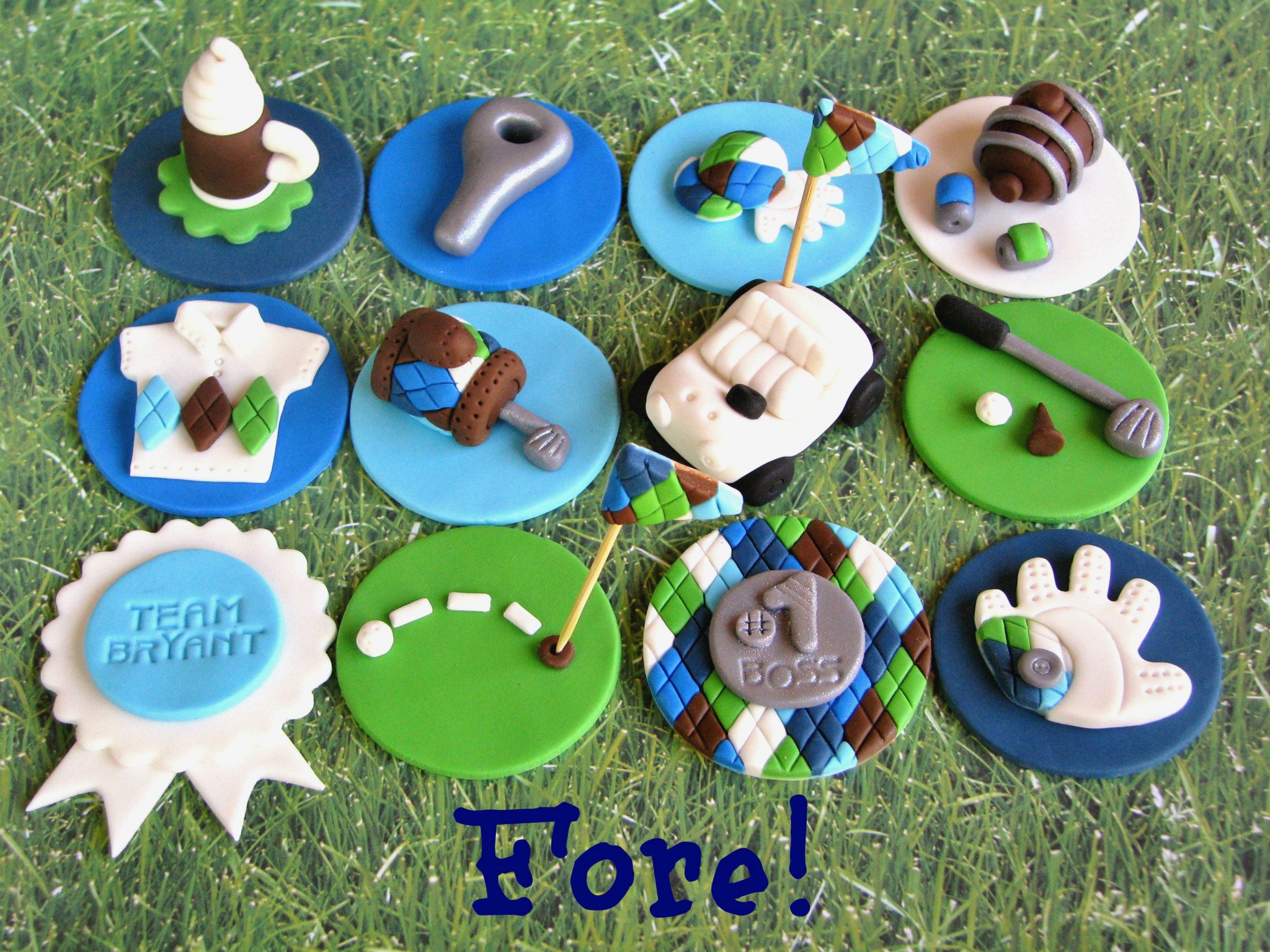 Photo via Lynlee's Petite Cakes
These cupcake toppers feature the only acceptable fashion for the fairway: argyle! Shades of blue, plus green and brown are all the colors needed to create the perfect palette for a No. 1 boss and golfing enthusiast — one that seems to enjoy the "19th hole" as much as any other!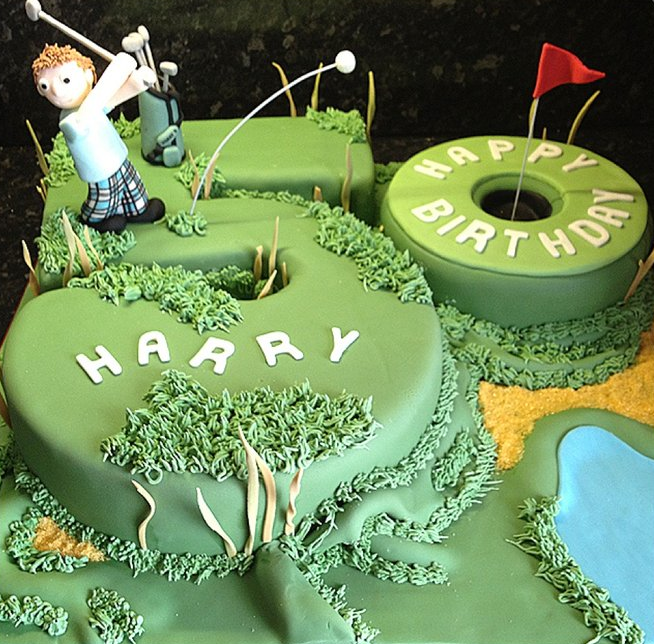 Photo via Janine Makes Cakes
This golfer, in his perfect checkered pants, is tackling a tough shot from the number five to the hole on the zero fairway. The use of the shaped cakes along with the movement of the wired golf ball give this cake such humor. Sanding sugar and piped buttercream grass add some relief to the board and help form a typical golfing landscape, complete with water and sand traps.
You can get more wonderful topper ideas in the Bluprint class Cake Topper Techniques with Anne Heap.

Photo via McGreevy Cakes
Another golf bag, but this time with standing clubs! It must have been a special feat of engineering to keep the top-heavy modeling chocolate clubs from toppling over. The fondant towel has a realistic texture, and the bag itself has been lightly airbrushed to give it an aged look. Argyle-topped cupcakes accompanied the cake.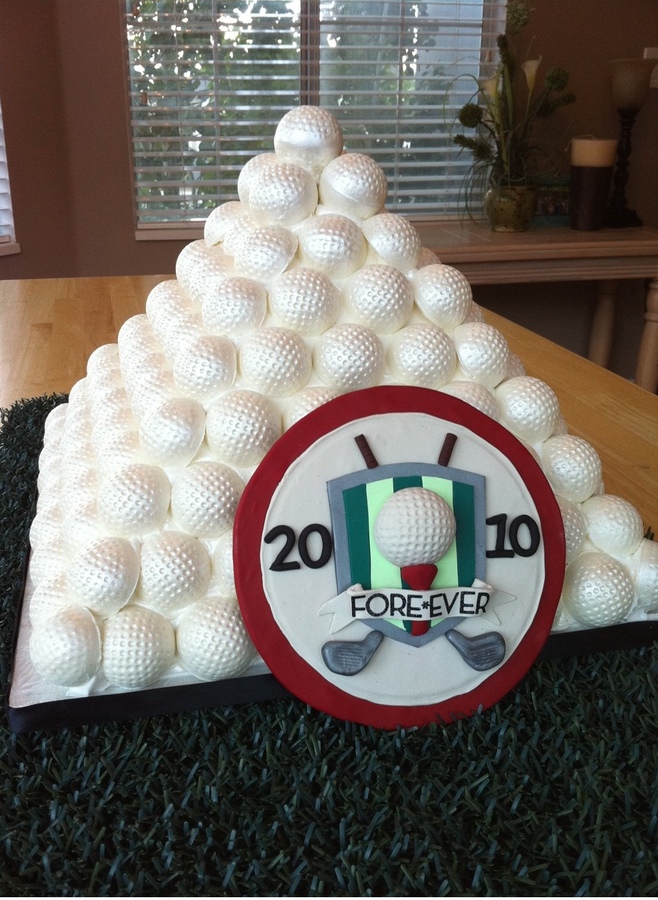 Photo via Susan Adams
This cake is made to look like the stacked pyramid of golf balls at the driving range before a tournament. The chocolate balls — 150 halves — were made using a mold, then sprayed with a little airbrush pearl sheen. Almost 8 pounds of chocolate was used.

Photo via Gateaux, Inc
Another use of the golf ball mold, but this time to create a memorable groom's cake. The bride and groom decided to surprise their fathers with this cake since their wedding was the day before Father's Day. One dad is a doctor, the other a policeman, but they both love golf! The basket pattern has been built up over airbrushed fondant, giving the illusion of a bucket full of balls!
Try one of Bluprint's sculpting classes, such as Designer Handbag Cakes or Cake-osaurus Rex, to learn the cake carving skills needed to create some of the cakes above.
Are you a golf lover? Or do you have a golf lover in your life? Could you eat 8 pounds of chocolate golf balls?