It's that time of year once again! Sometimes it can be difficult to figure out what the handspinner in your life needs, but here are some great spinning gift ideas — from stocking stuffers to gifts that keep on giving. And if you're a spinner, you should be sure to put these at the top of your list!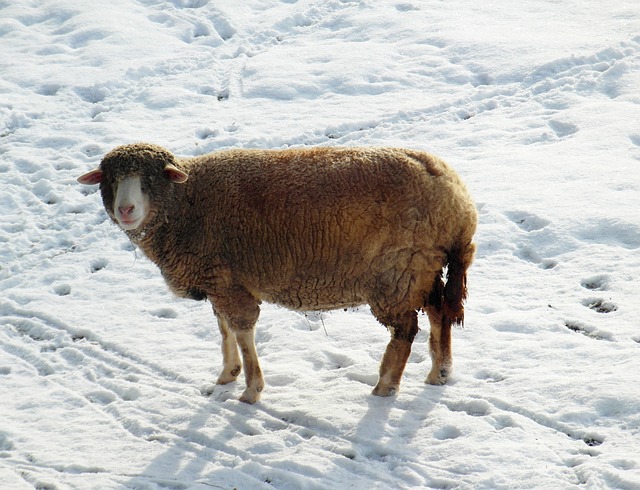 Photo via pixabay
Accessories and tools
There are lots of accessories that are both practical and beautiful to give as gifts.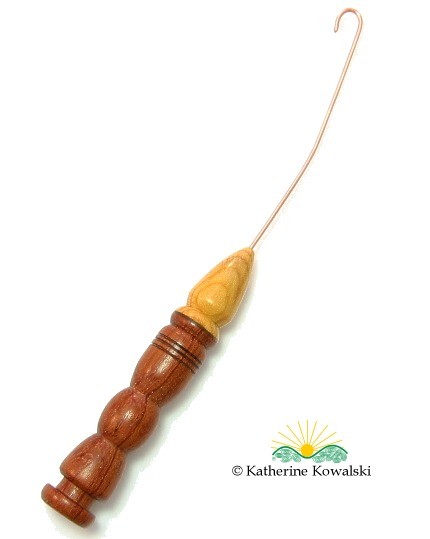 Photo via Daystar07 on Etsy
How about a nice orifice hook? The ones that come with a new spinning wheel are always fine, but a pretty one is even better! This hand-turned orifice hook incorporates different woods, a copper hook, and a channel to add a ribbon to secure the hook to your wheel.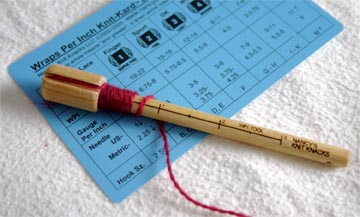 Photo via Nancy's Knit Knacks
This birch wood WPI tool is an easy way to measure the thickness your handspun yarn, with a handy notch in the end to keep your yarn from sliding all over the place and laser etched markings that won't rub off. A handy WPI reference card is included, and it's all made in the USA! Other small gift ideas?
Nice hand cream (we all need it!)
Handmade orifice hook like this one
Small scissors
Pretty journal (for a spinning log)
Wool wash like SOAK
Project baskets and bags
Pretty much anything with a sheep on it — how about a handmade mug?
Books
A well-written book is always a fantastic gift, and might be something that a spinner won't buy for herself. Here are a few suggestions.
For everyone, from beginner to advanced: The Spinner's Book of Fleece by Beth Smith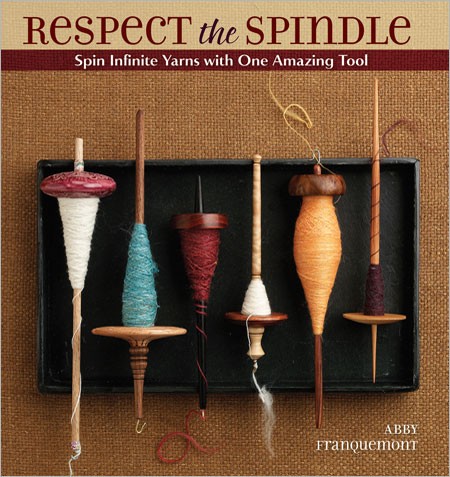 For the drop spindler: Respect the Spindle: Spin Infinite Yarns with One Tool by Abby Franquemont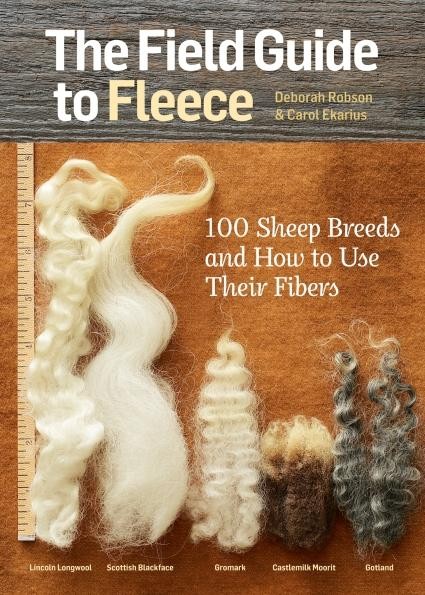 For those interested in learning more about sheep breeds, and how they differ: The Field Guide to Fleece: 100 Sheep Breeds and How to Use Their Fibers by Carol Ekarius.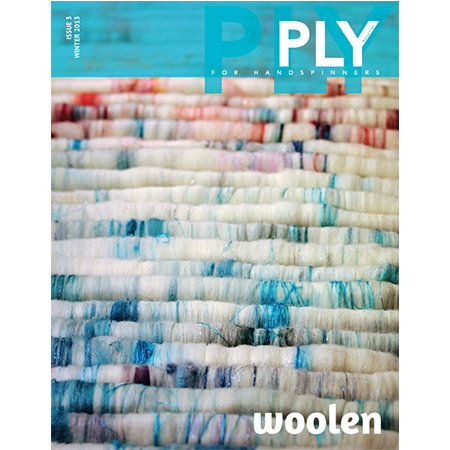 For an investment in year-round learning, how about a magazine subscription? Spin-Off magazine and Ply magazine are both great ways to keep up with the current spinning scene, learn new skills, and get loads of inspiration from fiber artists and spinners.
Fiber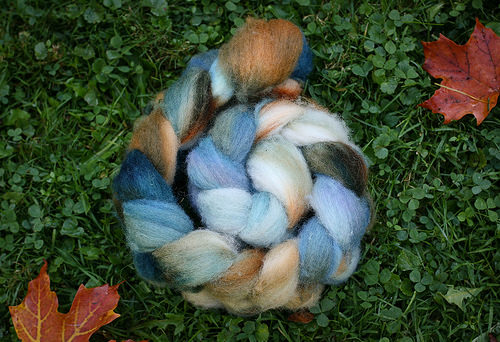 Photo via Craftsy instructor Amy King
If there's one thing that a handspinner loves, it's FIBER! Give an awesome gift that continues beyond the holiday season with Craftsy teacher Amy King's Spunky Eclectic Fiber Club. You can purchase a single month that is rebilled until you cancel, or gift three months of beautiful hand-dyed fiber on a variety of bases. Amy also offers tons of regular colorways and hand-dyed yarns.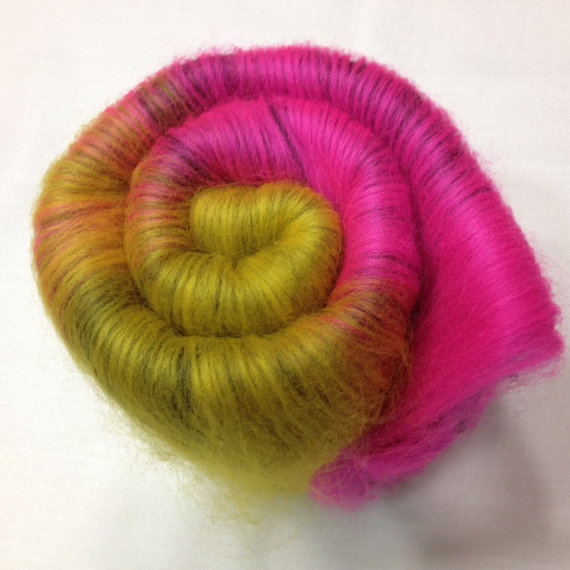 Photo via WintryFloweryDesign on Etsy
This Etsy shop offers beautifully carded batts and hand dyed roving. There's rarely a better time to give some sparkly fiber than the holiday season! Plus, she's offering 25% off with a promo code and free shipping over $100! Make sure you order early so you're not worrying about shipping deadlines, or check out the selection at your local yarn or spinning shop.
"On the hoof"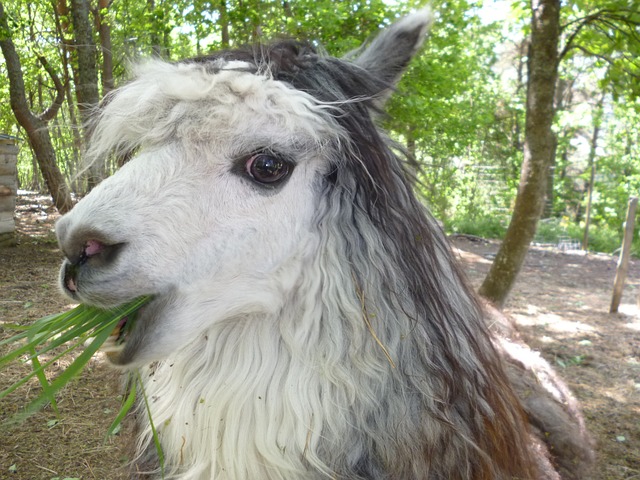 Photo via Pixabay
(Okay, so alpacas and llamas don't have hooves, they have feet with toes!) With Adopt-a-paca from Alma Park, you can "virtually adopt" an alpaca to help pay for its care and fiber processing – and you can choose to receive its fiber as batts to spin, handspun yarn, or even a finished cowl or scarf! Through Heifer International, you can give a gift of many types of animals including sheep, goats, llamas and rabbits to a family in need, along with training in its care. The animals can provide milk, fiber, and meat to make a huge difference to the community.
Craftsy classes!
What gift list would be complete without inspiring and educational Craftsy classes?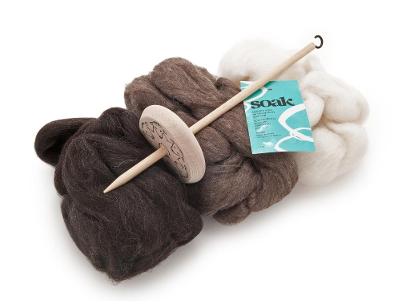 Know someone who wants to get started with spinning? How about Craftsy's Louet Drop Spindle Kit and Drucilla Pettibone's Spindling: From Fluff to Stuff class? Foundations of Spinning with Amy King is also a great beginner class!
For the more experienced spinner, Spinning Dyed Fibers with Felicia Lo and Drafting from Worsted to Woolen with Jacey Boggs Faulkner (editor of Ply magazine) are great classes to expand your skills!
What are you giving the spinner in your life this holiday season?