Have you ever read pattern directions that require you to graft two ends of your knitting? Don't feel lost! I'm here to help you find your grafting groove for flawlessly knitting projects!
Let's discuss what that means and where you can graft.
What is grafting?
Grafting your knitting is the process of seaming two edges together in order to make it have an invisible type of seam. Grafting is also referred to as Kitchener stitch. Grafting is generally done with two edges of live stitches (meaning they are still on the needles), but can also be done with a cast on edge grafted to a live edge.
Want some step-by-step help? Check out this free tutorial on how to knit the Kitchener stitch!
Where do you graft?
You can graft most things with live edges together. Grafting is most commonly done to finish the toe of socks, or to seam an underarm when knitting a sweater from the bottom up. I've also seen it done at the top of a hood on a sweater, to join two edges of a cowl, the tips of mittens, to join two edges of a collar behind the neck and many other places.
I'm telling you, the possibilities are endless! I would note that while I've done grafting at shoulder seams, this tends to be a place that requires a bit more strength and structure in order for the piece to maintain its shape. Depending on how heavy the knitted fabric is, this isn't always a great place to use a graft.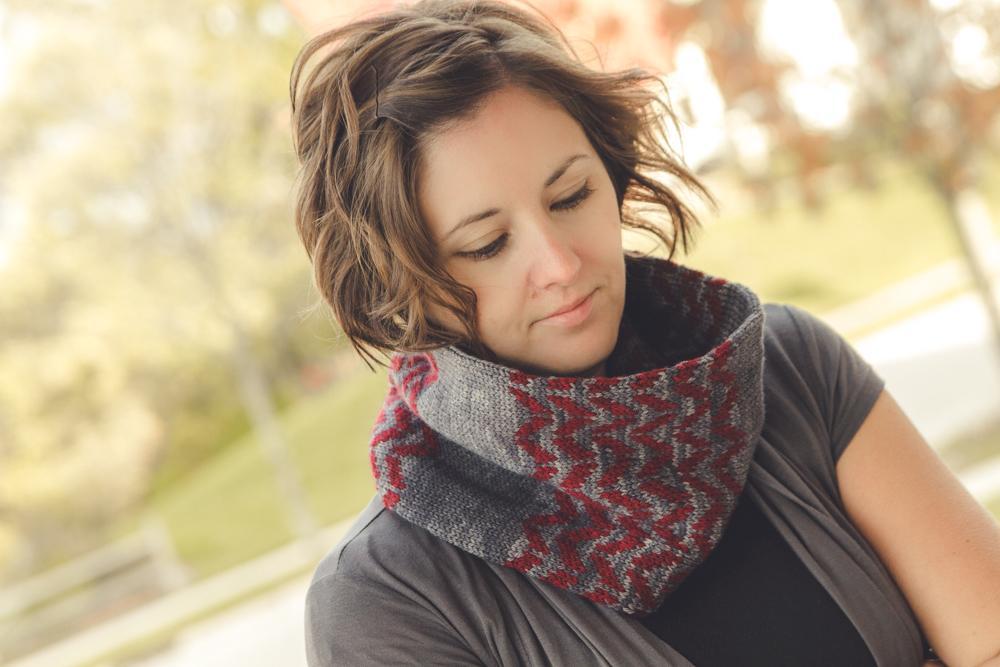 Photo via Bluprint member saragresbach
This amazing colorwork cowl is a great example of grafting two edges. It is started with a provisional cast on. Knit in the round to the end, you place the provisional stitches back on a needle and graft the beginning and end together. The color options for something like this are endless and how amazing does it look? This will become a staple piece in your accessory wardrobe and will have everyone asking where you bought it.
Get the Flambeau Cowl pattern here.
Take your time!
I feel like I say this all the time, but with grafting, as with many other techniques, it's important to take your time. You are creating new stitches in your work and you want to maintain an even tension. Pulling too much will cause the graft to pucker and you'll probably have to rework it. Too loose and you'll be going back to tighten stitches (and you may have to rework that too). The final graft should look almost invisible and just like the rest of the knitted piece.  Even if you do need to rework the graft, don't give up. As with anything in knitting, sometimes it doesn't look right and just needs to be redone.
Grafting and other forms of seaming as an essential part of finishing your knitting well. Seaming: Beyond the Basics is an amazing Bluprint class that will teach you how to seam any type of project you could make. This class covers grafting, as well as mattress stitch, setting in sleeves, and seaming pieces that are knit in a pattern. For anyone looking to strengthen their finishing skills, this class will help prepare you.