What does a gourmet club sandwich recipe have to do with the Academy Awards? This year, these sky-high sandwiches will be the centerpiece of your Oscar party display, and their name is Dallas Buyers Club Sandwiches. Why choose sandwiches over, say, American Mussels, or just firing up the Grillomena and cooking your guests a burg-her? Or just sticking with crudites with a variety of Captain Phil-dips?
Not only is making a club sandwich easy (and fantastic way to show off your bread-making skills, if you've baked something from Bluprint class Artisan Bread Making), but it's a mingle-friendly party food that can easily be eaten while you watch the awards this Sunday. Plus, it's arguably the funniest pun.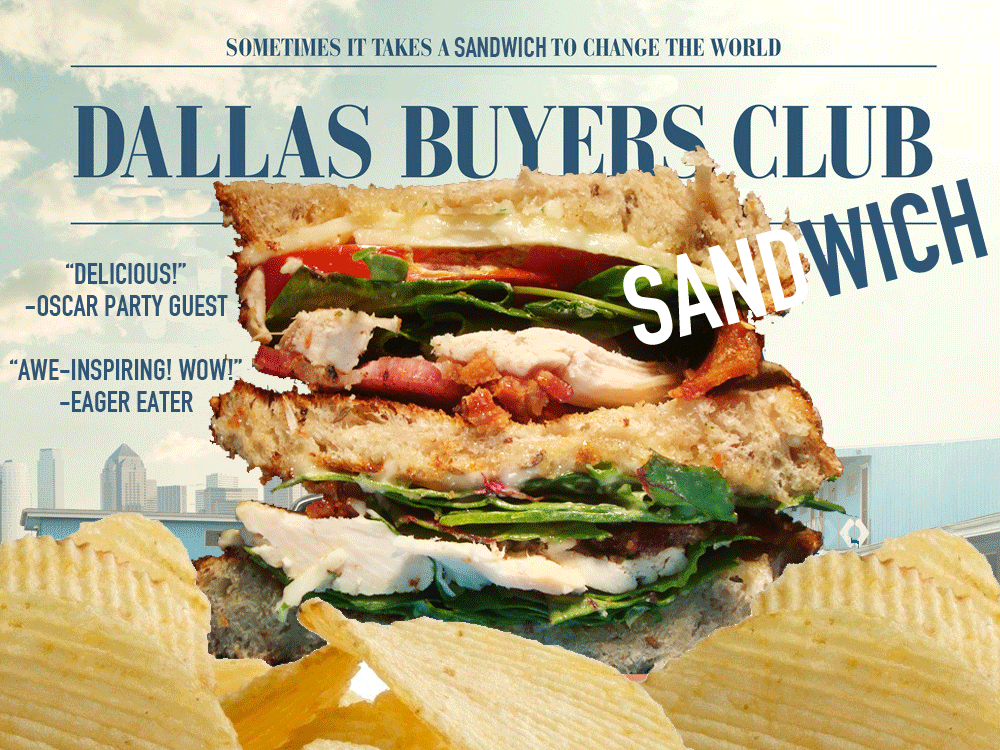 Photos via CakeSpy
To make it a meal, you'll need a tasty side; to add a little style to your french fries, call them Wolf of Wall Frites. Before you've had your fill of puns, here's a recipe for absolutely delicious club sandwiches. A few simple alterations on the classic make it extra-special, but still completely satisfying.
How to make the best club sandwiches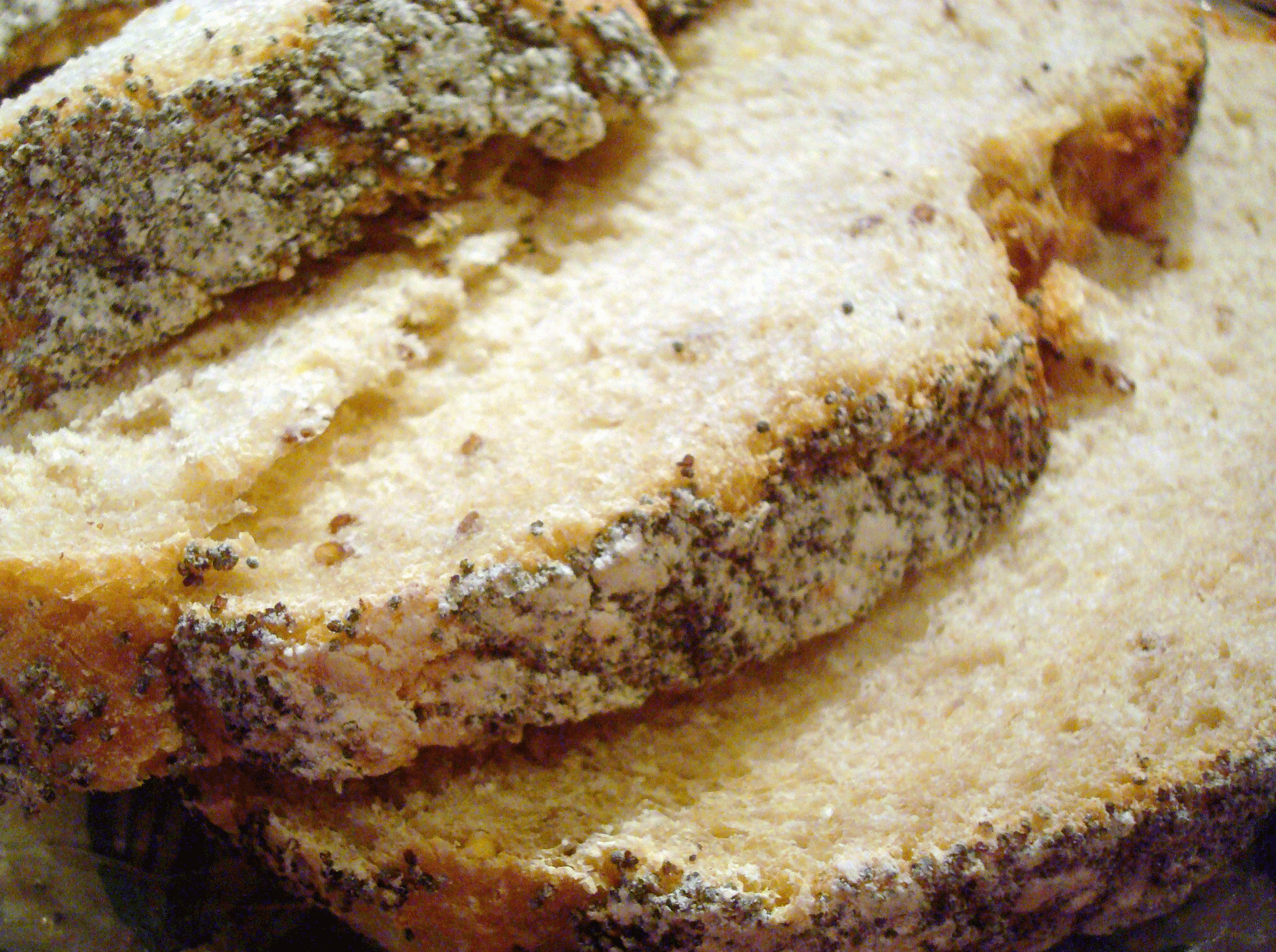 Recipe notes
James Beard, the big fellow of American cookery, was not a fan of the triple decker club sandwich, writing that this architecture "is not authentic (whoever started that horror should be forced to eat three-deckers three times a day the rest of his life)".
This recipe defies Beard and does in fact feature three stories; the triple-decker is fun, iconic, and even when split into four portions, each sandwich wedge is quite filling. However, this recipe does adhere to Beard's further specification that roasted chicken should be used, because as he says, "there's a vast difference between turkey and chicken where sandwiches are concerned." 
Of course, all of this having said, the club sandwich is open to interpretation, variation, and personalization. Do you prefer your homemade bread to boule, or iceberg lettuce to baby greens? You're the star of this show, so substitute or omit as desired.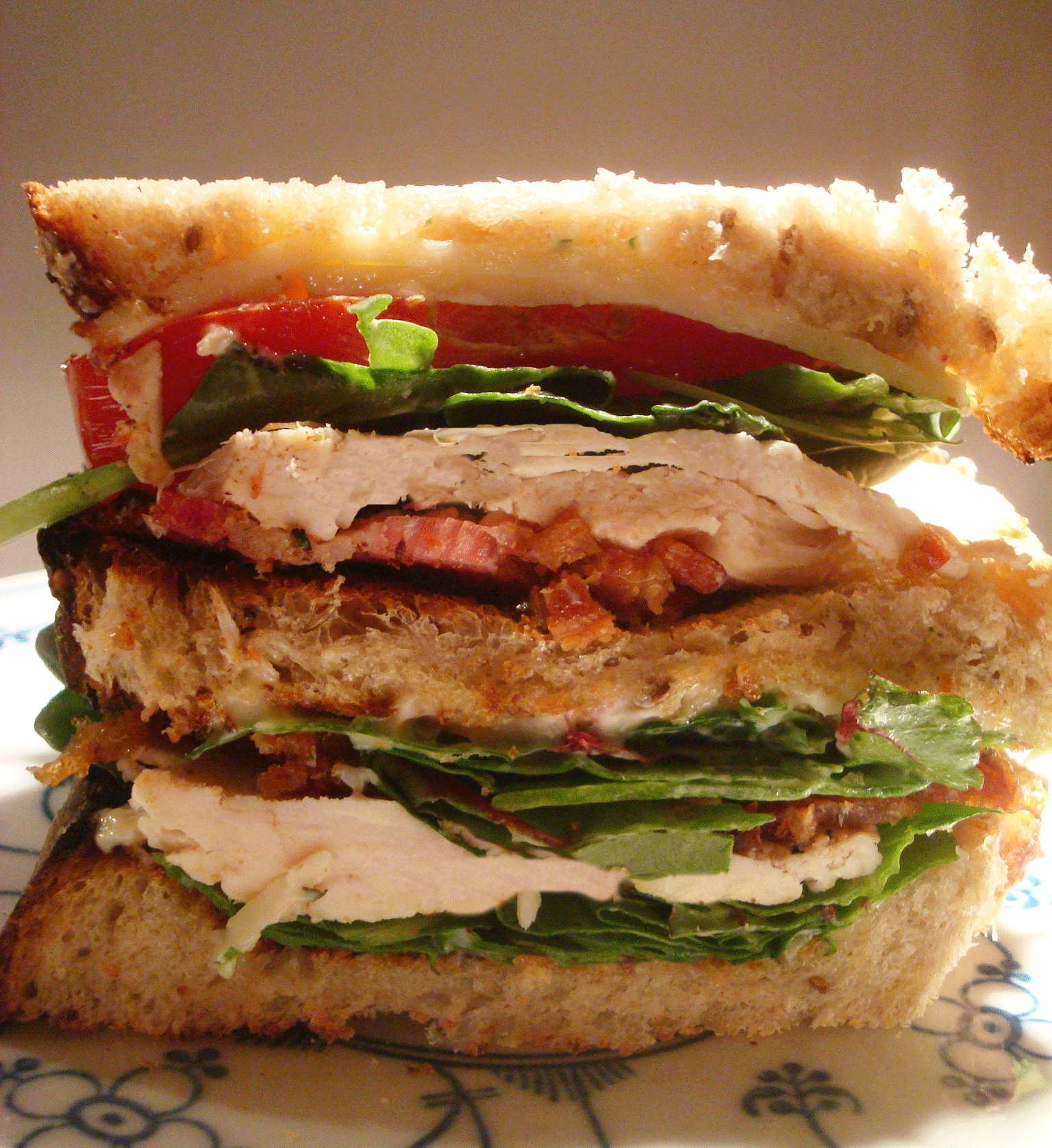 Dallas Buyers Club Sandwiches Recipe
Makes one large sandwich. Recipe can easily be doubled or tripled.
Ingredients:
3 thick slices whole wheat bread, such as whole wheat boule

1-2 tablespoons mayonnaise, more or less to taste

2 slices thinly sliced cheddar, American, or provolone cheese

A handful of mixed baby greens (about 1 cup, loosely packed)

2-3 ounces thinly sliced roasted chicken or turkey

2 slices tomato, sliced thinly

2 slices thick cut bacon, cooked and drained of fat

Salt and pepper, to taste
Step 1:
Toast the bread. Spread mayonnaise on one side of each toasted slice.
Step 2:
One one slice, place the cheese on top of the mayonnaise. On the remaining two slices, scatter greens in a single layer.
Step 3:
Start with the slice with the cheese. Add two of the slices of tomato and a thin layer of lettuce, then top it with half of the chicken and one strip of the bacon, split in half.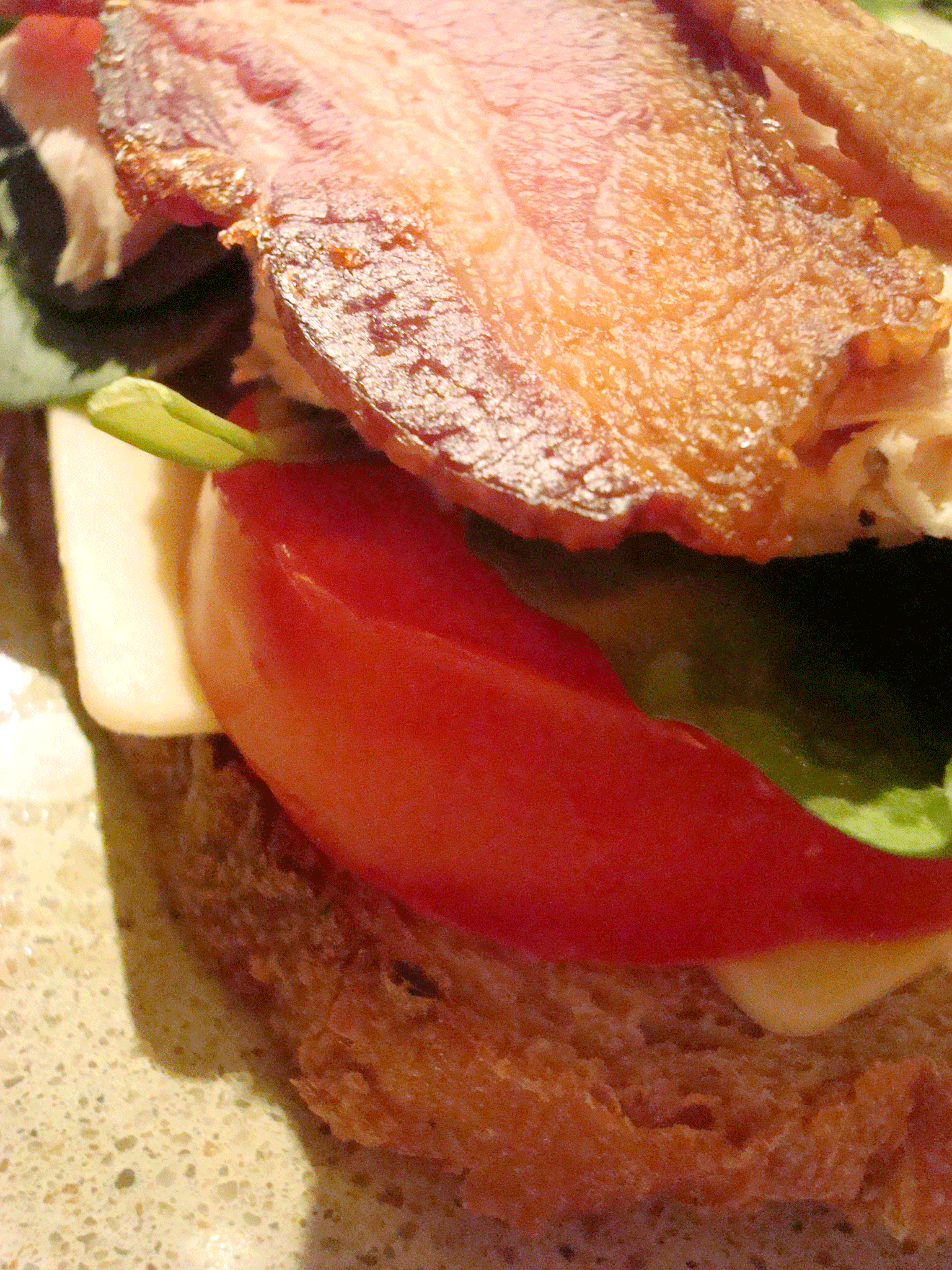 Add a few leaves of greens on top, to separate the meat from the bread.
Step 4:
Place one of the remaining slices of toast on top, lettuce side up. Stack the remaining chicken and bacon on top, and place the last slice of bread on top, lettuce side down.

Step 5:
Gently press the sandwich with your hand to ensure everything is in place. Slice the sandwich into halves or quarters, and spear each portion with a toothpick.
What's for dessert?
After a towering toothsome sandwich of this caliber, what's for dessert? For a little cinema and sugar, consider one of these treats inspired by other Best Picture nominees: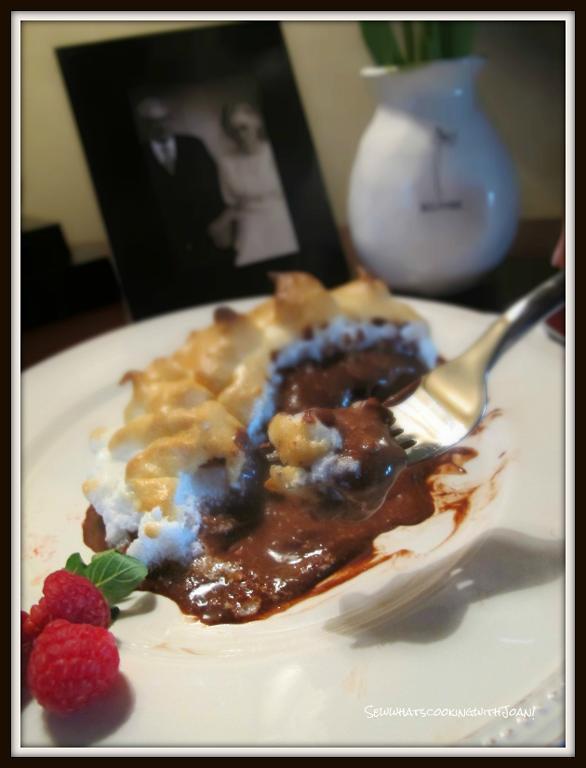 Baked Alaska via Bluprint member Its Done JJ
Baked Nebraska
Why can't Baked Alaska be re-named Baked Nebraska for one night? At this time of year, Nebraska's fairly likely to have a coating of snow reminiscent of the snowy meringue peaks of this hot-and-cold dessert.
Gravity (defying cake, that is)
Everyone likes a little flash. Impress your guest with a gravity-defying cake from Bluprint class Gravity Defying Cake Designs. You might just win an award for best special effects.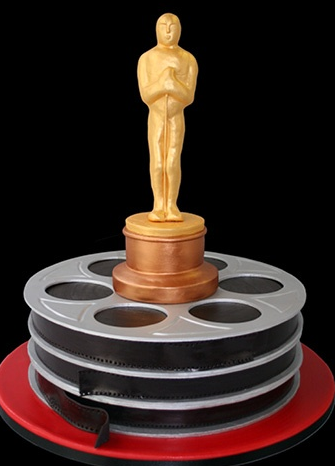 Photo via Mark Joseph Celebration Cakes
Oscar cake
If you don't want to show favoritism toward any of the films, an Oscar-inspired cake is a fantastic choice, and makes for a dazzling centerpiece.
What foods are you going to serve at your Oscar party?