Growing up, one of the fondest memories I have with my grandparents is baking batch after batch of mandel bread, or "mandelbrodt," in their kitchen. I remember the pastel colors of my grandma's Pyrex mixing bowls and the very loved cookie sheets we baked on. I remember helping to stir the thick, stiff dough with a large wooden spoon. No fancy equipment needed.
Years later after adopting a gluten-free lifestyle there were so many childhood favorites I was starting to miss and one of them was definitely mandel bread. I decided I had to tackle the challenge and figure out a way to make gluten-free mandel bread in my kitchen.
Get ready to learn how to make gluten-free mandel bread!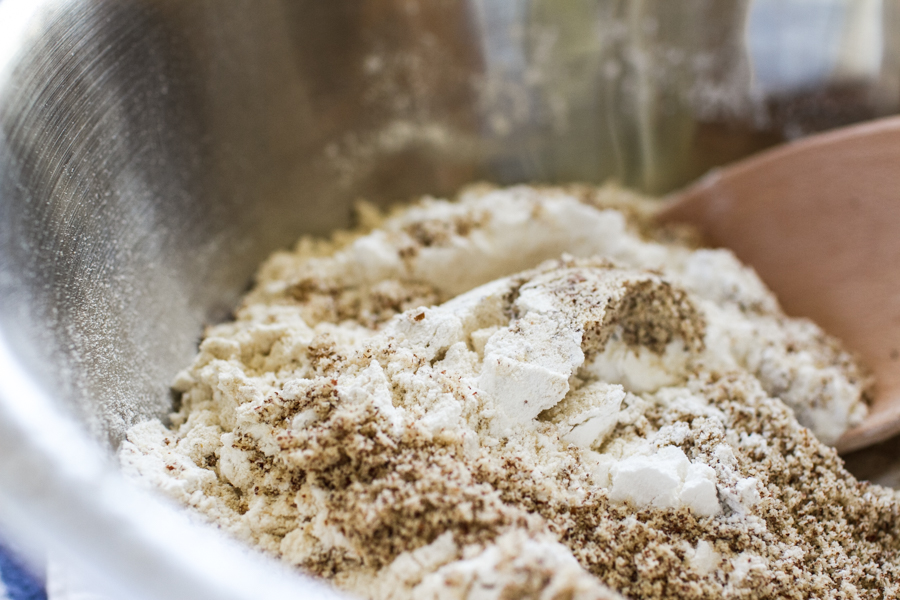 Trial after trial I just couldn't get it right. Gluten-free baking can be quite the challenge, but after analyzing the different batches and different flour ratios I landed on the recipe you'll find below.
If you're not familiar with mandel bread it's very similar to biscotti. The cookies are lightly sweetened, nutty in flavor, crisp, and can be left on the counter to be enjoyed for days. And actually, my favorite thing to do with mandel bread is freeze it! I love eating these babies straight from the freezer, but I also highly recommend dipping them in a cup of coffee.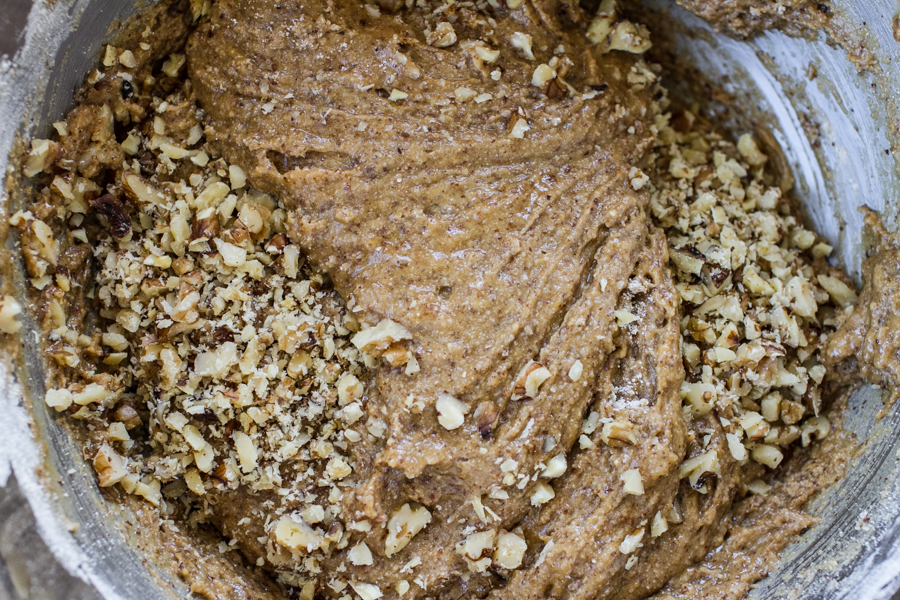 After combining all of the ingredients you'll plop the dough onto your baking sheets and gently spread each portion into a long, oval shape. They don't have to be perfect, so don't worry! You just want it about 1/2-inch thick all over.
After about a thirty minute bake time you'll slice the ovals down the center and then cut perpendicularly to make your cookies. After another 5 minutes in the oven all you have to do next is wait for them to cool. They're slightly crumbly when slicing but hold together well after cooling.
Mandel bread has always been such a comfort cookie for me, and I am beyond excited to be able to enjoy it once again and share it with all of you! Enjoy!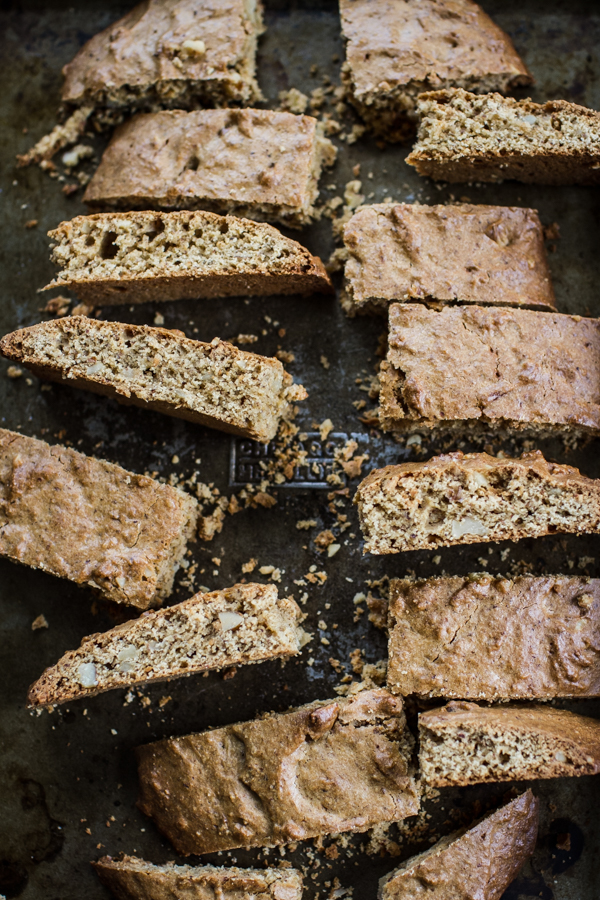 Gluten-free mandel bread (mandelbrodt)
Yields: 48-60 cookies
Ingredients:
2 1/2 cups gluten-free oat flour
1 cup + 2 tablespoons almond meal
6 tablespoons sweet rice flour
1 1/2 teaspoons baking powder
3 large eggs
1 cup coconut sugar (or pure cane sugar)
3/4 cup sunflower oil (or other baking oil)
2 teaspoons pure vanilla extract
3/4 cup well chopped raw walnuts
Step 1:
Preheat your oven to 350° F.
Step 2:
Sift the three flours and baking powder into a large bowl. Stir together and set aside.
Step 3:
Crack eggs in a small bowl and empty them into a large mixing bowl. Gently stir together with a large wooden spoon until mostly combined. (Whisking creates too much air.)
Step 4:
Stir in the sugar until combined. Then stir in the oil until combined. Next, stir in the vanilla extract.
Step 5:
Pour the flour mixture into the egg mixture bowl and stir together until you no longer see dry flour.
Step 6:
Fold in the walnuts and let the batter sit for 5 minutes to thicken a bit. The batter should be very thick but still with slight movement to it.
Step 7:
Lightly grease 2 large baking sheets with softened butter.
Step 8:
Portion the dough into three equal piles on the baking sheets. Shape the dough into an oval, with a knife or spatula, approximately 1/2" thick, 5-6" wide, and about 8-9" long. Leave about 2-3" in between each on the pan.
Step 9:
Bake for 28-32 minutes, until the edges are golden brown.  The middle will feel slightly soft to the touch.
Step 10:
Carefully slice each oval down the center from end to end with a sharp knife. Then cut approximately 1 1/2-inch wide slices perpendicularly to that line.
Step 11:
Turn each cookie on its side and bake for 4-5 minutes.
Step 12:
Let rest for 5min, then transfer to a cooling rack and eat once fully cooled.
Tips:
If you leave out the walnuts add 1 tablespoons extra oat flour and 1 tablespoon extra almond meal.
There are no substitutes for sweet rice flour but you can easily find it online, at many natural food stores (look for Bob's Red Mill brand), and most easily in Asian grocery stores (also known as glutinous rice flour).
Mandel bread will last on the counter for 5-7 days. After 5 days I recommend placing the excess cookies in a freezer bag. Squeeze out the air and store in your freezer. Enjoy straight from the freezer or let come to room temperature on the counter.