Holiday parties offer the perfect opportunity to don sparkly things. From statement rings to glittery shoes, nothing is off the table — including your knitwear!

As a knitter, there are a couple of ways to add sparkles into your stitches.  The easiest way is to use a yarn that's already plied with glitter or beads. You can also add your own sequins and beads as you knit. Either way is guaranteed to result in some serious shimmer.
What better time to get your sparkle on than the holidays? Get inspiration and ideas from these glittery knitting patterns.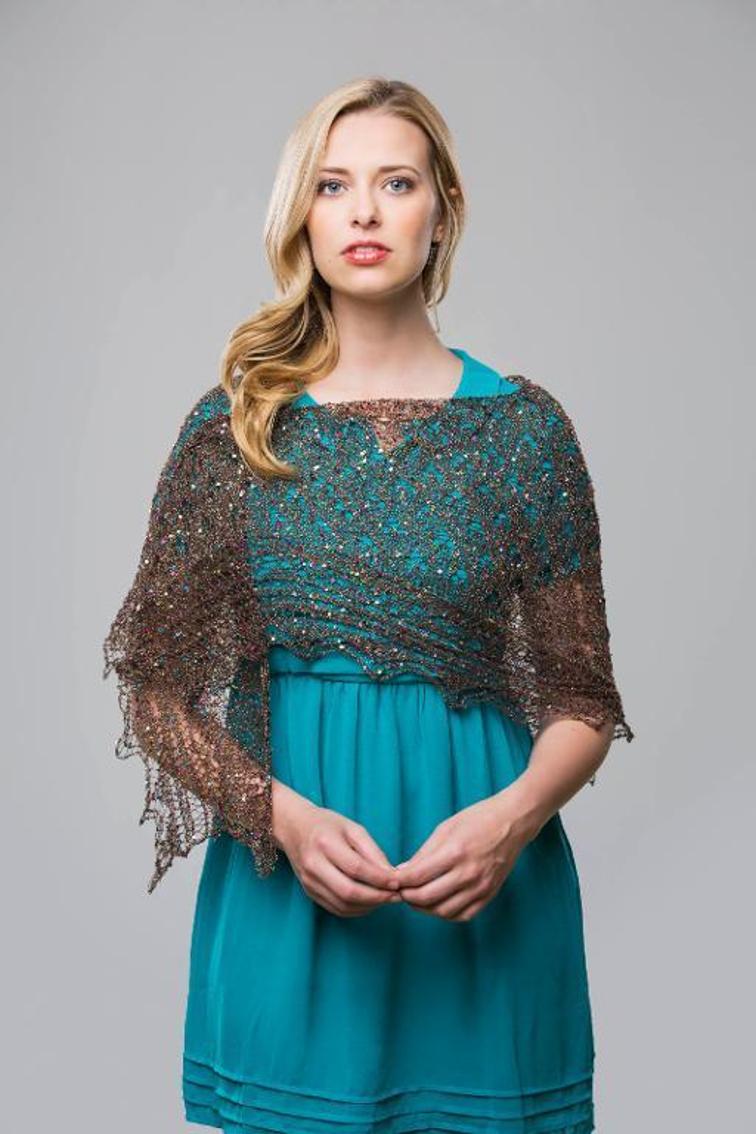 Photo via Bluprint member Universal Yarn
1. Sparkle Fine
This collection of patterns features four different sparkly accessories to choose from. Each pattern features glitter yarn, sequins or beads. You can also buy each pattern individually, if you have your eye on just one that you really love.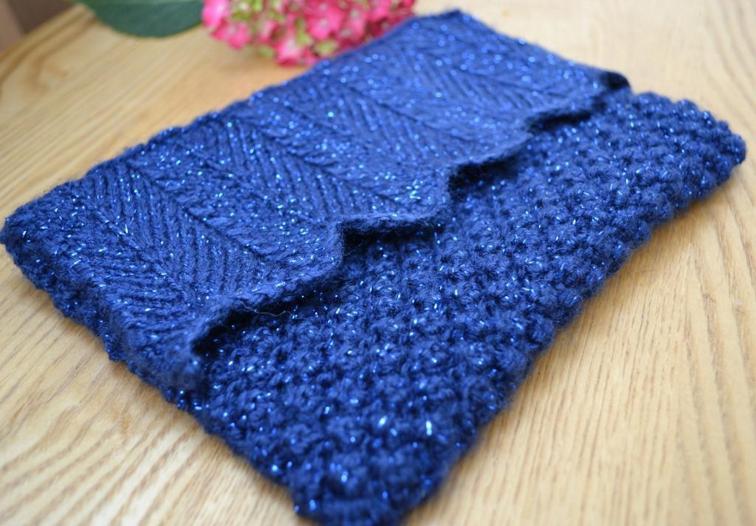 Photo via Bluprint member Ginx Craft
2. Blueberry Clutch
Incorporate glitz into your accessories like this fun clutch. This would look great paired with your holiday party clothes, even if you're just donning something simple like a little black dress.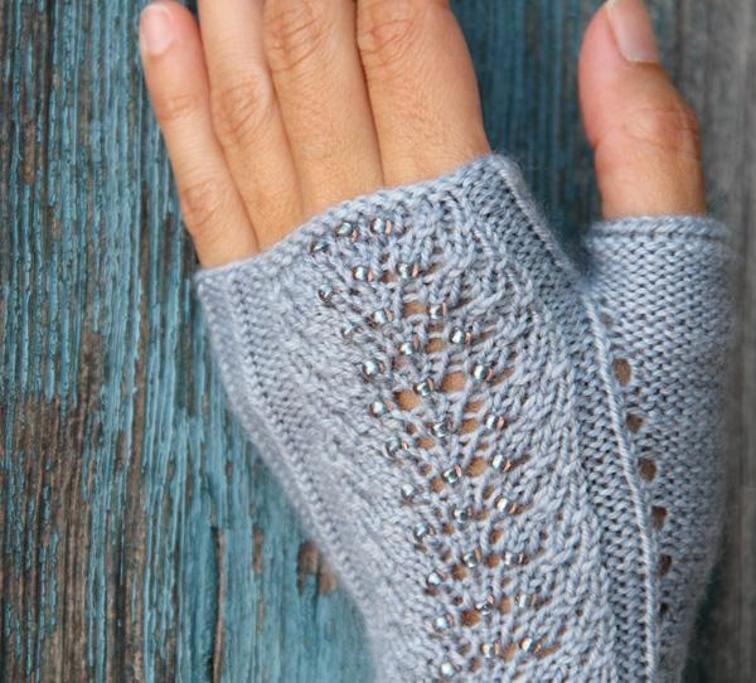 Photo via Bluprint member Nelkin Designs
3. Mica Mitts
If you're going for shimmer that's a bit more subtle, try beaded knits. These mitts feature tiny little beads that catch the light at just the right moment. If you aren't confident adding beads to your knitting, check out designer Laura Nelkin's class Knitting with Beads for the how-to and some really gorgeous patterns.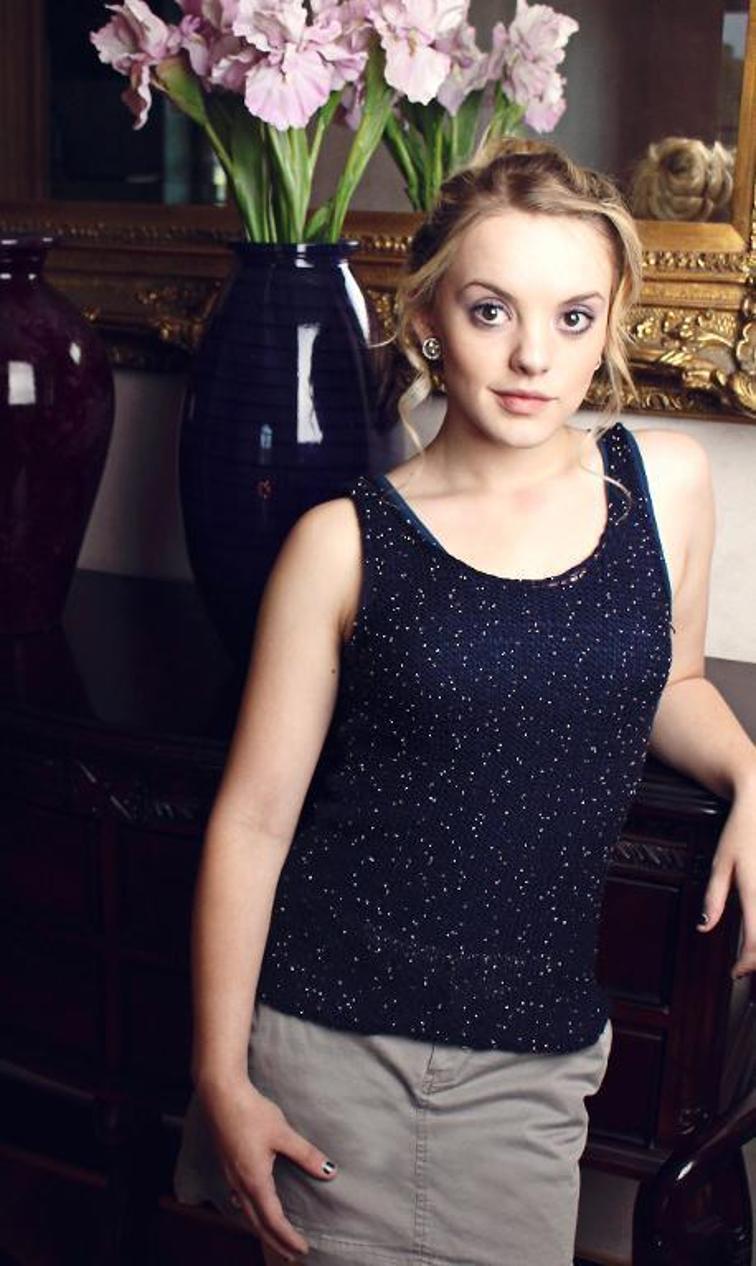 Photo via Bluprint member Artyarns Store
4. Beaded Tank
Get your shimmer from pretty beads with this tank pattern. The pattern is versatile, though. If you want to make a more casual tank that doesn't have holiday sparkle, just omit the beads. The tank comes with instructions for four different sizes.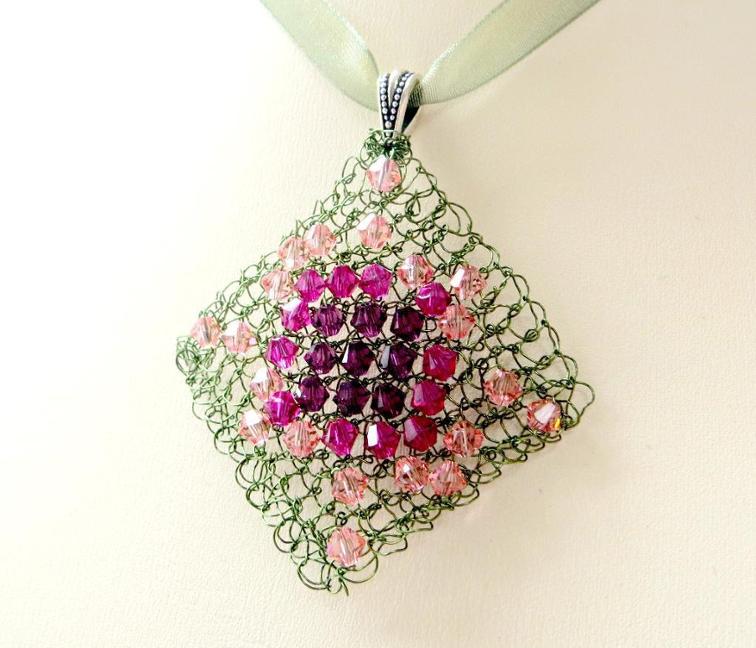 Photo via Bluprint member Mahliqa – Knitted Wire Jewelry
5. Diamond Wire Knitted Pendant
If you're looking for a smaller piece of sparkle, try jewelry (yep, you can knit jewelry!). This pretty necklace has sparkly beads that still shimmer without taking over your entire outfit. The pattern comes with both written instructions and a chart for the beads.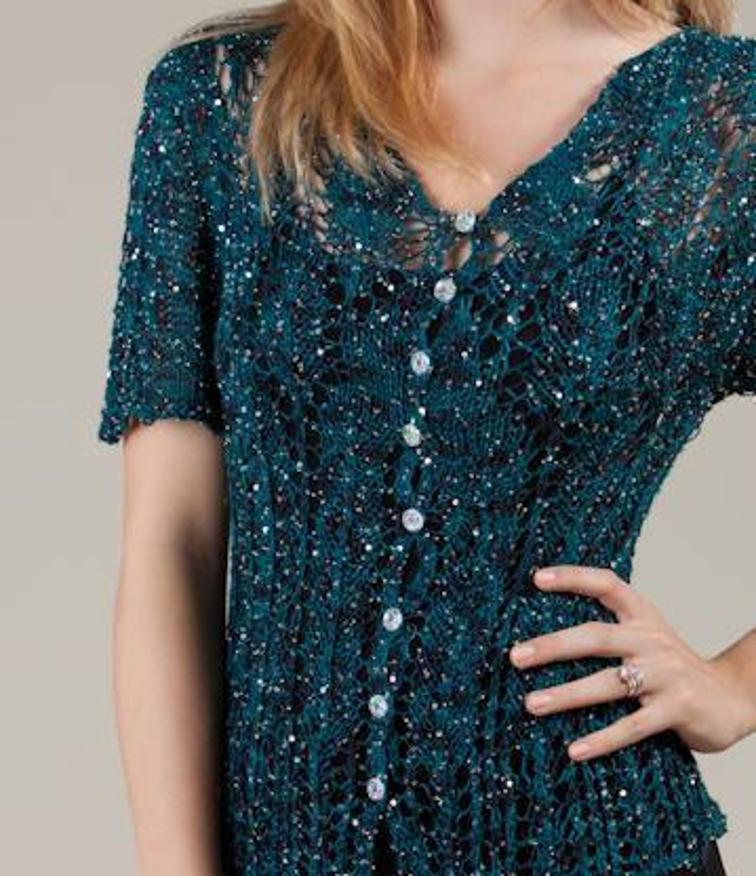 Photo via Bluprint member Artyarns Store
6. Suzanne Lace Cardigan
Slip this cardigan on over a plain ensemble for a special occasion. This cardigan requires some lace knitting skills. If you're new to lace knitting, don't panic! There are written instructions as well as charts so you can use both to ensure you're on the right track.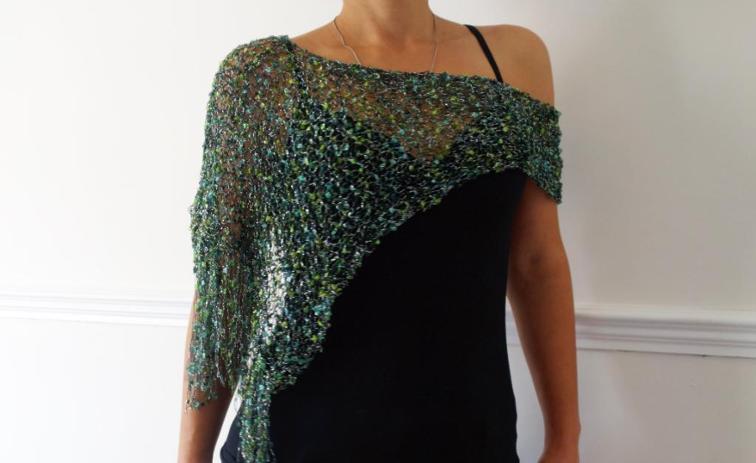 Photo via Bluprint member CamexiaDesigns
7. Party Glitter Cover-Up
Holiday party outfits are often sleeveless, so some kind of a wrap is a good idea. This glittery wrap has several different styling options. Plus, it's seamed so that you don't have to constantly worry about it falling from your shoulders as you reach for party food!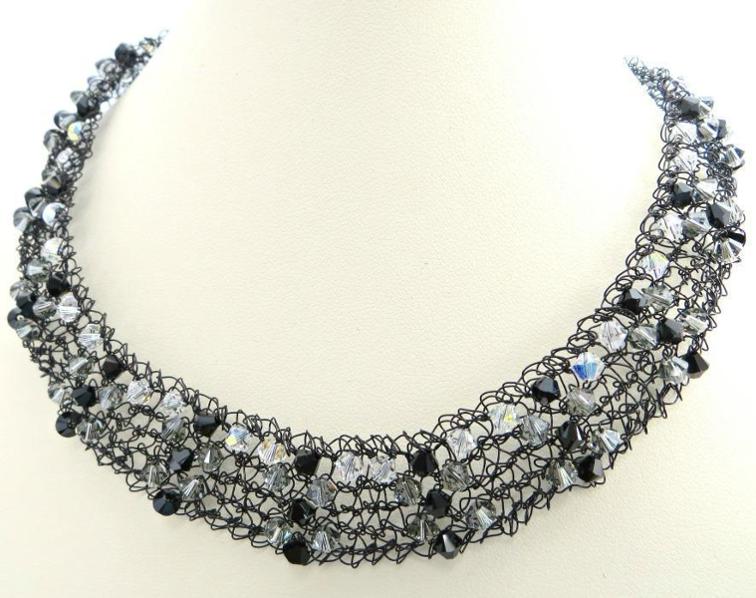 Photo via Bluprint member Mahliqa – Knitted Wire Jewelry
8. Crystal & Wire Knitted Necklace
Top off even the most casual ensemble with this knitted necklace for instant glam. Between the wire and the crystals, there are endless color combinations you can create to complement your outfit.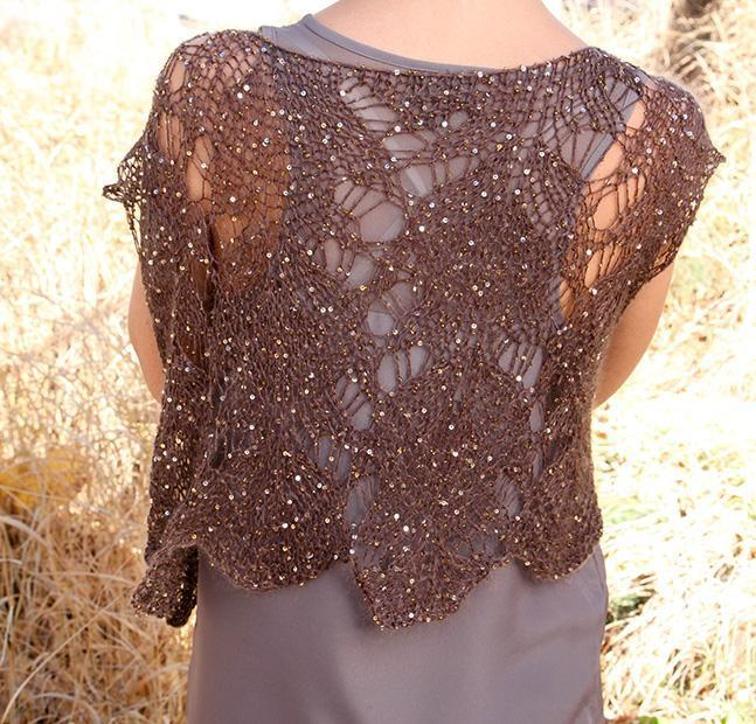 Photo via Bluprint instructor Iris Schreier
9. Sequined Mohair Lace Vest
This kit comes with everything you need to knit a shimmery lace vest that you can layer on top of practically any special-occasion outfit. The beads and sequins are already worked into the yarn, so you don't have to fuss with adding anything as you knit.