Royal icing isn't your only option for decorating cookies! How about an easy glaze recipe for your home-baked sugar cookies? Read on for our glace icing recipe and learn how to decide when to use it.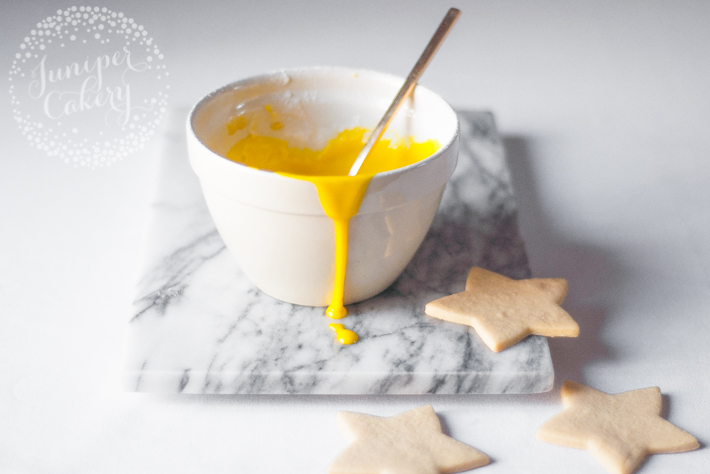 What is glace icing?
Glace icing is a quick-to-make pourable icing most often used for cookies (though you can also thin it down to drizzle on cakes, doughnuts or cupcakes).
Since it doesn't include any egg whites (like many other icings do), this is a vegan-friendly icing. Plus, it's so quick to whip up. When it comes to easy and stress-free cookie decorating, we definitely recommend trying out a glace icing!
When's the best time to use glace icing? Well, consider these pros and cons in comparison to royal icing…
Pros of working with glace icing
Quick to make
No eggs involved
Dries slower, so you can fix mistakes
Dries almost translucent, which can be an interesting design effect
Cons of working with glace icing
Thicker consistency makes it harder to pipe details
Takes more time to dry
Dries more translucent, which may not be what you're after
Requires more food coloring than usual to achieve same brightness
Hard to control
Ready to whip up a batch? Here's an easy glace icing recipe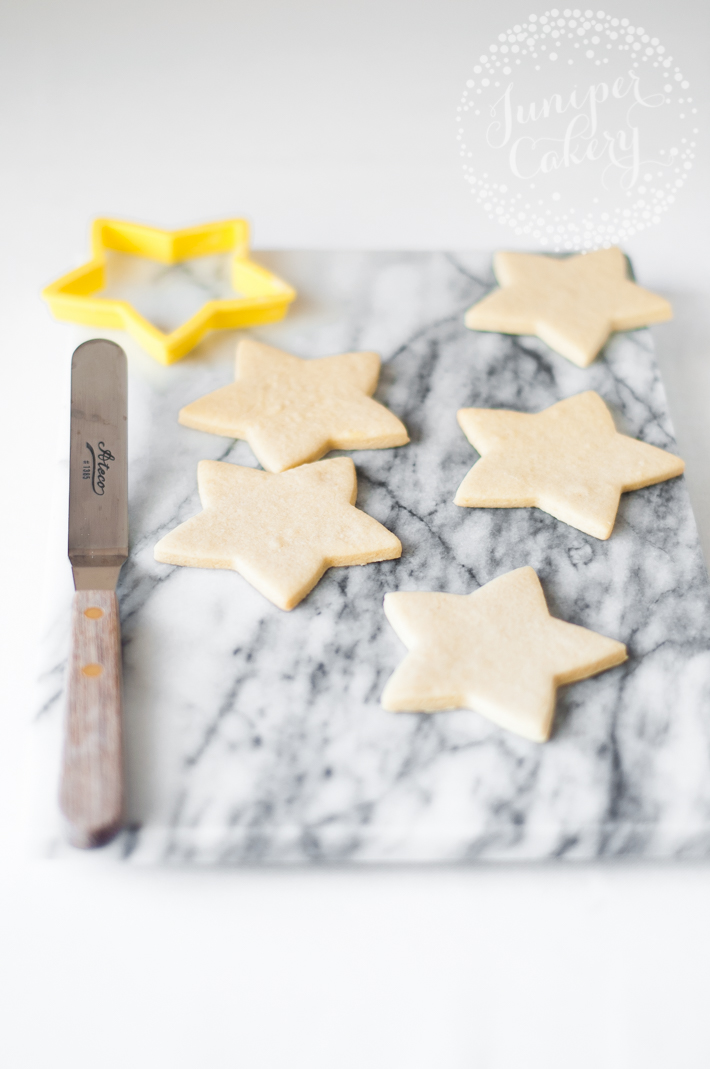 Step 1: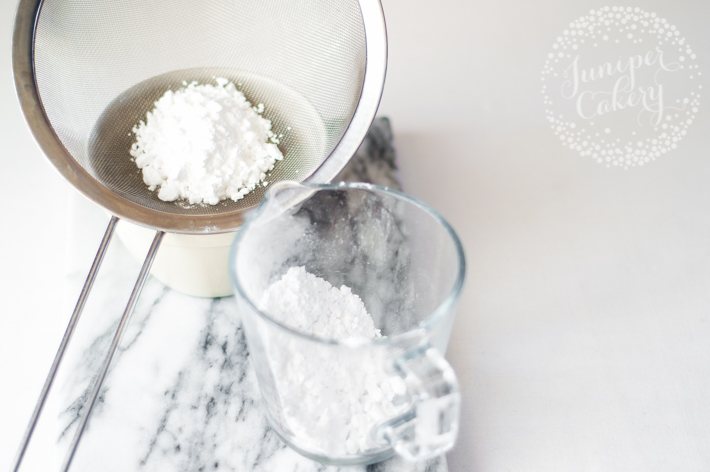 Sift the powdered sugar into a clean bowl. This is can be an annoying step, but if you skip it, you'll be left with a bowl full of unsightly lumpy icing — definitely not appealing!
Step 2:
Add in the tablespoons of water and whisk until combined. Try not to whisk the mixture too much as you'll risk creating too many air bubbles, which will show up in your icing work.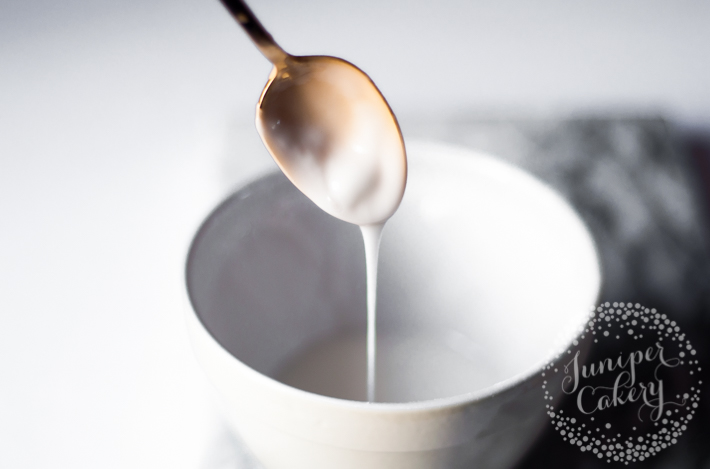 If you do find lots of air bubbles in your glace icing, you can remove them once the icing is on the cookies by popping them with a cocktail stick or toothpick.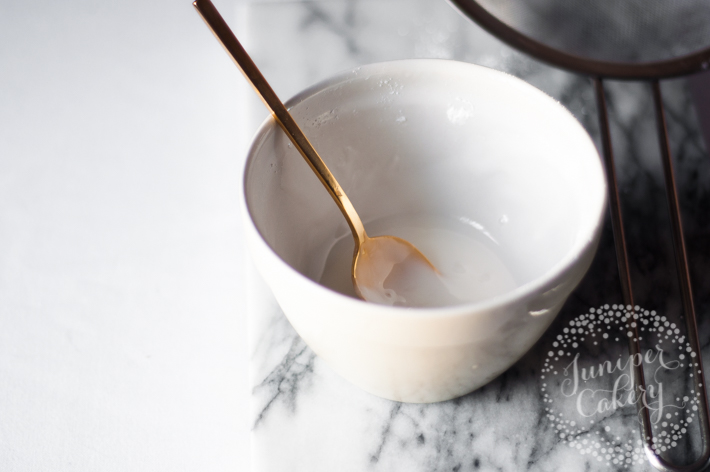 Step 03: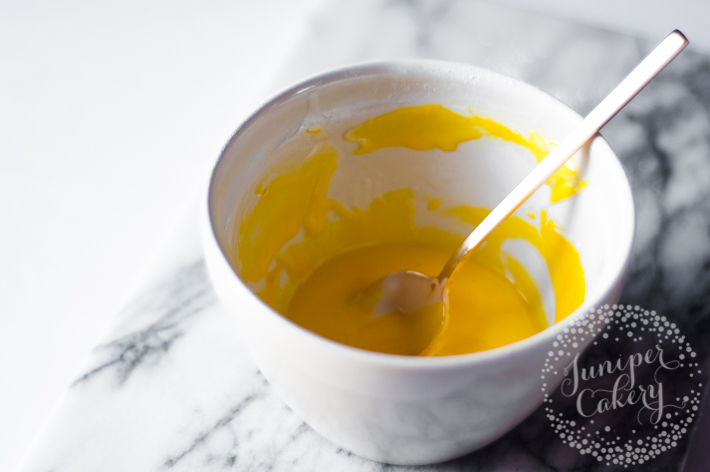 Add in the light corn syrup along with any flavorings or coloring you'd like. Mix well (but try not to over mix). The consistency of your icing will become a little stiffer once you add in the corn syrup.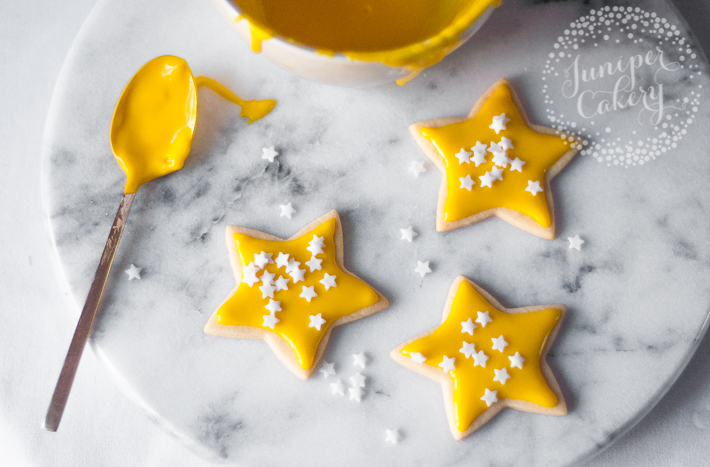 Let's get decorating
Once you've whipped up the icing, it's time to decorate. 
If you're piping an outline with this type of icing, we'd recommend using a medium-sized round piping tip. Try one with an opening of around 4mm — any smaller and you'll be there for hours trying to push the icing out!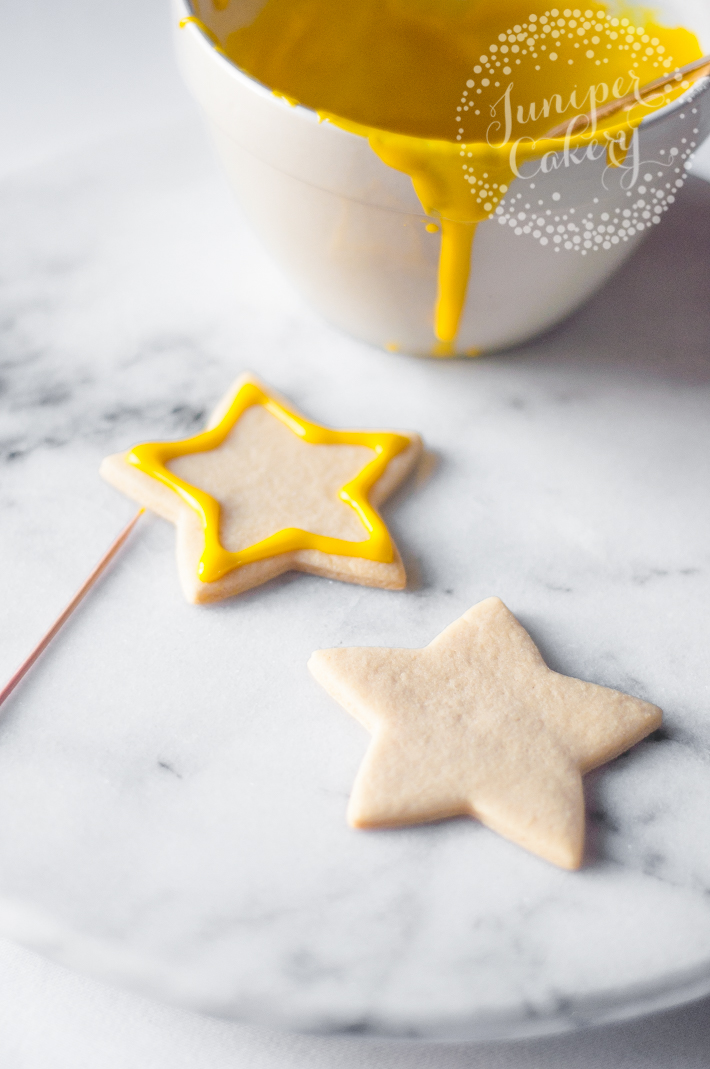 Decorate Adorable Cookies!
Make your cookies a delicacy of design, texture & color! Get instant, lifetime access to online lessons from cookie decorating pro Amber Spiegel.Enroll Now »