If you're a Gilmore Girls fan, you know that Lorelai Gilmore has fantastic taste in jewelry. Steal her style — or use the show as inspiration — in these jewelry patterns.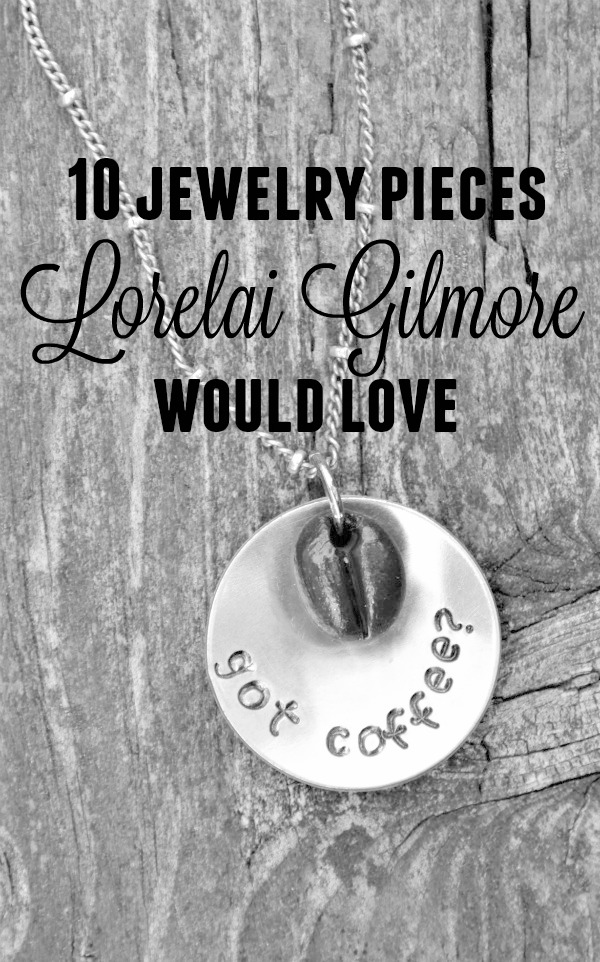 10 DIY jewelry pieces Lorelai Gilmore would love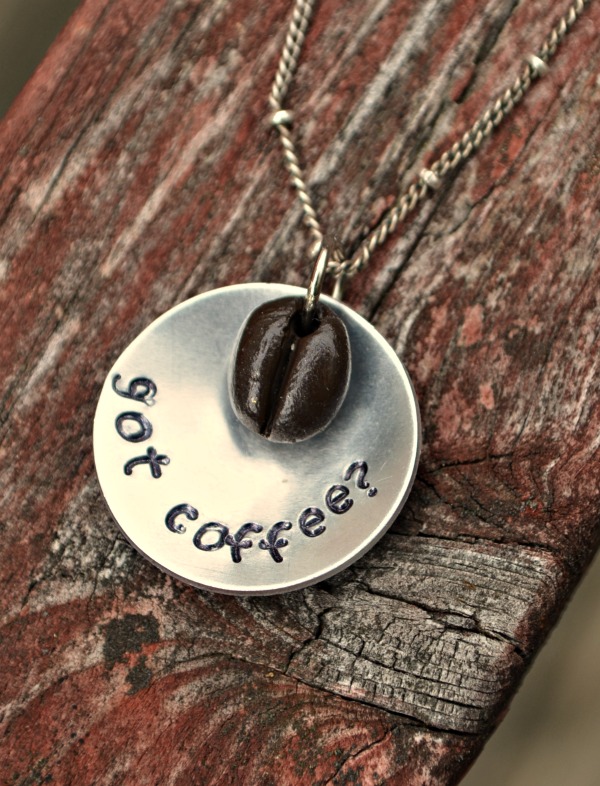 Image via Bluprint member OneArtsyMama
1. Got Coffee Necklace

The name Lorelai is almost synonymous with "coffee." Surely she would wholeheartedly approve of this whimsical, metal-stamped necklace featuring the words "Got coffee?" The A tiny coffee bean made from Sculpey clay completes the necklace. I'm almost positive that when it comes to Lorelai, the answer to this question is always a resounding yes.
Learn more about the necklace »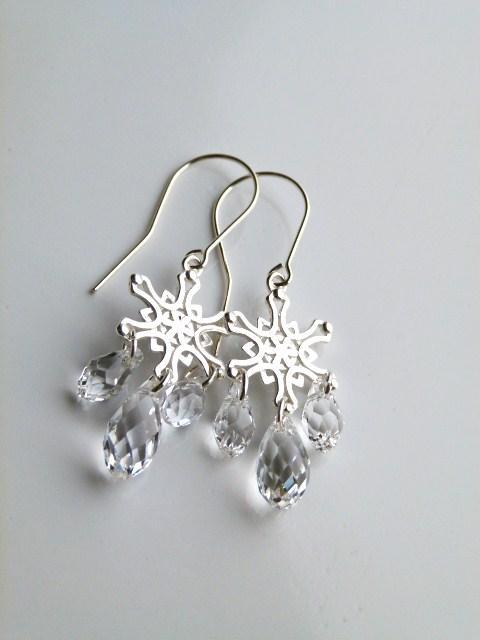 Image via Bluprint member DeFactory
2. Snowflake Dangle Earrings
Can you smell it? Lorelai has an uncanny ability to predict when snow is in the air, whether it's in the forecast or not. According to her, all the best things happen when it snows, like her first kiss, Rory's first steps and her best birthday. These pretty earrings featuring delicate silver snowflakes and dangling teardrop crystals would surely be welcome in Lorelai's jewelry collection.
Learn more about the earrings »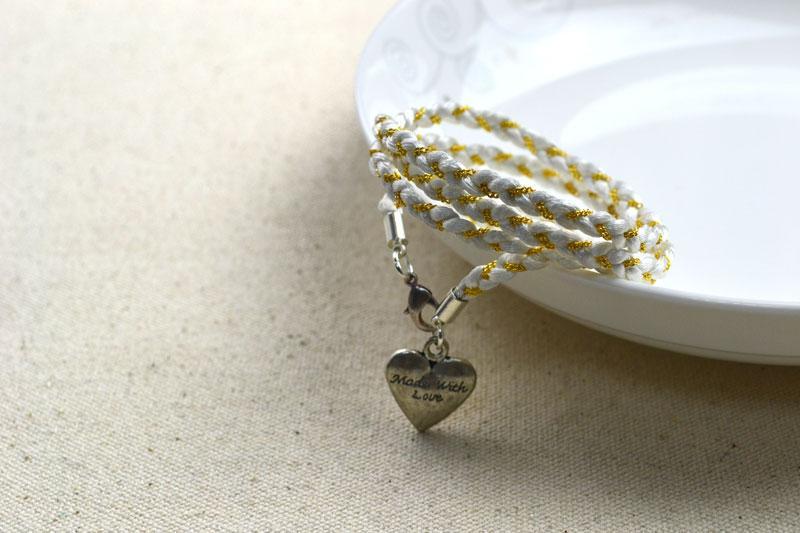 Image via Bluprint member Jersica
3. Mother Daughter Wrap Bracelet
The strongest and sweetest relationship in Lorelai's life has always been the one she shares with her daughter Rory. More like sisters than mother and daughter, the two complement one another perfectly, whether they're watching a movie and eating takeout or making serious life decisions. No doubt, Lorelai would treasure a piece of mother-daughter jewelry like this pretty wrap bracelet to remind her of Rory when they're apart.
Learn more about the bracelet »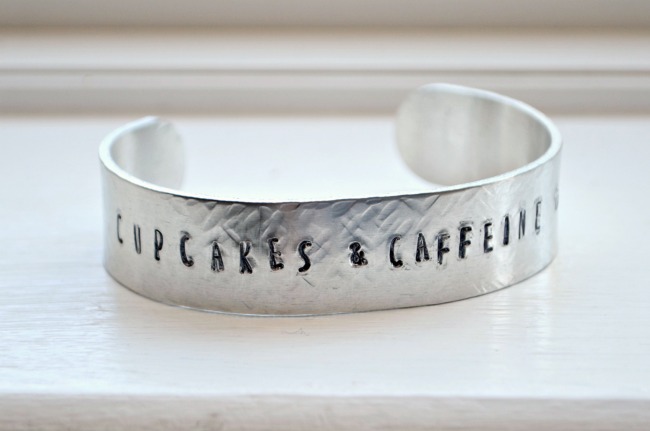 Image via Bluprint member OneArtsyMama
4. Cupcakes & Caffeine Cuff
It's debatable whether Lorelai Gilmore could survive without a steady supply of coffee and junk food. That's why this cuff bracelet is the perfect choice to add to her jewelry collection. "Cupcakes and caffeine" could very well be her life motto!
Image via Bluprint member DafnaDar
5. Crystal Dangle Earrings
When Luke's sister Liz comes to town in Season 4, she reveals that she's found a new passion: making jewelry that she sells at Renaissance Fairs. As Liz prepares for her wedding, she gives Luke a pair of her handmade crystal dangle earrings, telling him to give them to whoever he chooses. Later in the episode, Luke presents them to Lorelai, who declares them pretty and wears them often. 
Learn more about the earrings »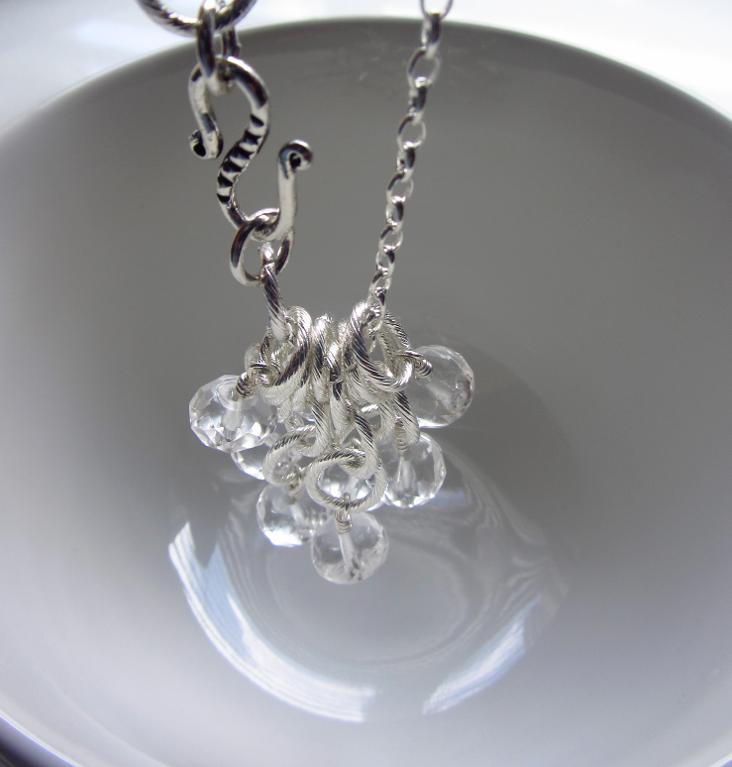 Image via Bluprint member Kristin Cruz
6. Crystal Necklace
Later, after Luke and Lorelai begin dating, Luke has to take a few weeks off work to help his sister and her husband after they are involved in a car accident. He travels to the Renaissance Fair with them and helps to sell Liz's handmade jewelry, and before he leaves, he asks if he can take a necklace back for Lorelai. He chooses one similar to this beautiful Clear Crystal Quartz Silver Necklace because it matches the earrings he gave her previously. 
Learn more about the necklace »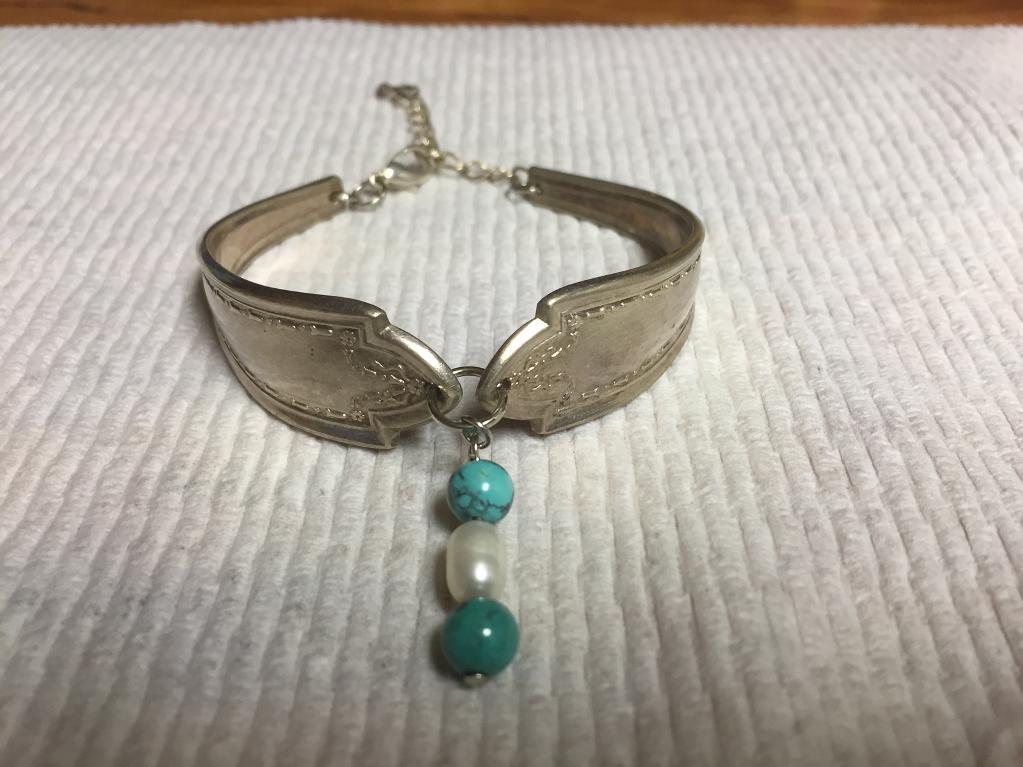 Image via Bluprint member Kraftykat23
7. Spoon Cuff with Beads
A piece of jewelry made from silverware seems like an appropriate nod to the amount of time Lorelai spends eating and drinking coffee at Luke's Diner. It also has a whimsical, unique feel without being too ostentatious, much like the character herself.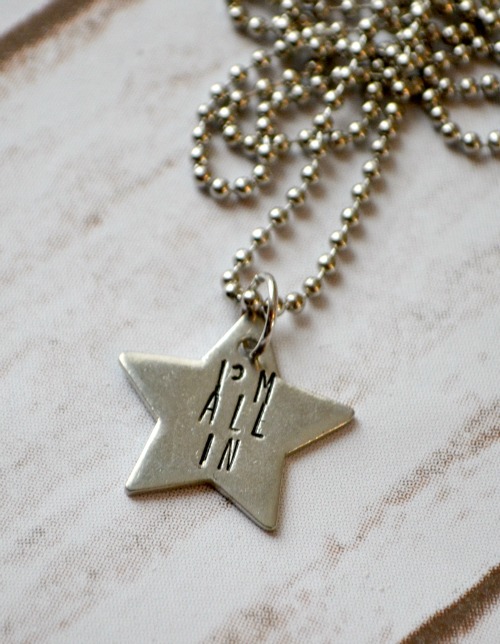 Image via Bluprint member OneArtsyMama
8. "I'm All In" Stamped Star Necklace
Who could forget the words Luke says to Lorelai at the start of their romantic relationship? "I'm in. I am all in." As their relationship progresses, they repeatedly refer to that moment, which is beautifully captured on this pretty stamped pendant. Plus, the star shape of the blank pays tribute to Stars Hollow, Connecticut, the unforgettable small town where Lorelai lives.
Learn more about the necklace »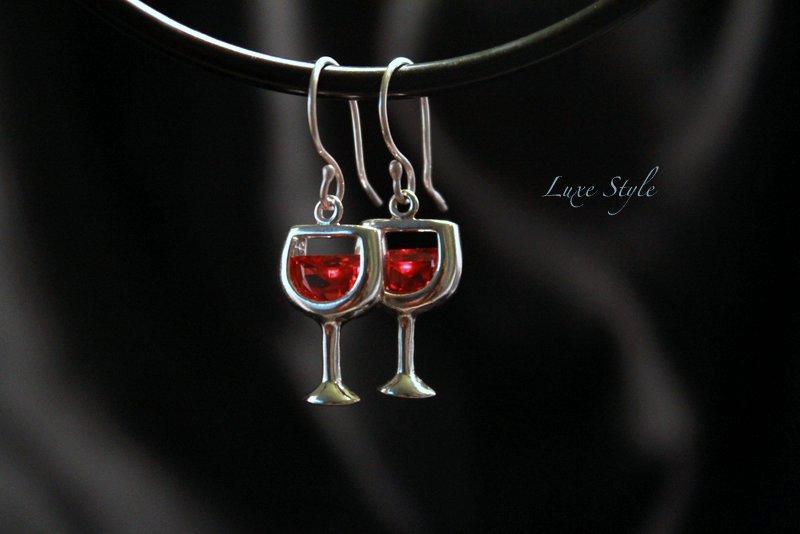 Image via Bluprint member DewDropsDesigns
9. Wine Glass Earrings
If she doesn't have coffee in hand, Lorelai will most certainly take a glass of wine, a martini or whatever the bartender has on tap. These fun Wine Glass Earrings are just whimsical enough to appeal to Lorelai's sometimes playful fashion sense.
Learn more about the earrings »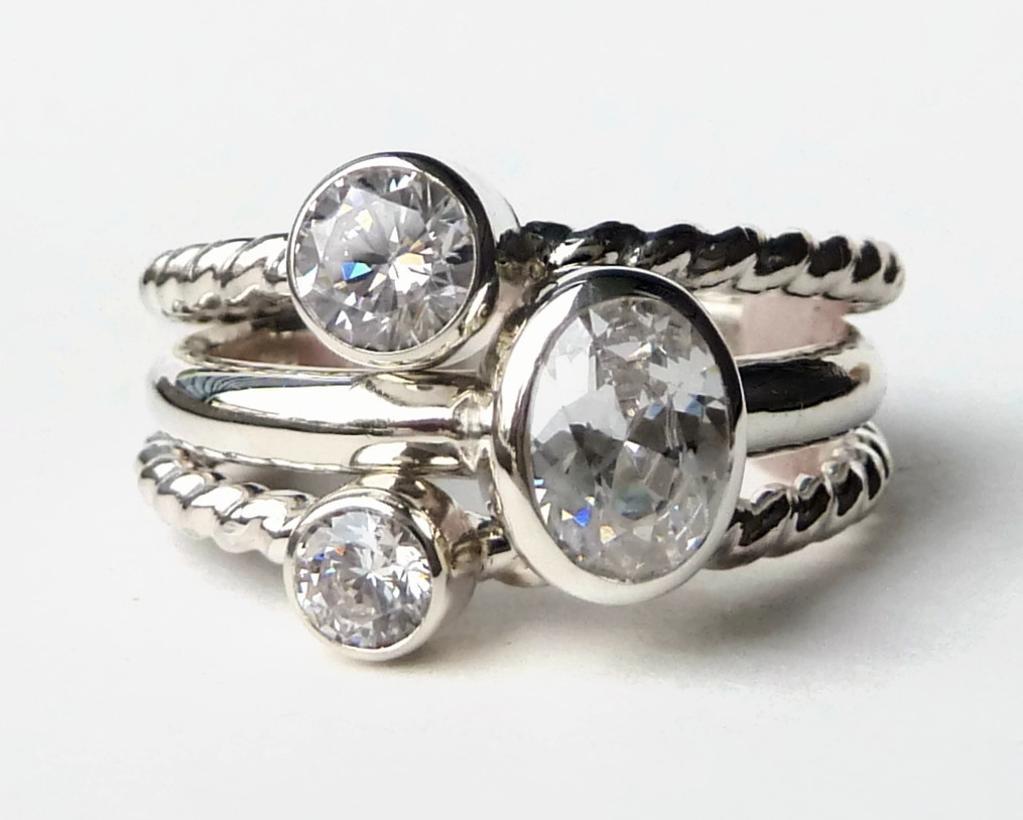 Image via Bluprint member Leslie Rich
10. Silver Sparkling Rings
It's impossible to forget the breathtaking scene of 1,000 yellow daisies Lorelai's beau Max sends to the Independence Inn as a proposal at the end of Season 1. When he asks for Rory's help choosing an engagement ring, we learn that Lorelai wants a vintage, art-deco style. Whatever the style, though, we would all love to see her sporting a diamond on her ring finger in these new episodes…that is, as long as it comes from Luke!
What do you think? Which of these styles do you think Lorelai would be most likely to wear? Which ones would you love to have in your own jewelry collection?
FREE PDF Guide: Jewelry Making for Beginners
Learn to make jewelry inspired by your favorite characters with expert tips and inspiring photos!Get My FREE Guide »