With the holidays right around the corner, there's no doubt that many of you are wondering just what to get for the photography enthusiast on your list. To make your life easier we've put together a list of gifts for photographers, from budget friendly stocking stuffers to slightly higher ticket items like cameras and lenses.
Stocking stuffers for photographers
1. Remote shutter release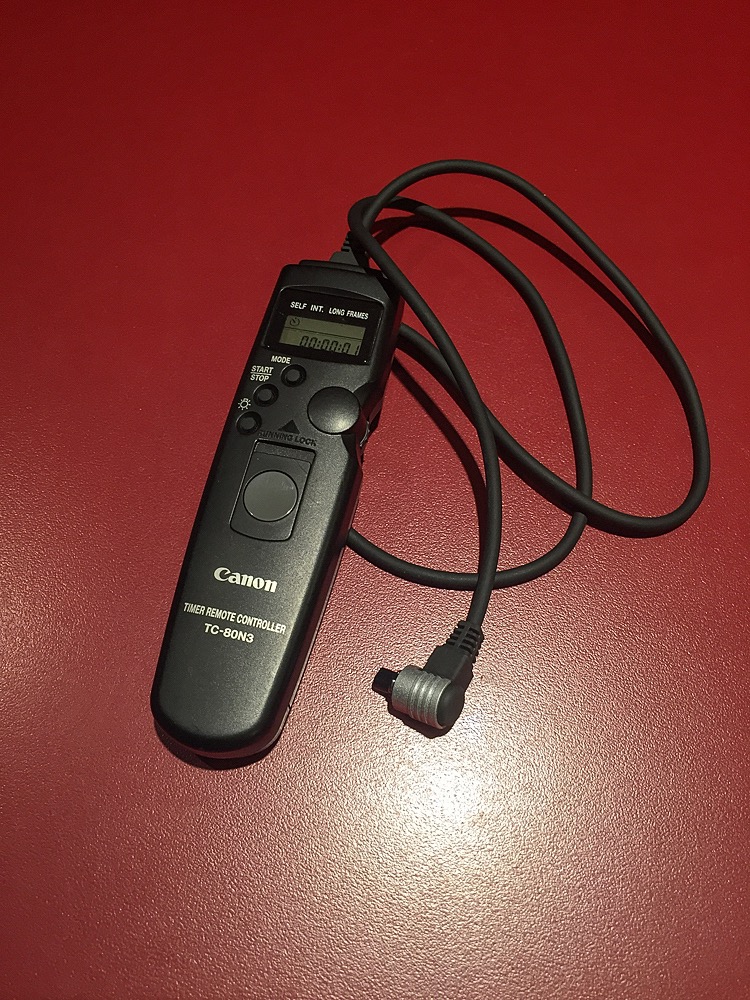 A remote shutter release enables hands-free operation of the shutter button, thereby preventing any unintended camera movement (which can cause the final image to appear soft) during the exposure. Shutter releases are available in a variety of qualities and styles. A very basic remote can purchased for as little as $6, with prices approaching $130 for Canon's fancy remote that has a timer as well as intervalometer functions. 
2. Bubble level
Starting at around $6, this accessory is invaluable in ensuring that the camera is level with the horizon. A must-have for any serious landscape photographer. 
3. GorillaPod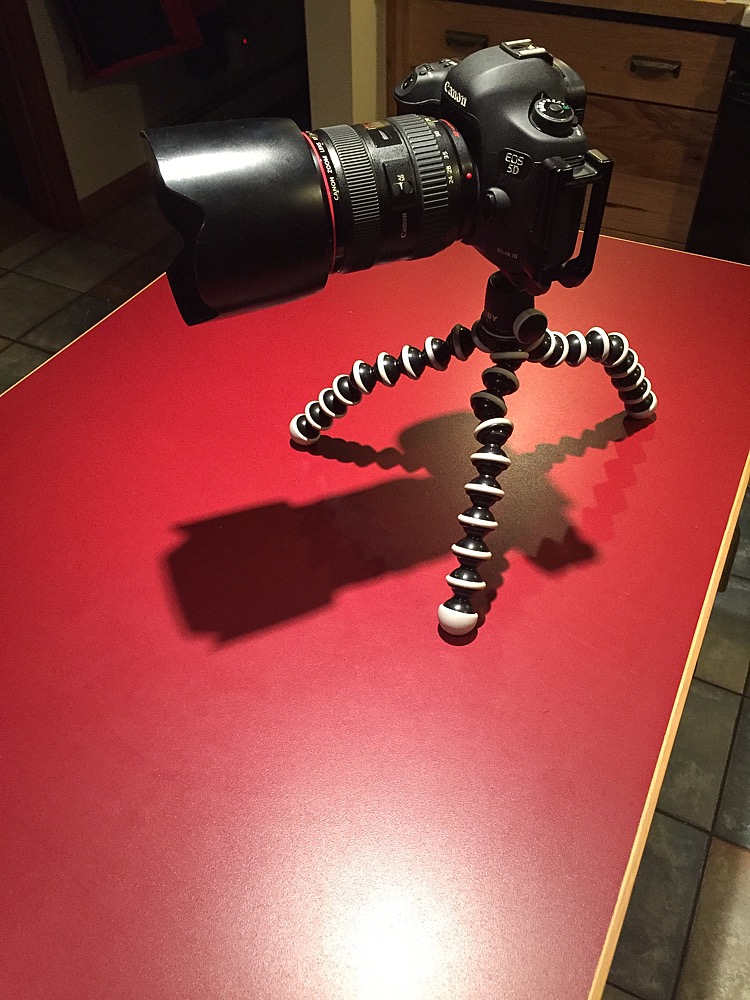 These fun little tripods bend and flex in ways no other tripod does. You can set them on almost any surface, and you can even wrap the legs around a tree branch, light pole or fence post, opening up all sorts of creative possibilities. Prices are typically around $15 for the smaller, point-and-shoot camera size and go up to to just under $100 for one that will support a full-size DSLR.
4. Lens filter
Lens filters, particularly the popular circular polarizing filters or neutral density filters make great small gifts. These filters thread into the front of the lens, so you need to know the thread diameter, usually listed in millimeters near the front element of the lens, before you buy. Good ones start at around the $50 range and can go up to over $400 for premium-quality filters.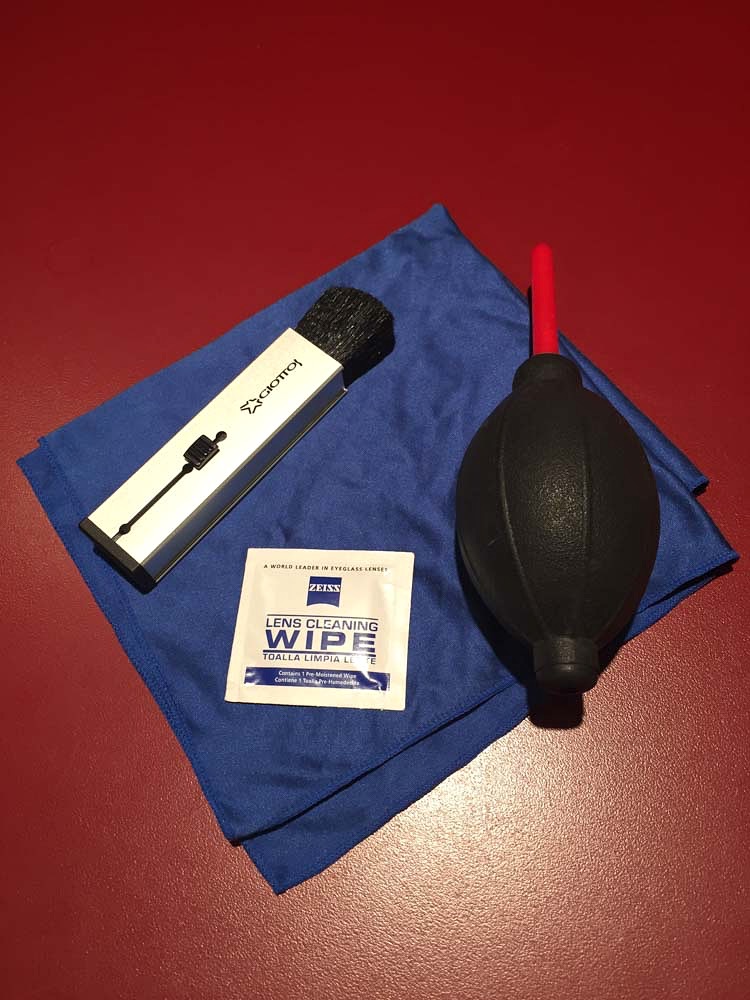 5. Lens or camera cleaning kit
Everyone needs camera and lens cleaning supplies, you can either purchase a ready-made kit for around $15, or you can assemble one yourself with items at your local camera store. I generally prefer a larger micro-fiber cloth than the one usually included in prepackaged kits. The Zeiss lens wipes pictured above are a great option, too; a box of 50 individually wrapped wipes will run you around $4.
6. Black Rapid camera strap
I've tried numerous camera straps over the years and they all have the same faults. Usually, they're uncomfortable and get in the way when I'm shooting from a tripod. The Black Rapid camera straps cure both of these issues with a great shoulder pad and they can be easily removed from the camera when using a tripod. 
Big-budget gifts for photographers
7. A new camera

Have someone special on your list who's interested in photography but hasn't yet taken the plunge and bought their own camera? Help them start their photography journey with a new camera! A good entry-level DSLR and wide angle zoom lens will cost about $400 for Canon and about $450 for Nikon. An entry-level kit like this — or from any brand — is a great starting point for new photographers.
8. A tripod

For sharper images, nothing beats having the camera mounted on a sturdy tripod. However, there's a big difference between a high-quality tripod and one that will do you no good at all. The $20 – $30 price of a tripod found at a big box store might be appealing, but these tripods are usually flimsy. A great tripod is going to start at around $350 like this one, and many will be even pricier. They're worth every penny. No serious photographer should be without good camera support. 
Photography education
There's always more to learn in photography, whether it's gaining a better understanding of composition, getting to know various camera settings or learning to edit images in Photoshop or Lightroom.
A video class is a great form of photography education because the gift recipient will have lifetime access to the content. Plus, it's a very affordable gift option compared to pricey gear!
Not sure which class to give as a gift? The five classes below are the most-loved photography classes on Craftsy, and they've been taken by thousands of students! Whether your photographer friend wants to learn the basics or more advanced skills, you'll find a great gift here.

9. The Basics of Digital Photography
Know someone who's getting a new camera for Christmas — or maybe someone who has a DSLR camera that's collecting dust? This introductory class helps new photographers venture away from auto mode and really gain control over their camera and images. Just take a look at some of the student photos from this class — in no time, your photographer friend can take equally amazing photos.

10. The Essential Guide To Photoshop
Get the most of Photoshop by learning how to navigate and use its endless options in 14 HD video lessons. From using filters and masks to organizing files, this class will leave students with all the skills they need to make their pictures flawless.

11. Next Steps In Digital Photography: Capture Your Vision
Even after you've mastered the basics of camera functions, you're not done learning! But many photographers struggle with what to learn next. This class is all about training your eye and manipulating light to achieve images you never thought were possible. Students rave that their photography skills go from good to great after this course.

12. The Essential Guide To Lightroom
Lightroom is a photographer's best friends — but only if they know how to use it! That's exactly what this class is for: familiarizing photographers with the power of Lightroom for speeding up their workflow, organizing files and finishing photos. But don't take our word for it. Here's what Craftsy member Colorado Rain said about this class: "I have 'used' Lightroom for about 2 years, but never knew what I was doing. This class has taught me so much about metadata, organizing my photos, and on and on. The instructor is very easy to follow, and he explains things in a way that even I can understand. Great class!"

13. The Essentials For Understanding Light
Any photographer will tell you that light is the key to great images. And many new photographers will tell you that light isn't always easy to understand. This class puts confusion to rest, helping photographers create, identify and find sources of light that transform their images from so-so pictures to wow-worthy works of art.
Giving the gift of an online video class is easy! On the class's main page, select the green "Buy As A Gift" button. You can even select the delivery date so they'll be surprised this holiday season.