At Bluprint, we believe crafting is a gift. Maybe that means crafting your way through an illness or tough life transition. Maybe it means discovering a new creative outlet. Or maybe crafting is simply something you can count on for a bit of daily calm. Whatever it means to you, the process of making is something special.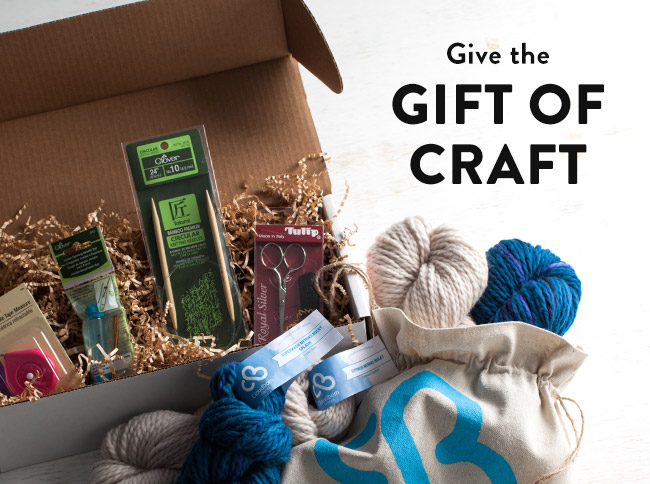 Do you know someone who could use the gift of craft in their life? You've come to the right place.
We're giving away 30 "Gift of Craft" packages that include everything your friend or loved one needs to get started on a new project — including a free Bluprint class and all of the supplies for a baby quilt or knitted scarf.
Simply click here to nominate your friend and tell us why they need the gift of craft in their life.
But hurry — nominations will only be accepted through April 6, 2017.
The quilting Gift of Craft package includes: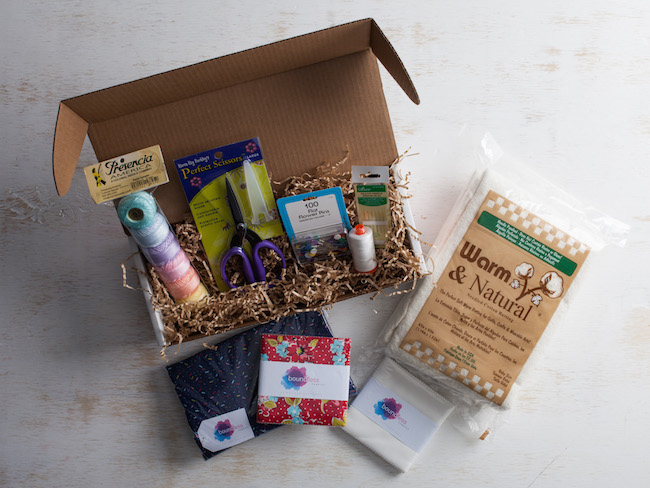 And the knitting Gift of Craft package includes: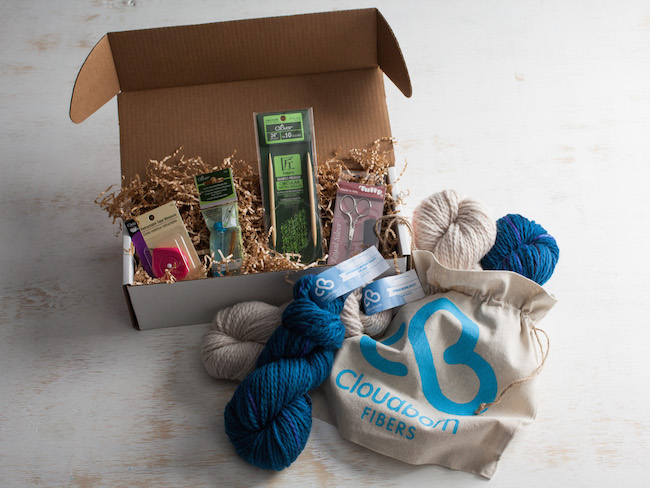 Tulip High Quality Scissors (Royal Silver)
Want to know more? See how crafting has made a difference in the lives of these Bluprint members
"I have suffered with depression all my life, it has always been process of creativity that has seen me through my darkest days. Hand sewing puts me in a meditative mood, creating a 2-D pattern then turning it into a 3-D garment brings light into my darkness. When I am stressed, concentrating on a projects allows me either work the issue out in my mind or to put the stress behind me. Creativity puts me in control."
–Bluprint member bethabout2265512
"I was diagnosed with acute anxiety and PTSD from the death of my brother years ago. Knitting helped me manage my intense anxiety that kept me cloistered in my home. Since then I have invested time into knitting, spinning, dyeing yarn, weaving and sewing. All of my activities help me achieve improved balance, find time to value myself, and focus on the present, which is a real problem with people who have anxiety disorders. My crafting has literally empowered me to decide (with my husband, of course) to try for our first baby this year."
–Bluprint member socioknit8398779
"I went from working 70-80 hour weeks to being at home with a newborn during my maternity leave. I often fretted about my newfound identity as I was used to a wild day of endless tasks that gave me a real sense of satisfaction and accomplishment. While I learned to appreciate time with my new son, I often found myself feeling like I had nothing to show for my time spent at the end of the day (although I quickly learned that a sleeping child is quite an accomplishment). My mother-in-law brought over a set of needles and some yarn and suggested I learn to knit. I took to it ravenously as it challenged my mind to learn something new as well as allowed me to relax and appreciate the precious time I had with my son. Despite my children now being grown, I continue to knit to this day for the same reasons."
–Bluprint member kken2me
"I recently lost my mother and had several of her sweatshirts. I am making memory pillows for the family out of them. I feel so close to her as I reminisce on the times she wore each one."
–Bluprint Member SandySews4fun