It can be tough to buy gifts for cake decorators: Which spatula would they enjoy? Which piping tip do they not already own in three of? But you can guarantee satisfaction with the gift of learning — Craftsy courses are available for every level of cake decorating.
Ranging from buttercream basics to bold sculpted designs, these courses will help them develop sweet skills. And, whether their goal is to make memorable cakes for family and friends or to parlay their passion into a professional career, we'll give a skill level for each class to help you pick the perfect one!
Here are our top holiday gift ideas for cake decorators in your life!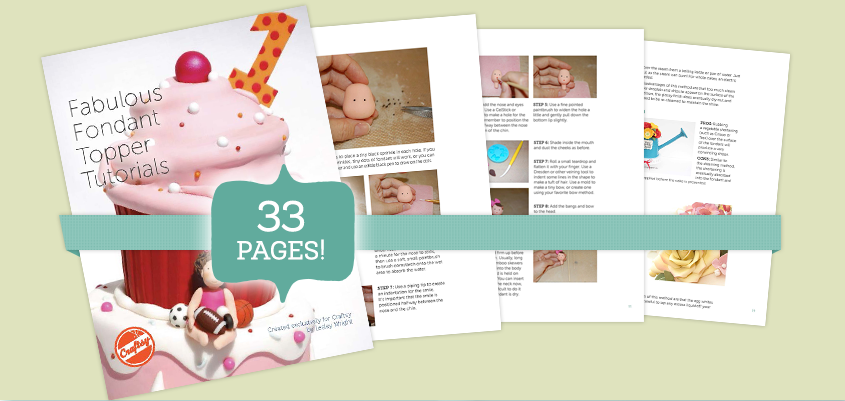 1. Fabulous Fondant Toppers
For: The cake decorator delving into fondant
Skill level: Intermediate
Fondant is one of the premier types of edible media for creating elegant cake toppers. Fabulous Fondant Topper Tutorials  is a FREE PDF eGuide available exclusively on Craftsy, featuring 33 pages packed with tutorials, tips and tricks from expert Lesley Wright. They'll master a variety of methods to create flowers, characters and other sweet motifs. Either download, or print it out and present it with a flourish for a fantastic holiday gift.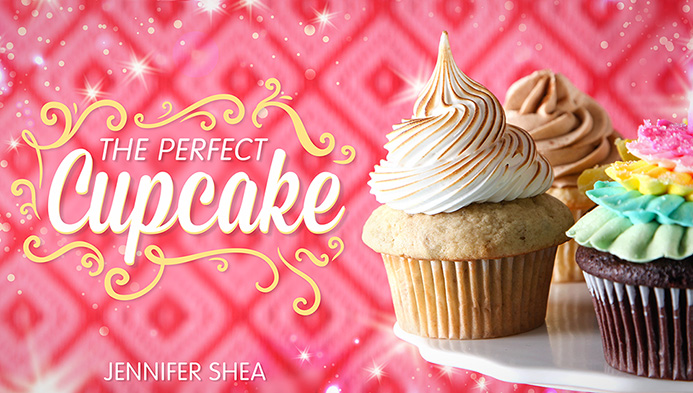 2. The Perfect Cupcake
For: The decorator who is desperately seeking cupcake perfection
Skill level: Beginner 
For the cake decorator who is crazy about cupcakes, look no further than The Perfect Cupcake. Taught by bakery owner Jennifer Shea, this course will teach you how to make exquisite treats that look as good as they taste. You'll not only get delicious recipes for creative cupcakes (like pineapple upside-down cake, blueberry pie…), but you'll also learn the foolproof methods behind perfectly piped swirls of buttercream and fancy brûlées marshmallow topping.
Get this class now! >>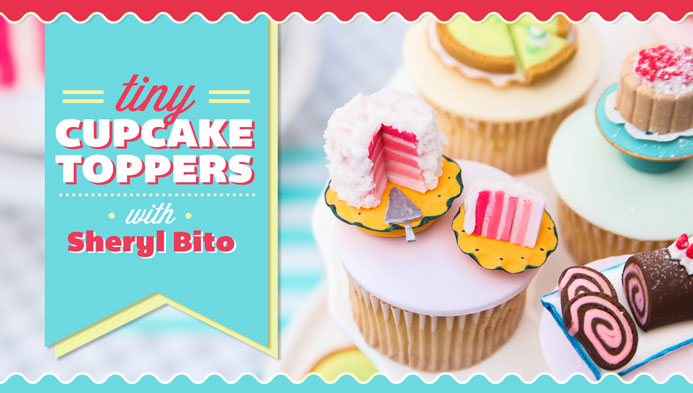 3. Tiny Cupcake Toppers
For: The lover of all things adorable
Skill level: Advanced-beginner 
The cuter and tinier the better in this course featuring tutorials for how to make itty-bitty cupcake toppers. An absolute salute to cute, Tiny Cupcake Toppers features master decorator Sheryl Bito sharing her tips for how to create coo-worthy cupcake toppers fashioned from fondant that look like fancy cakes and pastries. From marvelous mini macarons to a lilliputian lime pie complete with textured crust to a dollhouse-sized ombré cake and even a mini jelly roll, these tiny wonders will not fail to delight.
Get this class now! >>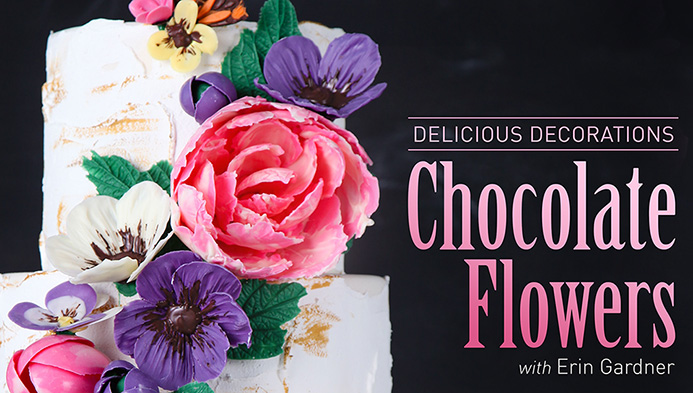 4. Chocolate Flowers
For: The nature-loving (and chocoholic) cake decorator
Skill level: Advanced-beginner 
Your favorite cake decorator will be creating flowers that taste just as good as nature looks with Delicious Decorations: Chocolate Flowers. Along with cake artist and designer Erin Gardner, they'll master nine designs, and a myriad of skills from tempering, free-form sculpting, and employing molds and veiners to create breathtakingly realistic peonies, tulips, ranunculus, and more—plus life-like leaves and butterflies. This trend-forward course will help build essential decorating skills.
Get this class now! >>
How do I give a class as a gift?
It's a piece of cake! Click any of the "Get this class now!" orange buttons. Then, when you arrive at the class page, instead of adding it to your cart, click the green "Buy as a Gift" button instead. We'll guide you step by step through the process, making gift buying easy, and wrapping paper free!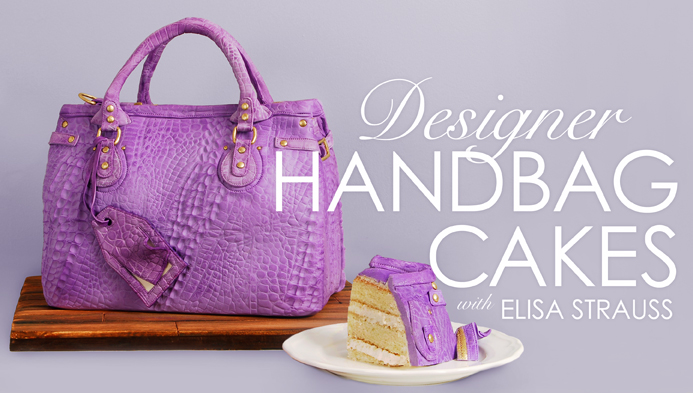 5. Designer Handbag Cakes
For: The fashionista cake decorator who wants to learn chic sculpting techniques
Skill level: Intermediate-Advanced 
For the fashion-forward cake decorator, the choice is clear: Designer Handbag Cakes. Not only will this course teach them how to attain custom color and texture choices from ostrich to snakeskin and more, but also how to sculpt cakes into classic handbag shapes, complete with realistic pleats. Love is in the details, and this course covers them, with tutorials on how to finish off  cakes impeccably with gum paste zippers, rivets, and buckles.
Get this class now! >>
6. The Wilton Method®: Buttercream Skills
For: The enthusiastic beginner
Skill level: Beginner
Mastering buttercream skills is the cornerstone of cake decorating. To the newbie cake decorator, The Wilton Method®: Buttercream Skills is a vital class that will have them decorating with confidence in no time. This course covers all of the basics, from proper consistency, tinting and properly icing a cake to more advanced skills, such as piping tips and key methods. They'll quickly be piping borders, scrolls, stars and writing on cakes after taking this empowering course.
Get this class now! >>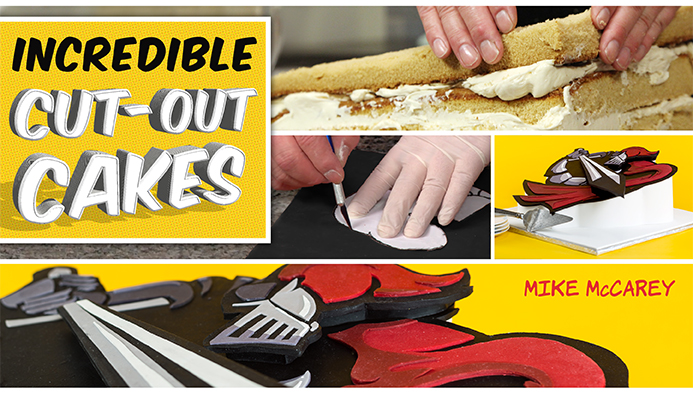 7. Incredible Cut-Out cakes
For: The aspiring cake architect
Skill level: Intermediate
Take cakes to new dimensions with Incredible Cut-Out Cakes. This class delves into creating advanced cakes in a straightforward, accessible way. These spectacular graphic cakes (which are budget-friendly for clients) can easily be added to a professional cake decorating portfolio of offerings. Along with master cake decorator Mike McCarey, students will learn how to transform sheet cakes into 3-D wonders through three projects. This course is an essential for learning how to create multidimensional works of cake art.
Get this class now! >>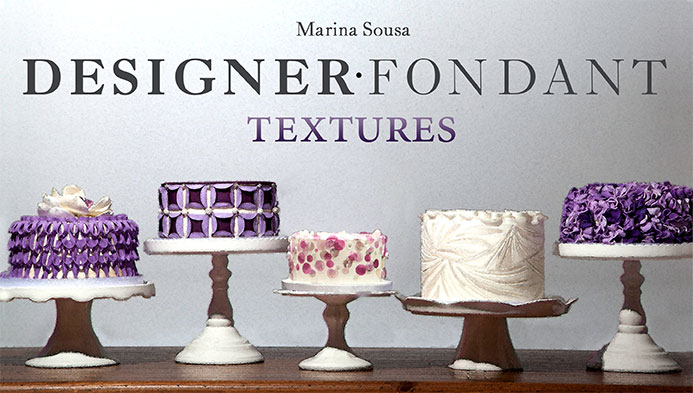 8. Designer Fondant Textures
For: The avant-garde cake designer
Skill level: Intermediate
Artistic textures and patterns aren't just for clothing and painting — this course teaches how to attain these effects in fondant form. They'll learn how to create works of edible tactile art with Designer Fondant Textures, in which extraordinaire Marina Sousa adds dimension, movement and pizzazz to cake designs using ruffles, fringe, geometric designs and much more. Using a wide array of specialized and household items, cake decorators learn how to create three variations each of six different textures. From ruching to fringe and swags, these cakes are bound to be styling.
Get this class now! >>
Looking for something more advanced? Check out the mastery-series cake decorating class collection to find classes for the advanced, professional cake artist.
What makes online Craftsy classes great?
Learn for life! With lifetime access to your classes, you can watch lessons at your preferred pace and easily revisit your favorite concepts with just a click.
Kick up your feet! Enjoy classes anytime from the convenience of your home or even on-the-go with our mobile apps.
Get personalized guidance! Ask your instructor questions to receive all the answers and feedback you need to succeed.
Love it! There's no risk in trying with our 100% money back guarantee.